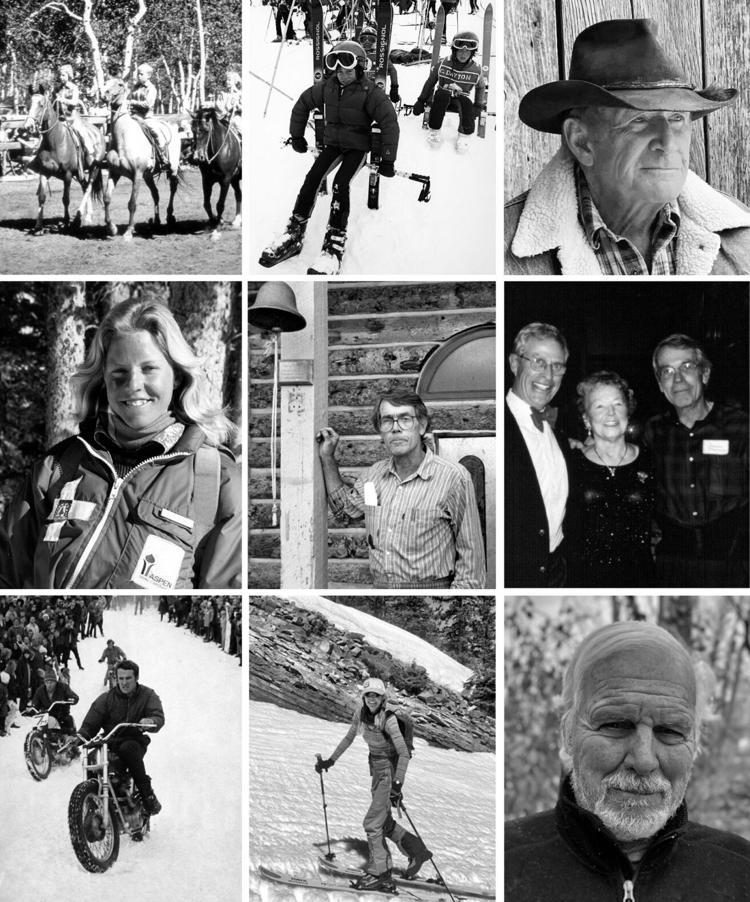 Aspen is at a bullet point on its timeline: A global pandemic has triggered a great migration from the city to the countryside, and people are moving to the mountains in historic numbers. It seems a worthy time to look back on those who have done this before—people who have impacted the Roaring Fork Valley and made it what it is today. But, the people in this story aren't just entries in an archive; they're active members of the community who helped shape the past, affect the present, and keep an eye toward the future. Many are multigenerational families, lucky and determined enough to make the Valley their permanent home. In speaking with these stewards, there were common threads—grit, humility, gratitude—that drive each of them to leave the area in a better place than they found it.
RANCHING ROOTS: The Deanes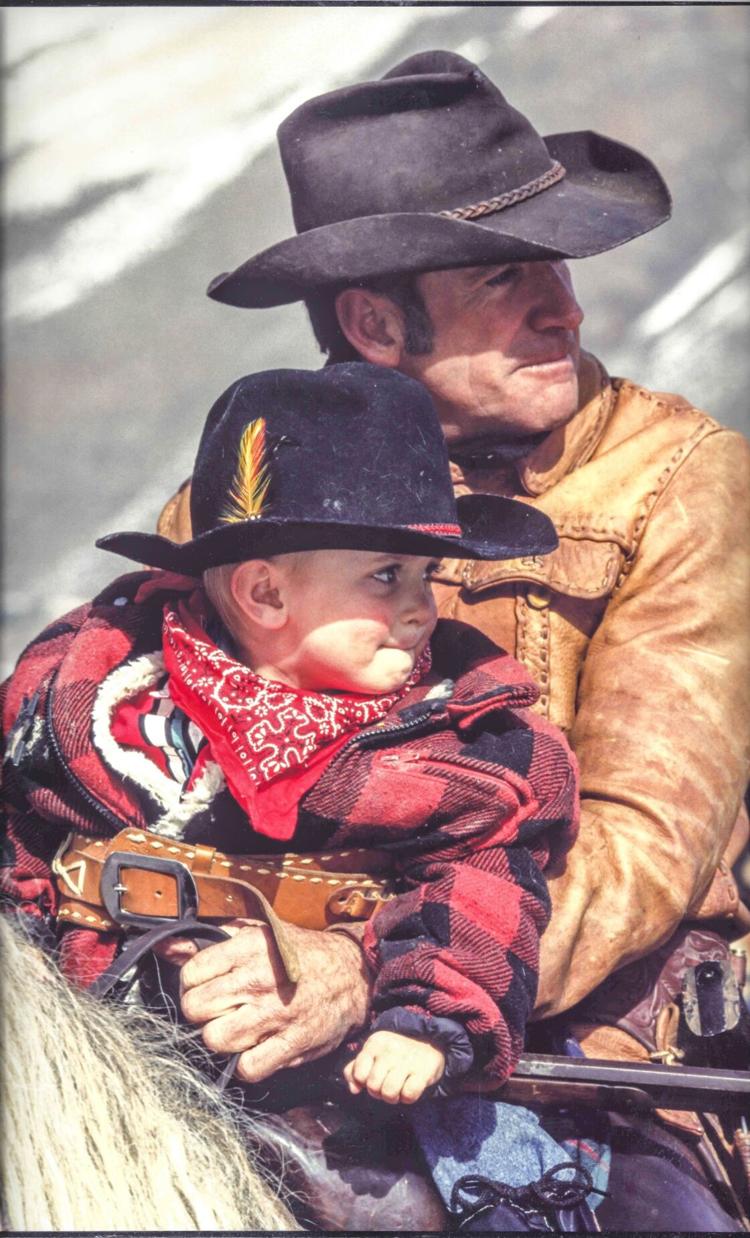 This year, the fourth generation to be born into the T-Lazy-7 Ranch legacy came into the world when Besha Deane and her husband, Ryan Jervis, welcomed their son, Finn. Finn's great-grandparents, Had and Lou Deane, purchased the Maroon Creek Road property in 1938 and opened it as a guest ranch, which it's been ever since. (The Deane family story goes back even further, when Josiah Deane hiked over Independence Pass from Leadville in 1879 and became integral to the town's founding, but when his children moved away, the Deanes skipped an Aspen generation.)
T-Lazy-7 is an Aspen icon. In the winter, it's home base to a snowmobile-tour operation that Rick Deane—Had and Lou's youngest son, and Besha's father—has run for more than 50 years. In the summer, horseback tours operate from its stables, and weddings and special events often take place on its grounds. It also serves as home to 10 to 30 people—depending on the time of year—who live and work on the property, including Rick, his wife, Jean, his children, Besha and Jesse, and, of course, Finn.
When the pandemic hit in March, they all hunkered down on the property. In the ranch's 81-year history, it's weathered challenges before, and so have many of its employees, some of whom have been there for several decades. Evolution has been key to the family's success. In turn, snowmobiling up to the Maroon Bells or going out with a T-Lazy-7 guide has become part of the quintessential Aspen experience.
For some, their only interaction with T-Lazy-7 might be stopping to feed the goats, which greet passersby on their way up Maroon Creek Road. Decades ago, people also may have been able to spot HyHy, Rick's adopted mountain lion that lived with the family for 14 years. "We used to take her out for walks during the daylight and turn her loose," he says. Rick laughs telling stories about HyHy's antics, like "waking up" a wrangler who was always late to work.
It's clear T-Lazy-7 is rooted in respect and responsibility toward its land.
No doubt the Deane family will share that experience with others as long as they can. "It's just about wanting to live where I live and making it work," says Rick, now 76, of what's kept him in the Valley. "Whatever you can do to make ends meet—it's home."
FIRST CHAIR: Ruthie Brown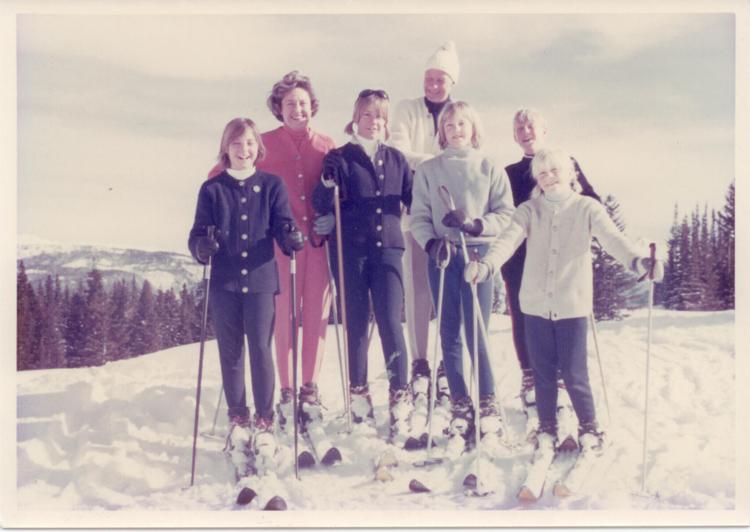 Ruthie Brown remembers being 4 years old and following her four older siblings out of their house on Hyman Avenue, shuffling up the street in their skis and loading onto Aspen Mountain's historic single-rider Lift 1. "I was always too young to ride on my own so my sister wrapped me up and would hold me on her lap," says Brown, who is now 64. The kids skied in the rain, snow or sun, always encouraged by their parents to do so. Brown's father, David R.C., was an original investor in the Aspen Ski Corporation and eventually its president, and her mother, Ruth, was integral in founding several organizations, including Outward Bound and the BOLD (Blind Outdoor Leisure Development) program for blind skiers. She was even responsible for building town's original ice rink (now the Aspen Ice Garden). "My parents were influential, but we didn't think of them as influential," says Ruthie, who is the only sibling who still lives in Aspen. "They were no different and no better than anyone else."
The ethos of civic responsibility her parents ingrained in her is one Ruthie maintains on a global scale. Her relationship with nature—"riding, hiking and skiing are where I got my foundation for caring about this earth"—catalyzed her to connect with Citizens' Climate Lobby and work for one direct goal: a price on carbon through a carbon fee-and-dividend policy. Ruthie started this work in the '70s and is closer to achieving success today than ever before thanks to bipartisan support for the Energy Innovation and Carbon Dividend Act, which is currently with the House of Representatives. She was spurred into action after briefly working in the Alaskan oil fields in the '70s. "We could see the devastating changes, and I thought, If this continues, my grandkids won't know Aspen as a ski area."
What was a theoretical situation is now a reality. Her daughter, Jenny Hamilton, lives in Aspen with her husband, James, and their 1-year-old son, Silas. (Ruthie's son, Simi Hamilton, is also a well-known Aspen name—he's a three-time Olympic cross-country skier.) The fourth-generation Aspen tot will learn to ski, and Ruthie feels grateful she can actively work to make the world a better place for his future. "This community is strong enough that its soul and spirit are intact," she says. "We're a small town, but we live as a microscope for the rest of the world. They're watching what we're doing."
BUILDING COMMUNITY: Harry Teague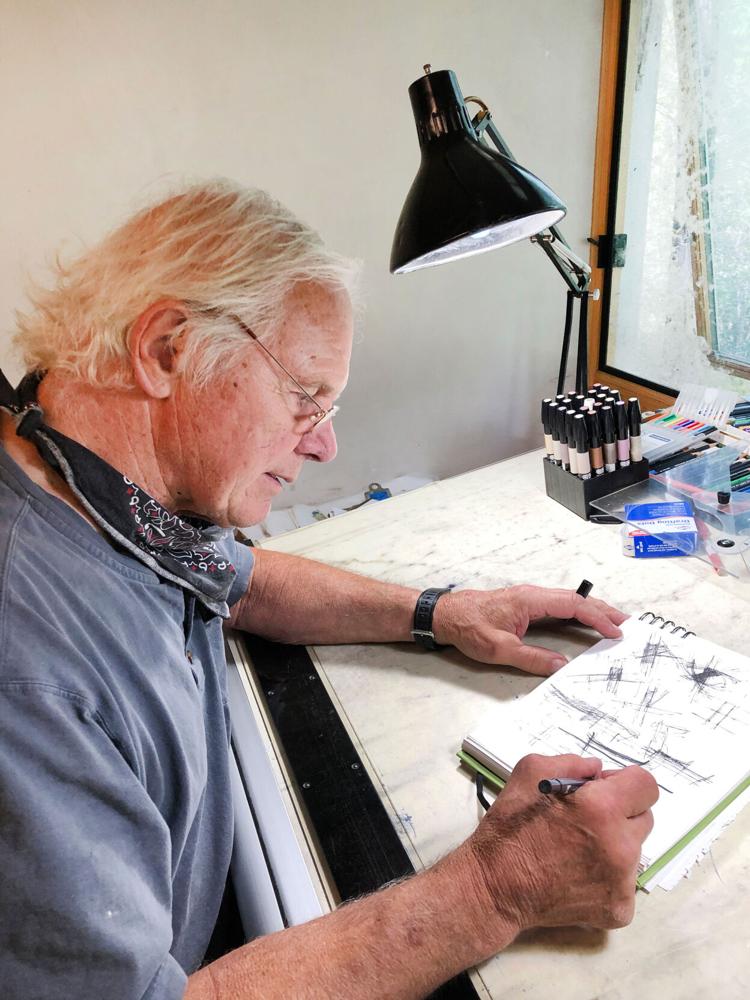 When asked how many buildings Harry Teague Architects has designed in the Roaring Fork Valley, principal Harry Teague chuckles and says he doesn't know exactly, but guesses "it's easily over 100." It's a legacy that started when Teague was a Yale University architecture student and came to Aspen to work for groundbreaking graphic designer and architect Herbert Bayer but ended up apprenticing with another legendary Aspen architect, Fritz Benedict, who was creating the master plan for Snowmass Village at the time.
Teague worked in the Benedict office near the base of Aspen Mountain and immediately fell into the alpine lifestyle. "We'd grab lunch at the Wienerstube and eat it on the lift," he says. "Fritz was very tolerant. We'd get back down all sweaty but happy and then we would work an hour later into the evening."
He was sold. Teague officially moved to Aspen in 1972 after finishing school and promptly went to work on his first major project: the Aspen Community School. He and a group of friends camped out on the Woody Creek mesa where the school still exists today (it's since been remodeled), finishing the project in a year. Its design was innovative and progressive—the narrow, linear hallways of typical school buildings were ditched for a circular structure that focused on a central social space. "We were working with the community to do a building for the community," he says. "That was the beginning of the trajectory for me, and in a way that building shaped what the school was."
The potential to influence lives through design is something Teague continues to focus on today. "Design does matter—it's not superficial—it affects people," says Teague. "It can't change lives, but it can affect them. I've been fortunate to work in a community where that's possible."
The local community is equally as lucky to have benefited from Teague's work. Most people who have lived or visited the Valley have spent meaningful time in a Teague-built structure. His long list of civic projects includes the Bucksbaum Campus for the Aspen Music Festival & School, Benedict Music Tent, most of the buildings at Anderson Ranch Arts Center, Harris Concert Hall and The Collective in Snowmass.
Currently, however, he's working on something more personal. He's designing a house in Carbondale for his son, August, who's the Nordic Program Director for Aspen Valley Ski & Snowboard Club. Teague also has three other children: a daughter Emily who lives in Santa Cruz, Sarah who just graduated from Colorado Rocky Mountain School and is taking a gap year in New York, and Elliot, a student at Aspen High School.
Today, Teague is 76 and lives in a mining-era house in Old Town Basalt, continuing to work full-time. The same thing that attracted him to the area has kept him here. "It's a place where you can casually run into people who do things and make things happen," he says. "In a city, these people have layers and gatekeepers—here, they're just one of us."
CARVING OUT: The McBrides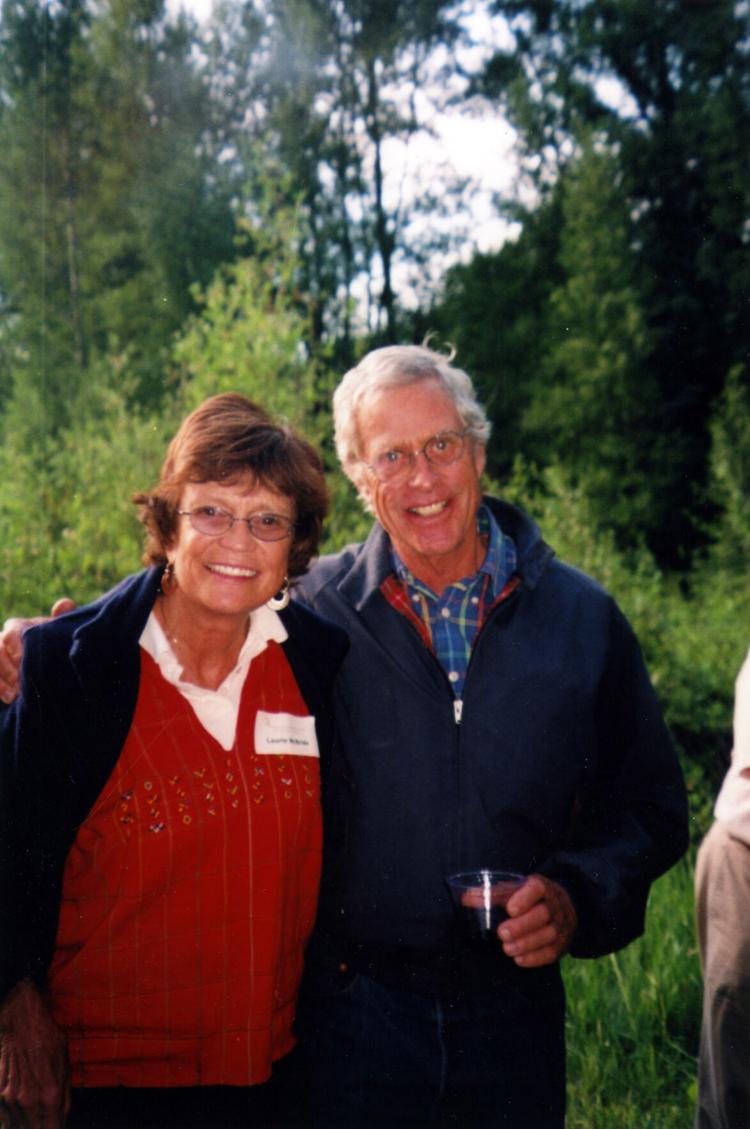 John and Laurie McBride moved from Aspen to a ranch in Old Snowmass in 1980. At the time, their friends couldn't believe they would move so far out of town and told them they had gone crazy.
So they named their property just that: Lost Marbles Ranch.
In 2019, the McBrides worked with Aspen Valley Land Trust to place a conservation easement on their ranch, creating—along with neighboring properties—a 5,300-acre corridor of private land in the Capitol Creek Valley, bordered by Bureau of Land Management and U.S. Forest Service land.
"It was the right thing to do," said John, at the time.
This land preservation is just one ongoing legacy the McBride family will leave in the Roaring Fork Valley. John developed the Aspen Airport Business Center and the North 40 residential neighborhood and founded Aspen's junior hockey program.
The McBrides have three children and five grandchildren: Johno McBride is the Alpine Director for Aspen Valley Ski & Snowboard Club and a former U.S. Ski Team head coach; Pete McBride is a National Geographic photographer and filmmaker who is based in Basalt; Kate McBride is a former World Cup champion skier who also lives in the Valley. On her property, The Other Side Ranch, she offers sustainable agriculture products and rents events space.
John and Laurie didn't move to the area until 1966, but John remembers his first trip to Aspen in 1947. "I was a little kid, and we rode the train from Chicago," he says. "We stayed at the Hotel Jerome, and my dad had heard there were no fire escapes there, so before we came he made us practice going out of the elm tree in our yard."
The athleticism continued. John went on to play for the U.S. Olympic hockey team. The sport is in his blood, so it was natural to start a league here once he was settled. "It was such a charming, dynamic, little town," he says. "Everybody knew everybody, no matter if you were a bellman, a carpet-layer, or Mrs. Paepcke—we were all one big, happy family."
He says pockets of that still exist today, but the influx of money and second-home owners have altered the character. "I hope we continue the good policies to protect this Valley and that it not be taken over by people who don't live here," says John. "It's a beautiful place with a great community, and I hope we can protect that."
EDUCATION 101:George Stranahan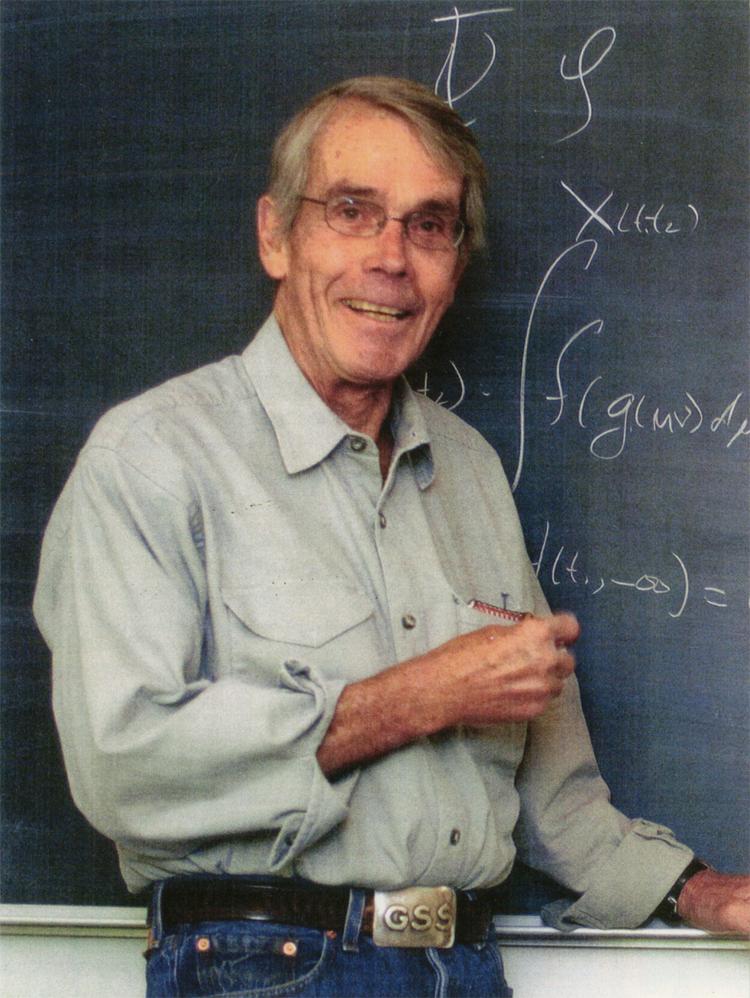 George Stranahan recently received a call from a former Aspen Community School student. The student wanted to thank him for his experience at the school; George was one of its founding members, and a longtime teacher, volunteer and at one point its principal. When it launched, it was an alternative education center run by "hippies." For Stranahan, it was a scrappy, passion project with soul, built with democratic education as a founding principle. This particular former student felt his life had changed thanks to spending his formative years at the school.
But that was just one student and one school. Stranahan also founded the Carbondale Community School, the Aspen Center for Physics, social-justice organization the Manaus Fund, and Valley Settlement, a nonprofit geared toward empowering immigrant families. (He also somehow found time to co-found and build the award-winning Flying Dog Brewery, Stranahan's Whiskey and the Woody Creek Tavern.)
To this day, Stranahan, 89, is a constant and curious learner, so it's no surprise that education is dearest to him. "I ought to be proudest of the Physics Center," he says, "but it's the Community School." After he fell in love with Aspen (in the 1950s, he and his family paid $400 to rent a three-bedroom house for a summer, Jeep included), he moved here full-time from his hometown in Ohio, ultimately settling in Woody Creek for 40 years before moving to Carbondale. He was a trained physicist, but there was no opportunity for continued research in Aspen. "I wanted to not just go fishing but to do physics," he says. "I wanted to go fishing and then do physics." To solve the problem, he created the Aspen Center for Physics, which kicked off a long list of legacy-defining actions—many of which he's still working on today.
Ever the philanthropist and educator, Stranahan has never been one to just give money away. He wants people to learn from it, which is precisely why all of his organizations function as foundations, in a metaphorical sense. They're launchpads for people—like that grateful, former Aspen Community School student and the many others who have been influenced by Stranahan's countless local contributions.
FOR THE FUTURE
There's no crystal ball, but this handful of doers are shaping the Valley's future.
Aspen Skiing Co.'s VP of Sustainability Auden Schendler is direct, honest and realistic about dealing with climate change and environmental issues both as they relate to skiing and the world. He may be shaping policy for the Valley's largest employer, but he also works on a much broader scale to address these issues outside of the ski industry.
Beatriz Soto didn't win her Garfield County Commissioners' race this past November, but what she accomplished in a short time is indeed notable. Announcing her candidacy just months before the election, she was able to bring out a historic number of voters—primarily Latinos, whom she vowed to represent as a Latina candidate. She's also the director for Wilderness Workshop's Defiende Nuestra Tierra program, which encourages Latinos to recreate on and steward public lands.  
Third-generation Aspenite Mirte Mallory is a visionary, and her dreams of building the first-ever bike share outside of a metropolitan city were realized in 2013 when she launched We-Cycle. Now the program has expanded, offering transit solutions throughout the Valley in an ambitious private-public partnership that's continually evolving to meet the community's needs.
Eden Vardy grew up in Aspen and was inspired by a high school ecological-literacy class to pursue permaculture in college. He returned to the Valley with a goal of developing the area into a regional food hub, which is now becoming a reality through his organization, The Farm Collaborative at Cozy Point Ranch. And if you recognize his name, he's also the force behind the Community Meal at the Hotel Jerome, which sources local food to feed thousands of people around Thanksgiving.