There's an influx of fresh faces in the Roaring Fork Valley, driven in part by the urban exodus during the pandemic. But people move for different reasons. They come from diverse places. They have interesting stories. Here are a few of the recent transplants that now call the valley home.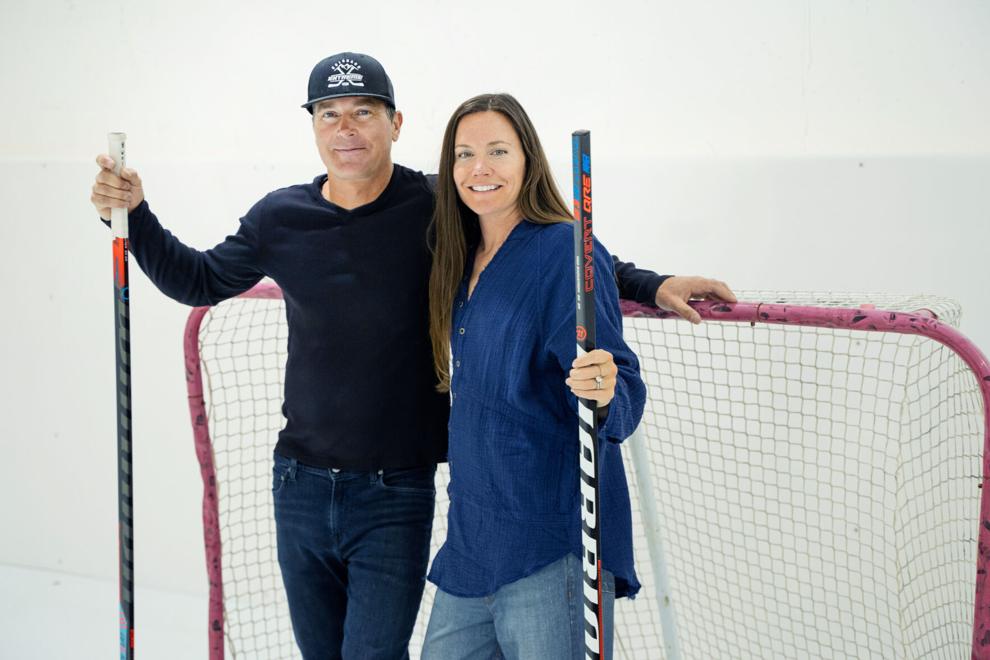 Sheldon & Katie Wolitski
Last winter, Sheldon Wolitski put up a temporary ice rink in Crown Mountain Park offering free skating and hockey lessons, equipment and access. He was hoping 100 kids would take advantage of the program. 
"We thought that was an aggressive goal," he says. "But 400 kids signed up, which is just outstanding and unbelievable." Notably, the participants included 80 Latinos and 150 girls. "We were very focused on diversity and inclusion," says Wolitski.
But the vision doesn't end there. Ultimately, the entrepreneur and philanthropist wants to finance and develop a permanent indoor ice rink in the midvalley. "We need it here big time," he says. "It's way overdue. There are so many families and kids—the majority of the 400 kids wouldn't have been able to participate this winter because of the cost or they just can't get to Aspen or Glenwood rinks."
Wolitski, a native Canadian, moved to the United States to play college hockey. He then went on to build a $200 million recruiting company, The Select Group, using $12,000 in credit and an ethos of focusing on people and their experiences. His love for the mountains led him to the Rockies. "We rented a house for a month in Snowmass, and it was one of the most magical moments for us as a family and we decided this is where we needed to be," says the father of four children, with a fifth on the way.   
That was nearly five years ago. Their move to the valley was pre-pandemic, but it's more recently that they've dug into the community. In addition to the midvalley facility, Sheldon and his wife Katie launched Aspen HPX, a lifestyle mentorship program they run out of their expansive home and property in Missouri Heights. Some of their focus groups include veterans, underserved communities, single parents and people dealing with mental health issues.
"I am giving my full-time focus on philanthropic efforts, which brings me a lot more fulfillment," he says. "As a CEO, I'd write checks to charities. But I have found the magic happens when you're actually rolling up sleeves and doing the work. That's the best part."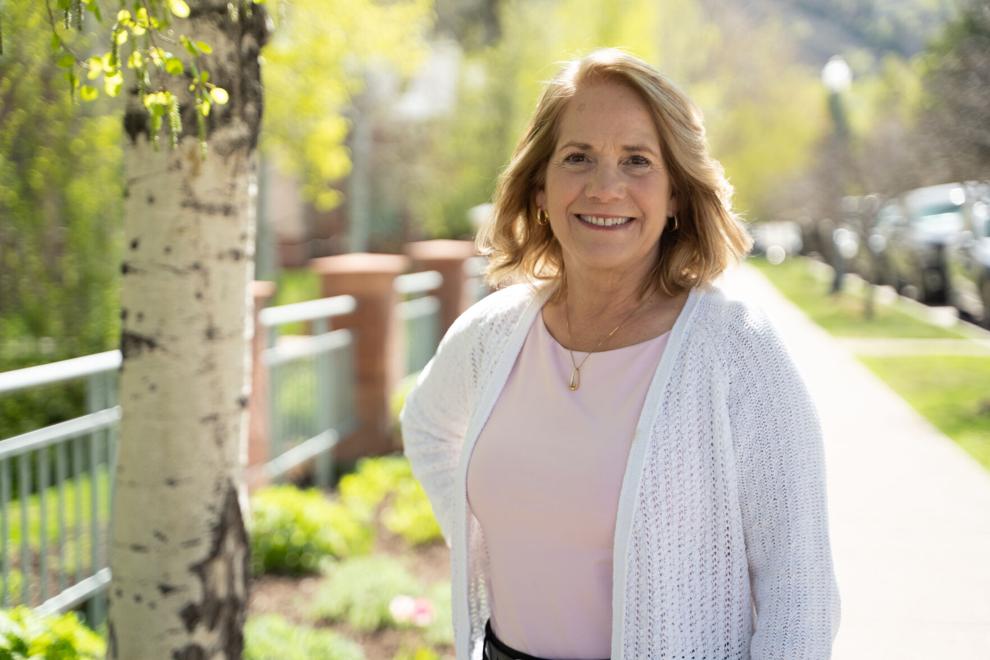 Pamela Mackey
In 1977, Pamela Mackey had her sights set on the mountains after a successful Outward Bound trip in Idaho. She packed her Pinto hatchback in Minnesota, drove to Denver and phoned a friend of a friend who lived in Aspen. They told her to come on up, and she spent the next four years working a variety of service jobs in the area.
Eventually her career called, and she set off for law school. She went on to become one of the country's best criminal defense lawyers, with several high profile cases, including Kobe Bryant. "My dream had always been to return to Aspen," says Mackey.
She retired in early 2021 and that became a reality. "The plan was to ski as much as we could, and then, the dream is to travel as much as humanly possible," she says. She and her husband are making that happen, with a series of adventure trips that include a two-month, self-supported bicycling trek from the Black Forest of Germany to the Black Sea.
And when they're here, they're immersed in Aspen. "We backpack, we hike, we bicycle all around here when we're not on the road," says Mackey. "It's the best backyard in America. It's so easy to find like-minded people here. I have a good core group from the '70s… and we have met so many people in the past year."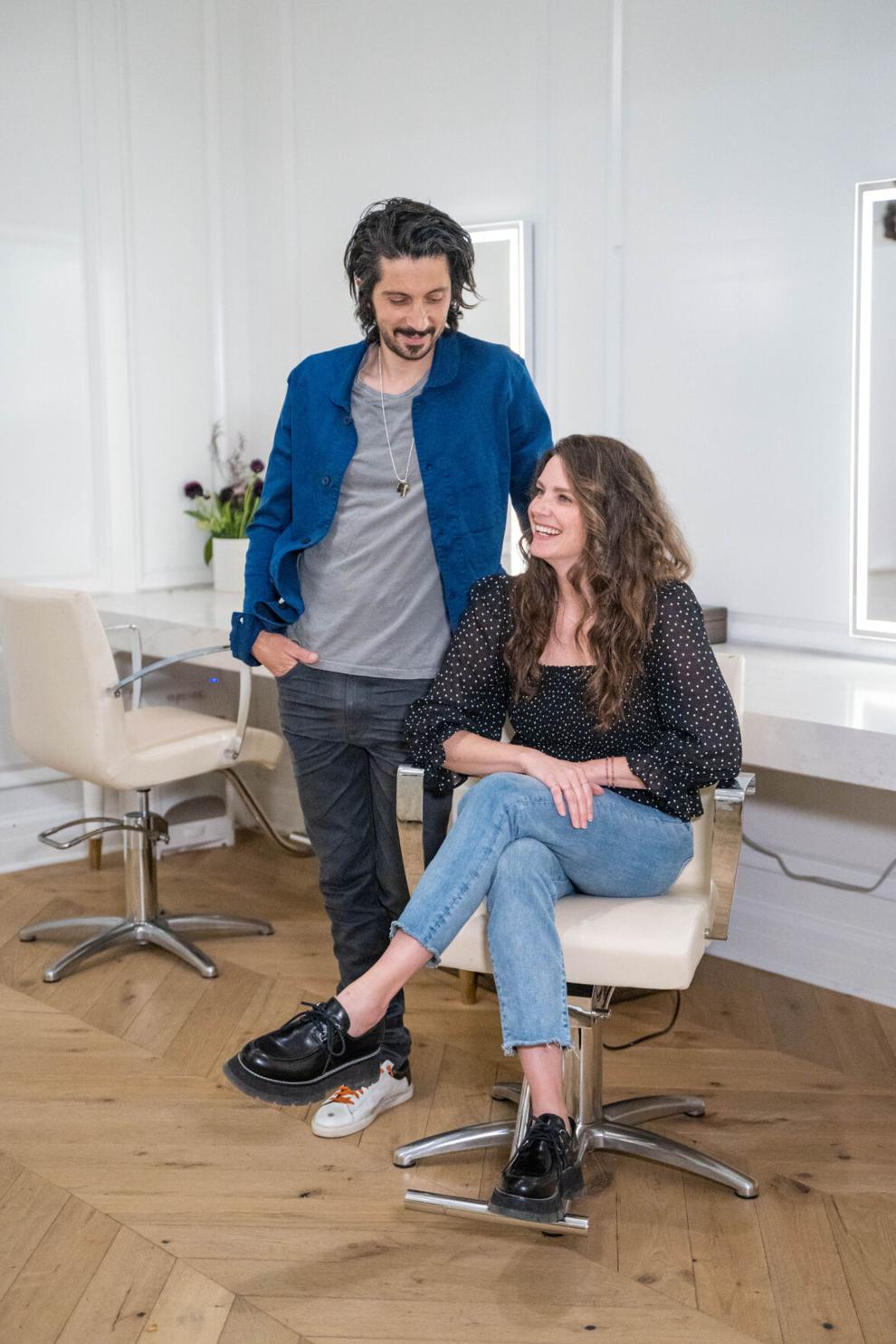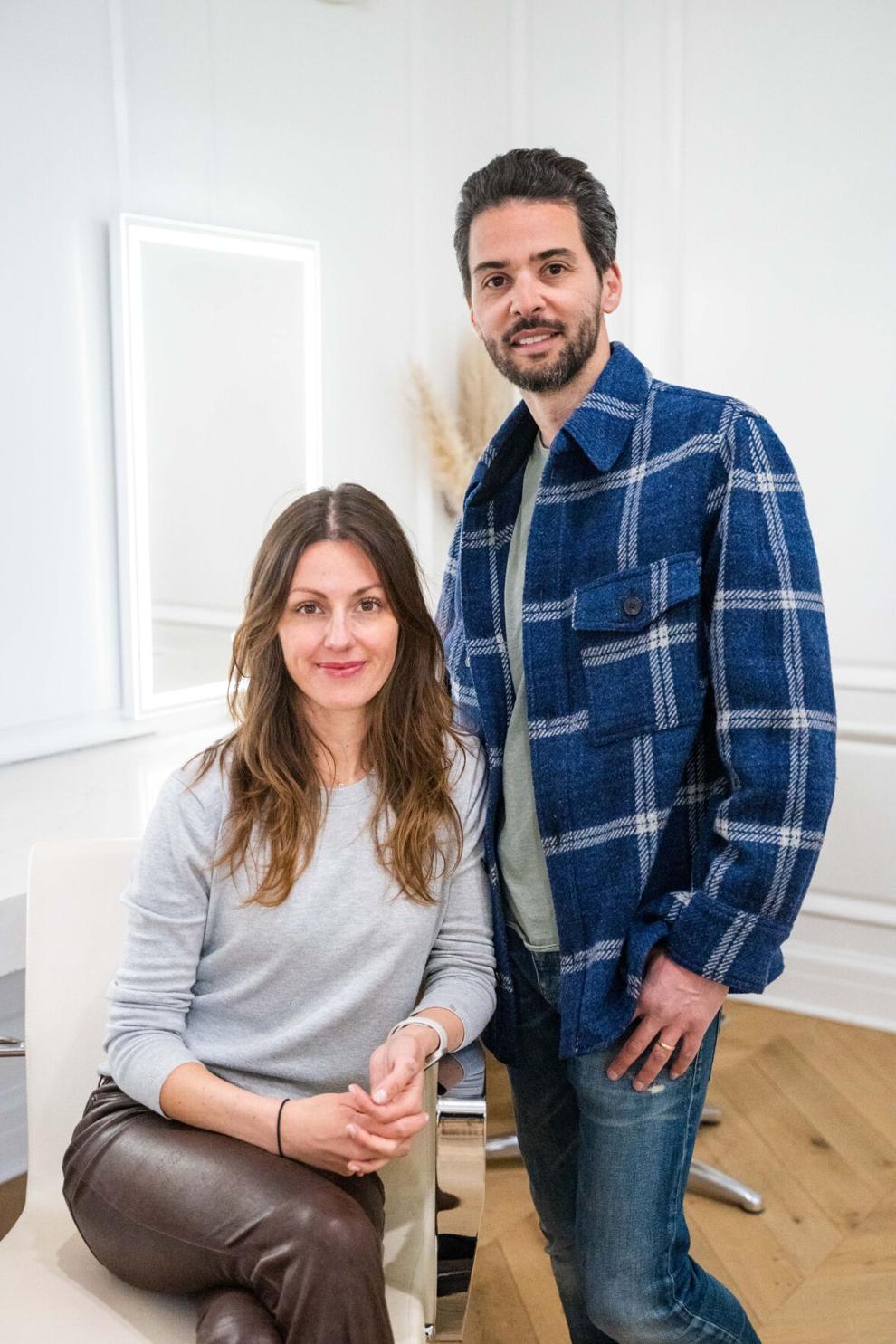 Reyad & Jax Fritas, David Pierre & Taylor Pappalardo
David Pierre and Taylor Pappalardo and Reyad and Kylie "Jax" Fritas were all friends from their New York City days studying with famed French stylist Frederic Fekkai. The couples both opted for different coasts—the Fritases opened a salon in New York in 2018; the Pappalardos ran one in Los Angeles. But it took the pandemic to weave their lives back together when an opportunity for a pop-up hair salon opened at the St. Regis Aspen Resort in early 2021.
""The pop-up went really well, and they liked our way of doing hair, the French way," says Jax. They were invited back, this time to a permanent space in the Regis, with Suite Reyad opening last November. Both couples picked up their families—each has two young children—and relocated to the Roaring Fork Valley.
"After eight years in LA," says Taylor, "we wanted a change for our kids. We are enjoying the scenery and the more relaxed lifestyle."
The salon has been a success: Reyad and Jax are well-known colorists and David and Taylor stylists. Independently they'd both gained loyal clientele on their respective coasts, but the move to the Rocky Mountains meant they could supersize their offerings together. (Reyad, David and Jax fly back for clients in their former cities, but the valley is their full-time home.)
"Obviously it's a huge change from New York," says Jax. "The kids are so happy—they think we moved for them—they ski. It's just such a warmer environment than New York and everyone is doing better."
The salon is full-on, but when the families do have free time, they ski, hike and rock climb. "Everyone has been very welcoming," says Taylor.
They, of course, are still figuring out the nuances of a seasonal resort town when it comes to business. Knowing local support is important, they're offering special pricing for teachers and health care workers, and they've introduced themselves to people all over town.
"We have really made an effort to be part of the community," says Jax.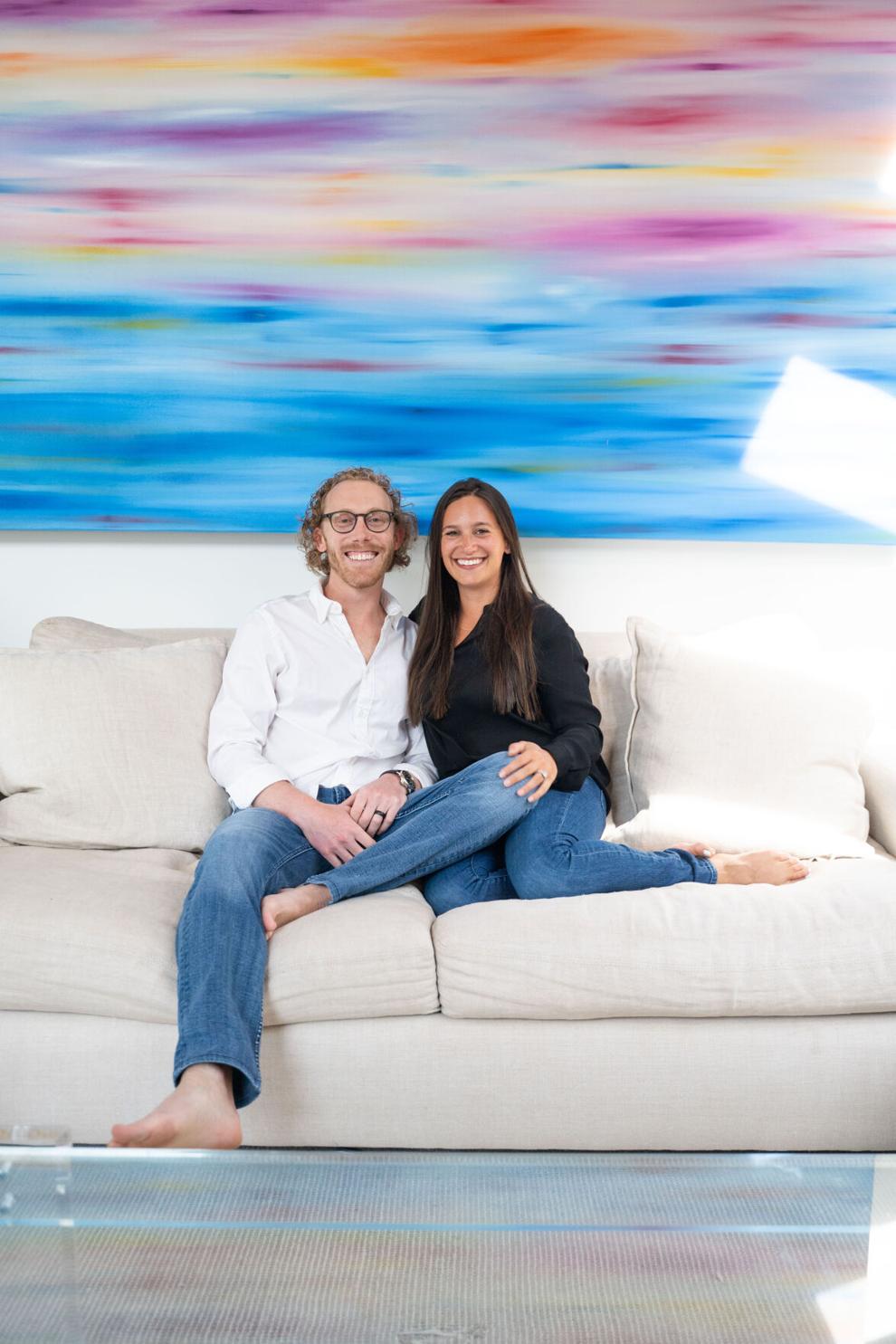 Morgan Fixel & Duncan Mendelsohn
Considering the short time that Morgan Fixel and her husband Duncan Mendelsohn have been in the Roaring Fork Valley, the amount of big moments they've already had here is impressive. First they got engaged on the top of Independence Pass in July 2020. A few months later, they purchased a home in Snowmass. In March 2021, they married in a small ceremony off of Sneaky's run on the Snowmass Ski Area. Fixel's father has Parkinson's disease and was unable to make it to the ceremony, and this winter Challenge Aspen helped get him to the location so he could see it on his own. "It was so special," she says. 
Before the pandemic, the couple had been living in the Denver area, and prior to that in New York, where they met. When remote work became more realistic—Fixel works in the startup world and is currently working with an organization teaching financial literacy to young adults, and Mendselohn recently founded Good Seed, a commercial real estate firm specializing in cannabis-use properties—they gave Aspen a try. "We came for three weeks to see if we could be somewhere else and feel inspired to work and live there," she says. "We ended up loving it." 
They immediately integrated by picking up local activities such as biking, hiking, skiing, snowboarding and playing tennis and golf. They started socializing, and organized a supper club that rotated between valley restaurants and people's homes. "Community has taken on a whole new meaning to me since the pandemic," says Fixel. "Who and how you spend your time with is really important, and that's what made Aspen the right move."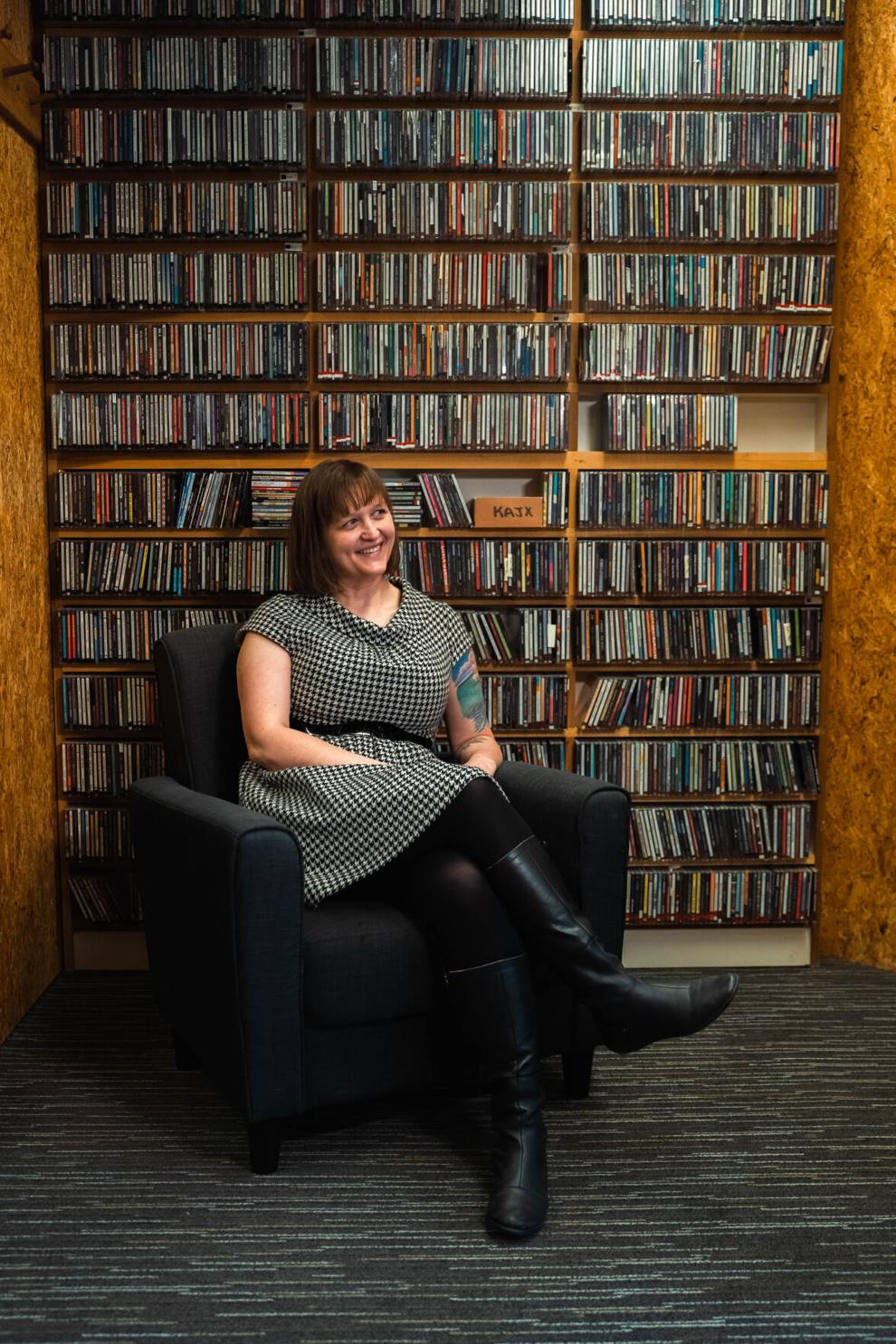 Breeze Richardson
Breeze Richardson may have had the best—and busiest—introduction to Aspen possible. As the new executive director for Aspen Public Radio, part of her job was to interact with the community. That meant meeting with more than 100 people in her first 180 days last summer. "Anybody who comes to a new community wants to engage like that, but when it's your job, it's even more important," she says. 
Richardson moved from Lawrence, Kansas, with an impressive resumé that includes working for Chicago's public radio station WBEZ, running communications for the six public universities in Kansas and holding a master's in public policy. That's all to say, she was recruited to Aspen, and the decision was an easy one. 
"Like every Kansan who considers Colorado their front yard, I had aspired to someday move to Colorado," she says. "It happened just 10 to 15 years ahead of schedule, and I am delighted that it did." She relocated with her husband and two sons, and they've settled in the midvalley—for now. Like many valley residents, housing is at the top of her list of concerns, and she's hoping that her background in public policy can help in problem-solving.
Also topping residents' lists, on a lighter note, is skiing, and it's a sport that she proudly picked up last winter: "I learned to ski at 43."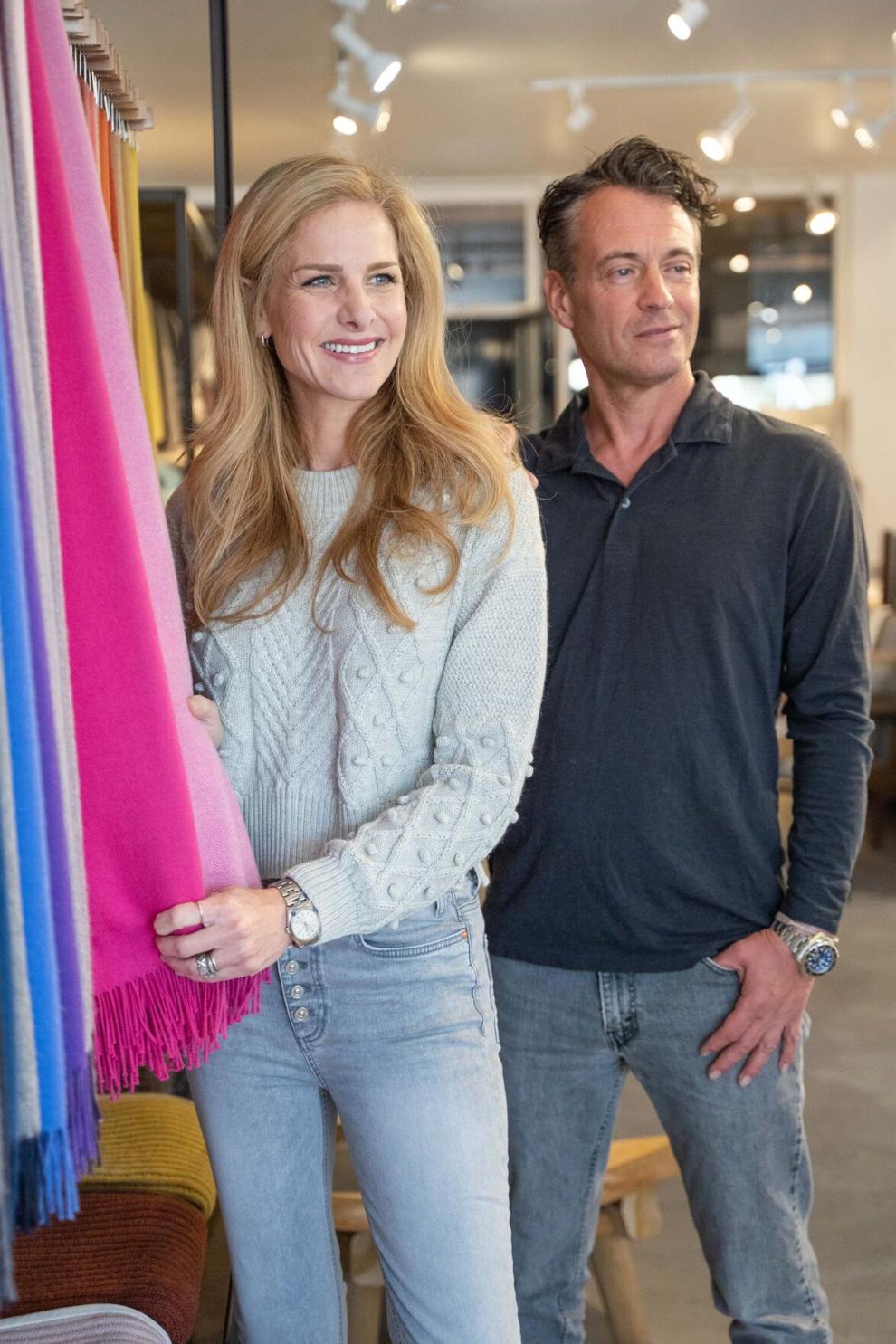 Alicia & Daniel Adams
Daniel and Alicia Adams always thought Aspen would be home to their first and only retail location. At the time, they were living on a farm in upstate New York, raising alpacas and using the byproduct hair to create a line of luxury knitwear and home decor. Their products were sold at several boutiques in Aspen, including The Little Nell, LIV, O2, Chequers and Paris Underground.
Instead, they opened a flagship store in Millbrook, New York, near their farm, and then moved to Malibu, Calif. to open their second location, opting to "get out of the cold for a while," says Daniel. 
That didn't last long. When the pandemic hit, "I got a little antsy and did a few road trips to Aspen from California," says Daniel. The wanderlust prompted another move, this time to open the Aspen store they'd pictured. "After three days here, we already had the feeling that this will not only be a year, this will be … maybe not forever, but longer term," he says.
Alicia Adams Alpaca opened in September 2021, and they opened The Aspen Space, a pop-up art gallery on Durant Avenue, shortly after. This spring, the two spaces combined and are both housed on Durant in a fully renovated store, and they are opening a second location on Hyman Avenue this summer.
"You get very connected very fast," says Daniel, about integrating into the community. "With two businesses, three children in the schools, and because of COVID we're in the exact same situation [as other people] … there was a whole new influx of people we've become connected with."
The reception both professionally and personally has made the transition a natural one, and Aspen offers something they were looking for: "Given that it's such a small town, it's not a retirement community, people live here full time. They are young, active, active professionally and travel and do exciting things."
And with that, the Adams right fit in.