In a town thick with celebrity infiltration, the ghost of famed gonzo journalist Hunter S. Thompson still stands head and shoulders above whatever other renowned actors, musicians, athletes, writers, and politicians might arrive via their privately-owned aircraft.
Part of that reality stems from the fact that many who wear the mantle of fame come to Aspen in search of anonymity. Thompson, who took his own life in 2005, on the other hand, often sought the Aspen limelight — or at least did not shun it — via his much-ballyhooed run for Pitkin County sheriff in 1970 and his vociferous involvement with the successful fight against the expansion of the Aspen airport 25 years ago.
Thompson's fame was international in scope, but he was, at heart, a Roaring Fork Valley local. Though he wove himself into both the fabric and the mythos of Pitkin County society, Thompson remained at heart a private — some would go so far as to say shy — person who preferred the company of a select cadre of friends to interactions with the teeming masses.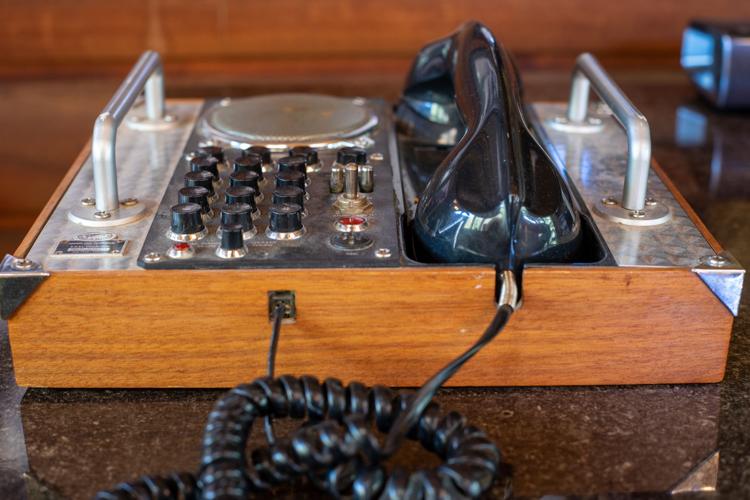 Sure, he spent time in the J-Bar and the Woody Creek Tavern, but, for the most part, when he was home, instead of traveling on assignment for the Rolling Stone, ESPN.com, the San Francisco Examiner, Vanity Fair, Playboy, and Time, Thompson hunkered down at Owl Farm, which he purchased from longtime Roaring Fork Valley legend George Stranahan in 1972 with the proceeds from his best-selling book, "Fear and Loathing in Las Vegas."
Thompson's world often came to Owl Farm, with a long list of guests that included the lofty likes of Johnny Depp, Bill Murray, Benicio del Toro, Jack Nicholson, and Don Johnson — among many others.
If you were not a member of Thompson's inner circle, though, Owl Farm was pretty much off limits, with unambiguous "No Trespassing" signs adorning the periphery, a reality that was augmented by Thompson's well-known penchant for firearm discharge.
Admirers could drive by Owl Farm on Woody Creek Road, hoping to catch a view of Thompson in the yard tending to his pet peacocks. But those daring to violate his private-property rights did so at their own legal and physiological peril.
Now, 15 years after Thompson's death, his widow Anita has decided to lift the veil on Owl Farm, as she has recently decided to offer overnight rentals for the "writer's cabin" adjacent Thompson's longtime dwelling.
"People have been asking for years to see Hunter's Owl Farm," says Anita, who moved to the property in 2000 and married Thompson in 2002. "I've finally prepared Hunter's writer's cabin for this purpose. Our staff will do a light background check and welcome those who love Hunter's work to be overnight guests at Owl Farm. The applications are open to the public for those who want to be part of the legacy and consist of a paragraph of why you would like to stay at Owl Farm."
All of the proceeds, Anita says, will go toward the maintenance of Owl Farm and the Gonzo Foundation, which, according to its website, is "a nonprofit organization created to promote literature, journalism and political activism through the legacy of Hunter S. Thompson."
Since Thompson's death at age 67, Anita has focused on maintaining and enhancing her late husband's legacy, at least partially through the establishment of the Gonzo Foundation.
She admits that keeping 42.5-acre Owl Farm afloat financially has not been easy, which is part of the reason she has opted to rent out Hunter's writer's cabin.
According to Anita, Hunter spent more time in the writer's cabin when it was just a one-room house. It now has two bedrooms, a full bath, a living room, and a kitchen — all of which is adorned with Hunter memorabilia, including Hunter's famed IBM Selectric typewriter.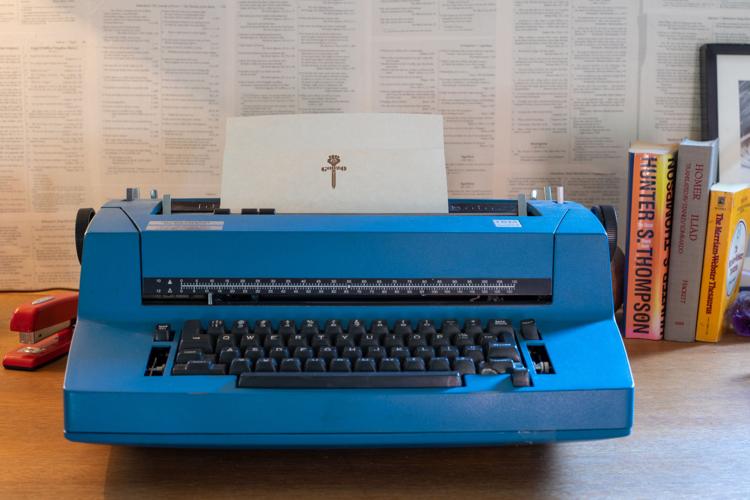 "Coming over to the cabin was like a mini-vacation for him," Anita says. "He wrote in his notebook there because the cabin sits next to a brook that runs next to the main room during the summers. It's very relaxing."
Most of his actual writing, however, took place in the main house, which is only a few hundred feet from the writer's cabin.
"He wrote 'Freak Power in the Rockies' and started his Freak Power campaign in the main house," Anita says. "He wrote 'Fear and Loathing in Las Vegas' here in the main house. 'Songs of the Doomed' was edited here. 'The Great Shark Hunt' was edited here, with the introduction written in New York City. He wrote his memoir, 'Kingdom of Fear,' here. He also wrote his book that will be posthumously published titled, 'Polo is My Life,' here."
The cabin will rent for about $350-600 a night and events, like weddings, can be scheduled for $3-6,000, which can include dinner at the main house.
Anita stresses that, despite Owl Farm's reputation, she will not allow parties at the writer's cabin.
Those interested in renting the cabin can visit gonzonation.org for updates and more information.