Art collector, part-time Aspenite and President and CEO of Miami's Oolite Arts Dennis Scholl sits down with artist, poet and chef Precious Okoyomon, whose work has taken over the Aspen Art Museum roof through the fall of next year.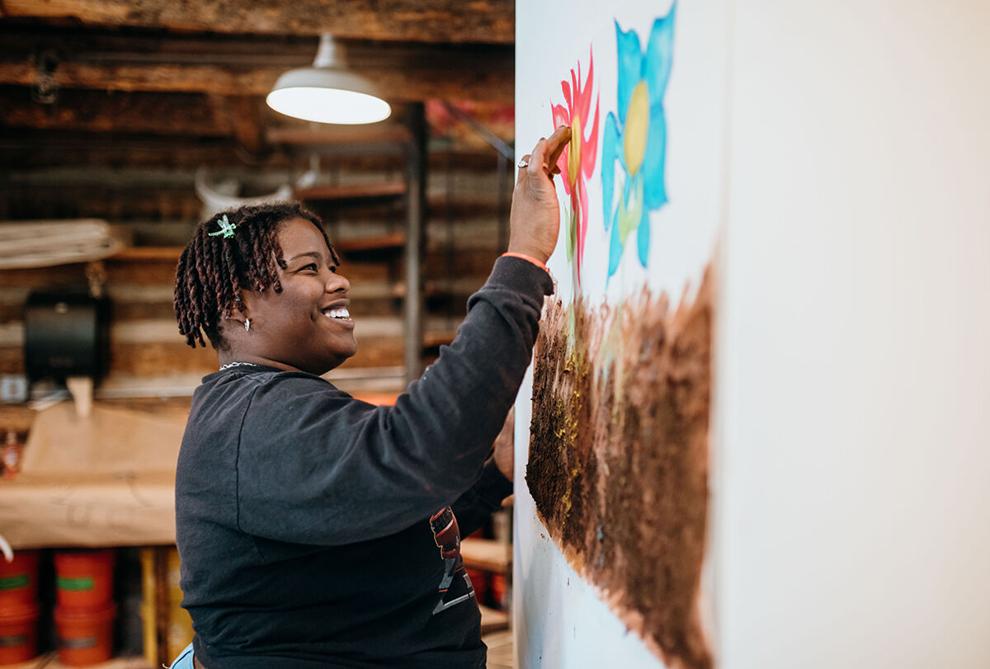 Dennis Scholl: Tell me about your exhibit at Aspen Art Museum (AAM), Precious Okoyomon: Every Earthly Morning the Sky's Light touches Ur Life is Unprecedented in its Beauty.
Precious Okoyomon: I built a garden for invasive and indigenous plants on top of the roof. And slowly, it's going to take over the museum in different phases. It's going to move down the steps. It's really about how it's evolving over time. I'm getting to work with a lot of my favorite plants here, like kudzu and Japanese knotweed. And I'm getting to work with new plants I've never worked with before and making different types of sculptures. Because this is an 18-month commission—which is so rare—I get time and space to dream. The possibilities are endless.
DS: What do visitors see when they arrive at the museum?
PO: You're going to smell and taste different things. I want you to walk through the garden and pick fistfuls of berries and get lost in the weird pools of murky water and talk to the little bugs. [I want you] to be able to come [to the roof] and escape and listen to the music, because the garden also sings. I will work with a musician every season to create a different soundscape for the garden. We created a symphony for the summer, which reflects the madness and chaos of the garden. It buzzes and vibrates—it has its own life.
DS: Tell me about the live performance aspect of what you're doing.
PO: My cooking collective, Spiral Theory, will do a dinner in August for [Aspen Art Museum's] ArtCrush week, which is going to be really fun because we will do a crazy menu and forage things from the garden and work with local farms.
DS: The length of the show is really unusual. How will you take advantage of that opportunity?
PO: I want to do community engagements for the two years I'm here. I can have a rooted grounding and be able to make actual connections. And for me, that's literally building soil for two years and then donating that same soil back to community gardens and engaging with all the different, fun people here.
DS: You're also collaborating with Anderson Ranch—it's one of the great ceramic studios in the West. What are you doing there?
PO: That's where my studio is and where I built the sculptures that are in the garden. I created an oven there and made new angels for the museum rooftop. It's been really special getting to make these weird things and have the time and space for it.
DS: As a foodie and winemaker, I can't let the opportunity pass to ask you about working at Alinea in Chicago—a restaurant with three Michelin stars—and how it impacted your practice.
PO: I worked there while I was in college, and it was really special because I came from a background of cooking with my mom and doing farm-to-table dinners in Cincinnati where I grew up. [Alinea] taught me a different type of food experience because cooking at a Michelin-star restaurant causes the food to become an immersive experience. That's why starting Spiral Theory was such a big deal for me. [It] was my dream to cook with friends in environments and spaces we get to create. Food is the biggest expression of love because you are making something that nourishes people you care about, and then it goes into them and changes them from the inside out. To me, that is the biggest art form.
DS: What's the one thing you want readers to know about what you're doing in Aspen?
PO: I'm hoping people come up to the roof of the Aspen Art Museum and just use it as a space to get out. I feel like the world can be a lot sometimes. If I can make a tiny little space where you can get away from everything and eat some nice flowers, and it feels like you're a bit rested, that's all I can hope to offer.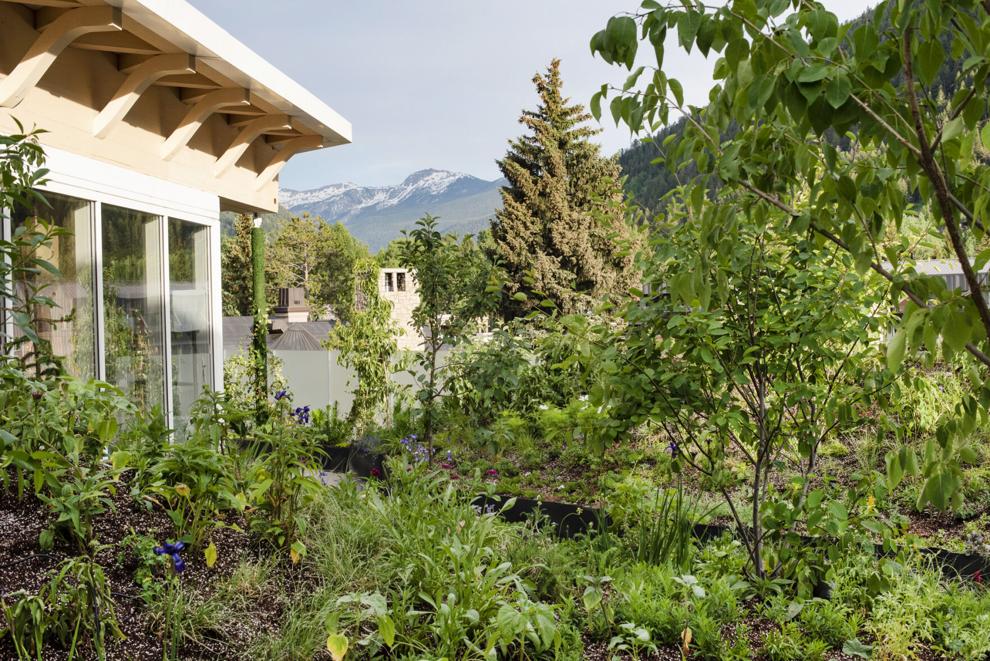 Precious Okoyomon: Every Earthly Morning the Sky's Light touches Ur Life is Unprecedented in its Beauty is on display at Aspen Art Museum through September 18, 2022.