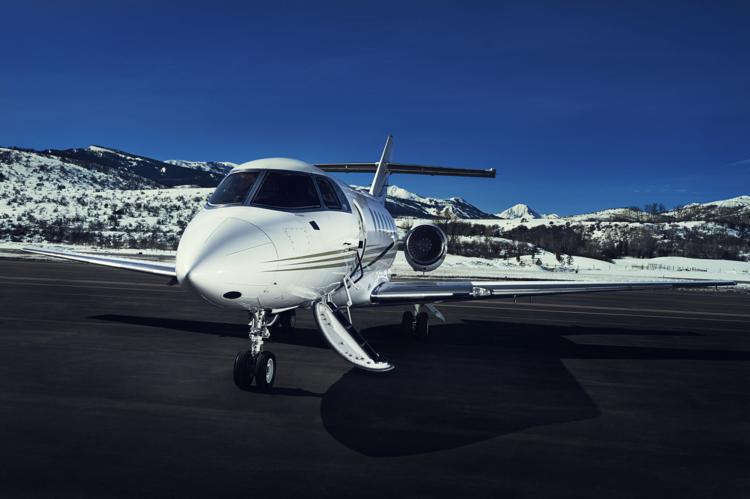 We've all heard the stories: Celebrities demanding private boutique-hopping; secret Belly Up bashes featuring big-name musicians; corporate X Games takeovers with major chefs and hush-hush DJ sets. What's more? Little Nell suites booked solely for pampered Pomeranians. Though Aspen has long flirted with a penchant for privacy (and, yes, the outrageous), today, even "normal" locals and guests are demanding exclusive experiences in the name of ultimate safety during a pandemic. Bespoke, customized, personalized and on the DL? Check! Here's your cheat sheet to local (and beyond) super-private, singular experiences.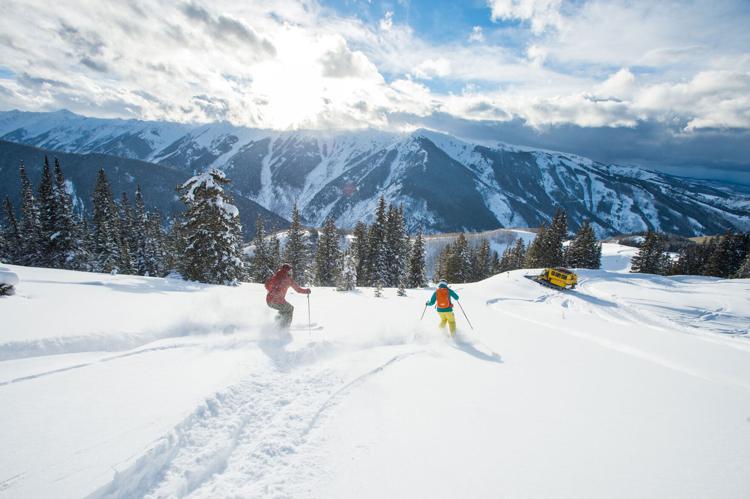 The Jet Set
Arriving to Aspen in style—and with peace of mind—is always of top concern. As such, private aviation has witnessed a massive uptick in interest and bookings. A front-runner in the industry, Sentient Jet has innovated its offerings with options such as a new Large Cabin Jet Card designed to accommodate families or small groups of traveling friends. Meanwhile, FlightLink—a pioneer in the exploding airpooling category—is an invitation-only platform and 24-7 aviation concierge service allowing travelers to fly private affordably, charter aircraft direct from operators at "pass through" wholesale rates, and secure first- and business-class seats on international flights at 20-70 percent off normal fares. "FlightLink was created in collaboration with a group of like-minded aircraft owners, fractional and jet-card members, and commercial travelers that collectively recognized an opportunity to make private aviation operate more efficiently," says founder Tom Filippini. "Given that less than 20 percent of seats are occupied on a typical private flight, we created an invitation-only marketplace where our members can buy and sell their excess capacity and connect onboard with fellow leaders." And lastly, Aero features 16-passenger, Embraer 135LR jets with direct service between coveted winter ski routes (i.e. Los Angeles to Aspen), allowing low-contact travel for families and friends. Not to worry: Pets are also welcome.
The Adventurist
In-bounds skiing at Aspen Snowmass' four resorts will—by design—feel more private this season. Chairlifts will load single passengers or parties comfortable riding together, while outdoor tents will allow for small, on-mountain group dining. But if looking for next-level private skiing, why not tackle the backcountry with the best in the business? Celebrity mountaineer Chris Davenport is leading private ski tours via Aspen Expeditions, while extreme-skiing champion Kim Reichhelm is offering exclusive, four-day "Ski with Kim" retreats in Aspen in January (up to six guests), which include private guiding, lunch and après events, K2 ski demos, and daily video and photography. Additionally, Aspen Powder Tours is anticipating a busy season, solely offering complete buyouts. Tricked-out, 12-person snowcats will ferry families and friends to first tracks on the backside of Ajax, replete with expert guides and a gourmet lunch at a charming backcountry cabin. Alpine touring is also expected to soar as fit locals and ambitious visitors skin up designated areas to safely social distance and earn their turns. If you want to impress your Buttermilk ski date, pack a gourmet picnic from Meat & Cheese and make it your own private party atop Tiehack. Alternatively, non-skiers can explore the backcountry with Aspen Center for Environmental Studies during two-hour guided adventures in scenic spots including Hunter Creek, Ashcroft, Snowmass Nature Trail, Aspen Mountain, and Snowmass' Elk Camp.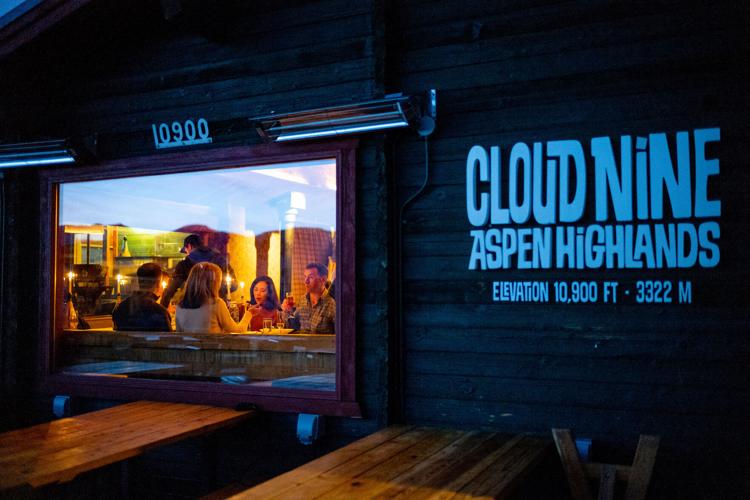 The Epicurious
Though Cloud Nine's decadent day parties are on pause, once the sun sets, it's a different story. The restaurant's snowcat dinners host just three tables for up to eight people. Warm up with cocktails at the base of Highlands before a cat ride to Cloud Nine. Once tucked into your table, a bottle of Champagne is uncorked prior to a five-course meal. Also at Highlands, a new day lounge at Merry Go Round restaurant can be booked as an exclusive affair, with ski-in/ski-out access, a dedicated butler, game room for the kiddos, and boot room with slippers and heaters.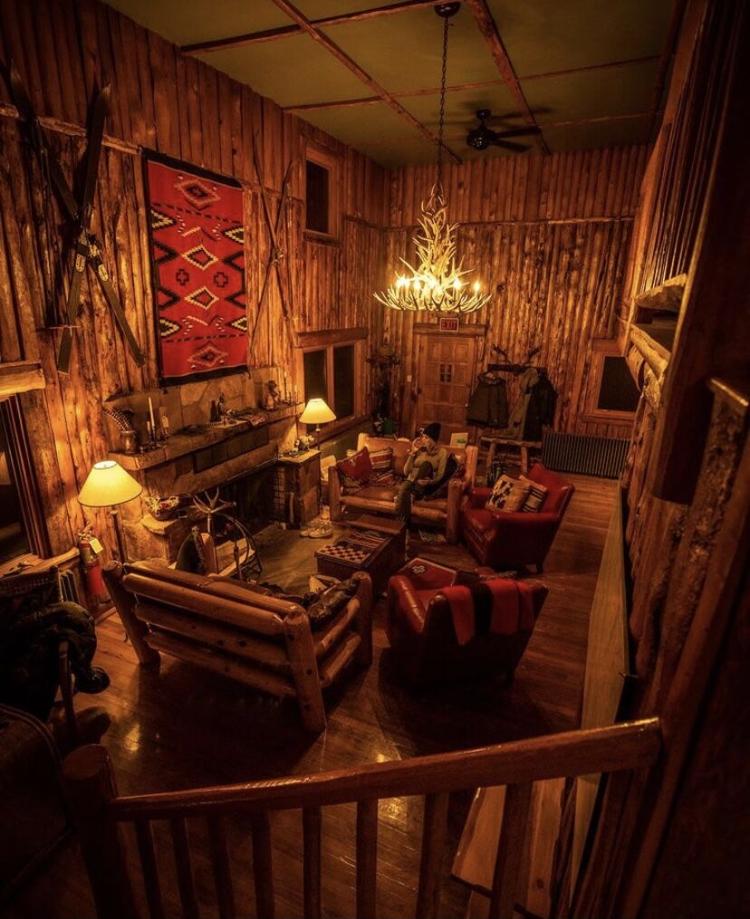 The Little Nell's former Chair 9 après ski bar has been reimagined as The Wine Bar, with wine-tenders serving 16 wines on tap and dozens by the glass (not to mention the entire Little Nell wine list). Guests can snack on cheese and charcuterie while listening to DJs safely spin downtempo tracks on vinyl behind a plexiglass partition. After 7 p.m., the space can be booked for customized wine dinners (a buyout caters to one group per night). Local restaurants have pivoted, too, with extensive, wine-paired take-out menus, buyout options and creative outdoor dining spaces (think heated igloos and yurts).
The Escape Artist
Akin to the raved-about, Crested Butte-based Eleven Experience, the new Aspen Street Lodge (in the former Hotel Lenado location) is a fully customized upscale hideaway that can stylishly sleep 32-36 guests. Offered as a full buyout, the nine lodge rooms—including a Master Penthouse Suite with two private patios—offer residential living in the heart of town. Entertaining bells and whistles include high-tech audio, game and media rooms, a fully stocked bar, gourmet kitchen, and plenty of outdoor spaces with can't-look-away mountain views. "As groups are seeking to safely celebrate life's milestone events in unique, intimate settings, Aspen Street Lodge offers all the perks of a five-star hotel with the flexibility of a private home," says Debra Doyle, owner of Aspen Eventworks. "You can bring in that special wine or your own personal chef." Also a safe haven, the Beyul Retreat at Diamond J is a wilderness lodge recently launched by a team of Aspen locals. Located an hour from Aspen along the Fryingpan River, Beyul (Tibetan for "hidden lands") features 15 private, standalone cabins and a cozy main lodge with eight rooms.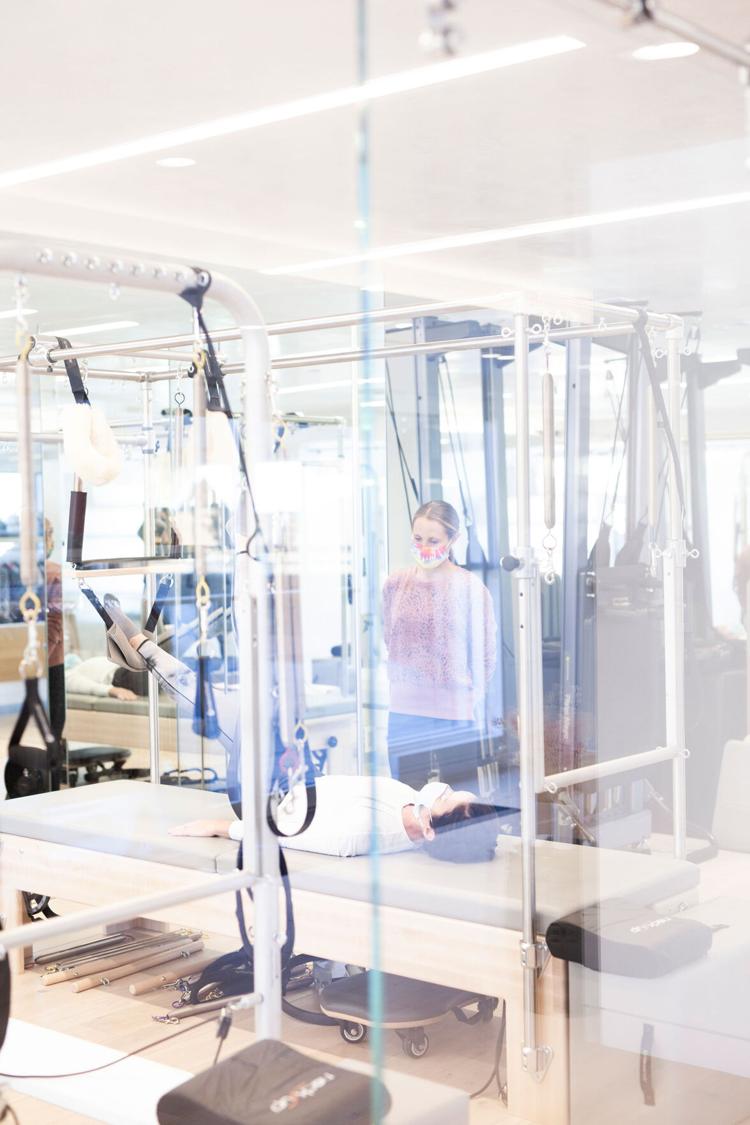 The Wellness Warrior
If your favorite yoga studio has temporarily shuttered or you simply want to confine your practice to your home, Aspen Shakti will come to you. Owner Jayne Gottlieb and her experienced team lead The Custom & Private Body Practice, a bespoke in-studio or in-home combination of yoga, dance, fitness, and meditation for up to 10 people. "We tailor the experience," says Gottlieb. "Do you need to just breathe and move; do you need quiet; or do you need to shake and dance it out and then stretch and restore? We create the perfect formula of movement." O2 Aspen, too, quickly made a pandemic pivot, staging a new, private Pilates studio above Meat & Cheese restaurant, in addition to offering in-home massages. You don't even need to leave home to get yourself a completely new namaste wardrobe thanks to O2 owner Brittany Van Domelen's new Approval Boxes retail program. A curated selection of fashionable finds allows wellness junkies the experience of shopping in the comfort of their own home—you can keep what you want and return the rest. "Clients love it," says Van Domelen. "It's different than shopping online."