Katie Kiernan needed a wall.
The 212 Gallery owner was still floating from her sold-out Shepard Fairey exhibition. Although she and gallery director Kate Redwig have represented Fairey since 2013, the street artist famous for his Hope poster from former President Barack Obama's campaign had never had a solo exhibition in Aspen.
That changed in 2015. And by June of 2018, Fairey would leave a longer-lasting public mark on the town. Babs Menendez, who'd bought a piece at the exhibition, would make sure of it. "[Katie and I] met right here in the alleyway one day, and I was saying how much I loved my piece of artwork," says Menendez. The alleyway in question is adjacent to Big Wrap, Menendez's beloved local eatery on Durant Avenue. "[Katie] said, 'What I'm really trying to do is get him to do one of his world murals,' and I said, 'What do you need?'" Kiernan explained her vision of having Aspen join myriad cities around the world in hosting one of Fairey's massive public murals.
"Essentially, Shepard won't have a conversation about doing a mural in a city until you give him a wall," says Kiernan. "And it's a really smart thing because it's not easy to get a wall."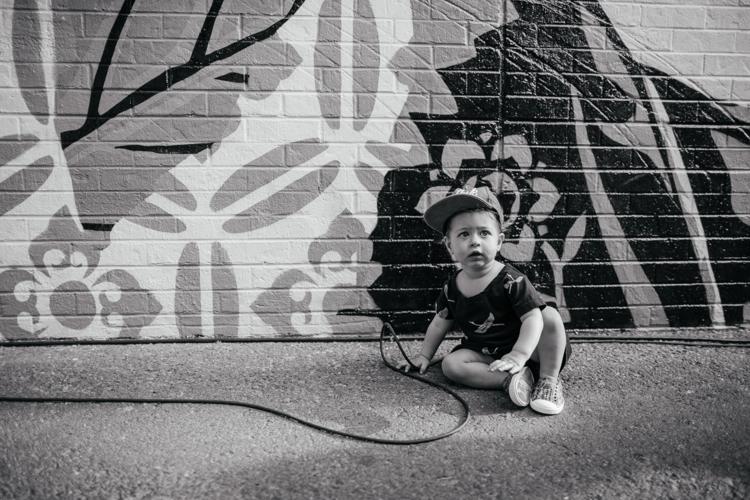 Menendez didn't see the problem. As far as she was concerned, the two were standing right in front of the perfect canvas: "I turned around and said, 'What about this one?'" remembers Menendez.
That quick exchange ultimately inspired one of Aspen's most prominent pieces of public art. It would take a full three years to get the building's partners on board and necessary approvals from the city and the Historic Preservation Commission, but Fairey's mural has since been the subject of countless photographs and the backdrop of even more selfies. That's what makes both Kiernan and Menendez the happiest. "Anytime I walk outside, especially during the summertime, there are always people out there taking pictures and selfies, so I think [the mural] is all over the place," says Menendez.
That sense of sharing and connectivity is what the world mural project is all about, adds Kiernan. "It puts Aspen on the map in terms of Shepard's [work], and it links us to other cities." Fairey's murals take on "political and social issues and aren't afraid to be open about that kind of discourse," she says. "That was part of our goal—to connect with other cities with a like-minded focus."
Aspen's mural addresses climate change. "The only guidelines we gave to the artist [were] mind, body, spirit. It has a message to it; it's about global warming," says Menendez, noting the piece's Mother Earth and No. 3 (as in a 3, 2, 1 countdown of urgency) symbols.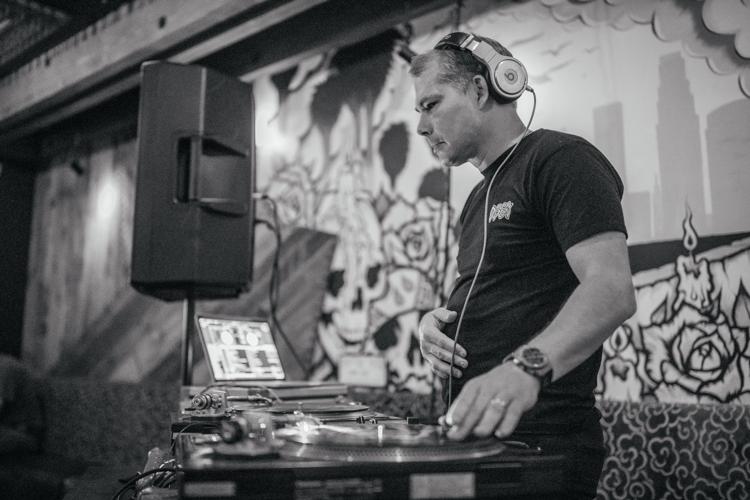 Since then, the piece has continued to grow the mural project's public-art network. "After we completed the Aspen project with Shepard, three other cities contacted us to invite us to do the same for their communities, which was heartwarming," says Kiernan. "And to add to the energy and excitement, the founder of Toms [Shoes], Blake Mycoskie, got in touch with me to discuss how to incorporate art into an important movement he and his company were supporting around ending gun violence and impacting laws to ensure universal background checks."
Kiernan immediately contacted Fairey, who, despite being booked years in advance, took the time to create a poster for Toms and the EndGunViolenceTogether campaign, which launched on The Tonight Show Starring Jimmy Fallon in November of 2018.
But before any of this could happen, a community had to re-envision what a wall could become. "Everybody here was like, We're so desperate to see more of this in the city," says Kiernan. "Everyone was so helpful and empowering. The city totally empowered us, totally backed us up."
It wasn't just the municipality, either. Anderson Ranch "tripped over themselves" to host the Los Angeles-based artist during his 2018 mural trip. He then, in turn, donated a piece to their auction. Additionally, The Aspen Institute gave Fairey and his wife a private tour of the campus during the Aspen Ideas Festival. "People just came out of the woodwork, and they were like, 'The community needs this,'" recalls Kiernan.
Though Fairey's work certainly isn't the only mural beautifying town, Aspen Mayor Torre believes there is more that can be done. Unlike the rest of the communities that comprise the Roaring Fork Valley, the City of Aspen does not have a formal public-arts entity. Snowmass Village has an arts advisory board. Farther down the Valley, Basalt and Carbondale each boast public-arts commissions, and Glenwood Springs has an arts-and-culture board. Carbondale is even a certified creative district with the state—which was no accident and took more than one try, says Carbondale Arts executive director Amy Kimberly. "When the creative-district opportunity came up in 2011, Carbondale had been embroiled in the big-box battle out on the highway. We were like, 'No, no, no' [and] gaining a reputation as a town that said no to everything," she says. "I realized we'd never really come together to say what we want. The creative-district format was a great opportunity to allow us to come together and envision a future of 'yes.' We did not get the first round of creative-district funding, but I still wanted to use that format because it was one our community really responded to."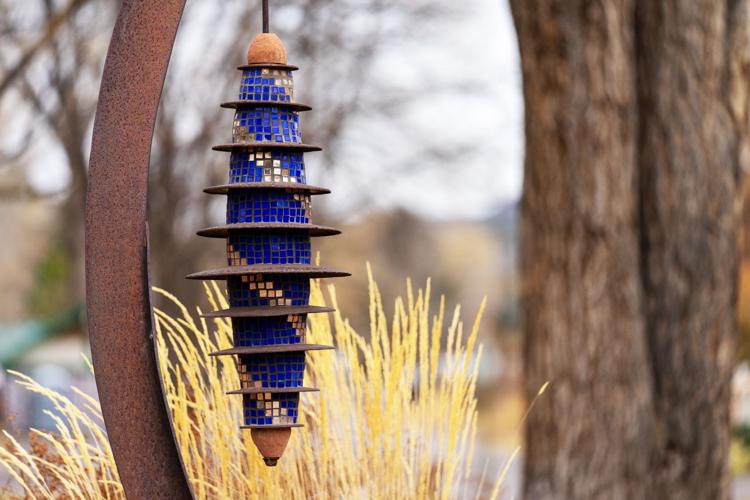 That first "no" from Colorado's economic-development council, which oversees the creative-industries program that certifies creative districts, was not going to keep Kimberly and her town's stakeholders from realizing their vision of "yes." At the time, applications to become a recognized creative district—and in turn, access the state funding that comes with it—opened every two years.
For Carbondale, the second time proved to be the charm. "That's where this relationship with the state office of economic development has been so invaluable. It's helped us bring hundreds of thousands of dollars into this community," says Kimberly. "Having that creative-district certification and working with the office of economic development and Colorado Creative Industries has upped the game for all of us and helps bring in money easier."
It's also helped better position Carbondale as a destination and not just a group of aging ranchers and hippies (not that there's anything wrong with that). In fact, Kimberly credits the town's roots as the magic sauce for its present-day success. "One thing we have is an authenticity," she says. "I mean, we are entering our 49th year of Carbondale Mountain Fair, and that has been the solidifying force. We are just keeping our arms around what's been created and helping everybody."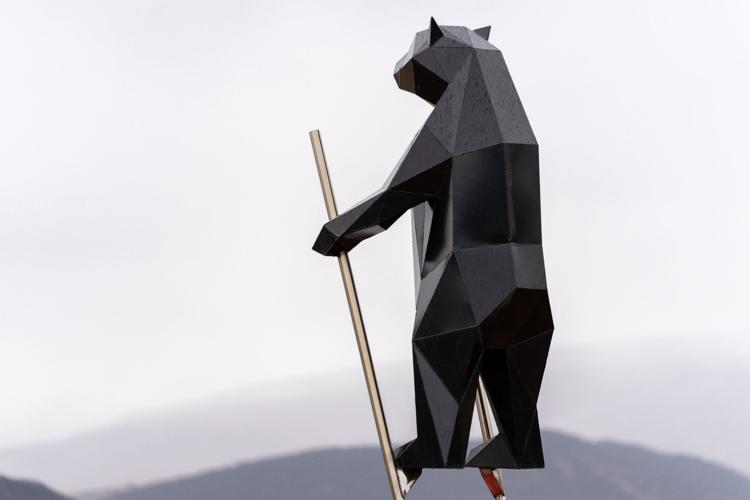 Other communities in the area have taken notice.
Jeff Orsulak, chairman of the Basalt Public Arts Commission (BPAC), is the first to admit the midvalley town he calls home is newer to the public-arts scene—but that just means an opportunity for intentionality to underscore every decision. "We're still young as a group, but we were established because the town decided the arts are important, as a lot of communities are realizing," says Orsulak, noting BPAC was only established in 2015. "It starts with the institution setting a tone that arts are important for our community. That starts at the top. It starts with how the community spends its money."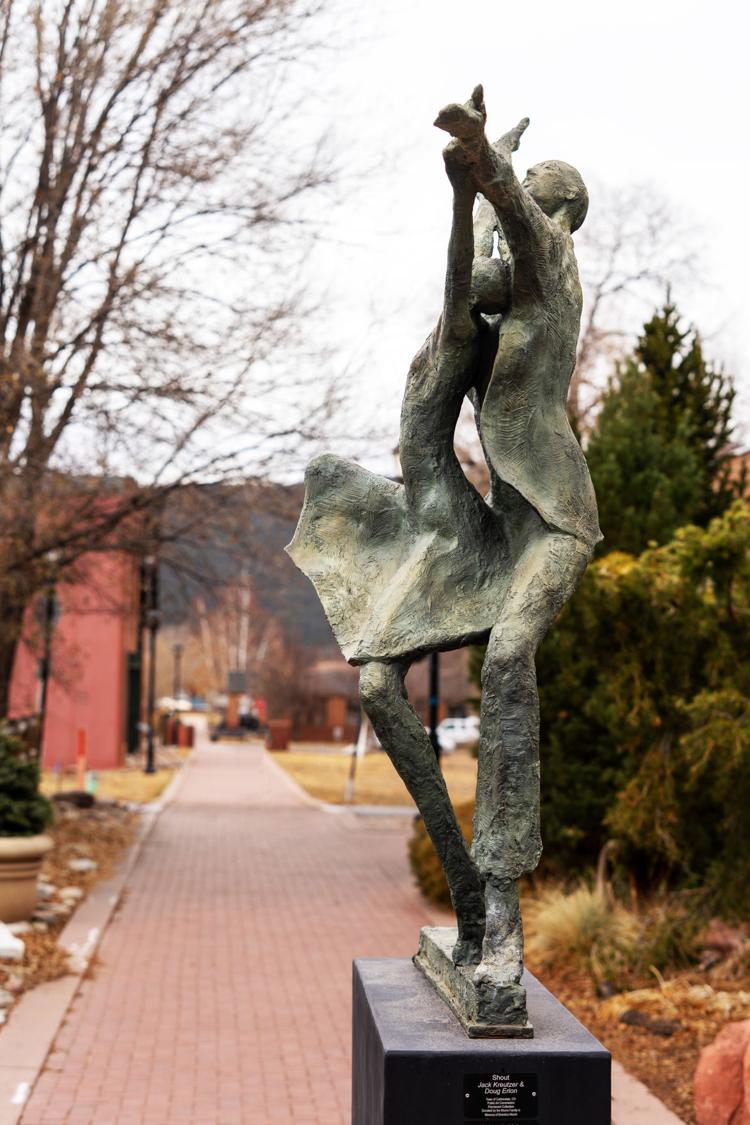 To that effect, both Carbondale and Basalt have adopted a "1% for Art" initiative. "When the town of Basalt has projects—say they're building a new town hall or something like that—they budget 1% of it for art, and it goes to fund what the community decides [is needed]," he explains. "The idea is to say, 'Hey, if we think art is important, we should make sure it's part of our budget as we plan things.'"
Of course, Basalt doesn't see enough regular development for that initiative alone to fund its public-arts program. Portions of real estate transfer assessments make up the lion's share of BPAC's funding. "That's mostly where our money is coming from now," he says. "If we're doing state assessments, we want to have some of that going to arts in the community."
How that money is spent is also evolving. At its outset, BPAC announced its inaugural program, Confluence 3, a six-year series of three, temporary public-art exhibits. June 10, 2017 was even designated Public Art Day in Basalt. "When you get a bunch of artists together, they want to do something. The idea of the Confluence was to start to get some public art out there," says Orsulak. "We got about 50 applications in that process from all over the state—more from outside the region than from the neighborhood."
Of those applications, Wynn Earl Buzzell Jr.'s rose to the top. His Motio was featured in the Denver Art Museum in a 2016 exhibit. BPAC acquired Motio 2.0, a five-piece deconstruction of the original. "It's still here, even though it's supposed to be gone," says Orsulak. "We've had it for a few extra months, which has been fun."
And while public-art installations will certainly continue to dot the town's landscape, BPAC has shifted its focus to a new grants program; that is, funding local artistic endeavors. Through its first round of grants, BPAC was able to fund a young photographer's goal of documenting Basalt's Latino community and a Pumpkin Jazz night last October. According to Orsulak, the diversity of the proposed projects is a reflection of the creative undercurrents in town. "Our goal is to strengthen the artists and arts organizations in Basalt," he says. "That's the biggest way you can have a stronger impact and a heavier lift because they have the capacity to do things, so if we can help fund them, that's great. If we can get money into the community, it gets returned multiple times over."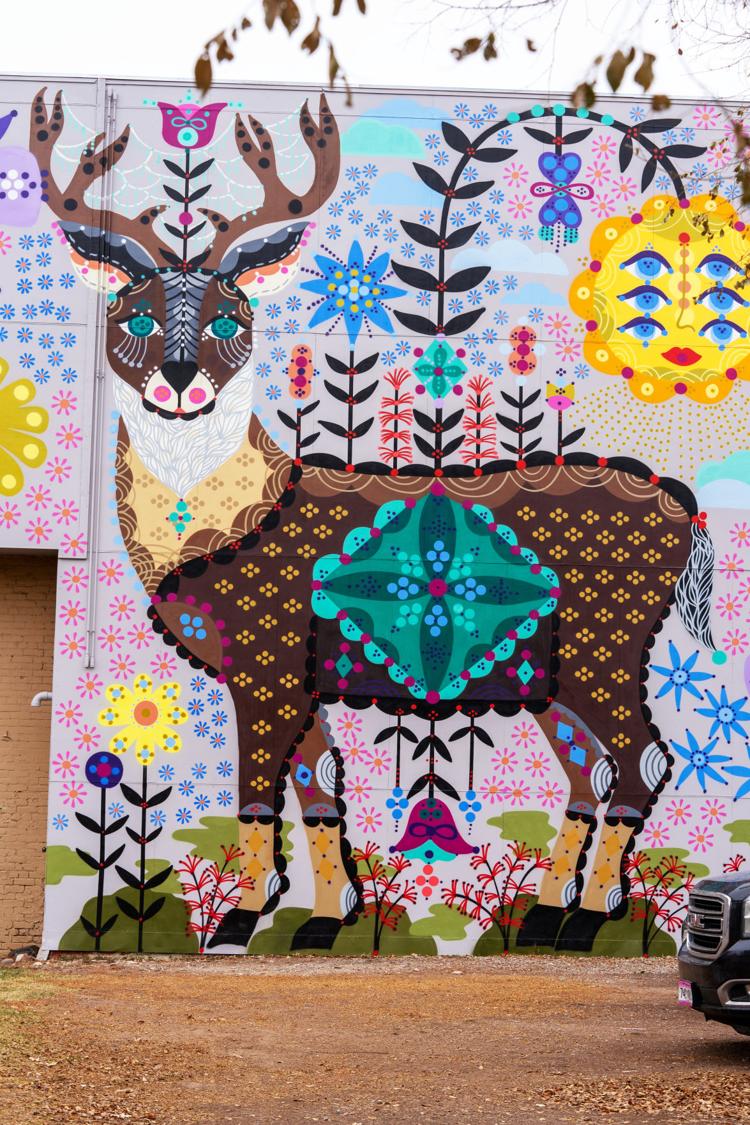 While the leaders of the cities and towns that have formally invested in public arts all share anecdotes of the economic development spurred by their respective endeavors, the Economic Development Council of Colorado has also been tracking success stories. Tracking, that is, as best as possible. "There are actually 23 state-certified districts in 19 communities, but there are many other arts districts that aren't in the state-certification program," says Christy Costello, Colorado Creative Industries program manager. "I don't know if we necessarily know how many arts districts there are—that's something we should try to document."
But the numbers that are available support the notion that investing in public art yields big returns. "In the state of Colorado, arts and culture have contributed more than mining or transportation to the gross domestic product. [Arts] added $13.7 billion to the state's economy," says Costello. "I feel like that statistic takes people by surprise."
Kimberly is not surprised. In Carbondale, she's already seen time and again how investment in one cultural pursuit begets not only other cultural pursuits but also adds to local businesses' coffers. While the Carbondale Public Arts Commission manages the rotating public sculptures sprinkled throughout downtown, Carbondale Arts—bolstered by the funding and recognition it receives as a creative district—has explored other avenues, specifically along the Rio Grande Trail. "As we began the project, we were thinking creative placemaking," she says of what is now known as the Rio Grande ARTway. "Let's utilize art in this stretch of trail to really define who we are and let the public come out and create these pieces of art, so when someone comes and rides it, they get a sense of what Carbondale is about. And hopefully, it would draw more people to the trail and to discover more of Carbondale."
And it's working. True Nature Healing Arts has a peace garden immediately adjacent to the Rio Grande Trail within the mile stretch that's become the ARTway. Eden Shantay, who co-owns True Nature with his wife, Deva, has invested not only in furthering the garden but also building an underground kiva, or ceremonial room, since the ARTway's launch.
What constitutes public art has grown immensely in Carbondale, as more and more private entities and businesses play off what the creative district is funding. Even Kimberly's imagination has expanded. "I wasn't originally thinking of it as public art, but it very clearly is public art," she says of the ARTway. "Over 60 artists have participated, and we've just scratched the surface as far as public art. From there, we got some funding to do murals, and now we're in the process of that."
Carbondale—alongside Breckenridge and Crested Butte, among other mountain towns—is a poster child for what years of artistic strategic planning can look like. Basalt is in its own process of creating a long-term strategic plan, says Orsulak, and BPAC is absolutely turning to existing success stories for example. "It's amazing. You start to look at some of these other communities that have put arts at the forefront, they're seeing not just the cultural impacts but the economic impacts," says Orsulak. "People are coming to stay in hotels, and they're going out to eat—it trickles through the whole neighborhood."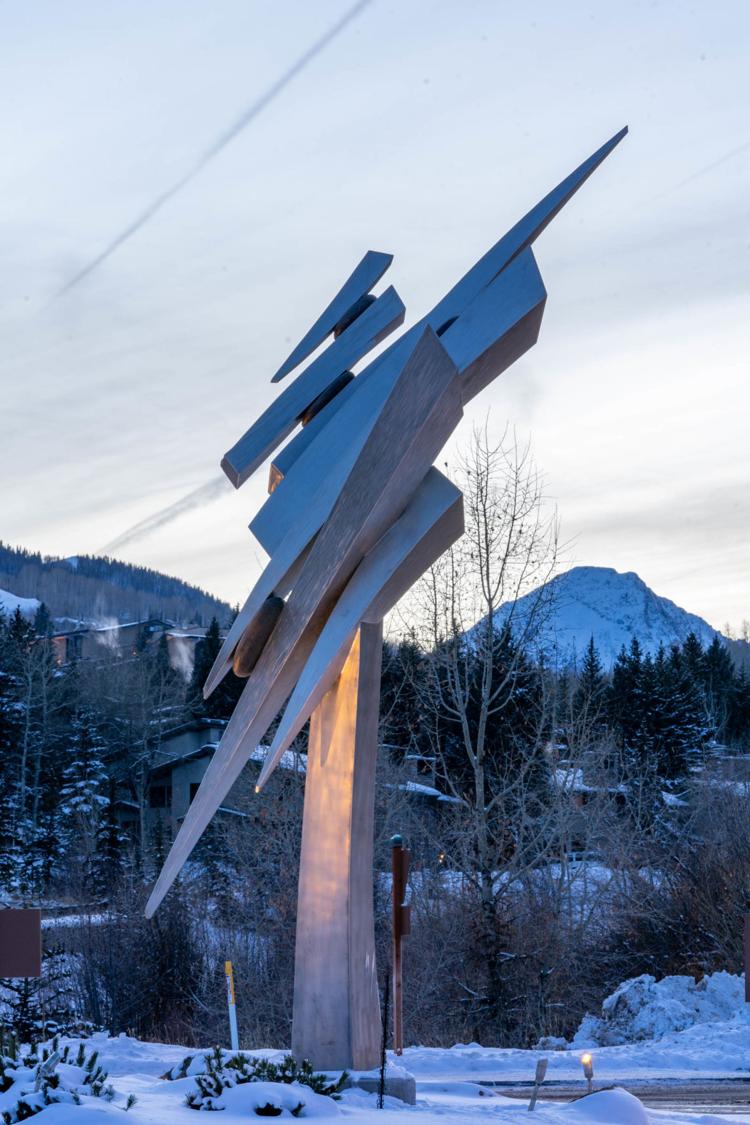 Snowmass Village's leadership, too, is eyeing official certification—though Mayor Markey Butler knows that's a much longer-term goal for the village. "What the [Snowmass Arts Advisory Board] did, which was very important, [was] they began to really think about the purpose and process of how we would begin to go about getting city art in our town," she says. "[In the early 2000s], they sold bricks that you could have your name engraved on at Base Village. If you ever walk by Base Village, you'll see names on the bricks. That, in turn, was turned into a fund [to support public art]. They also developed an art walk, and it's really fun to take."
Everything was looking relatively promising until the economic recession hit in 2008. "We basically had to drop our commitment to public art from a budget perspective," says Butler. "People lost their jobs; it was a tough time to go through a recession."
Since then, Butler has continued to fight doggedly for public art in Snowmass. Most of the current art is funded by private donations, but she'd like to see the village adopt a fee structure similar to the 1% for Art initiatives like that of Basalt and Carbondale. "I'd love for any future development to have a percentage that would help fund public art. I think it's plausible," she says. "Some communities use a quarter of one percent; some are half of one percent of what the cost of the project is. If you've got a $50 million project, you can do the math. It's nothing foreign."
Grants, too, are available as a funding source. Gaining recognition from the state as a creative district comes with $10,000 in general arts funding. Today, that recognition is an annual opportunity, says Costello. But just as a thriving public-arts scene doesn't happen overnight, neither does a relationship with the state. "We don't accept unsolicited proposals or applications," says Costello. "Our hope is to start a relationship with the community and then work with them to determine if certification is the right path for them [and] what they need to do to get on that path. We encourage people to contact us if they're interested." There is no question the Roaring Fork Valley's interest in public art has only just begun.