James Beard Award-winning author, cheese expert and part-time Aspenite Laura Werlin weighs in on some of the best dishes in town for those unafraid of dairy and ready for something divinely decadent.
When it comes to what's cool in Aspen, it isn't just fashion and fitness—it's also food. For me, it isn't just any food, it's cheese. I call it the "little black dress" of all things epicurean. Whether it's an art-gallery opening, a ball game, a casual bar or an upscale restaurant, cheese is invariably on the menu. With that in mind, I set out to find some of the best cheese offerings in and around town this summer. Unsurprisingly, that endeavor brought me to a whole lot of deliciousness.
_____________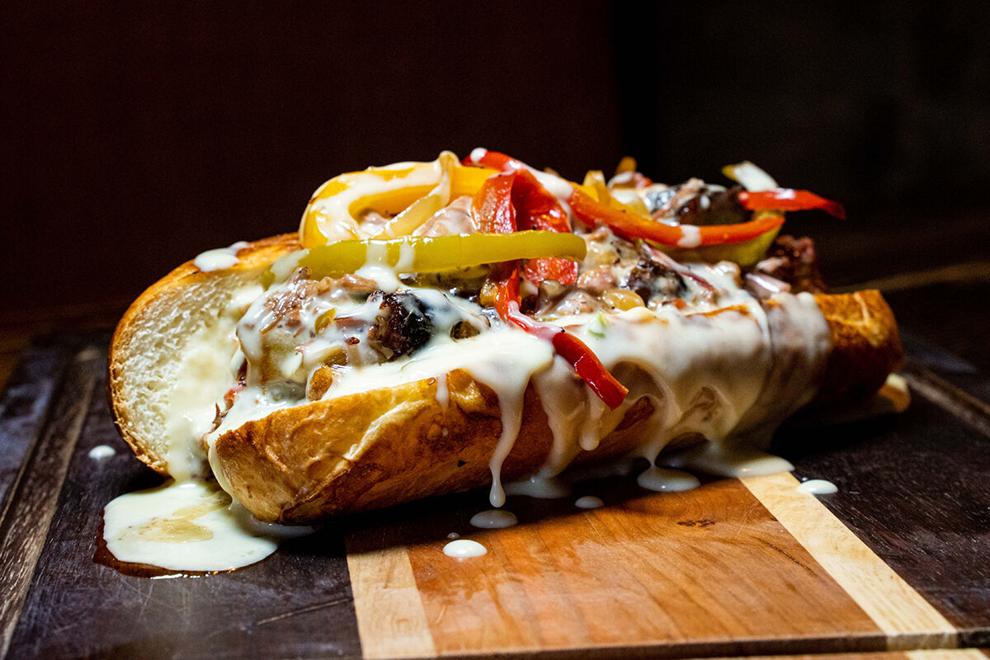 Home Team BBQ
When life gives you brisket, you make brisket sandwiches. Or at least you do when you're Home Team BBQ, located at the base of Buttermilk. An abundance of the meltingly tender beef gave rise to the barbecue joint's Chopped Brisket Philly with Smoked Gouda—their popular Friday special—while the uber cheesiness of the sandwich, served on an Amoroso's roll, landed it on this list. The addition of grilled peppers and onions, a little beef jus on the chopped and griddled brisket, and, yes, all that cheese, seal the deal. The 100 or so sandwiches that fly out the door every Friday are proof of just how good it is (and when they're gone, they're gone until the next week). If you can't make it to Home Team on a Friday, you can get the eatery's queso on the menu every day of the week, and there are lots of goodies in and around the hot-cheese dip, including house-made chorizo, charred poblanos, grilled corn, cilantro, cotija, jalapeños and tortilla chips dusted with Home Team's secret "magic rub." Score! hometeambbq.com.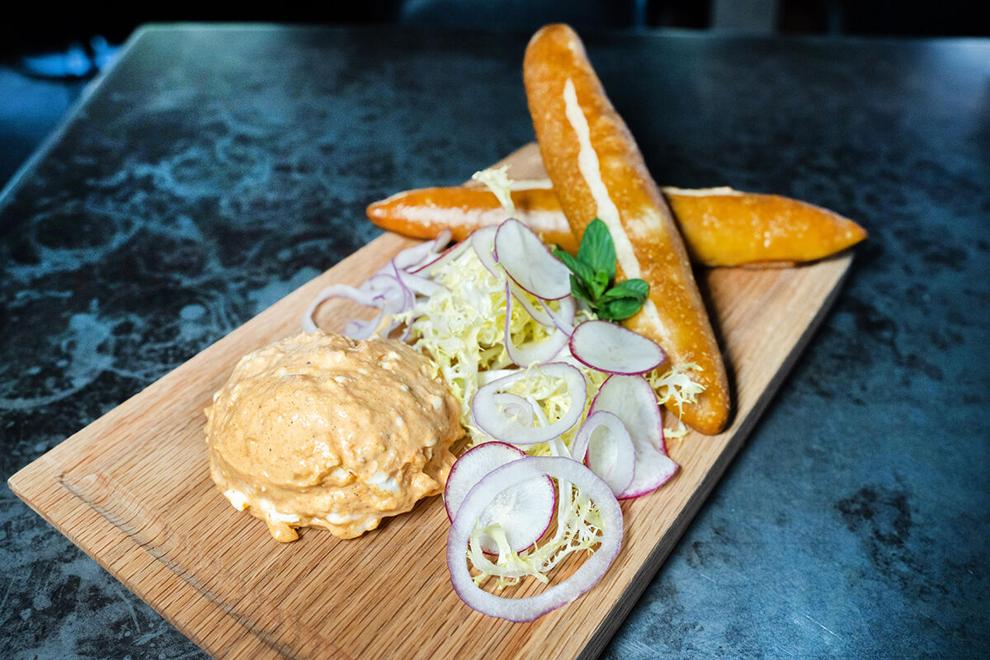 Ajax Tavern
The brand-new dish on Ajax Tavern's all-day menu may not be easy to pronounce, but it sure is easy to love. Obatza is the name, and it comes to the Tavern by way of new chef de cuisine Alex Swecker, who lived in Germany and was taken by the local Bavarian-cheese dish of the region. Served cold, the spread is made with quark—a kind of German yogurt—brie, Camembert, crème fraîche and a little garlic. Since a spread needs a vessel to put it on or dip into it, chef Swecker answers the call by finishing the dish with German regional accompaniments—pretzels, radishes and red onion. Can you say "beer?" thelittlenell.com/dining/ajax-tavern.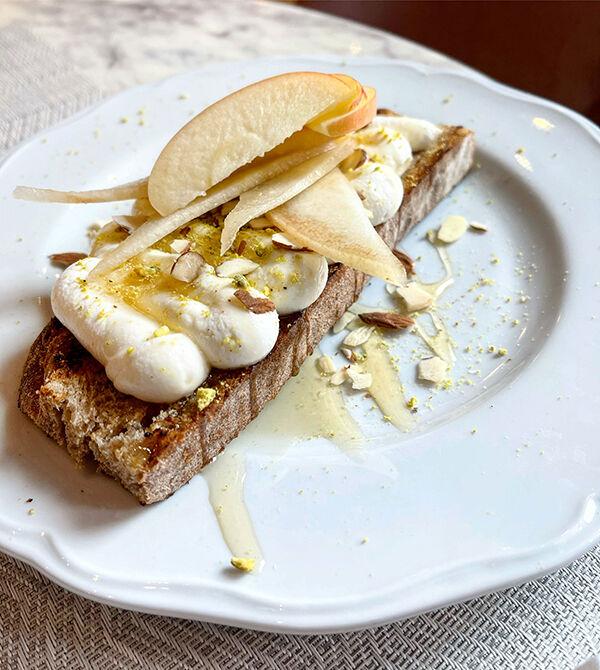 Local Coffee House & Eatery
Cheese for breakfast isn't just confined to omelets anymore. Consider the Ricotta Honey Toast at Local Coffee House & Eatery. Chef and co-owner Kevin Newland pipes a generous quarter cup of his lemon-ricotta mixture onto thick, rye sourdough toast from Paonia Bread Works. He then tops it with sliced almonds, crushed pistachios and a stack of thinly sliced apples and pears for crunch and juiciness. Sweetening the deal is a healthy amount of local Bee Squared Alfalfa/Wildflower honey chef Newland drizzles over it—rather artistically, I might add. It's no surprise this new dish has already become a local favorite. localcoffeeaspen.com.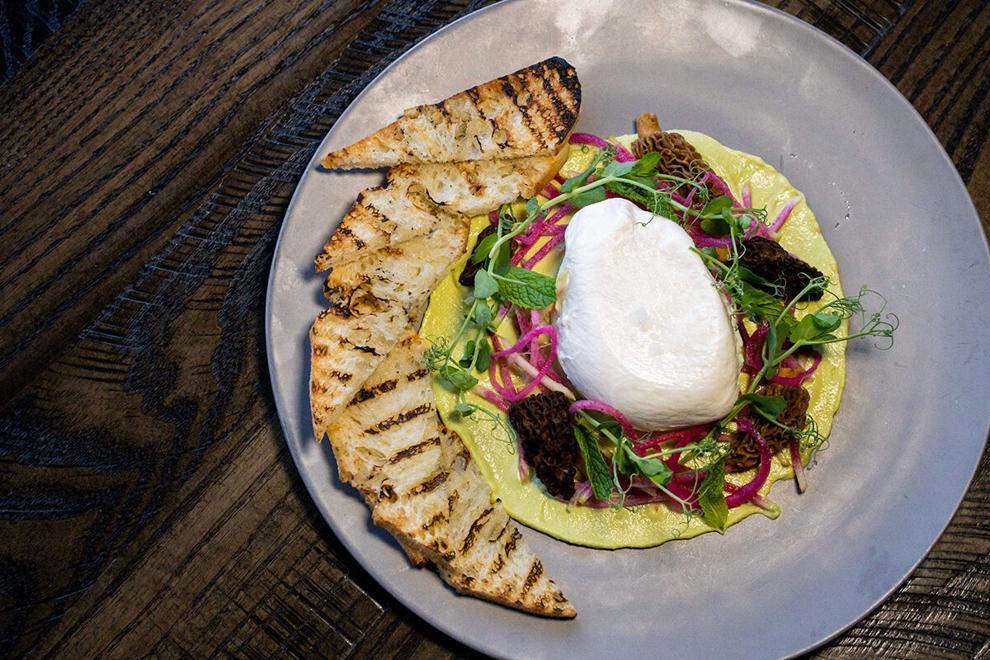 Free Range Kitchen & Wine Bar
Everyone knows by now that burrata is pretty much ubiquitous in and around Aspen, but Free Range Kitchen & Wine Bar in Basalt takes burrata and does it one better. For one, they offer it year-round in the form of a board on which burrata is the star and other ingredients like peppers, olives, roasted garlic and a seasonal vegetable (fried brussels sprouts, anyone?) are its supporting players. But as good as that is, the burrata dish that keeps me coming back is the one chef Chris Krowicki decides best showcases each season. In the spring, it might be pea shoots, pea purée, morels and spring onions, and in the summer, it's likely to find its place amidst a riot of peaches or tomatoes—or both. Whatever the market brings, Free Range will have. Contrasting the creaminess of the burrata are Krowicki's new, super-thin house-made crisps (think crunch and cream). Restaurant co-owner Robin Humble says the two burrata dishes are the restaurant's best-selling appetizers. It's not hard to figure out why. freerangebasalt.com.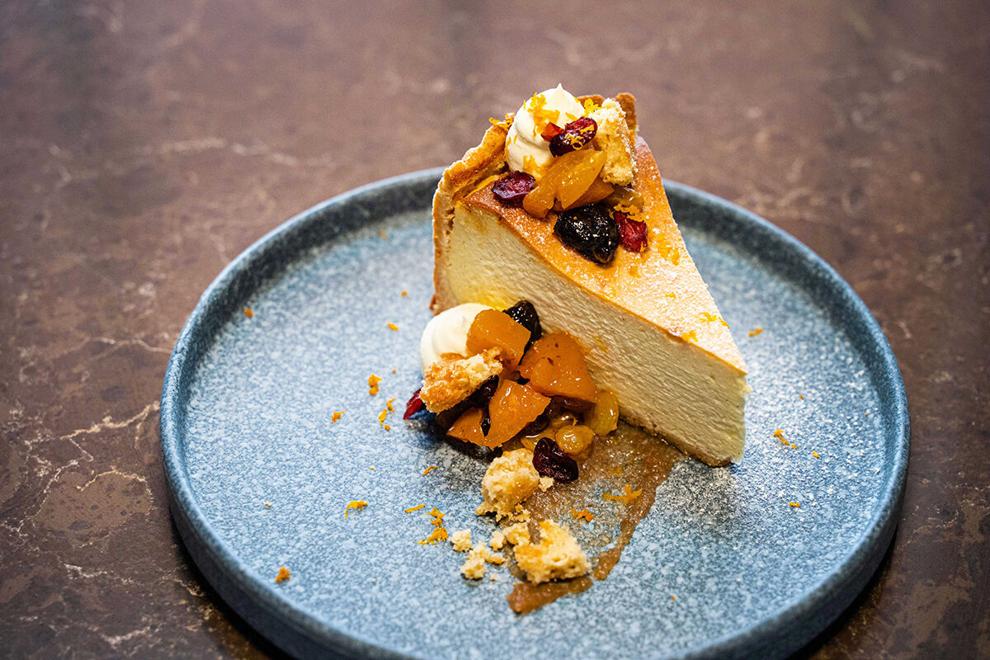 J-Bar
Most restaurants serving cheesecake either have the word cheesecake in their name (admit it—you've been there), or they come out of refrigerator cases in New York delis. Not the Chévre Cheese Cake made by Hotel Jerome pastry chef Benjamin Kunert. He's put his own twist on the old-fashioned favorite to come up with one of the most exciting desserts anywhere in the Roaring Fork Valley–in this case, at the J-Bar. For one, instead of using traditional cream cheese, he uses goat cheese. But the innovation doesn't stop there. Hazelnuts add nuttiness to the gluten-free crust, while Grand Marnier-soaked Mara Des Bois strawberries (tiny, flavor-packed gems), orange Chantilly and shortbread crumbles add freshness, beauty and crunch to the perfectly cheesy-yet-sophisticated dessert. This is not your mother's cheesecake (with all due respect to mothers everywhere, including my own). In this case, I'm good with that. aubergeresorts.com/hoteljerome/dine/j-bar.