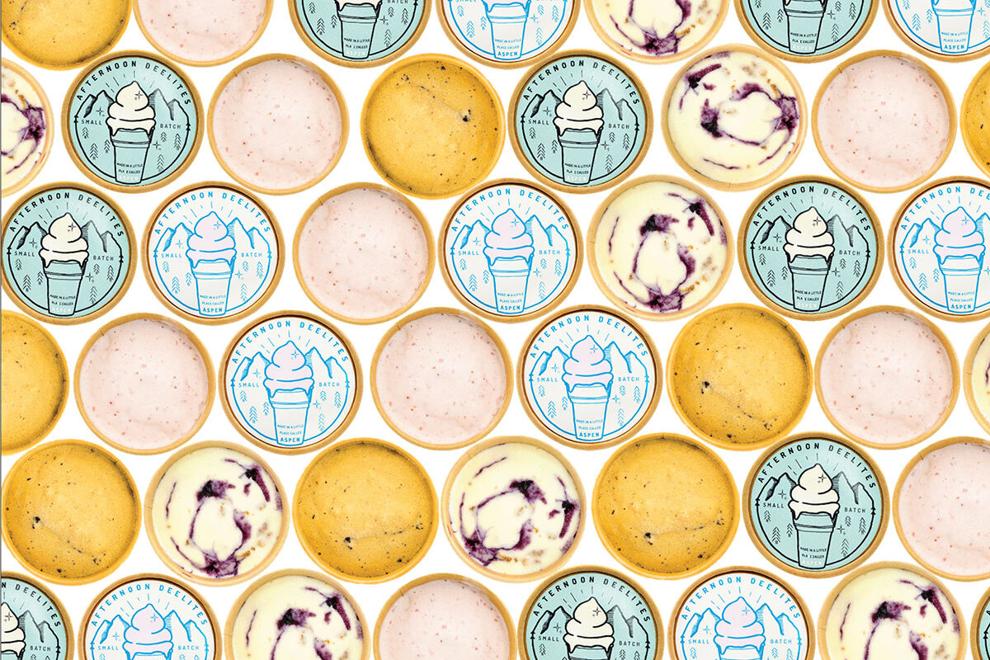 Afternoon Deelites' small-batch ice cream lives up to the name.
Sometimes fate intervenes. Such was the case when Aspenites Oliver Bacharach and Kayla Feld bought a pedal-powered ice cream cart off Roaring Fork Swap. It was March 2020, the height of shutdown, and the couple used it to cruise around and hand out Drumsticks. "The thought was, Let's get it, bike around town, and bring people a little love," says Bacharach, who—you might have guessed—is the son of legendary composer and songwriter Burt Bacharach.
When friends started asking Feld to make and sell her legendary ice cream, the pastime—now called Afternoon Deelites—took off. Feld's recipe originated with her mom, and it has served as the jumping-off point for flavors like tres leches, Guinness with chocolate pretzels, blueberry crumble, and Sam Coffey mudslide (coffee, Baileys and Oreo bits), which commemorates their late friend.
Available at Meat & Cheese, Mi Chola and Aspen Brewing Company (and topping Jimmy's vegan apple pie), Afternoon Deelites also sells containers of its frozen treats at the Aspen Saturday Market. Choose from their signature flavors, or go for the summer special featuring fruit from a nearby farm. (There's even a vegan option for the ultra picky.) Sweetening the deal, Bacharach dreamed up "afternoon delivery," where customers can make their purchases at the market, and the couple delivers it later that afternoon. Drooling yet? afternoon-deelites.business.site.