Being a kid in the Roaring Fork Valley is like winning the lottery. Summertime is full of great weather, open trails, picnics, ice cream, and swimming holes. The valley still feels like it's one step beyond the clutches of the "real world," and our kids have the freedom to explore safe towns, roam the mountains, immerse themselves in art or take part in outdoor adventures in ways that other kids around the world can only imagine.
If you only have one day in the Roaring Valley in which to explore with your kids, and you want to make the best of it, look no further than our "Ultimate guide to family fun in the Roaring Fork Valley." Kid tested; mother approved.
7 a.m. 
Rise and shine at the Limelight Snowmass 
Of all the lodging in the Roaring Fork Valley, the Limelight Snowmass has established itself as the best base camp for kids. Located within a spankin' new $600 million Base Village, the Limelight Snowmass features light-filled rooms, a kids' lounge for rainy days, pet-friendly policy, pool and five-story climbing wall that is also open to the public. 
7:30 a.m. 
Hike to the Yin and Yang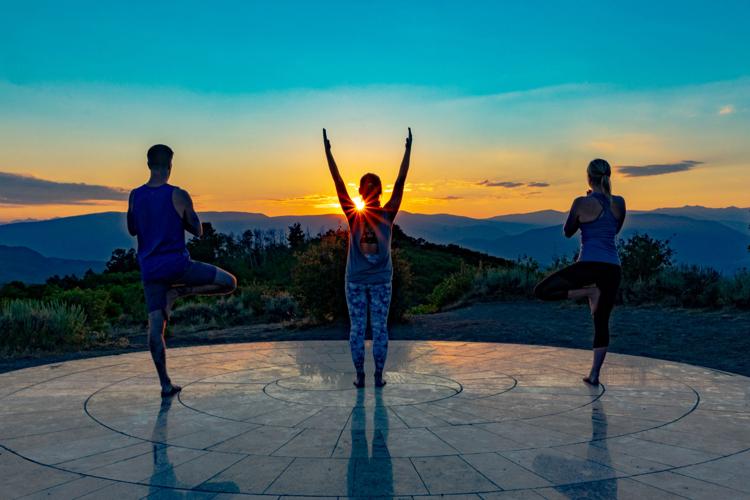 After grabbing breakfast at The Crepe Shack in Base Village, pick a hike in Snowmass Village before it gets too hot. There are myriad family-friendly hikes in Snowmass, and there is no better way to start the day than ascending the switchbacks through wildflowers towards the Rim Trail. After 45 minutes, the path plateaus and hikers will find an enormous marble yin and yang built into the ground. From there enjoy 360-degree views of the area, including Mt. Daly (13,300 ft.), Capitol Peak (14,137 ft.) as well as the reservoir where the remains of Snowmass' famous ice age discovery were found. 
9 a.m. 
Explore the Lost Forest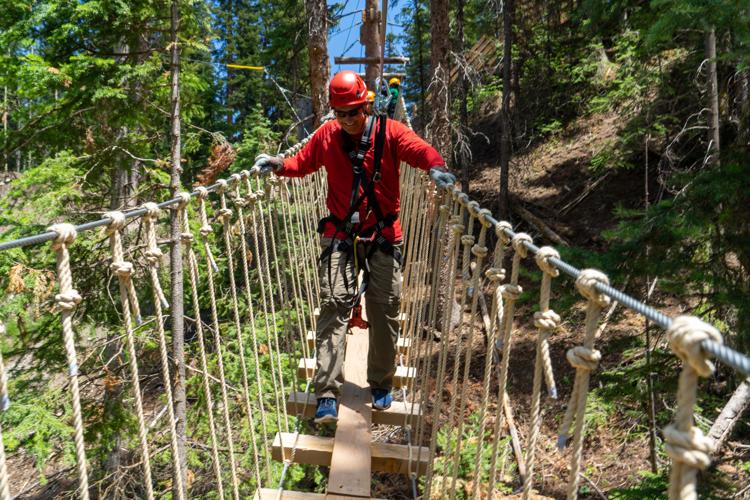 Made for families, the Lost Forest is an on-mountain adventure center situated halfway up Snowmass Ski Area at Elk Camp. This hub of on-mountain summer activity celebrates its second summer season this year. Featuring ziplines, biking trails, rope challenges, a climbing wall and the Breathtaker Alpine Coaster, the experience offers packages, guided tours or independent sightseeing by way of gondola, to accommodate wild to mild adventure-seekers of all ages.
12 p.m. 
Head downvalley for lunch by the river
Families could fill an entire summer day in Snowmass alone, but there are so many other places in the Roaring Fork Valley to explore (and remember, you only have one day). A family's next stop should be to one of Old Town Basalt's fabulous lunch spots — Butch's Lobster Shack, BLT & Taqueria and the tranquil garden at Tempranillo are my top picks. Afterward walk to the grassy Basalt River Park that lines the Roaring Fork. If you are the fly-fishing type, whet a line with a local guide from Taylor Creek Fly Shop or Frying Pan Anglers, which has specially designed, daily fly-fishing camps for kids.  
1 p.m. 
Brave the waves or …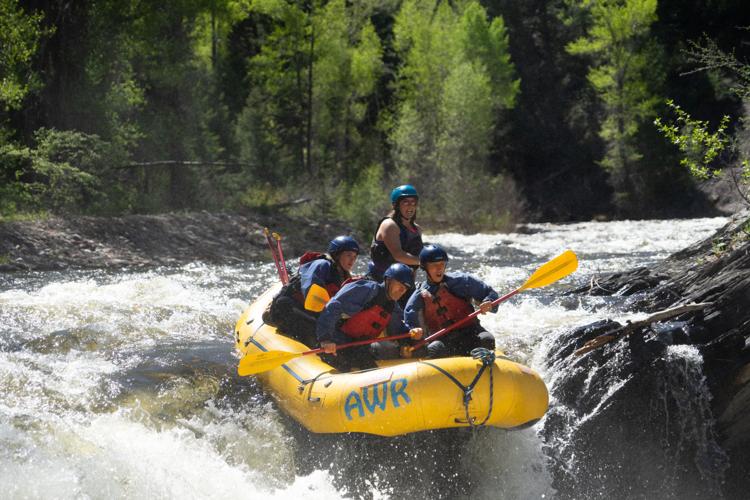 Build memories to last a lifetime that will have the kids asking, "Can you believe we did this?" Rafting down the Roaring Fork River is a summertime right of passage, and such a big winter this past season means high alpine runoff and a resulting strong rafting season that should last all summer long. Beginning and end points vary, but the excitement and the smiles are all but guaranteed.
… cycle to Rock Bottom Ranch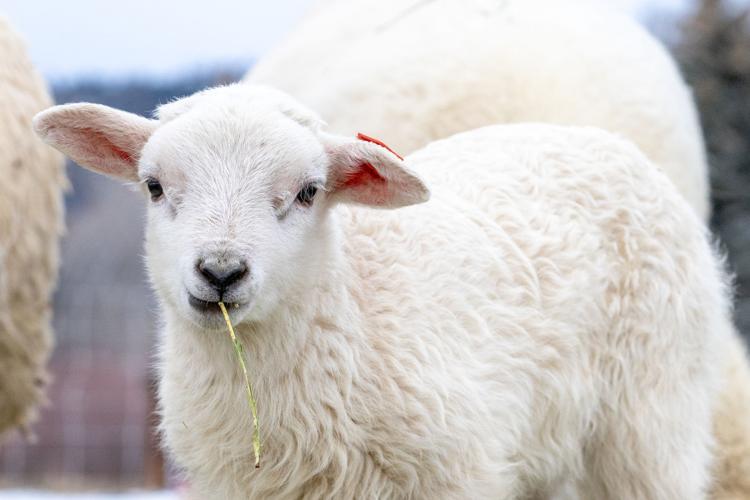 If class IV rapids are not your thing, rent a bike in downtown Basalt and hit the Rio Grande Trail towards Carbondale. The downvalley (read, downhill) ride will take kids about 45 minutes, but the trail is paved, safe and car-free, not to mention it's one of the most scenic rides in America. Be sure to bring plenty of water and enjoy the views from any one of the benches along the way. About halfway between Basalt and Carbondale is Rock Bottom Ranch, an outpost of the Aspen Center for Environmental Studies that focuses on sustainable agriculture. Here, the working ranch is open to the public and full of healthy animals to see. Tours take place daily. 
2 p.m. 
Find peace at True Nature
Now that you've reached Carbondale, do as the 'Bonedalers do, and relax. From the Rio Grande, exit directly to True Nature Healing Arts, where its organic cafe serves up cold smoothies while the kids take off their shoes and cool their tired feet in the Peace Garden, along the stone Reflexology Path. See also the labyrinth, Yoga Spiral and visit with sculptures of Hindu and Buddhist deities. 
4 p.m. 
Explore caverns, ride roller coasters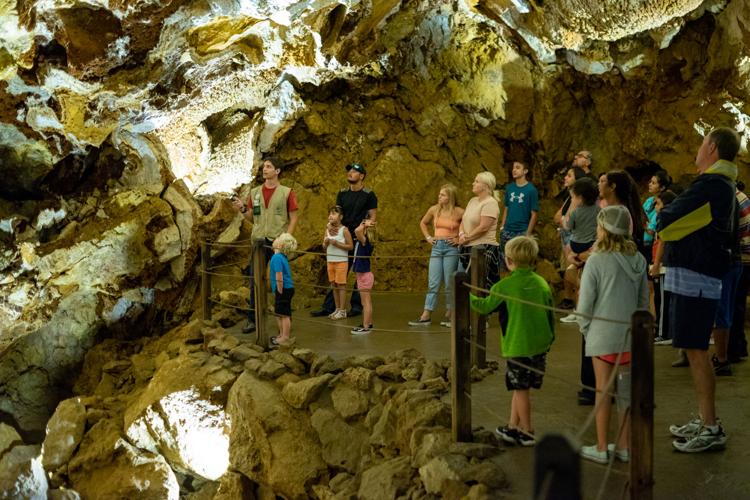 End the afternoon with another gondola ride — now faster and more frequent — to Glenwood Caverns Adventure Park. If you've never explored a cool cave on a hot summer day, this is the place to do it. Glenwood Caverns offers walking and wild tours of its various caverns and Historic Fairy Caves, and amusement park attractions include the Haunted Mine Drop, Alpine Coaster, Giant Canyon Swing, Glenwood Canyon Flyer, Cliffhanger Roller Coaster and Wild West Express family coaster.
7:30 p.m. 
Eat dinner al fresco in Aspen
Turn around and head back upvalley where you can end the day in arguably the best mountain town dining scene in all the world. My suggestion is to sit outdoors on Cooper Avenue or Hyman Avenue malls, where you can listen to the sounds of Aspen Music Festival and School students play for tips. The kids can jump through the dancing fountain's infinite number of water combinations or run barefoot in Wagner Park beneath stunning views of a green Aspen Mountain as the sun sets. 
9 p.m. 
Sweet treats at Paradise Bakery
With the announcement that Aspen's iconic bakery will close at its current corner spot in 2021, every summer evening feels like the right time for a cone and chippers from Paradise. This sweet institution has been baking and scooping its homemade treats for more than 30 years. After dinner, fill up your waffle cone and sit on a bench as the cool mountain breezes pass you by.
10 p.m. 
Ride the Ultimate Taxi

 
If you've got the energy for one last adventure, hop into the Aspen's Ultimate Taxi. To be clear, this is a family-friendly, interactive show — not exactly a taxi ride. The iconic 1978 Checker Cab is filled with strobe lights, smoke machines, and a variety of music instruments that the driver "performs" as he drives through Aspen and "into another dimension!"