An immersive installation is the final chapter of a summer celebrating 50 years of art.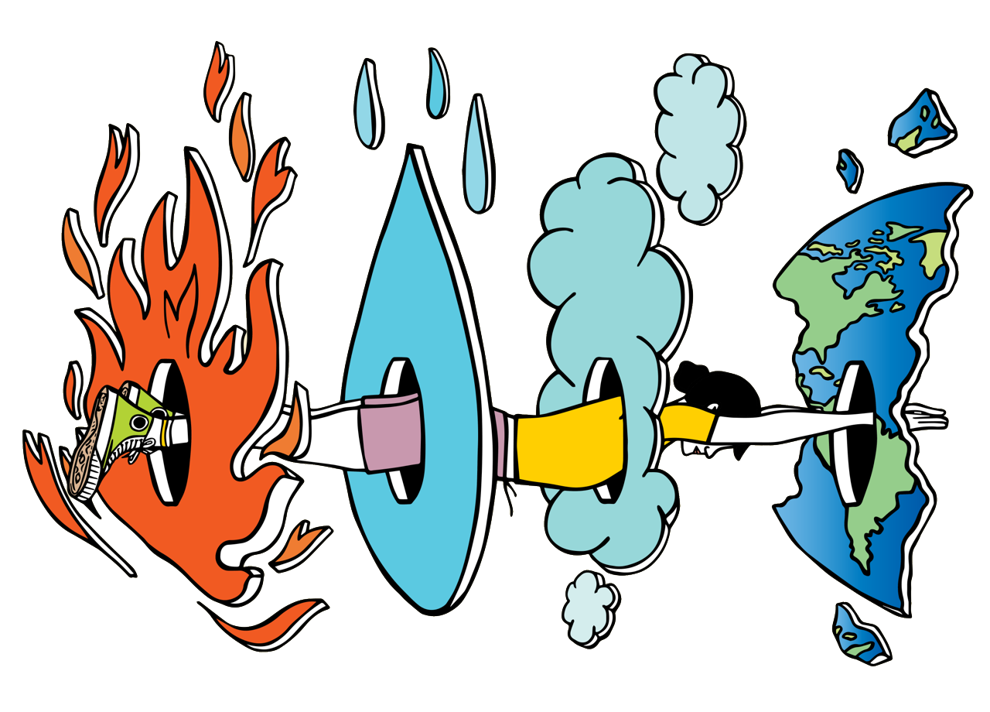 Think Meow Wolf meets Burning Man.
That's how Carbondale Arts Executive Director Amy Kimberly describes what she has up her sleeve for the cherry-on-top of an extensive, summerlong 50th birthday party for the organization that put the Midvalley on the map for doing public art right. Kimberly partnered with Aspen aerialist Ariana "Air" Gradow to launch the Convergent Circus, an immersive installation taking place September 22-25 in Carbondale. True to its name, the experience is intended to create a meeting point for human connectivity after more than a year apart during the pandemic. "You go through fire, water, air and earth," says Kimberly of the installation, emphasizing the universality of interacting with the four elements.
Serendipitously, the planned kickoff is on the Fall Equinox, and she and Gradow hope the Convergent Circus harvests as much healing as it does entertainment. "Fire will [reference] the issues that have been confronting us, like racism and global warming," says Kimberly. Once met head-on with some of the most heated (pun intended) topics plaguing society, there will be an immediate opportunity to rinse and face the world anew. "Then you'll go to water, which will be a lot of healing—a lot of shadow puppetry, gong baths. The next thing will be air, and that will be aerial silks and big puppets and installations. Then you'll end at earth, which will be Native American: drumming, dancing, that kind of thing," she says. "We feel like a lot of people could use the intensity of this last year and find ways to reflect and feel in artistic ways."
The Convergent Circus is, of course, a celebration at its core, so participants can also expect a journey that moves through time, beginning at the genesis of Carbondale Arts. "When you come upon the scene, it will [feel like] 1972, which is when we started," says Kimberly. "Then you'll leave, and you can go through a portal [to the elements]."
It so happens local artist Corey Summers—a Carbondale-based woodworker and lighting designer—is a portal specialist of sorts, she says. It's just one more in a long list of local collaborations that have made the Convergent Circus vision a reality. While it's too soon to tell if the installation will become an annual harvest offering, Kimberly is sure this one is "going to be a big thing." carbondalearts.com.