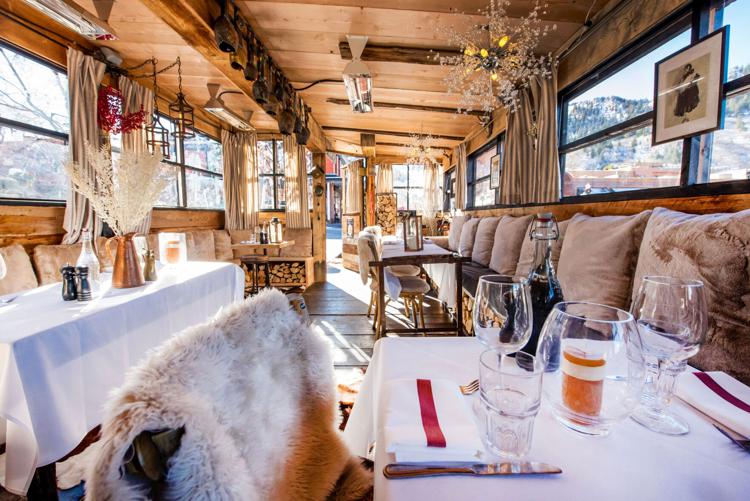 This fall, chef C. Barclay Dodge envisioned Bosq's winterized patio overlooking the Mill Street pedestrian mall: a glass-enclosed, modern structure built around a tall tree, its upper branches poking above a skylight in the lattice ceiling. Here, according to plans drawn by local design firm Rowland+Broughton, guests would enjoy a safe, socially distanced dining experience, shielded from snow and cold yet converging with nature. Bosq, manifested.
"We scrapped that whole idea five days ago," Dodge told me one week before Thanksgiving. The elevated cost of running utility lines outside, it turned out, did not match the potential benefit of seating additional diners in compliance with ever-tightening coronavirus regulations. (At 600-square-feet indoors, Bosq can accommodate just 12 people under Colorado's 25-percent capacity rule for restaurants, which was set November 19.)
The rollercoaster ride for restaurateurs has been extra wild in 2020. Government restrictions seem to change weekly, and losing seats is a constant threat. For owners like Dodge, staying positive and focusing on what they can control—creating workable solutions tailored to smaller spaces; launching takeout—may be key to survival during this strange season. "We did really well this summer, and that's a big part of the 'trick,'" says Dodge, echoing the majority of his peers who enjoyed a lucrative, patio-packed summer. "We have some reserves to weather this storm—however it goes down."
This winter, Dodge is offering three-, four-, and five-course tasting menus (or a "blowout seven-course" option), allowing diners to choose items from a pageful of farm-inspired fare.
A separate menu of dishes that transport easily—including Bosq's signature Peking duck and a bucket of gourmet fried chicken with handcrafted sauces—will be available to-go. And, though it won't be ensconced in glass, the Bosq patio will be upgraded with fire pits, heaters and lounge furniture to welcome an après-ski cocktail crowd.
Two blocks away on the corner of Hopkins Avenue, French Alpine Bistro-Crêperie du Village owner Karin Derly is banking on the success of a newly built "elegant alpine chalet (with) Aspen Mountain views," similar to one erected atop parking spaces on Mill Street this spring. She commissioned a carpenter to modify the outdoor venue substantially per city requirements, adding operable windows for ventilation, a "snow-compatible" roof, and ceiling-mounted electric heaters alongside charming chandeliers. Sheepskin blankets on 49 new seats (not all of which will be in use as long as capacity limitations remain) provide more warmth, augmenting the Crêperie's romantic ambiance outdoors for lunch and (fingers crossed) dinner. "We had to tear the whole thing down and move it two feet away from the crosswalk and two feet in from the street (for) safety and snow removal," says Derly. "We won't know if we get to keep it for more than one season, but I'm confident that it is worth the investment."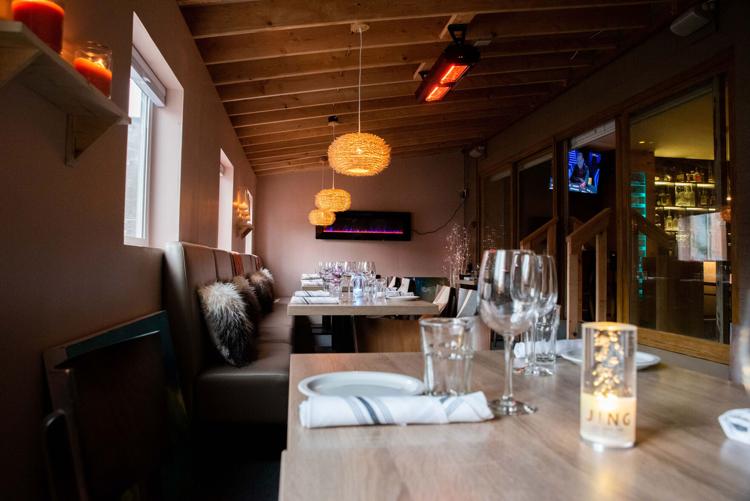 Around the corner at Jing on Main Street, chef-owner Frank Lu imagines a wall of gold in his new addition, which extends the restaurant's perimeter by at least six feet. In November, two six-tops with place settings are positioned on the unfinished wood floor. Outfitted with windows, heaters and its own outdoor entrance, the room is connected indoors by a sliding-glass door and visible from the main entrance. Ever the optimist with an eye for flash, Lu sees a mosaic of gold-rimmed candle votives lighting up the back wall; the sidewalk wall will dazzle with gold LED stripes.
Though takeout orders here (and at fast-casual Bok Choy, which Lu also owns) are booming, Lu's artistic cuisine doesn't always translate off-premises. "I still want the dining," says Lu, in the kitchen daily to dream up Aspen-only specials, such as a Chinese-style foie gras dumpling paired with Japanese seared foie gras "sashimi" topped with uni and caviar. "People enjoy good cooking, good quality, beautiful presentation and service. We want to take care of customers—and also take care of my employees."
To make ends meet, Piñons Restaurant owner Rob Mobilian is offering a three-course, prix-fixe menu for $150—similar to others, he believes, on Restaurant Row. "That's what it costs to get in the door," he says. In the first week of December, Mobilian ordered two 12-by-12-foot metal-and-Plexiglas enclosed gazebos, to possibly install on Piñon's outdoor deck. "I'm only doing this one season at a time," says Mobilian, who built—and then broke down—Piñon's street-side patio, which served his most profitable July in 32 years. "This is all up in the air. I'm waiting to see what happens [with state and city orders] before I set them up. There's a good chance it's all gonna be moot soon."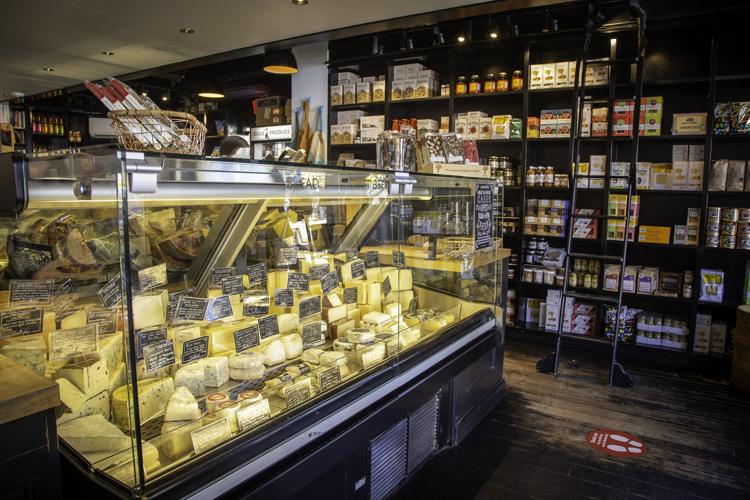 Meanwhile, in October, Wendy Mitchell announced the end of dine-in service at Meat & Cheese. Instead, she launched three unique endeavors with executive chef Bryan Garneau: enhanced takeout-only menus for lunch and dinner; a commissary kitchen in the Aspen Airport Business Center, hawking family-style meal kits for pickup; and a nightly three-course, prix-fixe tasting menu ($85) with cocktail and wine pairings at Hooch. "We wanted to use those Hooch vibes—downstairs, low lighting, wintry—and turn that into a menu," says Garneau of the pop-up restaurant. "French food stuck out—bigger, bolder, more fine dining but still super approachable and fun."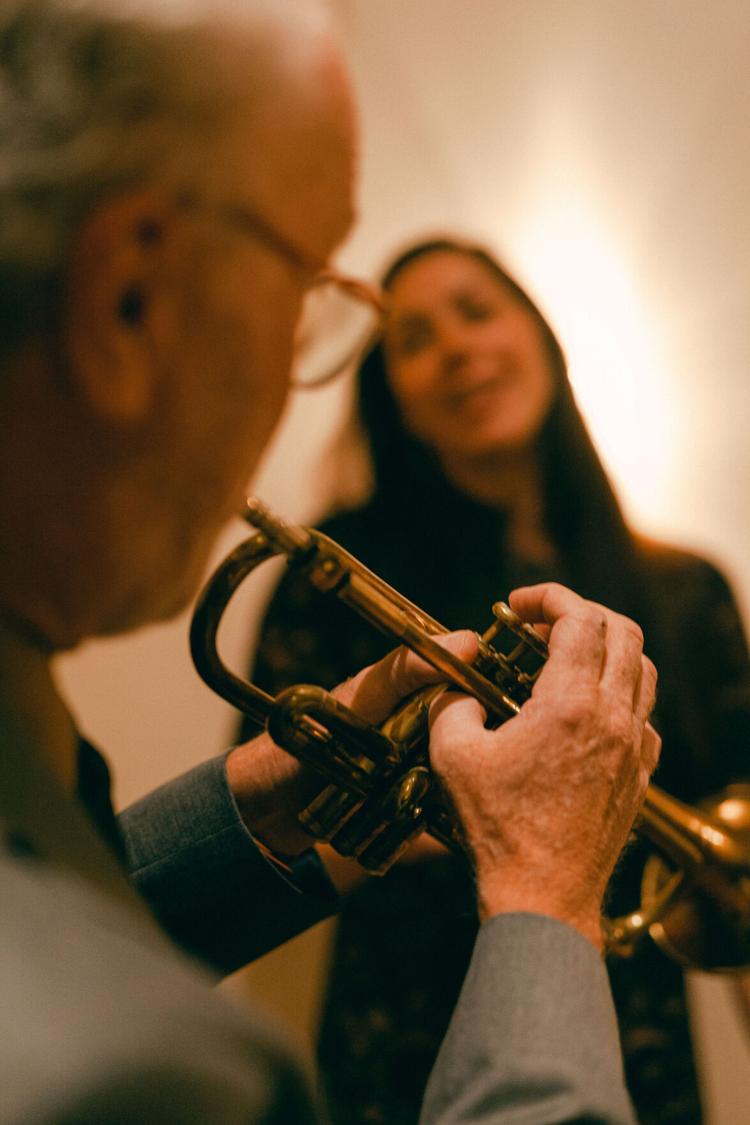 At Local Coffee House on East Cooper Avenue, owner Candice Carpenter Olson tore down walls—literally—to unite the café and boutique with Here House, a chic, members-only workspace and meeting area. On this combined, 2,000-square-foot floor plan, Olson and partners have introduced Firefly, an intimate nighttime supper club. A stage on the back wall of Here House hosts musicians Friday through Sunday. "The inspiration was bringing back live music in a Covid-safe way while [showcasing] chef Jeremy Caplan, who is turning our coffee shop into a great restaurant," says Olson. Having revamped Local's daytime menu this past summer, chef Caplan hopes to maintain that energy via tasting menus of thoughtfully prepared plates at Firefly.
Firefly music director Chris Harrison calls "reuniting with friends" over dinner and a show a community service worth striving toward. "People are starving for live entertainment," he says. "So much has had to go virtual that it is going to amplify the desire—and the need—for real, human connection."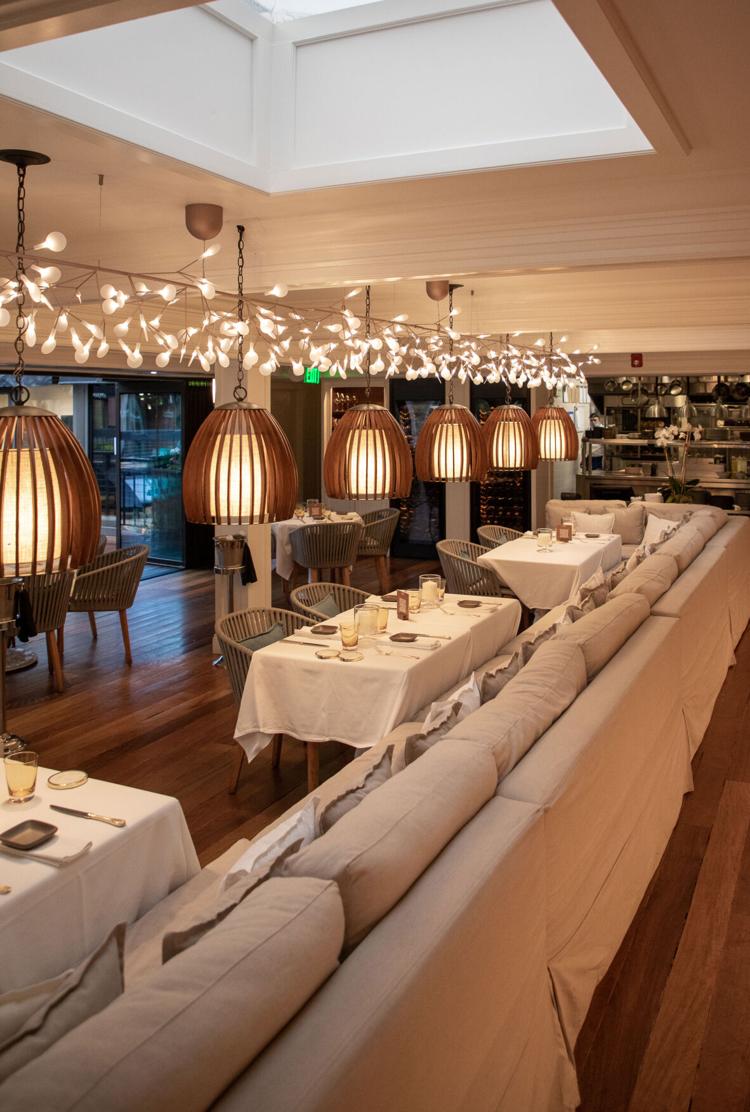 Whether or not that will happen on-site remains a question mark. While the hospitality industry braces itself against persistent uncertainty, one thing is for sure: You'll be hard-pressed to find a favorite restaurant that doesn't offer takeout this winter. "And catering," says Juan Carlos Perez Febres, owner of hot-spot Betula Aspen. "Bringing the Betula experience home [with] chefs, waiters and bartenders will be something new [for our customers]."
THIS JUST IN: It was recently announced the 38th annual Food & Wine Classic in Aspen is getting a makeover in terms of a new date: The 2021 event will take place September 10-12, as opposed to the usual June weekend when the tents, wineries and revelry take over Wagner Park. The later date is to allow time for careful planning and preparation to ensure the safety for all involved. Tickets go on sale in April. We think the Food & Wine varietal pairs perfectly with fall.
THE ASPEN COOKBOOK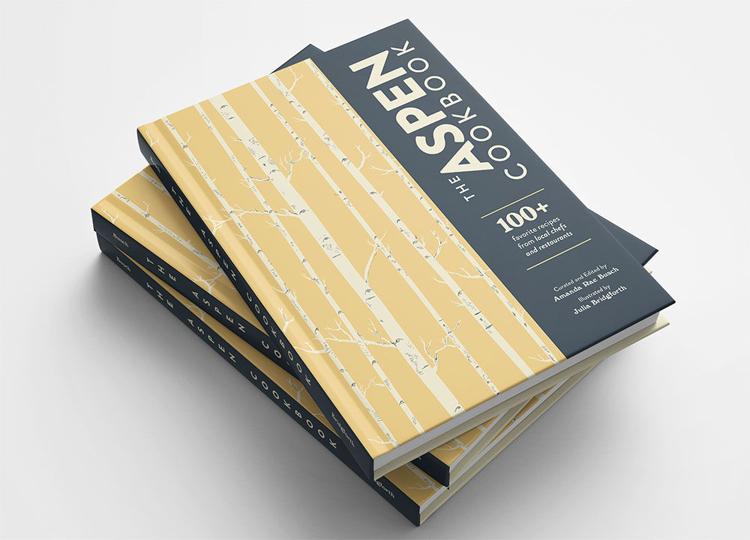 When the pandemic shuttered town this spring, a group of creatives and young real estate professionals joined forces to figure out how to support local restaurants. The delicious result was The Aspen Cookbook—a beautiful compilation of more than 100 favorite recipes from local chefs with proceeds benefiting a restaurant-relief grant fund. $45, aspencookbook.com.