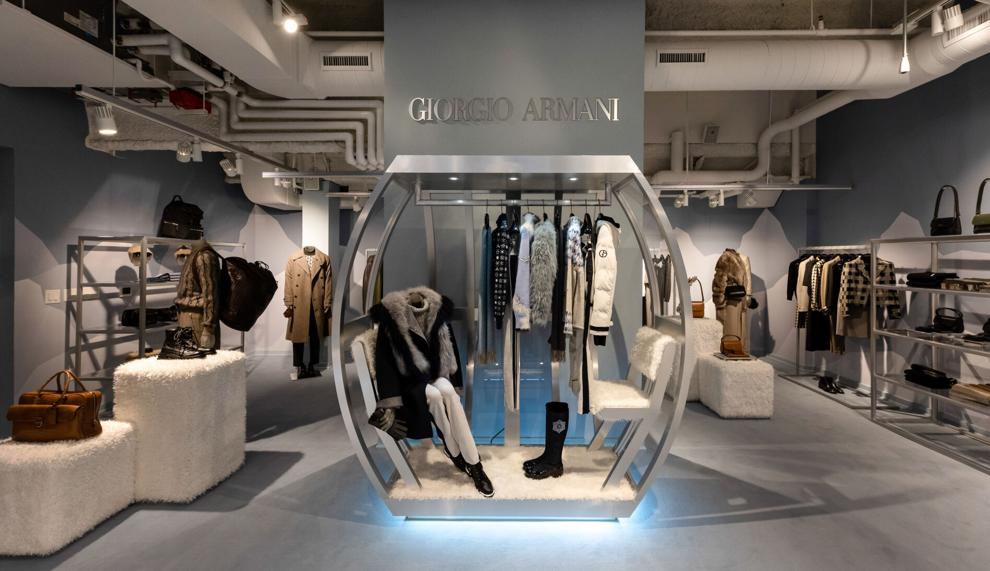 Some say the pandemic has forever altered the retail landscape, but in the financial bubble that is Aspen, new boutiques are popping up as quickly as urbanites land-grabbed real estate this summer. Shoppers can find at least a dozen fresh storefronts in the Downtown core this winter. Here, five new shops we're excited about, four of which found homes on East Hyman Avenue.
ARMANI
521 E. Hyman Ave.
Giorgio Armani's first location in Aspen—a two-story, 3,350-square-foot pop-up open through March—features the brand's Neve collection, which includes sweaters, knit hats, gloves, and scarves, specially designed for the high-altitude lifestyle and exclusive to Aspen (as are two new styles of Armani's La Prima handbag in shearling). The available men's line includes mohair-wool and cashmere knitwear perfect for après-ski (whatever that looks like this season). Women will find slim-fit trousers and knitwear in a clean palette of black, dark blue and white, embellished with stone appliqués, embroidery and rhinestone stars. The brand's ski suits—one-piece and separates—for men and women seek equilibrium between fashion and function. Armani's sophisticated outerwear, too, makes its Aspen debut: Velour jackets mix ripstop nylon and soft shell, hiding technical layers like TEXTUM7 (a lightweight, heat-conducting fabric) and VIGOR7 (a high-performance, breathable fabric designed for high-aerobic activity). Here's the real question: Will Ajax uphillers be donning Armani this season?
GOLDEN GOOSE
413 E. Hyman Ave.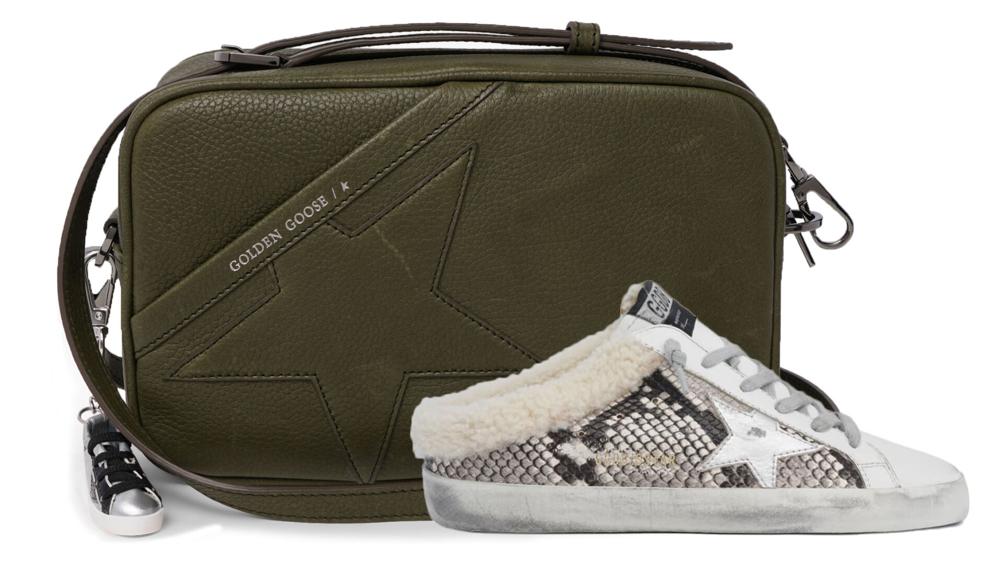 Aspenites can shop for Golden Goose's iconic Super-Star and Stardan sneakers from the Italian brand's new 1,100-square-foot, neon-yellow-hued store on the Aspen walking mall. Golden Goose Aspen will carry the full menswear, womenswear and kids' collections, as well as pieces from the LTD limited-edition range, available exclusively at the brand's flagship stores. Within the LTD collection, you'll find the newly launched Dad-Star sneaker, a perfectly distressed, silver-hued riff off the chunky "dad shoe" trend. Inspired by vintage camera bags, Golden Goose's new, handmade Star Bag line of feminine and practical purses appeals to the discerning Aspen shopper.
NICK FOUQUET
525 E. Hyman Ave.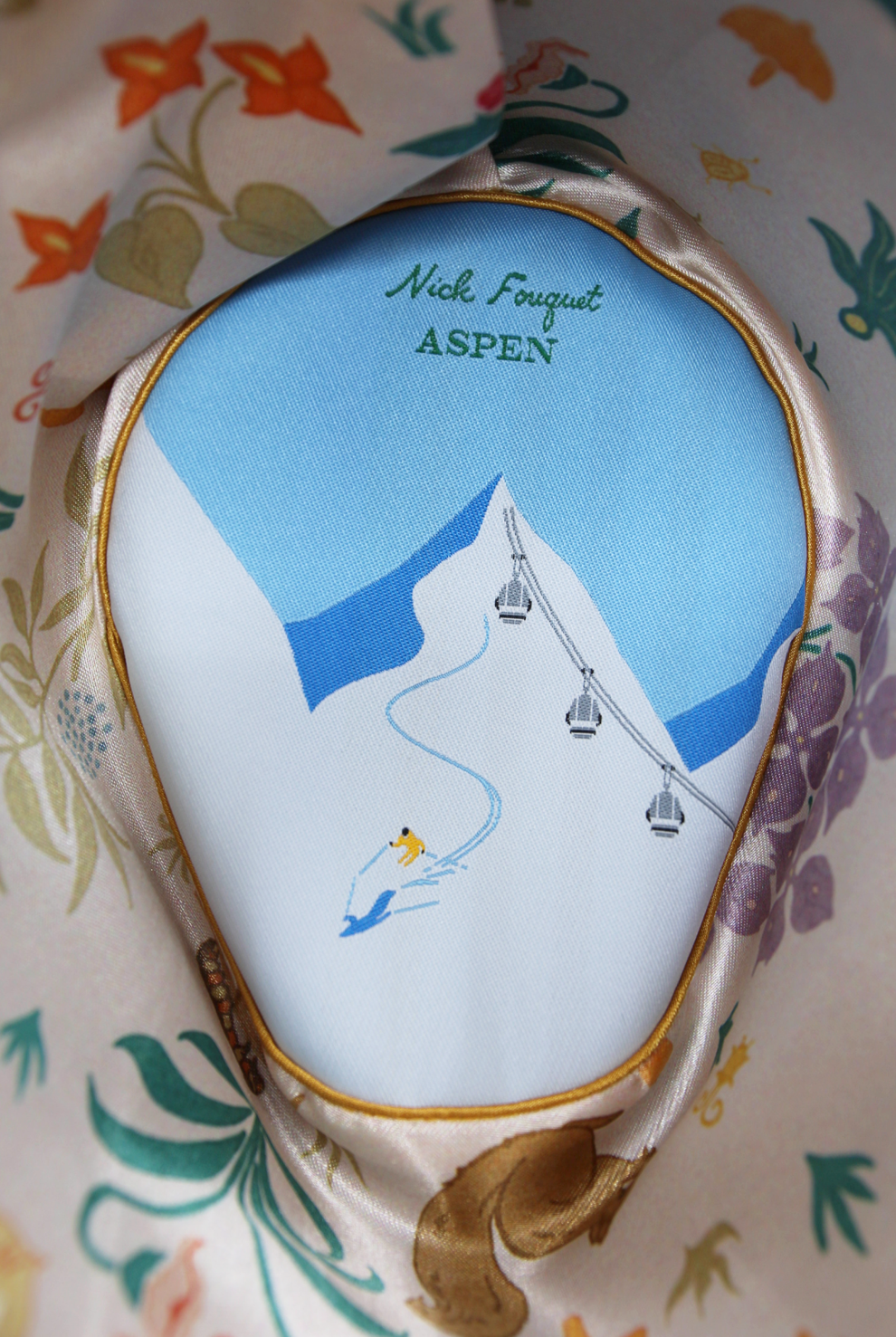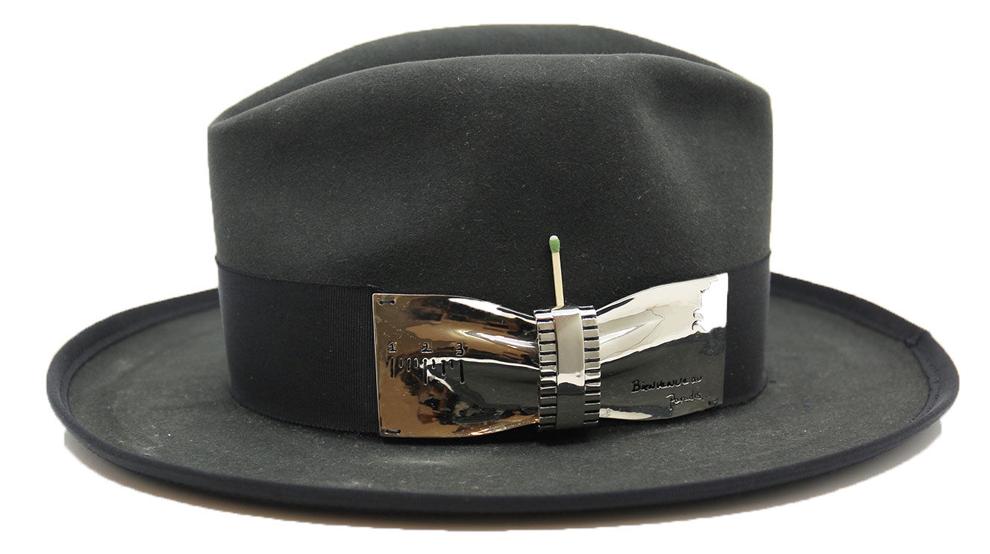 French-American Nick Fouquet's modern take on classic hat silhouettes is grounded in superior quality, whimsical California style and bespoke European detail. Before settling in Venice, California, Fouquet lived in Aspen, developing an appreciation for the town's history and finding inspiration in the modern Western lifestyle. Having shown his collections for years at Performance Ski, Fouquet now makes a permanent footprint in a town close to his heart. Every piece in the store—which features custom hat wall mounts from Casey Johnson studio and California furniture from Stahl + Band—is unique to Aspen, including the Ski Bum hat, which creatively blends Aspen's low- and high-brow ski culture. To wit, Fouquet takes sterling-silver hat bands and adorns them with Lone Mountain turquoise, rare fabrics and playful, ski-inspired pins. Inside, a signature, silk hat liner features a custom Aspen Mountain-inspired pattern. Don't miss the special footwear collaboration with a heritage Western bootmaker.
PERCH
535 E. Hyman Ave.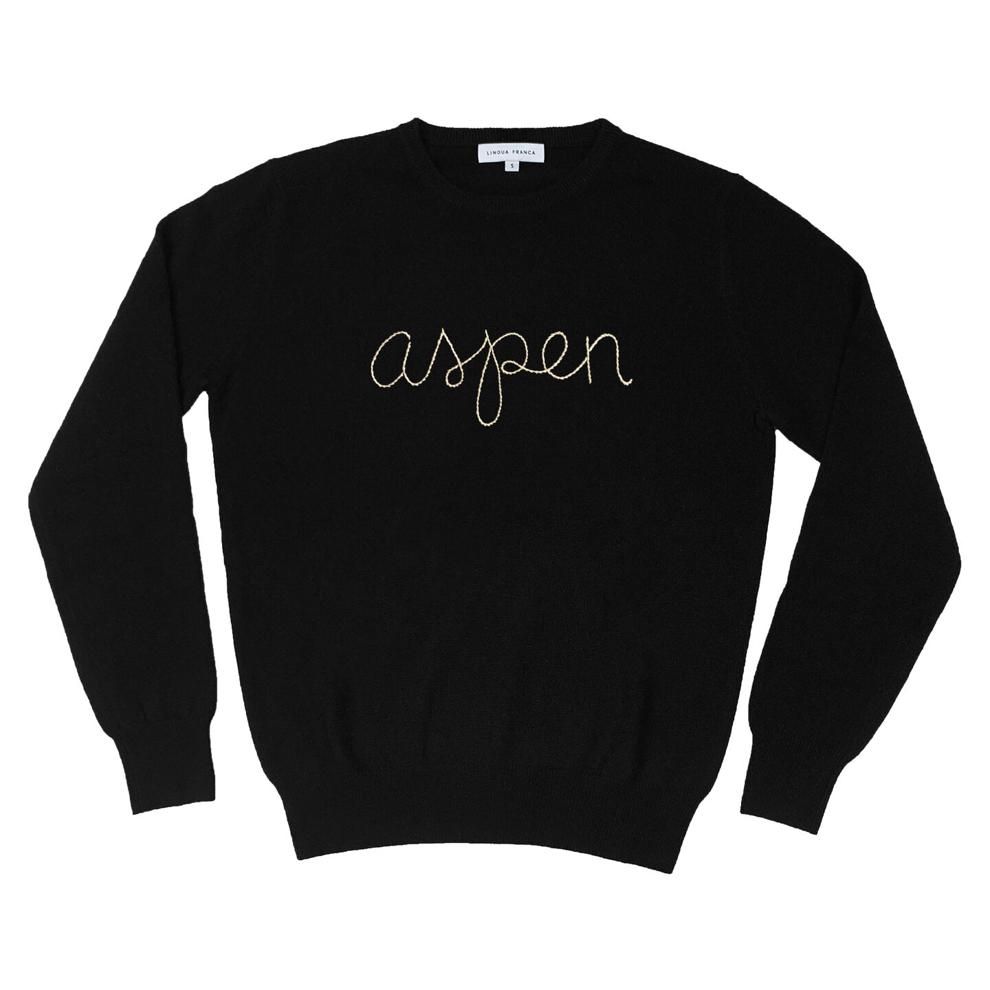 Known for a unique edit of contemporary brands and undiscovered designers at a variety of price points, Perch gained loyal fans in Vail and Denver and plans to win over Aspen shoppers with its new East Hyman location. With an in-store DJ during Saturday après-ski hours (pending Covid protocol), the odds are in Perch's favor. The Aspen store carries exclusive brands and items, like an embroidered cashmere sweater from Lingua Franca, as well as an art collaboration with LA photographer Bo Bridges. "I lived in Aspen right after college for a ski season, and it made a permanent impression on me," says Perch owner and buyer Laurie O'Connell, who went on to spend a decade working in fashion in New York City before moving to Vail. "I think we know the woman who deliberately comes to the mountains for its unique experiences, and we specifically buy for her."
WYLD BLUE
210 S. Galena Ave.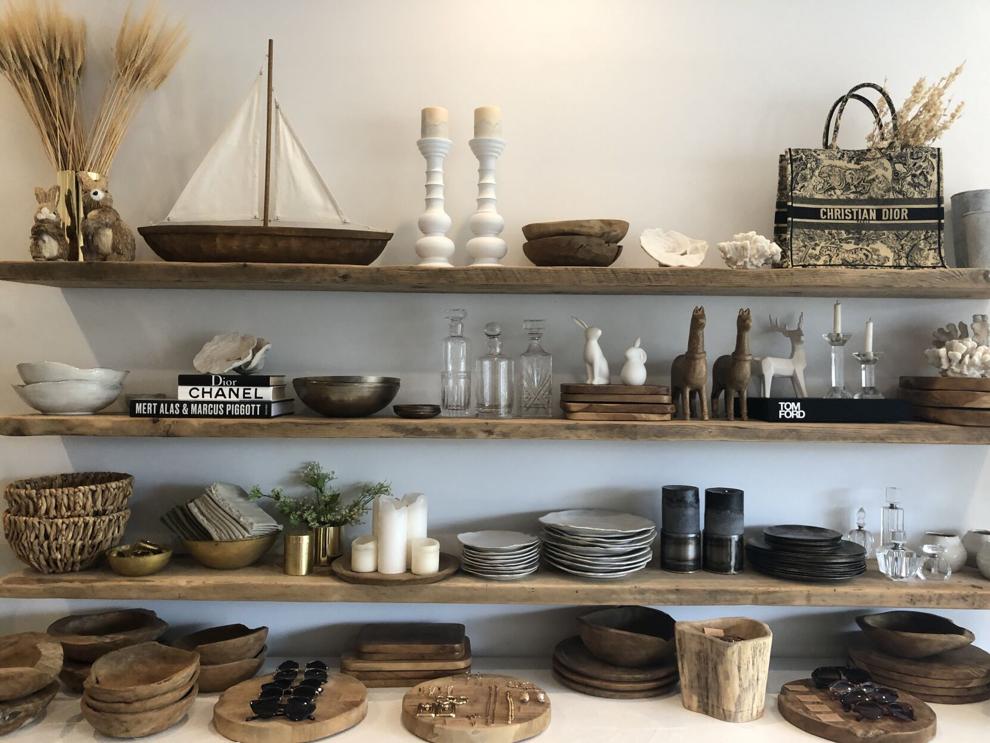 Montauk style maven and creative director at The Surf Lodge, Sasha Benz and her boutique, Wyld Blue—named for her two oldest children—are synonymous with beachy, bohemian chic. Now, Wyld Blue brings its children's clothing, home goods and women's clothing and accessories to Aspen, its second location, which will offer a winterized version of the boutique's beloved neutral tones, natural textures and soft linens. Both outposts offer unique and lesser-known designers from locales like Tulum and Byron Bay, but only Wyld Blue Aspen offers furniture and home pieces from Indonesia and Morocco (think antique doors, large reclaimed consoles, French chopping boards and woven lampshades). "In a time when travelers are not able to journey across the world, we are curating luxurious international treasures in one place," says Benz.
OTHER NOTABLE NEWBIES:
• Ba&sh: 228 S. Mill St.
• Chrome Hearts: 208 S. Mill St.
• Angels & Outlaws: 402 S. Galena St.
• Alicia Adams Alpaca: 601 E. Hyman Ave.
• Kate Maller Jewelry: 525 E. Cooper St.