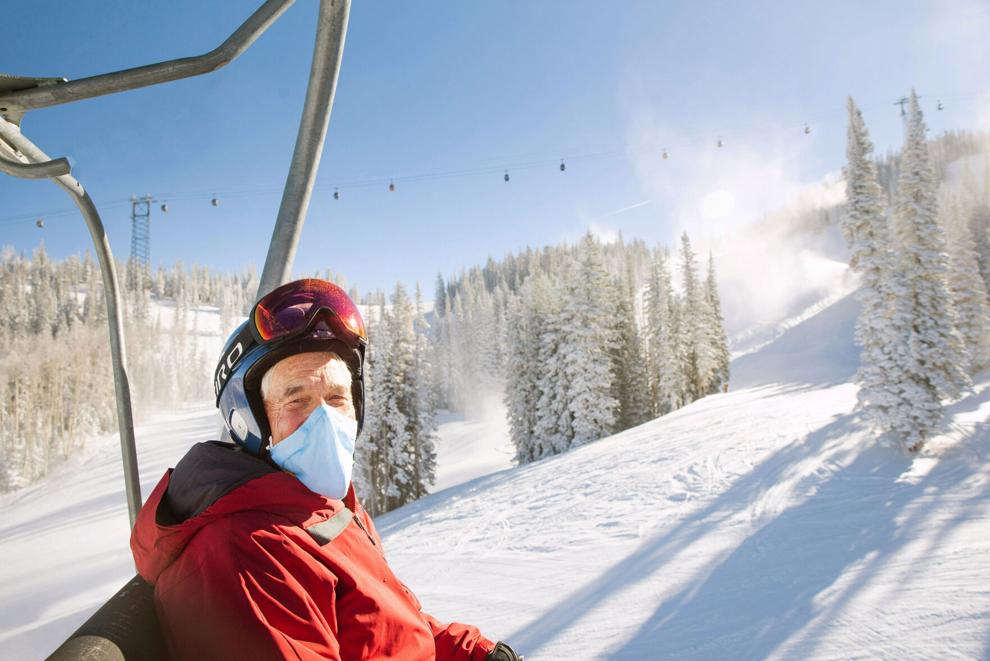 In mid-March, in light of Covid-19's rapidly treacherous spread, Colorado Gov. Jared Polis made the "agonizing" decision to demand all Colorado ski areas shut down at once. Never before had the chief executive of America's most mountainous state been forced to shutter its beloved, emblematic ski industry—which, in a normal year, generates more than $5 billion.
For Mike Kaplan, President and CEO of Aspen Skiing Company, the March stoppage was profoundly troubling. "That original, 'Holy cow!' shocker was the darkest moment of the pandemic for us," says Kaplan.
"We wondered, Will the 2021 season even happen?"
The day Polis made the announcement—March 14 (Pi Day to math nerds)—dawned only 11 days after the state's first Covid-19 patient was hospitalized. Coloradans had half-expected, half-hoped the state's first case to resemble its second: An elderly Douglas County woman who came down with Covid after traveling internationally on a cruise. But no: The first victim was a healthy man in his 30s, a tourist from out of state who likely contracted the virus before hitting the slopes of Vail and Keystone. That Colorado's first case occurred due to ski tourism was devastating. "Here in the mountains," says Kaplan, "we're generally willing to suffer—whether hiking, biking or skinning. But normally, we suffer under the context that relief will come eventually. Last spring, there was no relief in sight. We were stuck in limbo, asking ourselves, How do we come out on the other side?"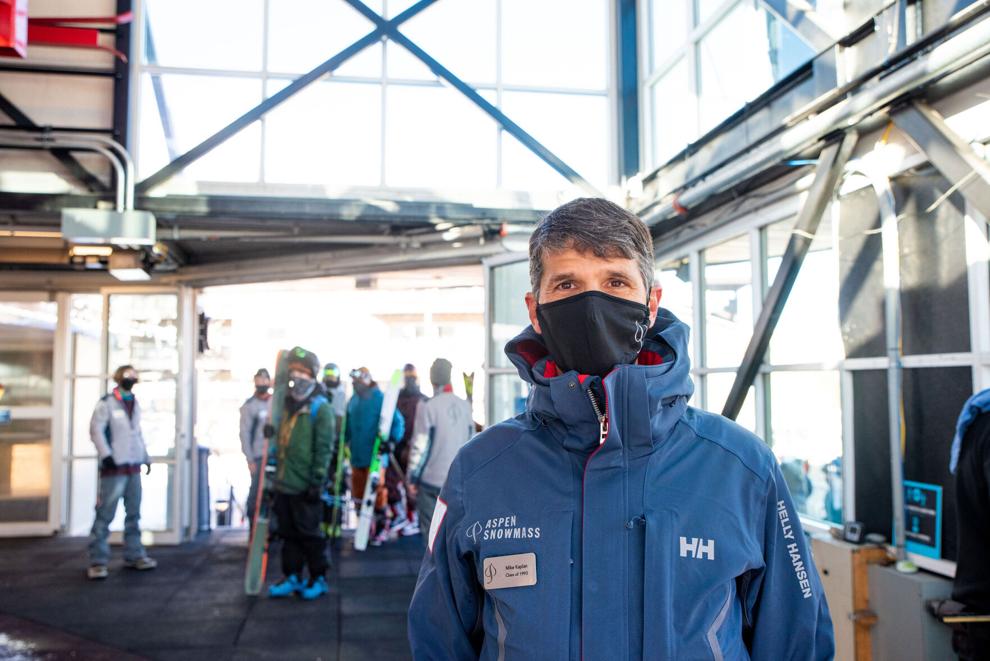 On March 14, the four ski areas of Aspen Snowmass basked beneath partly sunny skies with mild temperatures in the 40s. Fine spring conditions wooed skiers and snowboarders aplenty. Before March 14, Aspen Mountain, Snowmass, Buttermilk and Aspen Highlands together were on pace to match the record skier-day numbers of 2018-19. Then came Polis' edict, resulting in a 20-percent overall plunge in visits for the season.
Aspen Snowmass pushed to remain open as the virus proliferated last winter. The company stressed its ski mountains were closing solely due to Polis' order. Aspen Snowmass VP of Communications Jeff Hanle does not say directly that SkiCo loves its winter-sports enthusiasts more than other companies, yet notes that—long after the bull wheels stopped spinning—it kept grooming its slopes for diehards who wanted to uphill.
"We basically started dealing with Covid in January last year," says Hanle. "We worked hard to keep things open for the full season. If you remember, Polis initially shut down resorts for just one week. We wanted to reopen afterward. But then the lockdown was extended [to late May] and planning for 2020-21 suddenly accelerated."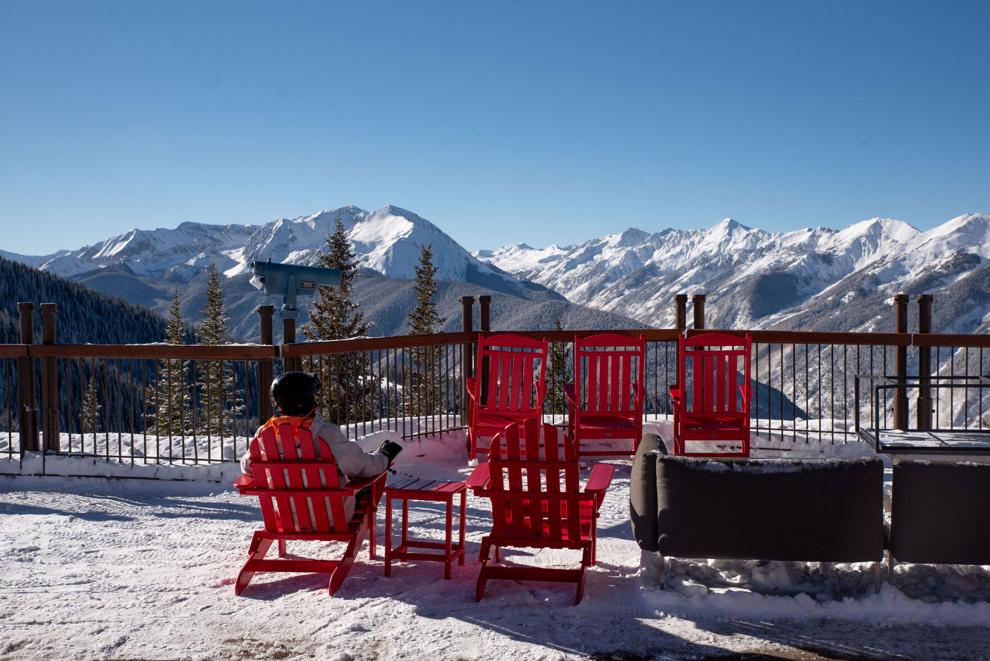 Interestingly, Vail Resorts—Aspen Skiing Co.'s eternal rival—made zero effort to keep its 34 North American ski areas open, voluntarily pulling the plug on last winter even before the governor's demand. "We have two different business models," says Hanle. "Vail Resorts reacted in a way that suited them. We don't have to be as universal in our planning.
What we did works best for Aspen Snowmass."
Instead of following Vail, SkiCo looked to Las Vegas' Wynn Resorts, which claims more Forbes Travel Guide Five-Star Awards than any other independent hotel company. Explains Kaplan, "Wynn developed its Covid programs early, and its operating plans already contained the highest level of detail, with meticulous job descriptions for every last employee. Wynn led the way. Then it released the plans as open-source software and shared them with everyone."
Naturally, protocols for mountain resorts differ from those of Las Vegas casinos; prepping for '21 was hardly a cut-and-paste job. Rather, hundreds of Aspen Snowmass employees came together—via Zoom calls while working from home—to produce this season's intricate, 53-page operating plan (or, as SkiCo insiders call it, the "Covid-19 Playbook")—which Pitkin County and the State of Colorado ultimately approved. "I can't even begin to estimate the workforce hours that went into the plan," says Hanle. "Everyone was involved—whether [it was] our CEO speaking to the governor, or the communications and marketing teams working with Pitkin County and the towns of Aspen and Snowmass, as well as the hospitals. It seemed we went from working in the ski business to working in health care."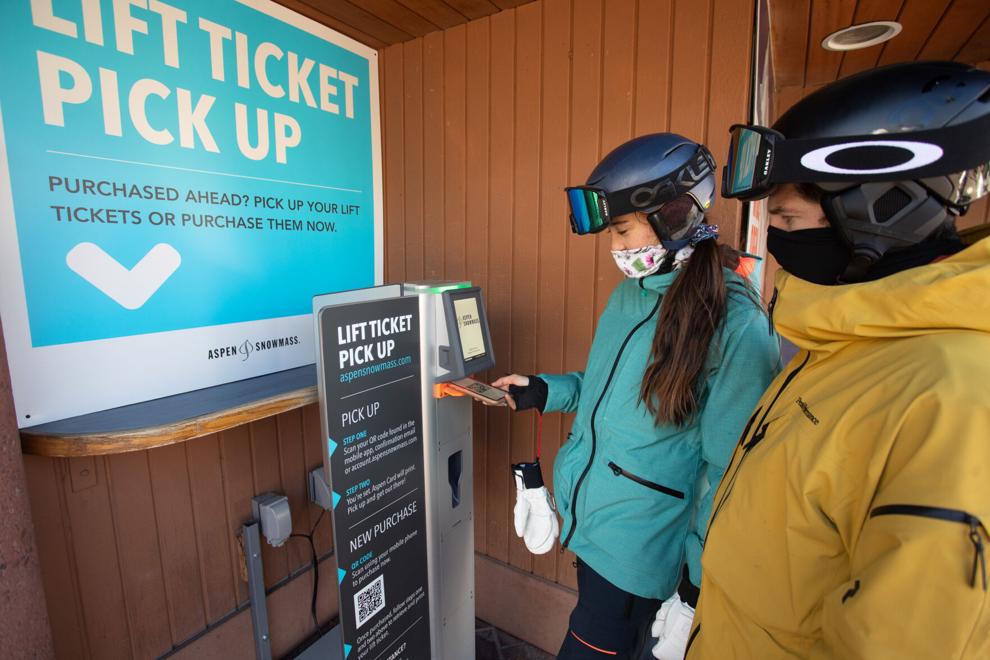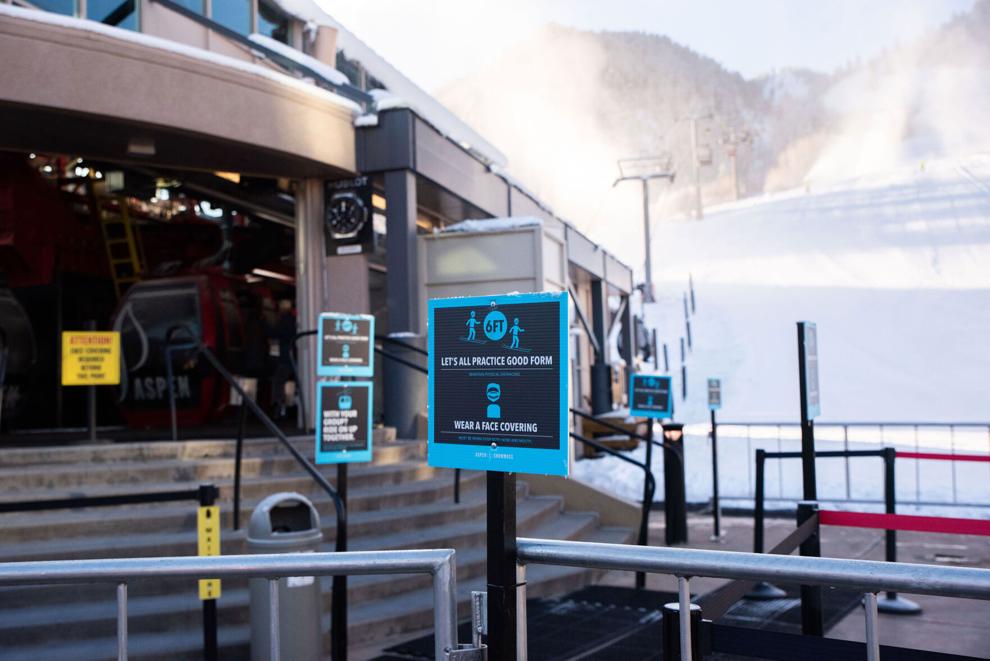 Hanle praises Katie Ertl, Senior VP of Mountain Operations, for working harder than anyone on SkiCo's plan. Says Ertl, "At first I was focused on operations, but soon learned we needed a cohesive plan that covered all departments with the exception of hospitality. My original idea of a five-to-eight-page plan eventually became 53 pages and covered lifts, ski school, mountain dining, rental, retail, parking and more. At that point, the project became large enough I had to engage in some self-talk to stay optimistic!"
Did handling an unprecedented pandemic keep her up at night? "Yes," admits Ertl, pointing out the stress of meeting deadlines to ensure a timely approval. "At first, the deadline was two months away so that seemed enough time, but that window closed quickly and caught up with me at night." She credits Steve Howard, Director of Safety, for being "available and helpful throughout the process, so that eased my stress a bit."
In July, Kaplan advised pass-holders to temper expectations for 2020-21, as SkiCo will demand adherence to new procedures, "some of them annoying." To ensure "annoying" procedures were both necessary and safe, Kaplan invited outside consultants "to come in and punch holes in our plan," and he says, "in the end we came up with something seaworthy."
Travel destinations in 2021 might universally mandate face masks, social distancing and 20 seconds of vigorous handwashing with hot, soapy water. Yet each tourism magnet comes with specific challenges: For instance, Aspen's Silver Queen gondola will be regularly sterilized with an electrostatic disinfectant machine. Uphill conveyors that double as enclosed incubators require as much, while fresh-air chairlifts do not.
At Aspen Snowmass, Kaplan appears most concerned with dining. For one, salad bars shall be banished to the dustbins of history, like fax machines and cathode-ray televisions. "We've hoped to operate indoor dining at on-slope restaurants at 50-percent capacity but are well aware it could be 25 percent or zero. If everything has to go outside, how do you shift?" Customers linger at restaurants far longer than they do at other "choke points," such as rental shops and lift mazes. "Food and beverage is definitely the tip of the spear on all this," says the CEO.
SkiCo made numerous adjustments to food-and-beverage ops throughout the summer—and came out the other side with great optimism. Covid protocols, such as online ordering and window-only service, almost "became routine," says Kaplan. "It was a big benefit of last summer." Adds Ertl, "With the success of summer, we've gained more confidence in the fact we can open safely."
In the past, visitors may have considered transport between SkiCo's four mountains an inconvenience (none are connected by skiable slopes). But 2020 upended that notion—because tweaking established wisdom is just what this decade does. Remember, a pandemic is most troubling when it compels humanity to mix and mingle at bottlenecks and choke points. If fully open, Vail and its 5,289 skiable acres pinch down to five access points, while the 5,524 total acres comprising Snowmass, Aspen, Highlands and Buttermilk channel skiers through 12.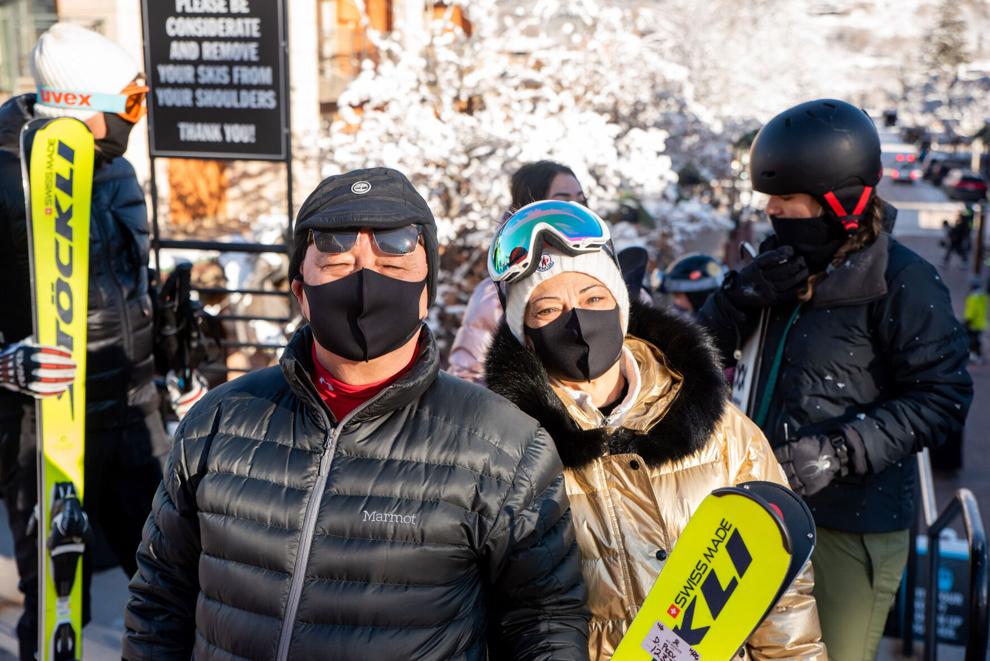 Crowd management will loom large in 2021. Lift passes are, essentially, the main product Aspen Snowmass can control, so it's cleverly pricing day tickets higher on weekends than weekdays, as well as charging more for peak periods such as Christmas/New Year's, Presidents' Day and Spring Break. "Everything's a moving target, because a number of factors—restaurant restrictions, advanced bookings, available terrain—influence carrying capacity," says Hanle. "A lot depends on how much we can spread people out over our four mountains. You'll be able to ski, but everything around you may feel different."
Kaplan believes "uncertainty" should have joined "superspreader" on Oxford English Dictionary's words of the year list for 2020. Seemingly everything about the Coronavirus pandemic is unprecedented, with circumstances changing almost daily. To wit: Aspen Snowmass locals had never before endured a prolonged chairlift freeze. Hanle, a 32-year Valley resident who has worked the last 22 winters at Aspen Snowmass, notes that "only weather has stopped our lifts from spinning in the past. We've had huge wind days that shut down upper mountains, but only for a day or two."
Ski season here lasts a mere four-and-a-half months. Losing any days—much less weeks—truly pains the Aspen skiing community, which tourists and locals alike have nurtured for 70 years. Closing day in April usually reverberates with joie de vivre, an unabashed bacchanalia celebrating Aspenites' favorite sport. In 2020, the ski and snowboard tribe sorely missed spring's sun-drenched glory. Laments Kaplan, "We didn't get to say goodbye last season. This winter, we wondered if we would get a chance to say hello."
They did, actually. Aspen and Snowmass spun their bull wheels Thanksgiving eve (one day earlier than planned) with a slew of new Covid-19 protocols and touchless-ticketing options. "Attempting to guess what will happen and how to handle it remains one of our biggest challenges," says Ertl. "For example, on opening day we were prepared to have employees walking the lines at base areas reminding folks to keep their masks over their nose and mouth.
We did not anticipate needing that at the upper lifts. [Turns out] we did, so we adjusted and now have employees walking the lines on upper lifts to keep everyone towing the line for health and safety."
Opening-day numbers resembled those of normal, pandemic-free years. Decent snow coverage complemented bluebird weather. Good news prevailed. Still, Aspen Snowmass officials unanimously attest their biggest pandemic fear is another in-season shutdown. Whether SkiCo can complete the winter, waiting till April to say goodbye to its skiers and snowboarders, remains to be seen.