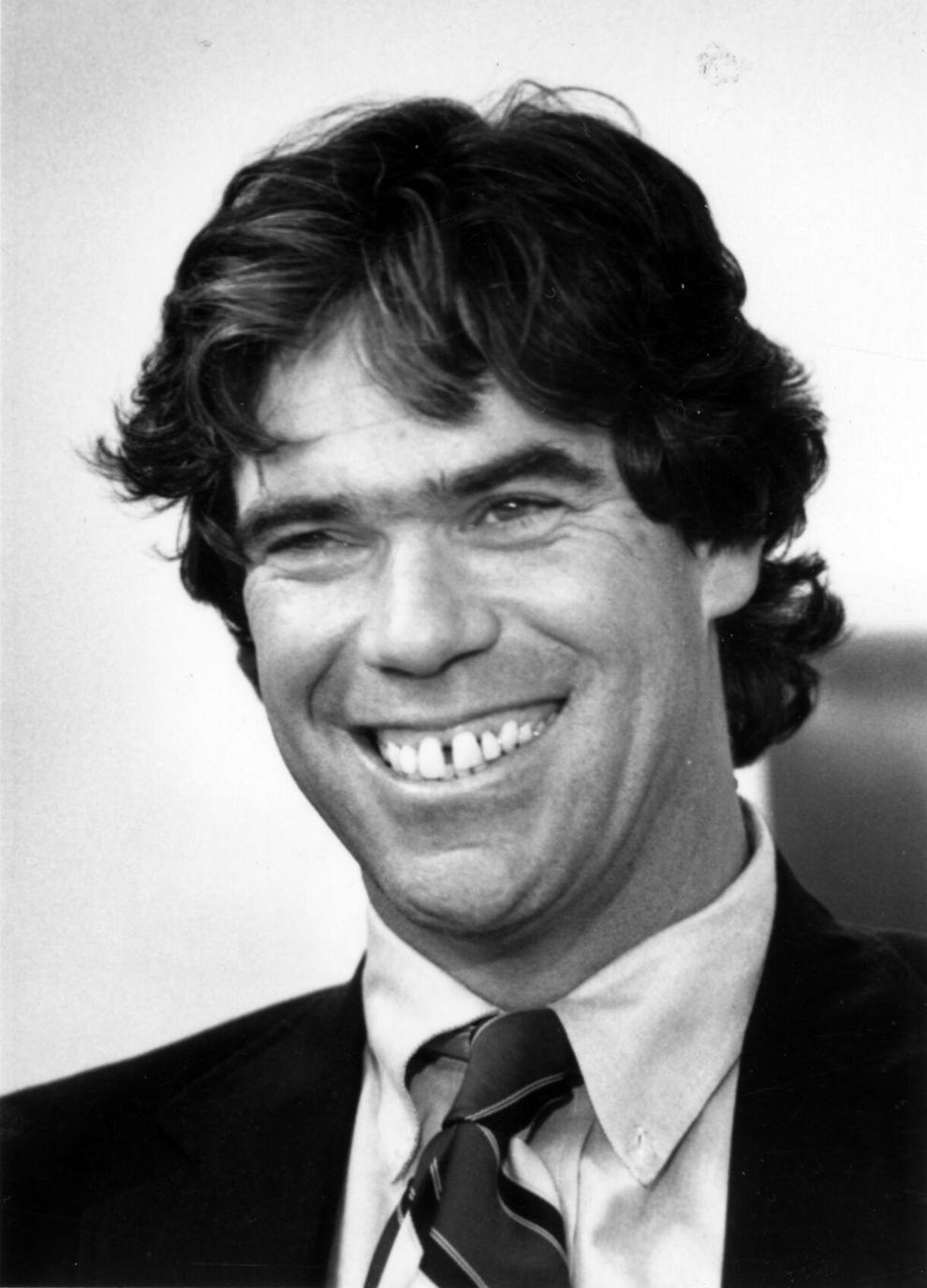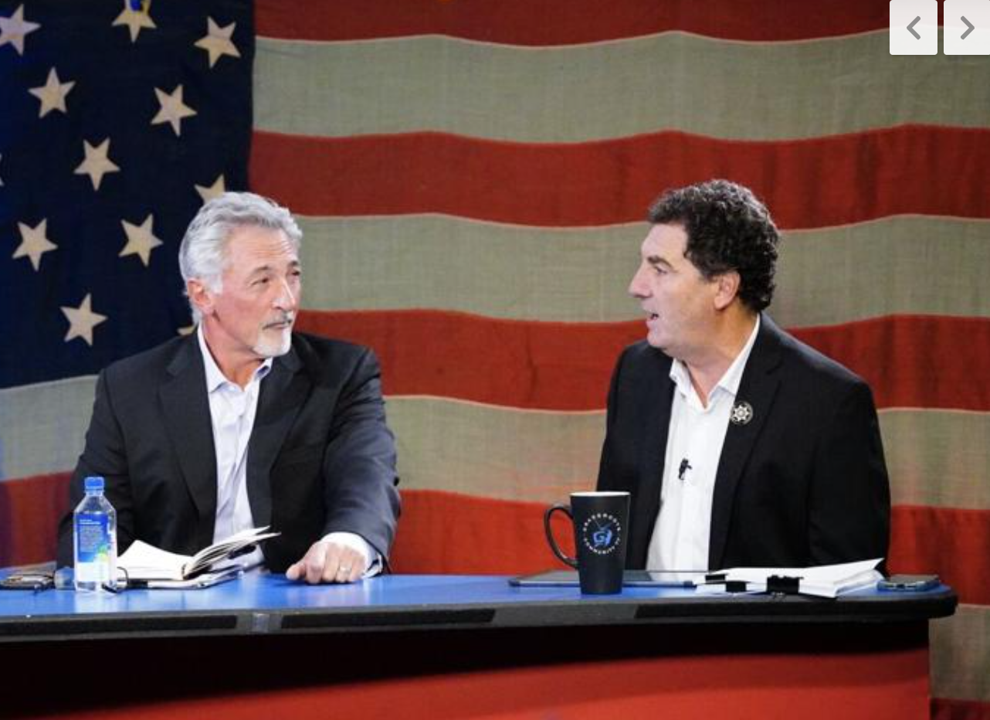 Pitkin County's new sheriff stakes a claim to Aspen's progressive law enforcement tradition.
The late Bob Braudis' name wasn't on the local ballot in November, but may as well have been.
Five months after the peace-promoting lawman's death, at 77, and 12 years after he retired, voters were asked who was best suited to carry on his legacy. They chose political newcomer Michael Buglione over Braudis' anointed successor and undersheriff Joe DiSalvo, who was seeking a fourth term following landslides in 2010 (79%), 2014 (unopposed) and 2018 (79%).
DiSalvo earned just 48% in November following a bruising campaign in which prominent architects and foot soldiers of Braudis' progressive policy agenda publicly rejected DiSalvo and claimed he'd abandoned the Aspen way.
Buglione and his boosters argued that the former deputy, hired by Braudis and who quit after clashing with DiSalvo, would carry on the Braudis legacy better than the man who Braudis himself chose and groomed to do so. Voters agreed.
Elected in 1986, Braudis was the avatar of "Freak Power" in action for 24 years, building on the foundation laid by Sheriff Dick Kienast and on Hunter Thompson's revolutionary 1970 campaign, for which a young Braudis was a volunteer. Braudis advocated for legalizing recreational drugs decades before decriminalization went mainstream, refused to carry a gun, built a humane rehabilitation-focused county jail and battled the feds over undercover operations.
He prided himself on running a cop shop without arrest quotas, bullet-head machismo or the institutional sadism that is endemic in American law enforcement.
"Bob would say, 'Why arrest people if you can let them go?'" his friend D.J. Watkins said at Braudis' August memorial, which drew some 800 people to the Benedict Music Tent and where DiSalvo gave the closing eulogy. When Watkins asked how many in the crowd Braudis had kept out of prison, about a dozen raised their hands.
As the campaign intensified in the late summer, DiSalvo was stung by defections from high-profile former colleagues, deputies and two retired judges. Among them was the retired Pitkin County Judge Erin Fernandez-Ely, who worked with Braudis to make the local courts a tip of the spear for the national movement against mass incarceration through progressive jail programs and extrajudicial remedies for people with addiction and mental health issues.
Fernandez-Ely endorsed Buglione, dubbing him "the new torchbearer we are looking for to reinstate Pitkin County's forward-thinking legacy" and blamed DiSalvo for shifting the sheriff's office toward the kind of militarized law enforcement and jail administration that Pitkin County had long stood against. 
The jail proved to be a campaign flashpoint (along with barbed personal controversy between the former brothers-in-law DiSalvo and Buglione). In 2018, DiSalvo hired Kim Vallario as his jail administrator. She is the wife of ultra-conservative Garfield County Sheriff Lou Vallario, who has settled lawsuits from the ACLU alleging abuse in the facility, where DiSalvo also sent Aspen inmates during renovations. The move was politically disastrous and viewed as an abandonment of Braudis' carceral legacy, though DiSalvo defended it as bridge-building between the neighboring politically divergent communities.
Among Buglione's campaign promises were to create a new detox center, to renovate the current county jail rather than build a new one and to lower the county's already-minuscule incarceration rate.
On Election Day, he won in the closest race for Pitkin County sheriff in 46 years, with about 52% of local votes. The Aspen area hasn't been so divided about the future of its law enforcement since the "Freak Power" revolution of the early 1970s.
So Sheriff Buglione's first leadership test is certain: Can he heal those divisions?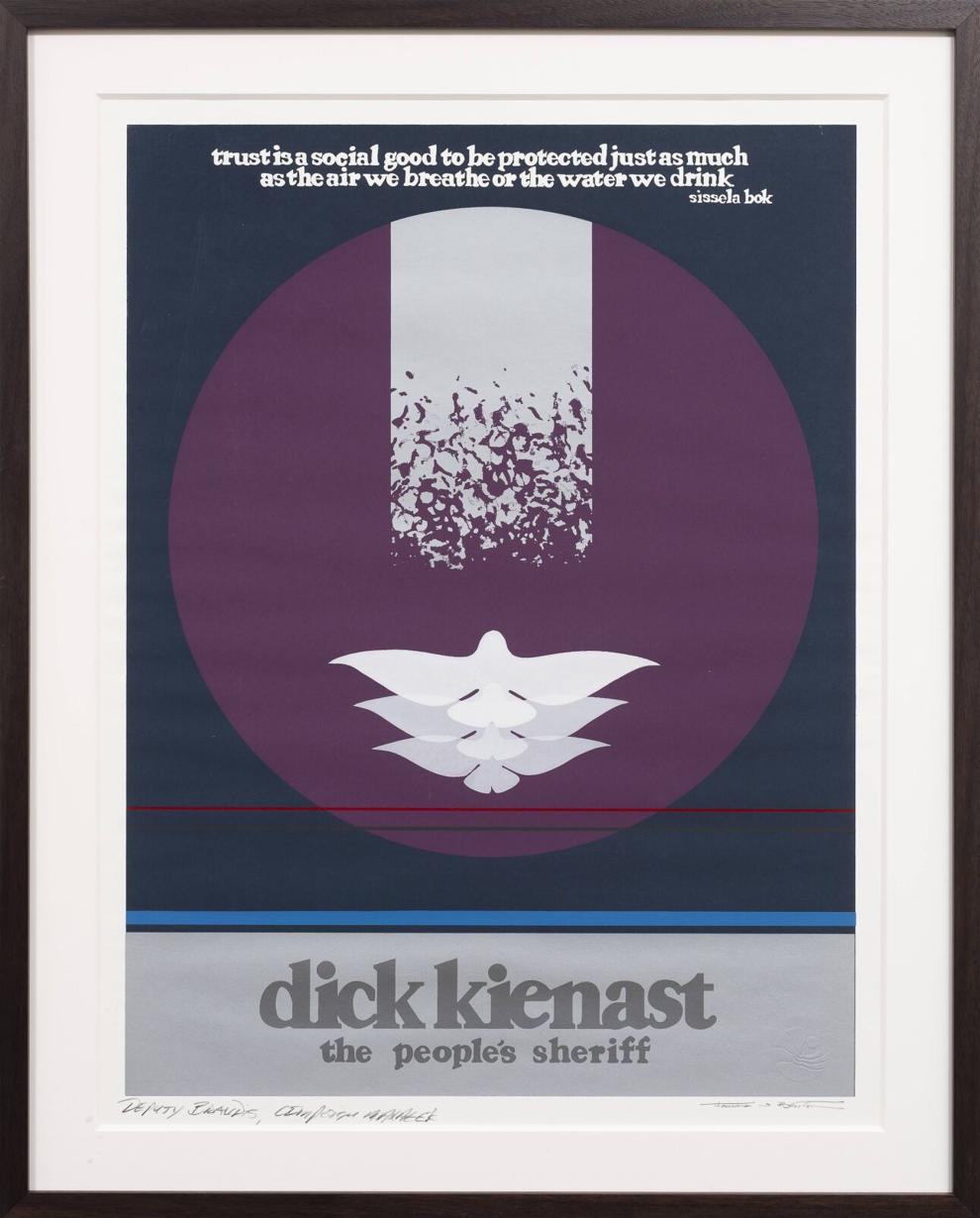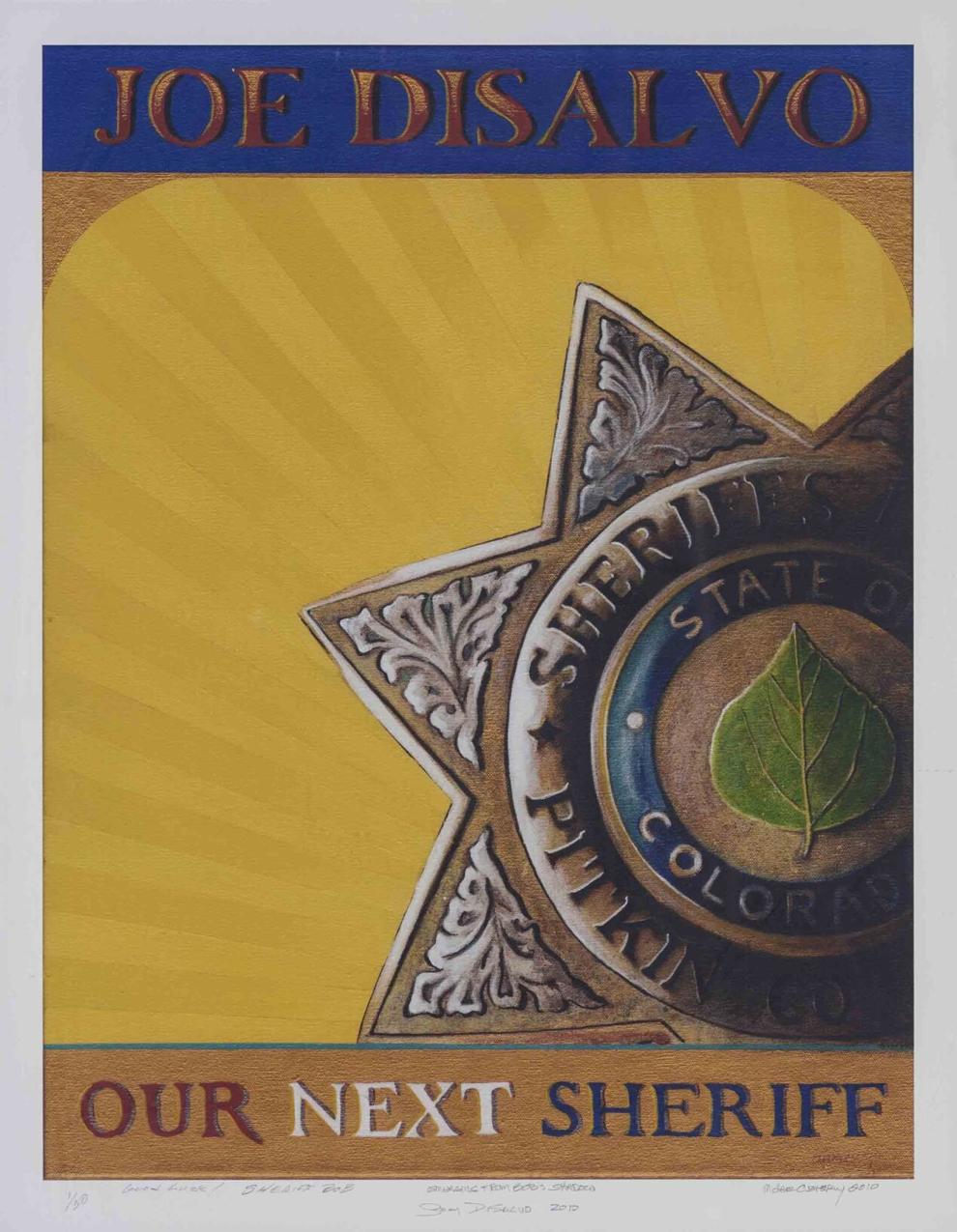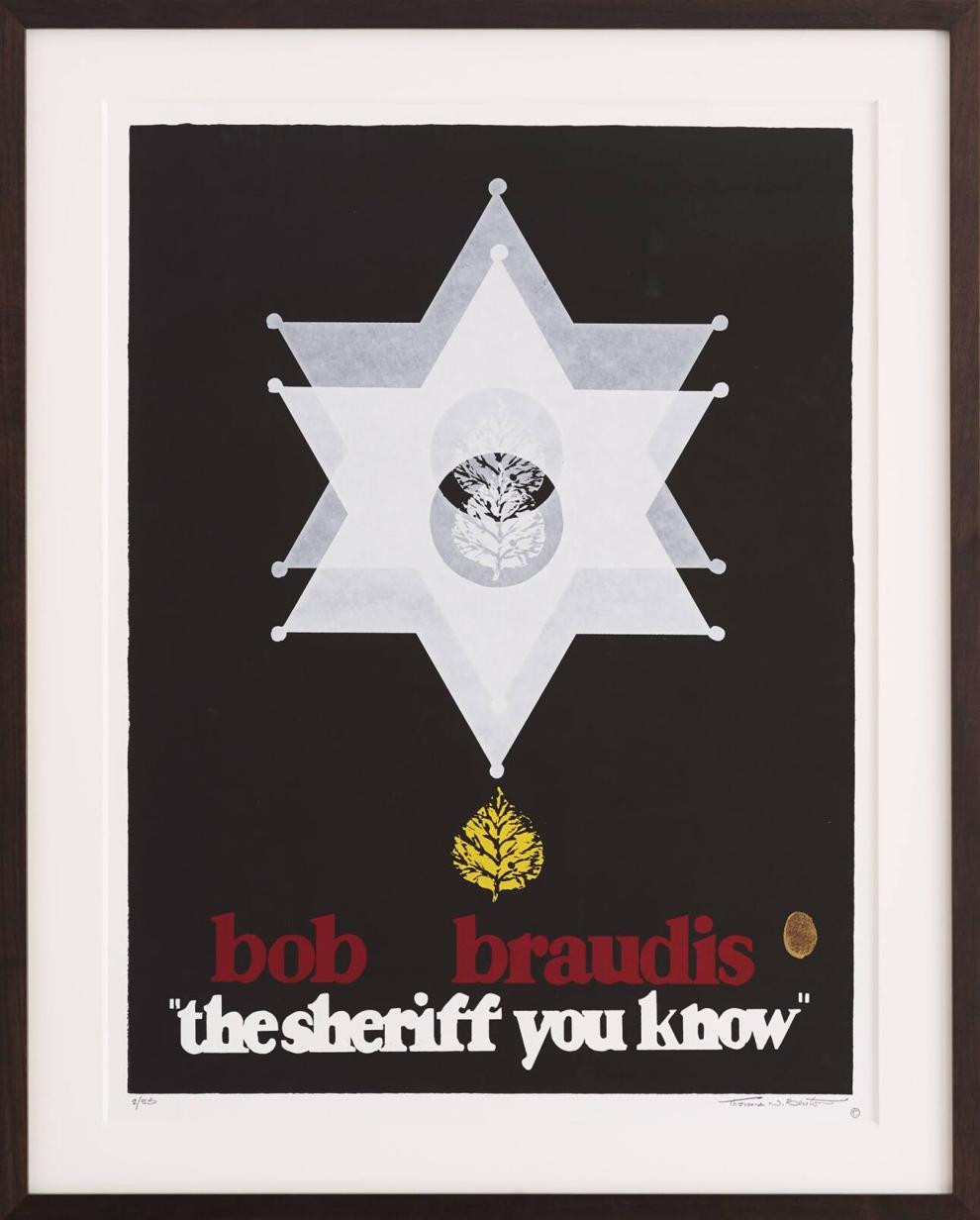 Political Prints
Aspen's recent political history is graphically synonymous with the work of Thomas W. Benton, who created posters for more than 50 campaigns over 40 years, including Dick Kienast, Hunter S. Thompson and Bob Braudis. He passed away in 2007 and former Woody Creeker Michael Cleverly stepped in to screenprint for Disalvo's 2010 run. The bold prints were noticably absent from this most recent election round—marking the end of another era. —CB