What does your ride of choice say about your personality? 
Aspen is widely known as a ski town, but the same steep terrain that provides so much adrenaline-soaked joy in the winter months dishes out plenty of fun in the summer, too. Once the snow melts and skis are stored, locals turn to bicycles to satisfy their cravings for grueling climbs and blistering descents. Much like the colder months, how you get around town in the summer says a lot about you. Aspenites' relationships with their bikes tend to be more intimate than with their automobiles. While town is rife with Range Rovers, it's your two-wheeled whip that matters most. Your saddle selection says a lot about you—read on, and see if you recognize yourself in these local stereotypes.
____________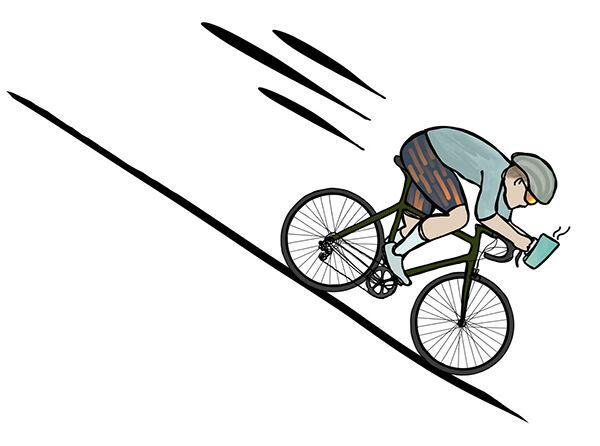 THE ROAD WARRIOR: The road rides accessible out of an Aspenite's back door are straight out of a city dweller's dream. Postcards of Independence Pass and the Maroon Bells adorn cubicle walls around the world, and office-lurkers dream of riding there one day. For the local skinny-tire set, those routes are daily rides, the equivalent of a coffee run. That is, if your coffee runs include thousands of feet of elevation, 60-mph descents, moose encounters and potentially getting dropped by locals named Lance—all on a carbon-fiber crotch rocket handmade in Italy, of course. This is a competitive, spandex-laden bunch who keep a close eye on bike weight, BMI and the results of Aspen Cycling Club's weekly race series. Do you stalk Strava leaderboards rather than Instagram thirst traps? This is your tribe. 
THE DIRT LORD: If you're Lycra averse and enjoy getting dirty, then knobby tires are for you. The first mountain bikes were modified balloon-tire cruisers that early thrill-seekers sporting cut-off jeans sent down mountain trails. Originally called "klunkers'' in Colorado, both mountain-bike and denim technology have come a long way since the early days. Now there are downhill bikes with a cushy seven inches of suspension for white-knuckling Deadline in Sky Mountain Park and performance "jorts" from local purveyor Ripton & Co. for looking fly while sending it. This crew certainly monitors Strava segments as well, but they do it over wings and Gamechangers at Home Team after the ride. 
GONE GRAVEL: If you read the previous two segments and thought, What I'd really like to do is combine the hard parts of road biking and the dirty parts of mountain biking, then look no further than the gravel bike. The sensation sweeping the nation, gravel bikes are essentially road-bike frames outfitted with wider, knobby tires that allow riders to access off-road terrain, from singletrack and fire roads to gravel paths. This opens up a lot of options in the Valley, which is interlaced with well-maintained red-dirt roads that don't see a lot of car traffic—perfect for gravel-bike enthusiasts that love long hauls.
THE MELLOW PEDALER: For those that prefer actually getting coffee, a cruiser bike is the best option. Cruisers—aka "townies"—can really be any kind of bike, from decommissioned race frames and '80s-era Stumpjumpers to a rusted-out Schwinn. The older and more destroyed the better, because it's not about performance, it's about enjoying the ride, man (and, most importantly, being able to leave it unlocked outside the bar). Local craftsman Billy Taylor designs one-of-a-kind vintage bikes that make perfect townies at ReCycle Art Aspen, a standout booth at the Aspen Saturday Market. And if you want to build your own, the Aspen Police Department Bike Auction—which is comprised of town's abandoned bikes—is the place to score the ultimate fixer-upper. You'll want to add a cup holder for Tuesday Cruiseday, a raucous midweek ride with a couple-hundred friends that will elevate your heart rate and your blood-alcohol level.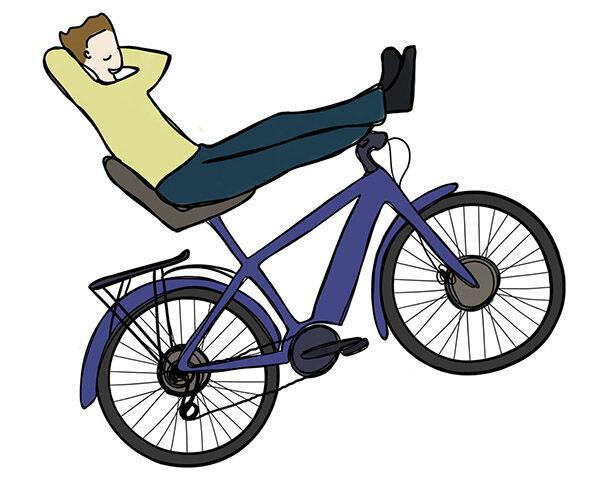 BUZZ LIGHTYEAR: Electric bikes are convenient but controversial. If you have a long commute or are toting toddlers around town, their battery-assisted engines make a lot of sense—both physically and environmentally. But many traditionalists frown upon biking to the Bells without breaking a sweat or accessing the backcountry on anything but your own pedal power. They are ideal, however, for getting home after what might be the best bike trip in town: the Woody Creek Tavern lunch excursion featuring mucho margaritas. 
SOMETHING BORROWED: Fear not friendly but bikeless visitors: WeCycle has you covered. WeCycle is our high-mountain hamlet's answer to big-city bike-share programs, which started to address the "last-mile" transportation issue. In Aspen, where everything is under a mile away, WeCycles are perfect for getting from the Downtown Core to a trailhead (there are stations at the base of Smuggler and a stone's throw from the Ute), or for just cruising the West End. The best part? The first 30 minutes are free.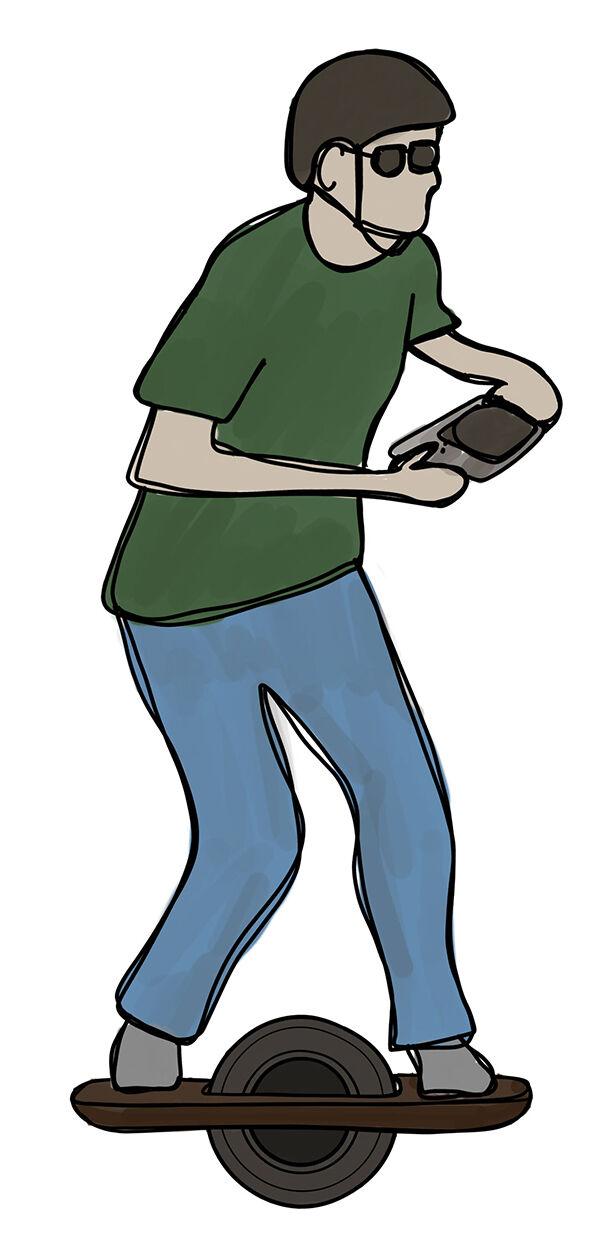 TWO WHEELS ARE TOO MANY: When two wheels are too many, roll up on a Onewheel. These self-balancing gyroscopic contraptions have taken town by storm the last few years. They appeal to gamers who want to get outside, skaters sick of pushing or anyone that coveted Marty McFly's hoverboard in Back to the Future 2. As the name suggests, it consists of one six-inch wheel with platforms on either side. The rider straddles the wheel, roughly in a snowboard stance, and leans forward to accelerate to speeds of 19 mph. While this may sound like a Segway, trust us, it's much cooler. Just ask any of the teenagers flying around town on them. 
THE BOTTOM LINE: The Coronavirus pandemic has caused a spike in bike sales worldwide. New inventory is low, which means resale values are high, and bike thefts are on the rise. There were an alarming number of bikes jacked in Aspen last summer, and that is expected to continue this year. Lock it up! Also, make moms everywhere happy, and wear a helmet.