In his second FIS Alpine World Junior Ski Championships, Aspen native Bridger Gile entered as one of the favorites who could potentially podium in any of the speed or technical events in which he raced.
The World Juniors, which continue through March 14 in the far northern reaches of Norway, are open to athletes with birth years of 1999-2003 who meet selection criteria; for the U.S. skiers, that includes having a top 10 world ranking in their age group.
An underdog at last year's WJSC, Gile arrived recently in Narvik, located inside the Arctic Circle and on the shores of the Ofotfjorden, leading the overall Nor-Am Cup standings. According to the U.S. Ski and Snowboard Team, he's also leading in the Nor-Am giant slalom and alpine combined disciplines.

Following his first downhill training run at the World Juniors, the 20-year-old Gile remarked, "I'm one of the oldest and am ranked highest in each event. Last year I was on the bottom of the team and this year at the top so it's totally different. But with that I feel way more confident and ready to take that on."
Unlike the FIS World Cup Finals in Cortina, Italy, which organizers last week cancelled due to the coronavirus outbreak, the 2020 World Juniors have been staged without interruption.
Yet Gile's first two events at the 2020 World Juniors haven't gone according to plan: He skied to a 28th place in the March 7 weather-shortened men's downhill behind the multi-national podium of Switzerland's Alexis Monney, Simon Talucci of Italy and Austria's Stefan Rieser. In Sunday's super-G, which was won by Rieser, over one third of the field, including Gile, did not finish the race.
He'll have plenty of time to turn around the momentum, as there are multiple events remaining in this year's WSJC. The men's schedule includes an alpine combined on March 10, giant slalom on March 12, followed by a March 13 slalom and a team parallel race on March 14.
"This year I am more comfortable being at this event and feel like I belong and feel like I could possibly win (a race)," Gile said.
"There's a bunch of young guys here which is way different than last year so the mood is different. Last year the mood was for sure confidence and big expectations. This year I'd say the mood is more about learning but we have a couple young guys that could definitely do some great things here," Gile added.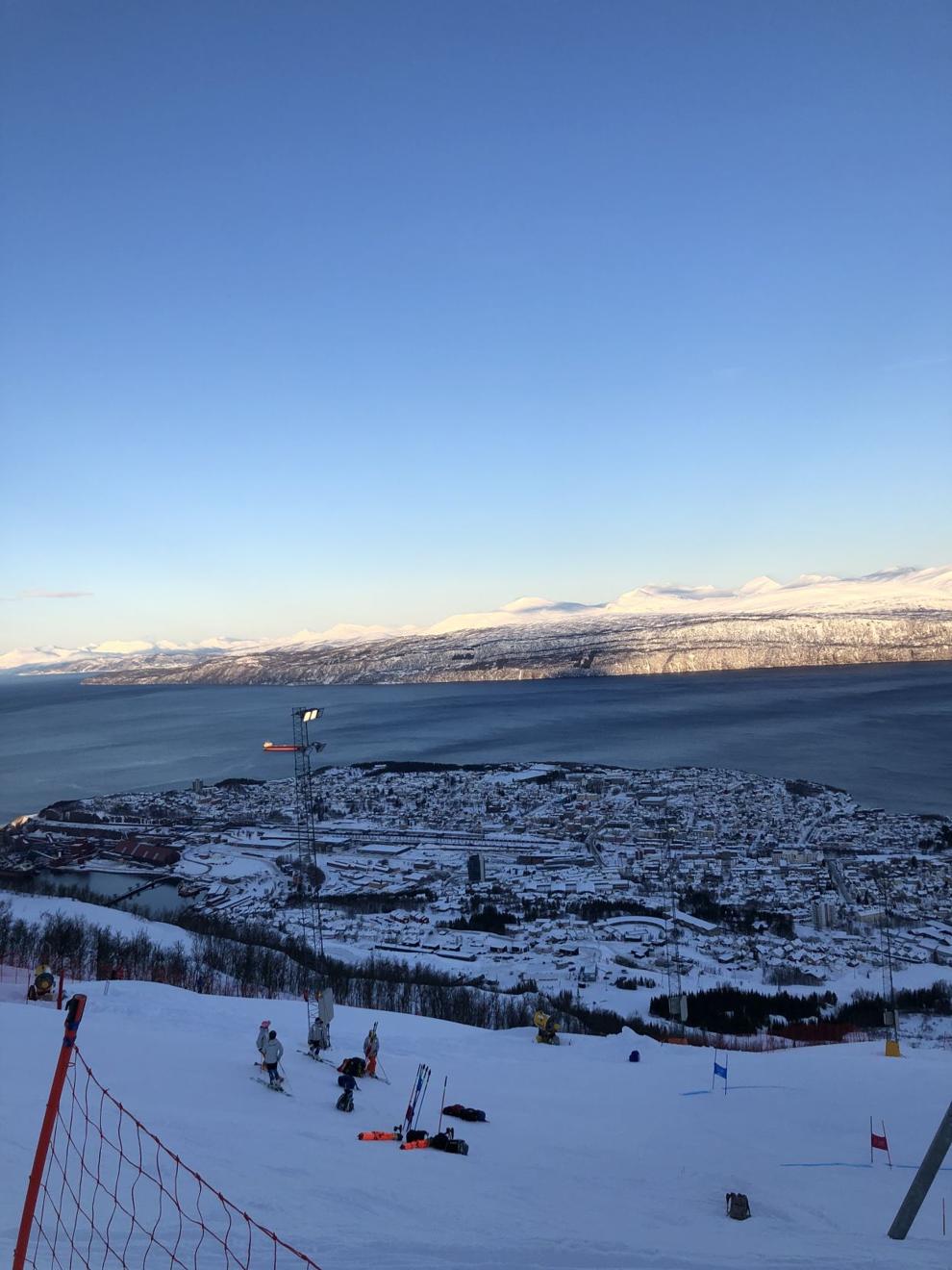 New habits
By most measures, this has been a dream season for Gile, whose natural talent was obvious from an early age. 
His foundation was honed by an athletic family and later as an Aspen Valley Ski & Snowboard Club member. Midway through middle school he moved to the other side of the hill to train with the Vail Ski and Snowboard Academy. Gile returned to Aspen in 2018 while attempting to qualify for the national team, which he was named to last spring.
He has capitalized on the opportunities that come with being a bonafide U.S. Ski Team member as opposed to an independent athlete trying to qualify for the national team.
"The professionalism that comes with being on the ski team has helped me the most this year," Gile said. 
One routine that he observed veteran teammates employing and which Gile has incorporated into his routine is writing daily in a journal on what went well (and didn't go well) on a particular run or race.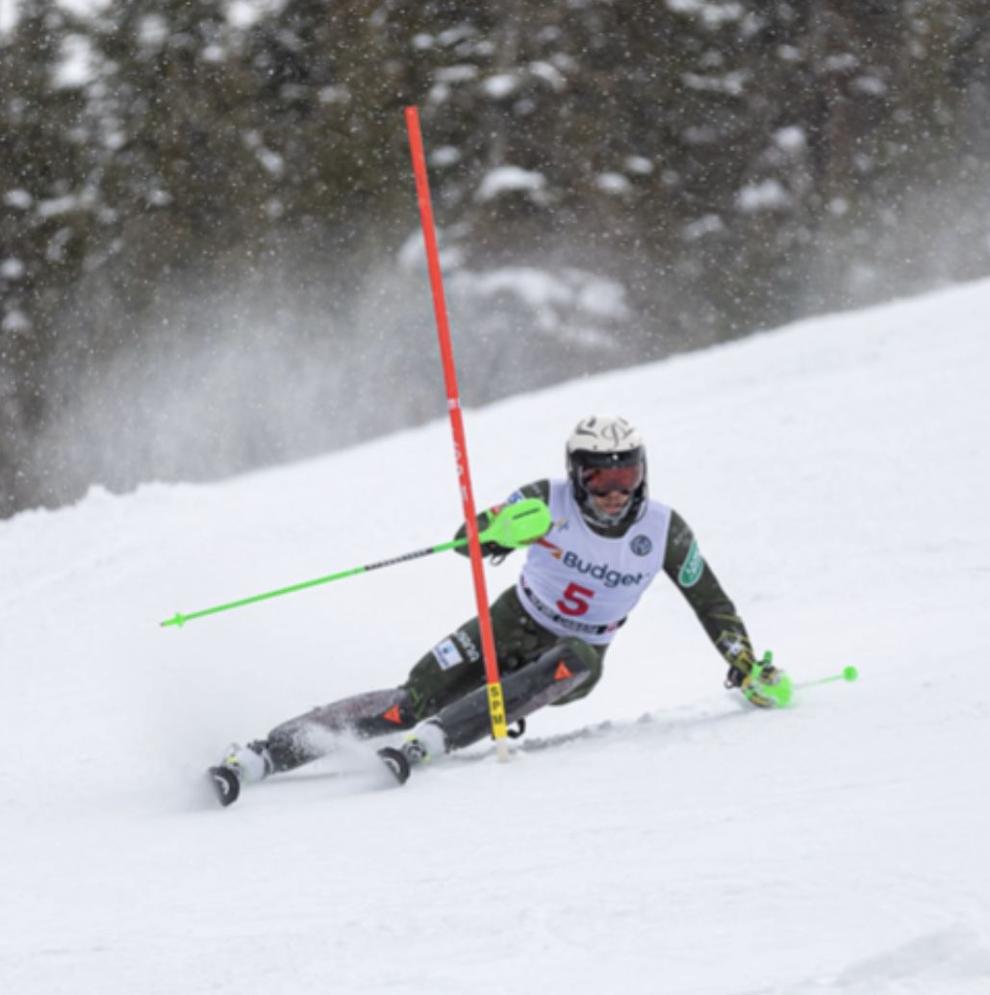 "That has helped tremendously," he said.
There's no substitute for the experience of a repeat visit to a particular hill, either.
"I know what's fast on different sets and pitches, what's faster on the flats," he said. "I can tailor that and can be fast more consistently," Gile added.
In a FIS super-G at Copper Mountain last November, Gile set the stage for his season with a third-place finish. Then it was onto Canada, where he built confidence with solid skiing in speed races in Lake Louise and the former Olympic venue of Nakiska, where Gile took fourth in "one of my best super-G's ever."
A silver medal performance the next day in the alpine combined, which includes a run each of super-G and slalom, helped close out the year before he left for a Christmas break. Returning to the Nor-Am tour in early 2020, Gile notched fifth- and sixth-place finishes in giant slalom races, followed by a fourth in slalom in Vermont.
"My slalom has gotten way better this year," he remarked.
January races on the Europa Cup offered the opportunity to gain more valuable experience.
"It's cool to see how different racing in Europe is," Gile said. "You make a little mistake there and move back 20 spots. Here (in North America) you make a mistake and move back five spots. It's a whole new level of intensity that you need to bring."
Gile put that to good use upon his return to North America. At Station Mont-Edouard, Quebec, he finished in bronze position in one slalom and fourth place in a second slalom.
"That was the best snow for a Nor-Am we've ever had," Gile recalled of a resort that he said was both remote and unique: "It had a hut system and a fjord where there was whale watching."
His experiences there and during other parts of the season are reminders that the road to the alpine World Cup is about more than just skiing. 
When his luggage was misrouted while en route to a U.S. training center in Folgaria, Italy, Gile was like any other tourist with lost bags: "The first day there I skied in jeans, a sweatshirt, hat and glasses," he recalled with a laugh.
Another recollection from the season was of a unique lift in Kirchberg, Austria. The "super fancy" gondola car featured seats that looked straight out of a race car, he said.
Fast start to new year
Gile's best results of the season came in rapid succession during a mid-February series at Whiteface Mountain, N.Y., when he notched a third in the super-G. That was followed by successive wins in alpine combined and giant slalom at the same venue.
Following the World Juniors — results may be found at narvik2020.no — it's back to North America for the Nor-Am Cup finals in Panorama, B.C., which kick off March 19 and continue through March 24.
Despite the length of the competition season, Gile said he's feeling "no burnout at all … we have a big push here to end the season and just focusing on the race I'm racing and not thinking ahead has definitely helped me not burn out."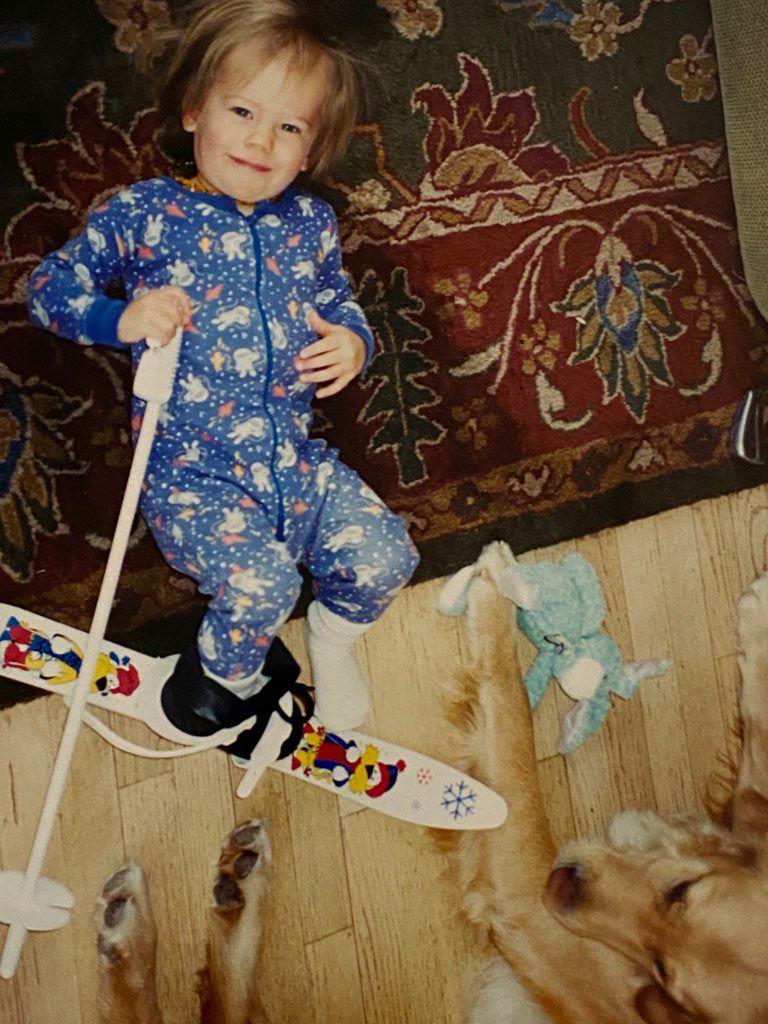 Should Gile win the overall Nor-Am Cup title, he will earn the right to compete in every men's FIS World Cup race next season. Gile would become the third Aspen man to win the Nor-Am overall; in 1978 and as a 17-year-old, David Stapleton won the overall title and was named Junior Skier of the Year. Mark Tache, in 1980, won the Nor-Am downhill, giant slalom and overall titles. He was also the Roch Cup downhill and slalom champion that season.
After the Panorama finals, he heads straight to the U.S. Alpine Tech Championships at Aspen Highlands and Snowmass, March 28-31.
"I'm super excited to end the season at home with the national championships there," Gile said. "You couldn't have asked for a better place to end the season. There's nothing better than spring skiing in Aspen."
That's in contrast to the current weather in Narvik: "We're in the Arctic Circle so it's a little cold," Gile said late last week. 
In describing the resort he said, "The town is on the ocean and the mountain is in the middle of town. When you get to the top of the mountain, all you see is water."
Gile's ascension to the most elite skiing ranks comes at a time when fellow Aspenite Wiley Maple announced his retirement after 10 years on the World Cup tour. In a way, it's a passing of the ski pole from Maple to Gile.
Maple, who has a Nor-Am Cup downhill title to his credit, lightheartedly recalled skiing with Gile "as a punk kid. I encouraged him, hung out with his parents but I didn't know him that well because he moved to Vail pretty early on."