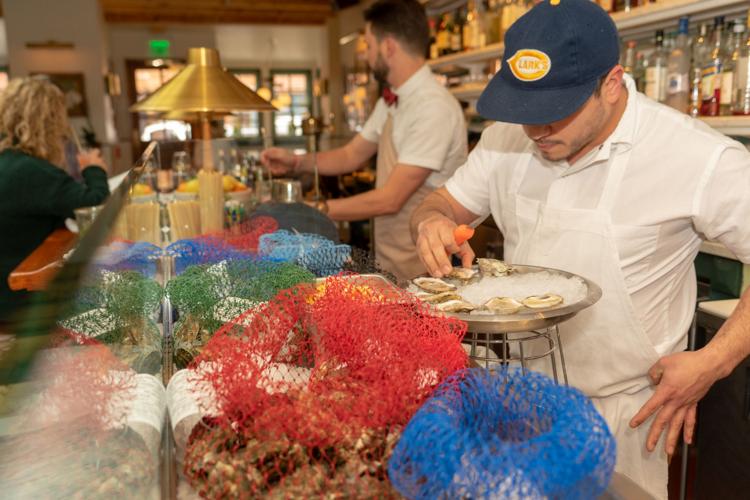 From the locals' favorite lunch spots to the après-ski icons, it's hard to deny that Aspen and food go hand-in-hand.
Restaurants line the streets and the small town plays host to the Food & Wine Classic every year, which draws thousands each year to taste new and exciting flavors. A few of the local eateries are part of larger brands, but many, if not most, are owned and run by locals, who, in spite of the high rent and a lack of space, want to bring their passion for food to Aspen.
One such local is Mawa McQueen, owner and chef at Mawa's Kitchen in the Aspen Business Center. Since starting her catering business in 2006, McQueen and her food have become renowned in the community, although she said that she's not quite sure how it happened.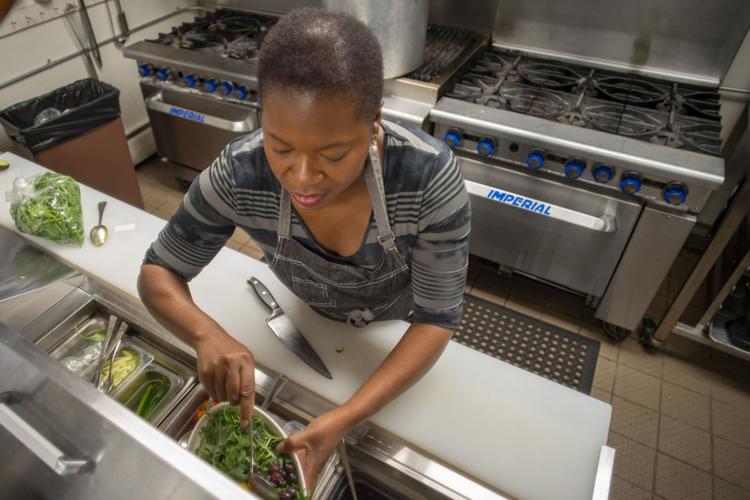 "I am very grateful and humbled by it, but I don't see myself as an icon," said McQueen. "I'm glad I can give back to the community and that you love what I do."
McQueen opened the restaurant at the ABC three years ago, after catering clients wanted a space where they could come to sit down and eat. She has since opened a second restaurant in Basalt called the Market Street Kitchen. And now, she's bringing crepes to Base Village in Snowmass.
"Every ski town is supposed to have a crepe place," McQueen said, when asked about where the idea came from. "Why doesn't Snowmass?"
The Crepe Shack will have its grand opening Dec. 15. The Shack will feature traditional crepe flavors such as Nutella and smoked salmon, as well as what McQueen calls "outrageous" flavors, including a caviar crepe and a brisket short rib crepe.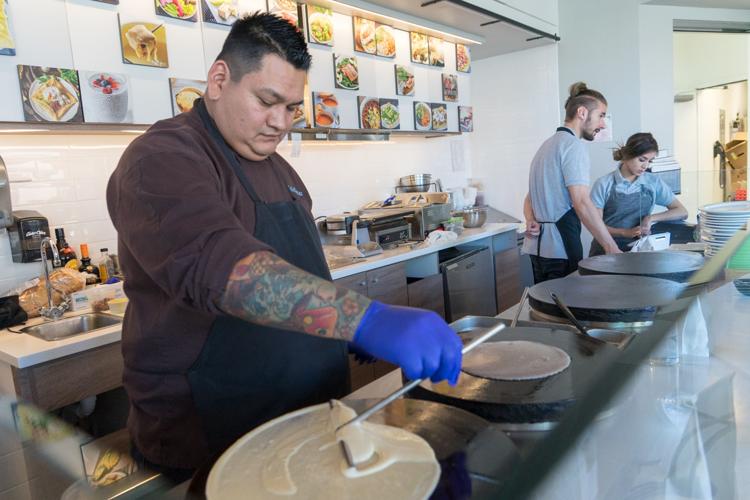 McQueen explained that like the menu at the kitchen, the crepe flavors will be changing seasonally, mainly because she loves creating new flavors and hates to do the same thing over and over.
"I'm always excited about new projects," McQueen said. "I really love the creativity part of my job."
Other new spots
McQueen is just one of several who have opened or will be opening new spots in Aspen and the wider valley. 7908 Aspen opened in late July and quickly became the center of attention when word spread that the menu included caviar nachos — $120 worth of caviar and potato chips.
"Some people loved it, some people were insulted by it, some people thought it was arrogant, some people thought it was fabulous, but that's the same thing you can say about the Eiffel Tower," said Roger Wilson, the owner of 7908. He went on to say that the nachos were the restaurant's best selling item all summer.
Wilson explains that the creation of 7908 was based on the "supper club model," a space where customers could dine and dance under one roof. He also points out that the restaurant is meant to be reminiscent of a giant gondola car, with seats lining the wall and the tables close enough together that people can chat with their neighbors.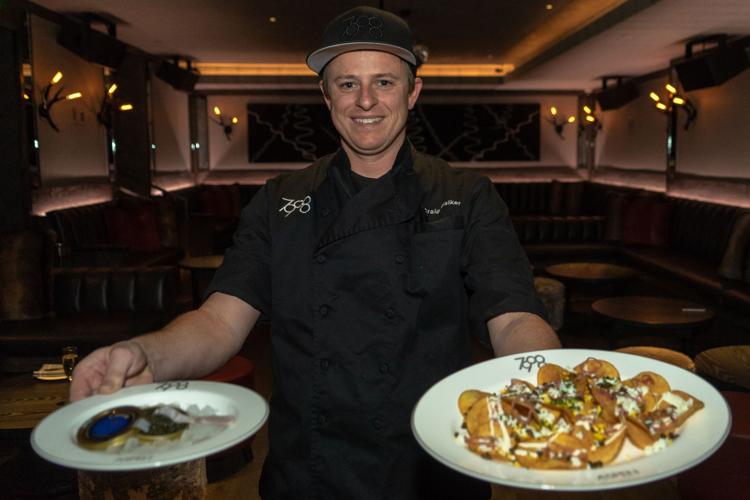 Beyond caviar nachos and dancing, 7908 has been placing a major focus on nonprofit events. The restaurant's fourth event since opening occurred on Halloween night and was a fundraising dinner for the Aspen Fire Department and Mountain Rescue Aspen. Wilson said that to his knowledge the event, titled "Suffer Club," was the first philanthropic event on Halloween in Aspen.
"It is part of this restaurant's philosophy that you are only as good as what you give back to the community," said Wilson, who has been coming to Aspen since he was a young man in the 1970s. 
Another new restaurant, Clark's Oyster Bar, opened in the historic Little Annie's space on Hyman Avenue in June. It's the concept's second location after the original opened in Austin in late 2012.
"We're so psyched for our first full-on ski season," said Larry McGuire, one of the restaurant's owners. He went on to say that they are planning to have ski racks and storage areas at the restaurant so that skiers could come in right off the mountain.
McGuire said that Clark's had a successful first summer in Aspen and that they were starting to work on their plans for Christmas and New Years now that things have slowed down in the off-season.
7908 and Clark's were the two biggest new restaurants of the summer, but there's more to come this winter. A new upscale restaurant called Betula was announced earlier this year and is being planned for the former BB's Kitchen space at 525 E. Cooper Ave.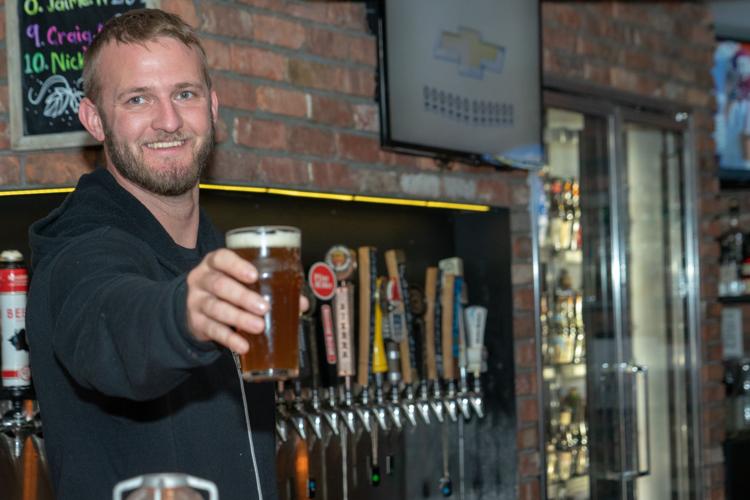 Last time the Aspen Daily News spoke with Juan Carlos Perez Febres and Laurent Cantineaux, the owners of the restaurant, they described the concept as a blend of French and Pan-American cuisine. At this time, the restaurant's projected opening date is unknown.
A new steakhouse concept is being planned for the space at 308 E. Hopkins Ave., formerly home to the Ute City Grill, according to Angi Wang, a broker associate for Setterfield and Bright. Regarding Aspen Kitchen, the location of which is one possible option for the new city of Aspen offices, Wang said that the restaurant is gone for good. She explained that whether a new restaurant takes that space will depend on the results of Tuesday's vote.
Another shift in the Aspen restaurant scene is a change of ownership at HOPS Culture on the Hyman Avenue mall.
"It was a great pleasure introducing Aspen to HOPS Culture and working with so many talented, passionate teammates over the years," Bill Guth, who recently sold the beer-focused restaurant, said in an email. "I am excited for the renewed energy and ideas that the new owners will bring and am certain HOPS will be better than ever in the future. I am forever grateful for the community's support of HOPS and look forward to seeing all of our loyal guests around town."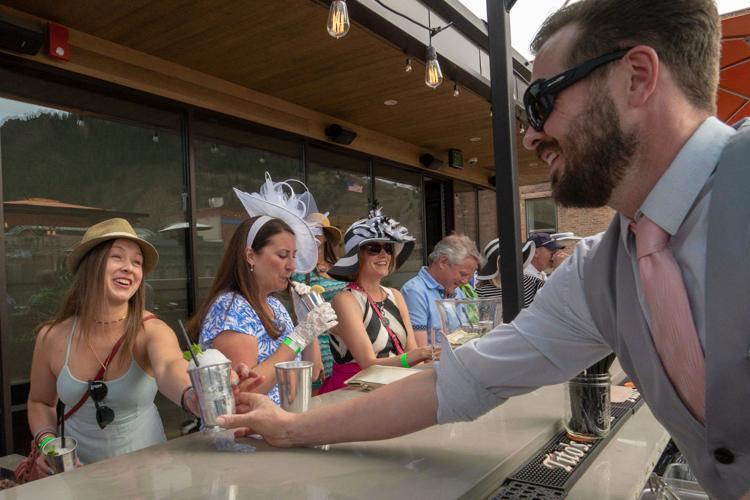 Restauranting in Aspen
When asked what it's like to run a restaurant in Aspen, McQueen, of Mawa's Kitchen and the forthcoming Snowmass Crepe Shack, said that she wishes people would be more forgiving.
"I think people are overly critical and not grateful enough to the people who put their heart and soul into their food," McQueen said. "They go and bash them online."
She said that she wishes that when someone has an issue with their food, they would talk about it in person. She said that when people make complaints online they don't know the impact of their words on the many small businesses in Aspen.
But that doesn't change McQueen's future goals of getting another crepe shack at the base of Aspen Mountain and a full breakfast and lunch restaurant in Aspen. In the meantime, she's going to focus on her new spot in Snowmass and she's asking for people to submit their own outrageous crepes to her, whether over email, on Facebook or in person. The creator of the best crepe will get a $250 card to McQueen's restaurants as well as their crepe on the menu with the person's name on it.
Despite the rent prices and the online criticism, McQueen said is proud of her "babies" and the food she can bring to Aspen.
"We live in a beautiful place," said McQueen. "We should be as grateful as we can every day."