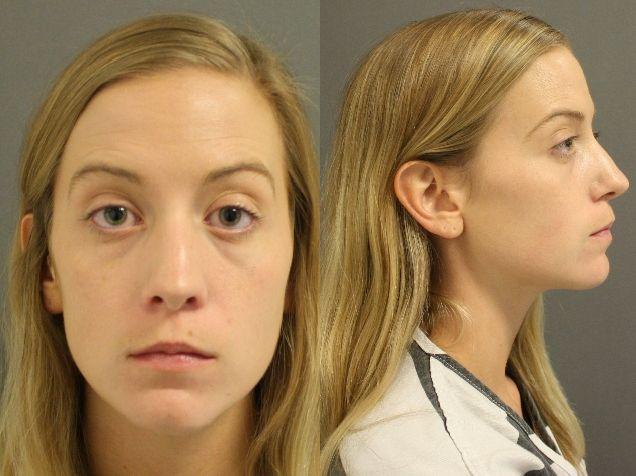 Brittany von Stein, the Basalt High School choir director who was arrested earlier this month on suspicion of a sexual relationship with a student, might pursue a preliminary hearing.
That's according to her attorney, Michael Fox, who on Wednesday afternoon told Garfield County District Judge Susan Ryan that he and his client will be "preserving our right to a preliminary hearing."
Von Stein made her first court appearance Wednesday since her arrest on Sept. 4. She signed a mandatory protection order, barring her from contact with the victim or potential witnesses in the case. Her next court appearance was scheduled for Oct. 29.
She faces three counts of sexual assault on a child by a person in authority, a felony, following an investigation that involved multiple agencies in the Roaring Fork Valley. Von Stein is not in custody, having posted bond on the day of her arrest. The alleged criminal conduct is suspected to have occurred in Garfield County, according to the district attorney's office. Von Stein lives in Carbondale.
A preliminary hearing is a procedural step in the state's criminal justice system that is often skipped, but can have strong implications for the future of a case — particularly with regard to potential plea-agreement offers from prosecutors. Unlike in a jury trial, hearsay evidence is permitted in a preliminary hearing, during which the prosecution summarizes its case. 
Key witnesses in a preliminary hearing can be cross-examined by the defense. All testimony is conducted under oath, and can create a precedent for a potential trial. 
"Any person in this point in the game would set it toward a preliminary hearing; it's just really, really early," Fox said later Wednesday evening.
The law requires that a defendant request a preliminary hearing within seven days, which is why Fox brought the matter up, he explained.
"We are continuing to investigate this case, but it is clear that there is more to this story than what's been previously reported. She is innocent until her guilt is proven beyond a reasonable doubt. She appreciates the community support she has received," Fox said in a written statement.
"Out of respect for the judicial process and the ongoing investigation, we will not be commenting further," he added.
The alleged victim in the case is a minor, and documents relating to the case have been sealed. Future courtroom proceedings will be held in public, but the documents will not be available other than to the directly involved parties.
The allegations against von Stein, 26, sent shock waves through the Basalt community, as she had earned statewide recognition for her accomplishments as a young music teacher. 
Two parents of BHS choir students attended Wednesday's hearing.
When the investigation into her alleged relationship with the student began in late August, von Stein was placed on a leave of absence by the Roaring Fork School District.
She is no longer employed by the district, and the high school's online staff directory has been updated to show a new choir director.