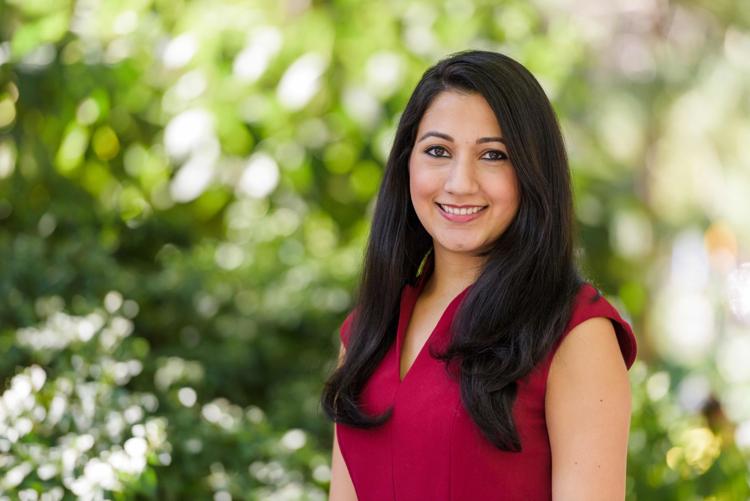 The Aspen Center for Environmental Studies will welcome a recognized expert on climate change on Friday evening at the Hotel Jerome ballroom.
Shyla Raghav, vice president of Climate Change, Global Strategy Group for Arlington, Virginia-based nonprofit Conservation International, will speak on "Reimagining Climate Change: How We Can Turn Our Despair Into Hope." She drives the organization's climate change strategy to secure and maximize nature's potential as a climate solution.
"My lecture will be focused on climate change solutions, specifically how we can reimagine our approach by turning what seems like an insurmountable problem into something hopeful," Raghav said via email. "We hear every single day about the negative aspects of climate change. While there is no denying that we're faced with a seriously urgent global warming problem, we see the opportunity in the crisis to make the changes we need to address climate, but also biodiversity and a range of issues that can result in a healthier, more prosperous planet."
Raghav led the development of Conservation International's carbon footprint calculator as a way of giving consumers insight on tackling climate change in their own lives.
"The calculator asks users a series of simple questions to help them determine their personal carbon footprint for their daily lives or an individual event like a wedding or a trip," Raghav said. "It then immediately provides an individual's carbon output and the number of carbon credits or offsets it's equal to."
The calculator's output is expressed as a dollar figure and users are asked afterward if they would like to donate the calculator's output to Conservation International's efforts. "Put simply, the calculator allows people to compensate for their emissions by giving back to nature."
Raghav believes Aspenites can make the following changes in their own lives to make a difference:
Know your carbon footprint. "The Conservation International carbon calculator is a great resource," she said.

Do simple things. "Use less plastic, purchase less things, consider meatless Mondays or become a vegetarian."

Support sustainably minded and responsible companies. "To learn more about a company's sustainability practices there are lots of resources and credible reviews to check out. Forest 500 and InfluenceMap are good starting points."

Keep climate change on the public agenda. "Whether it's voting, studying, volunteering or using your voice as an advocate-mentor."

Don't lose hope. "Embrace science, humanity and optimism when talking about climate change solutions."
Shyla has worked at the World Bank, Adaptation Fund, United Nations Development Programme and United Nations Framework Convention on Climate Change. From both California and northern India, Shyla studied applied ecology and international relations at the University of California-Irvine and earned her master's degree in environmental management from Yale University.
"Working for one of the world's largest conservation organizations and on the world's largest environmental issue, climate change, Shyla Raghav is on the forefront of climate policy, technology, and economic solutions," said Chris Lane, CEO of ACES.
Raghav believes it's important to remember that individuals have a role to play but governments and businesses also need to be part of the solution. "We need climate change to be at the forefront of policy discussions and we need businesses to make sustainable investments that support the planet and communities. Every piece of the puzzle is needed if we are to avoid an irreversible climate tipping point," she said.
The lecture will be ACES' first Jessica Catto Dialogue of 2020. The event is free and open to the public and will take place at 6 p.m.
Editor's note: This article initially listed the wrong day for Raghav's presentation.