It took director/screenwriter Bobby Kennedy III the best part of a year to find the right person to play the lead in his movie, "The Battle for Aspen," which began filming, strangely enough (but not really), in Silverton last week.
The quest for casting perfection was tricky, as the movie focuses , somewhat loosely, on writer Hunter S. Thompson's 1970 unsuccessful electoral run for sheriff of Pitkin County.
Few people in the world would be able to portray Thompson, who committed suicide in 2005, in a believable manner.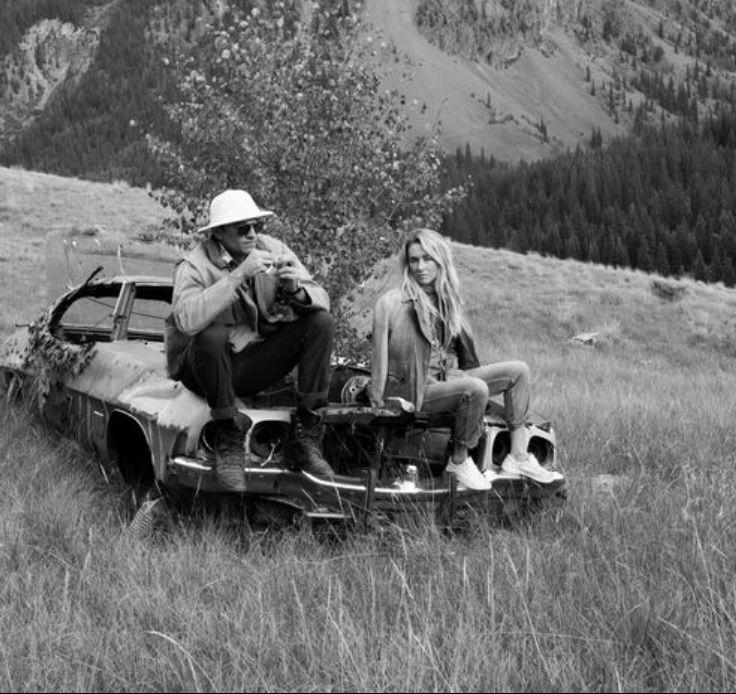 Previous attempts have included Bill Murray, who played Thompson in the 1980 movie, "Where the Buffalo Roam," and Johnny Depp, who took on the Thompson character in the 1998 film, "Fear & Loathing in Las Vegas." Following in the footsteps of box-office giants like Murray and Depp — who were close friends with Thompson — makes for one seriously tough act to follow.
Kennedy did not want to screw this up. Problem was, finding someone who physically resembled the tall, lanky Thompson of 1970 and who could simultaneously mimic his idiosyncratic mannerisms would prove far more troublesome than Kennedy could have predicted when he began working on "The Battle for Aspen" more than three years ago.
His quest to fill the Thompson role was complicated by the fact that, during negotiations with a major studio, he was told that, in order to receive the wheelbarrows of cash he sought to produce his movie, he would have to defer to their desire to cast a marketable actor of whom they approved. Someone the stature of Bill Murray or Johnny Depp, perhaps.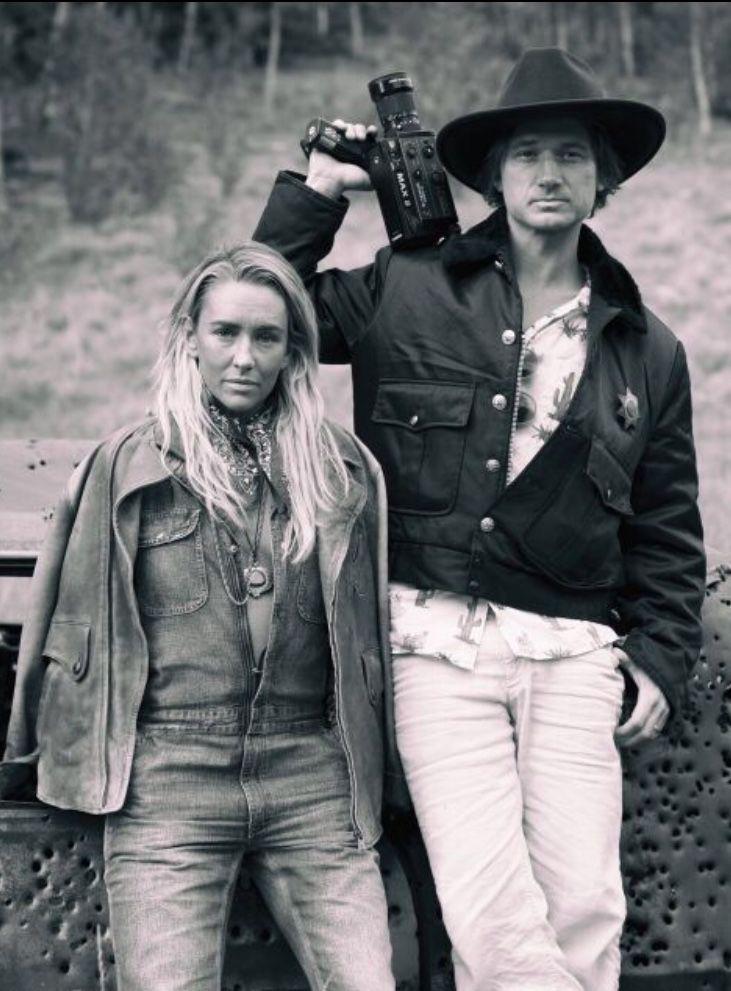 Kennedy politely refused, preferring to go the low-budget route rather than compromise his creative vision.
In the end, he picked long-time chum Jay Bulger, a man more known for being a director than an actor.
Bulger is a New York-based filmmaker whose eye-popping 2012 documentary, "Beware of Mr. Baker" — about ex-Cream drummer Ginger Baker — won a Grand Jury Prize at the South by Southwest Film Festival.
Additionally, Bulger, an ex-Golden Gloves boxer, directed two documentaries with a pugilistic bent, "CounterPunch" and "The Last American Heavyweight."
Bulger, 36, who is three years older than Thompson was in 1970, has also directed numerous music videos, television spots and a series of creative shorts titled, "Driving With Jay," one of which included a ride through New York City with Kennedy.
All told, strong work — but primarily from the back side of the camera.
"I auditioned a ton of people for the role [of Thompson]," Kennedy said from Silverton's Avon Hotel, which serves as the headquarters for his production crew and a stand-in for Aspen's Hotel Jerome.
In the end, Kennedy cast Bulger, who checked all the boxes — physical resemblance to Thompson, an appropriately wild attitude, an ability to chain smoke at a 9,300-foot elevation and a willingness to toil for more than a month in a remote mountain town for next to nothing.
"Jay has been working with me on this script for three years," Kennedy said. "We go way back. Not even famous people have Jay's ability to riff on the Hunter role."
Spontaneous creative combustion 
Kennedy, who was raised in Washington, D.C., has an extensive relationship with Aspen, Thompson and the Thompson legacy.
"I've been coming to Aspen since I was a kid," said Kennedy, now 34, who met Thompson as a child. "Our family used to rent out the Skiers Chalet for two weeks every winter. There would be 70 of us. We would take the place over. About six or seven years ago, I started spending more time in Aspen in the summer."
The idea for "The Battle for Aspen" was an example of well-decanted spontaneous creative combustion.
"I was sitting in somebody's living room, and they had one of Tom Benton's posters of Hunter's run for sheriff," Kennedy said in August 2017. "Something just clicked. I had read all of Hunter's stuff before. Like a lot of people, I had gone through my Hunter phase. But I thought I was done with that. After I saw that poster, I started going to the Aspen Historical Society and looking through all the old newspaper articles about the election. Soon after, I started writing the script."
Kennedy's interest in film is long lived.
"I am from an age group where the barriers to entry for people with an interest in video are low," Kennedy said. "I ended up winning an award for a screenplay I did in high school for a film noir. I was kind of hooked at that point."
His first grown-up product was a 2012 documentary titled, "ELEW: Live from Infinity," a biopic of Eric Lewis, better known as his alter-ego, ELEW, who, according to the film-based website IMDb, "performs rockjazz, a ferocious mix of rock physicality and jazz precision hammered out on a grand piano."
Kennedy's subsequent project was more autobiographical.
"I ended up living in Italy for a few years out of college," he said. "That experience inspired my next film."
"AmeriQua," which Kennedy co-wrote and starred in, was released in 2013.
IMDb describes AmeriQua as, "The story of a lazy recent graduate, Charlie (Bobby Kennedy), whose rich parents cut him off with a $5,000 check and an ultimatum to start a life of independence and responsibility. Instead, he buys a plane ticket to Italy, gets robbed on arrival and winds up in Bologna in the care of his new friend Lele, the self-proclaimed King of Bologna, who lives with a scraggly punkabbestia, Ballo, and the insatiable prostitute frequenter, Il Pisa."
A wild enough plot that it provided perfect training for someone directing a film about the man who invented gonzo journalism.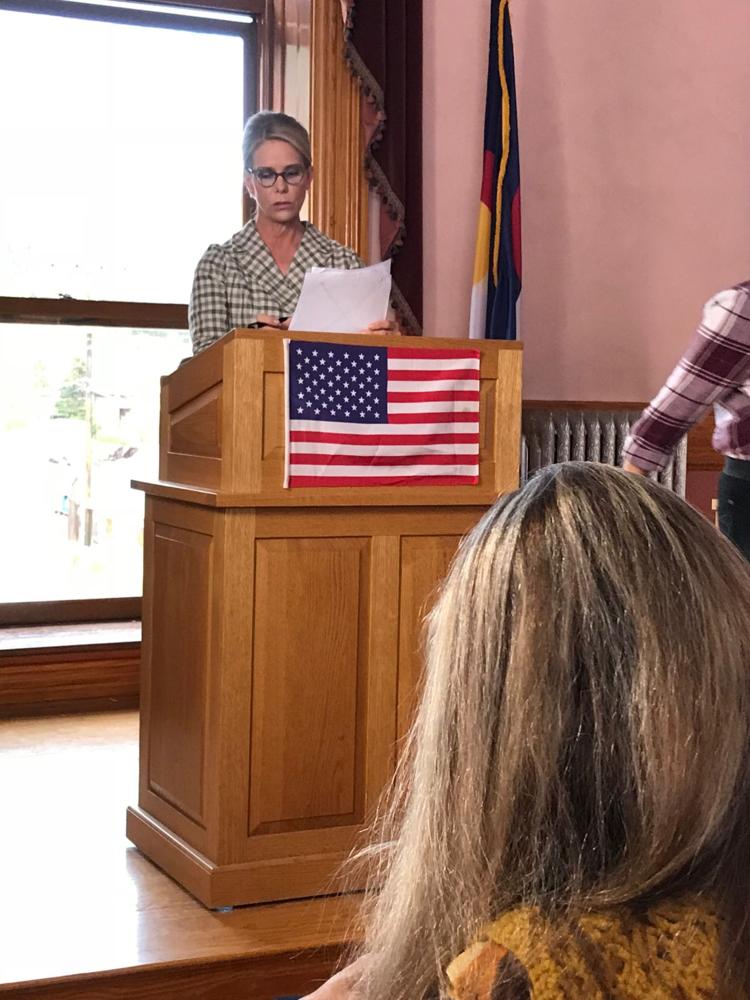 Artistic control over cash
"The Battle for Aspen" is a decidedly low-budget operation.
"We walked away from $1.8 million from Sony Pictures," Kennedy told the Silverton Standard newspaper two weeks ago. "But they wanted a big-name actor to play Hunter. I was worried that the actor would end up eclipsing the character. We wanted somebody who could melt into the role. Sony wouldn't let us do it."
So, instead of a multi-million-dollar deal with Sony, Kennedy is filming "The Battle for Aspen" on a shoestring budget of $250,000, which is an act of near-magical pecuniary proportions when you consider that the size of the crew — camera operators, lighting people, sound people, costume designers, caterers et al — hovers between 70 and 90 individuals.
"If you go over $250,000, then you need to pay your extras $115 a day," Kennedy said. "We have one scene where there will be more than 100 extras. That scene alone would break our budget."
Consequently, Kennedy has solicited the services of volunteers to fill the roles of extras. After announcements in area media, people have come from as far away as Mancos, Bayfield and even New Mexico to participate in sequences filmed in the San Juan County Courthouse, Silverton Town Hall and along various streets and sidewalks.
Period costumes came from a number of sources, including a local theater group and a company that specializes in procuring plot- and period-specific packages for the silver screen.
San Juan County Sheriff Bruce Conrad, a co-producer of "The Battle for Aspen," donated use of some old police uniforms.
The fiscal crunch is eased somewhat by buy-in from the Colorado Office of Film, Television and Media, which has authorized rebates based upon how much Kennedy ends up spending in the state.
Despite the challenges, Kennedy has managed to pull in some recognizable talent.
Cheryl Hines (who fortuitously is married to Kennedy's father), known for her role as Larry David's wife in the TV show, "Curb Your Enthusiasm," came to Silverton for a week to play Aspen Mayor Eve Homeyer.
Laird MacIntosh, host of the NBC reality television program "Treasure Hunters," plays Carrol Whitmire, the incumbent Pitkin County sheriff against whom Thompson ran in 1970.
Kennedy's new wife (they were married in July), Amaryllis Fox, plays the late Peggy Clifford, a long-time Aspen Times reporter who authored the seminal book, "To Aspen and Back: An American Journey," the introduction of which was penned by Thompson.
The real thing 
What "The Battle for Aspen" will not incorporate is Aspen.
There was little choice but to film the movie elsewhere, Kennedy said.
"The problem is that Aspen now looks nothing like it did in 1970," he said. "We had to scout a location that still had a rustic appearance and that had a mountain coming right down into town. We looked at Leadville, but it doesn't have the mountain coming into town. We considered maybe someplace in British Columbia. Silverton worked out perfectly, at least partially because it's pretty cheap. We could rent out an entire hotel to use as a stand-in for the Hotel Jerome, where a lot of the film is set, for a week for less than we could rent a hotel room in Aspen. Silverton looks plausible."
Kennedy said that, despite Silverton's physical remove, the reaction from people in Aspen to his project has been overwhelmingly positive.
"Everyone seems pumped," he said.
Thompson's widow Anita said by phone from Owl Farm outside Woody Creek that, though she is not intimately familiar with "The Battle for Aspen" project, she is excited that her husband's legacy is going through something of a renaissance.
"I had dinner with Bobby about a year ago, and he seemed very nice," she said. "In addition to his movie, there have been three different PhDs who are releasing work about Hunter."
Kennedy said he is striving to differentiate his movie from past cinematic efforts.
"There have been — what? — six movies already made about Hunter?" Kennedy asks rhetorically. "Three of those have been documentaries and I think you can make the case that the other three — 'Where the Buffalo Roam,' 'Fear & loathing in Las Vegas' and 'Rum Diary' — were more about [Thompson's alter-ego] Raoul Duke than they were about Hunter the person. They were exaggerated versions of Hunter. I want to do a movie about Hunter, one that charts his change as a person and a writer, that shows his concern about maybe being a one-hit wonder after the publication of 'Hells Angels.' People don't seem to realize that Hunter spent as much time thinking as he did drinking. It's also important to remember that this is a story not just about Hunter, but about Aspen."
Kennedy hopes to complete filming of "The Battle for Aspen" in early October. To meet that goal, he has to make his way through four pages per day of a 94-page script. It is a grueling pace that often sees the crew working till very late at night.
The release is tentatively set in time for next year's film-festival season.
"We do not yet have a firm release date," he said. "We hope to have a rough cut done in time to submit to Sundance. We are working as fast as we can. This is an independent-film hope and dream."
Depending upon its reception, "The Battle for Aspen" could be released via a streaming platform such as Netflix or at traditional theaters. Or both.
"This film will be very grounded in reality, but we will exercise creative license," Kennedy said. "I met Hunter when I was 12 years old. He taught me how to shoot a gun inside his living room. Twenty years later, it feels like our country needs him more than ever. Not the drug-crazed character from 'Fear & Loathing in Las Vegas,' but a young idealist who believed in the American Dream of his youth, and was determined to defend it. In 1970, both Hunter and Aspen were on the cusp of stardom. Neither of them were ready."