What's the real value in art? Does it lie in merely viewing a statue in some museum or admiring a painting on a wall? Is the Mona Lisa so wonderful that just seeing her alone can change your life? Or has all the mythology we've invented about the Mona Lisa arisen retroactively because we're fascinated with her creator, Leonardo da Vinci? In other words, would her happy little smile matter so much if it had been painted by Bob Ross?
"So much of art is about the context in which it's made; art is not created in a vacuum," said Hailey Walsh, special events director for Anderson Ranch Arts Center. "It's about connecting with the artist and learning about their history and their background and hearing their motivation for the work that they're making — creating some context around these pieces."
That's the idea at the heart of two events coming up in the next few days here in the valley, as both Carbondale's SAW (Studio for Arts and Works) and Anderson Ranch, in Snowmass Village, will be throwing open their doors for spring open houses. The events are a boon for the studios' artists, as they get exposed to a broader audience and have a chance to sell themselves and form one-on-one relationships, but they're just as valuable as a way of making art more relatable for the public.
"These are some of my favorite events because they're all about welcoming people to our campus and showing them what we really do, giving them a chance to interact with artists and art-making in a casual, accessible atmosphere," said Walsh. "I love having the opportunity to share these artists with people who may never have been to the ranch before or who may not be makers themselves. And it's fun, which I think is really important too."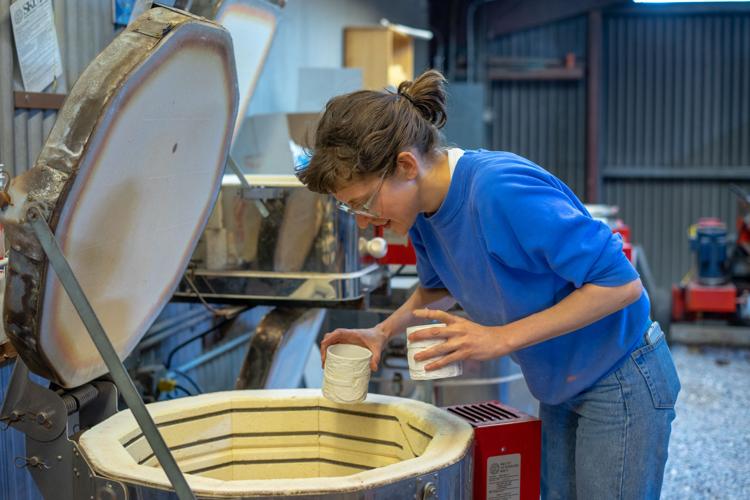 It's a way of building community that has always been at the heart of the campus-like Anderson Ranch — in fact, it's part of their stated mission — and it's the driving force behind SAW (525 Buggy Circle, Carbondale), which will have a First Friday open house tonight at 5 p.m. As the studio notes on its website, "the tenant mix at SAW (potters, painters, jewelers, sculptors, service professionals) showcases our commitment to enhancing the vitality of our community through our work."
The open house will give the public (sign up for free ahead of time at aspenarttours.com) the opportunity to take a guided tour through the artists' studios to see works in progress before moving to The Launchpad in downtown Carbondale for the opening reception of the exhibitions "National Parks Development," by Will Gurley, and "Settle Down in a Town Where Nothing Burns," by Robert Martin. Both artists will be present to talk about their finished pieces.
Next Tuesday, April 9, Anderson Ranch will get in on the fun with its spring open house, starting at 4:30 p.m. The public will get to tour the studios of the artists in residence and hear firsthand about their processes and motivations. There will also be a gallery exhibition and talk then a dinner in the Ranch Café at which artists and those interested in them can really bond.
"One of my favorite parts of these open houses is that we do the community dinner afterward," said Walsh, "because I see people connecting and chatting at tables in a way that we don't always see here at the ranch. That aspect is really special in my mind, as well, just because of the sense of community that it fosters."
Walsh knows as well as anyone how nurturing that community can be, having practically grown up in it. Her association with Anderson Ranch started when Walsh, a talented artist herself, took a workshop a few years ago. That led to an internship, which led to a job, which led to a position bringing art to the public (or, rather, the public to art).
Tuesday at Anderson Ranch, ideally, that community-built path will lead to relationships being forged, context being added, and art — whatever it may cost in money — gaining in value.