The start of construction on 28 new affordable housing units at the corner of Park Avenue and Park Circle is being delayed while project manager Peter Fornell finalizes a deal with prominent downtown developer Mark Hunt to bring Hunt aboard as a financier.   
Documents filed with the Pitkin County Clerk and Recorder's Office in late March designate James Farrey, an associate of Hunt's, as having authority to make decisions concerning the title to 404 Park Ave., the Aspen property where Fornell is planning to build the new apartment complex.
Other documents list Fat City Apartments LLC, the entity managed by Fornell that owns 404 Park Ave., as among the beneficiaries of a $24 million loan from LoanCore Capital Credit REIT, a Connecticut-based firm that is affiliated with lenders that have previously backed Hunt's real estate deals. Other properties owned by Hunt — who has purchased over a dozen downtown properties for more than $125 million since 2010 — also are tied to the loan.
The project has been in the works since 2014. It would represent the largest single development of workforce units using the affordable housing credit certificate program launched by Fornell and the city in 2010. The program allows developers to generate credits for building affordable housing and then sell those credits to other developers to meet their projects' affordable housing needs. The program gives developers like Fornell an additional revenue stream and incentive to build worker housing.  
A certificate mitigating for one employee runs for between $250,000 and $300,000, Fornell said, depending on the subsidy level. 
"Mark Hunt is going to be, as he has been in the past, my largest purchaser of affordable housing certificates and in as much as he is, and will continue to be, my largest purchaser of affordable housing certificates, he is going to be assisting in the financing of the deal over at 404 Park," Fornell said recently.
The health of the market for the affordable housing credit certificates depends on the pace of new commercial development, as such projects account for the lion's share of credit purchasers. Fornell noted that new commercial starts are slowing down in Aspen. Hunt is sitting on most of the pending commercial land use approvals still to be developed in town, many of which will use credit certificates for their affordable housing mitigation.
Fornell has built three projects in the last nine years under the credit program, generating a cumulative total of 47 certificates. Each "full-time equivalent" worker housed by a project generates a credit. The Park Avenue project would generate 67 credits. 
Related: 'So much love and memories here'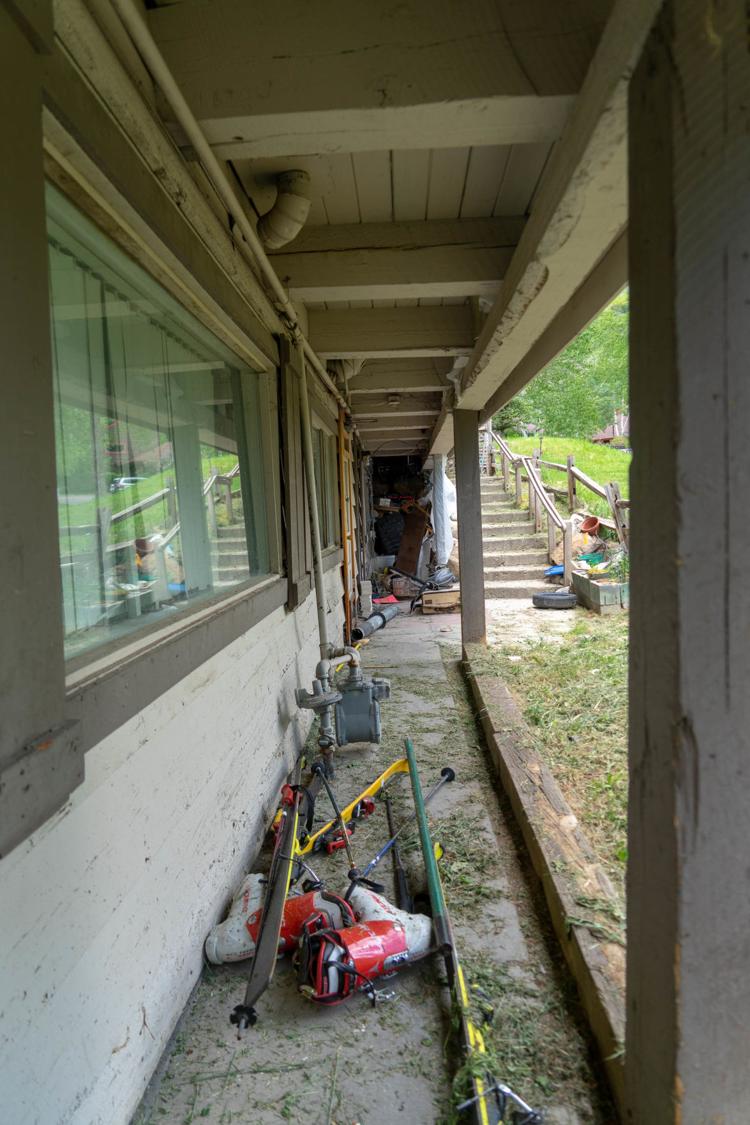 Given the soft market for the credits currently, and the fact that he is still sitting on unsold credits from his previous projects, Fornell said he is no longer willing "to go out and build these things on the come anymore." Without a large-scale buyer of the certificates, such as Hunt or the developers of new hotels that are part of the Lift One corridor plan, "I will never sell those certificates," he said.
"For this project to start, there needs to be a customer for the certificates," Fornell said, adding that he needs to sell roughly 70 percent of the certificates generated to be comfortable going forward.
While Hunt has secured the $24 million loan, which Fornell said is intended to fund a number of Hunt's upcoming projects, the two parties "still have a lot of terms to agree on," Fornell said, "and I am not in possession of that money yet."
"I would call it a loose agreement — I would call it a framework of an agreement," he said, regarding the status of their arrangement. 
Until that framework becomes final, the project will have to wait to get started, he said.
"Before I can start telling the demo guy and the other people to go in there and do work, I want to make sure I have the money to start writing checks and I don't have that in my hands right now," he said.
Hunt declined comment on when the projected start time of the project would be and referred questions to Fornell.
The existing buildings at 404 Park Ave. were vacated by their tenants at the end of April. The property had long been home to local workers and ski bums and had increasingly fallen into disrepair. A developer first bought the site and proposed a redevelopment in 2007, but those plans fell through before Fornell's group bought it in 2014.
When the tenants were given notice to vacate, Fornell said he believed construction would start in May. But even with the delay, getting the residents out of there was the right call because of the poor state of the building, he said. 
"It's a life-safety hazard," he said. "I had breakers popping, I had wiring arcing in there. … It was no longer a tenable building."
Upon completion of the project, it could be used as rental housing, the units could be sold to local residents in the affordable housing lottery or businesses could purchase the units to rent to their employees. Fornell said it remains to be seen how the property's use will break down between the three options. Hunt may choose to exercise control over some of the units, Fornell said. A number of the units have been reserved by businesses for their employees; according to Fornell, those reservations, that were secured with a downpayment, could be broken by either party.