Around 125 people, a diverse lot primarily made up of upper-valley residents and business types, are participating in the ASE Vision process that began early this year.
They serve on five separate committees and have the difficult task of coming up with a consensus on how the Aspen-Pitkin County Airport — ASE is the three-letter industry code for the local air-transportation facility — should be redeveloped through projects that if fully realized, could end up costing up to $500 million, according to some estimates.
But outside of these volunteers and their mission of shaping the future of the airport's antiquated terminal, air-side infrastructure (including a runway relocation and widening), ground-transportation systems and ­other ­aspects of the airport re-visioning, there are a growing number of people who would like a say in these matters. For a variety of reasons, they didn't seek a seat at the table that was set by Pitkin County commissioners, who looked over the applications last fall and steered the volunteers into whichever committee they felt was appropriate. Still, those with a voice and several points to make persist in their efforts, attending as many meetings as they can and discussing numerous concepts with as many local leaders and committee members as will listen.
And that's OK, according to Greg Poschman, who chairs the Pitkin Board of County Commissioners. Given that the process is public, the public is invited to join. If recommendations move forward and the county's elected officials begin holding discussions on them — most likely, that would happen sometime in the first quarter of 2020, he thinks — the general public, including those who didn't serve on the ASE Vision committees, will be allowed to comment at public hearings anyway.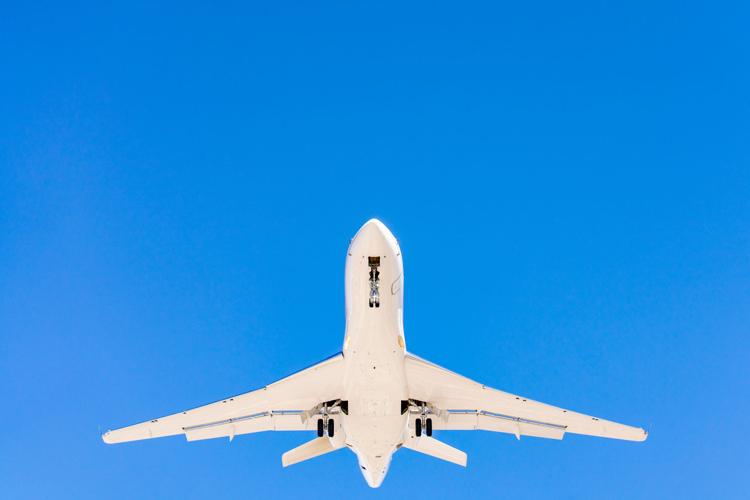 "As far as speaking at the committee meetings this year, I don't know that they should be given equal weight," Poschman said of the interested parties who aren't an official part of the process. "They certainly have a right to disseminate information. We want to hear from anyone who has a great idea. The ASE Vision meetings are a public process, and everyone is welcome to go."
Still, the process was set up for good reasons, Poschman noted. There are a lot of "moving parts" to the contentious airport redevelopment issue, and it made sense to bring members of the community with wide-ranging views into the same room, so to speak, over a nearly yearlong period to debate, and try to create, a workable plan.
"The way we teed this off, was, we realized this was so important to the community, so we wanted to reach out and make sure that we could hear a diversity of ideas," Poschman said. "And that is a universe of ideas that has full polarity. We've got people coming from all directions, as you would expect in our community, because Aspen is a community where we've got that sense of polarity and opinion that's quite strong, and people don't hesitate to share it."
The committees have held dozens of meetings, jointly and separately, since the process kicked off on Feb. 21. And now they have reached the point where they are issuing final reports with conclusions, which perhaps later this year will be taken up by the overarching ASE Vision Committee, the group that will be responsible for making final recommendations to commissioners to consider.
In fact, earlier this month, the Community Character Committee released its conclusions, which stated that a terminal upgrade should be a high priority but that it did not receive enough baseline data about the airport's current environmental impacts to reach a consensus on potential air-side expansion, including the widening of the runway, which is said to be necessary to accommodate the next generation of aircraft with a wider wingspan.
Meanwhile, non-committee members with a keen interest in the airport's (and the community's) future continue to espouse their ideas. The Aspen Daily News reached out to a few of them this week, with two agreeing — with a slight degree of hesitance — to provide an overview of their thoughts for our readers.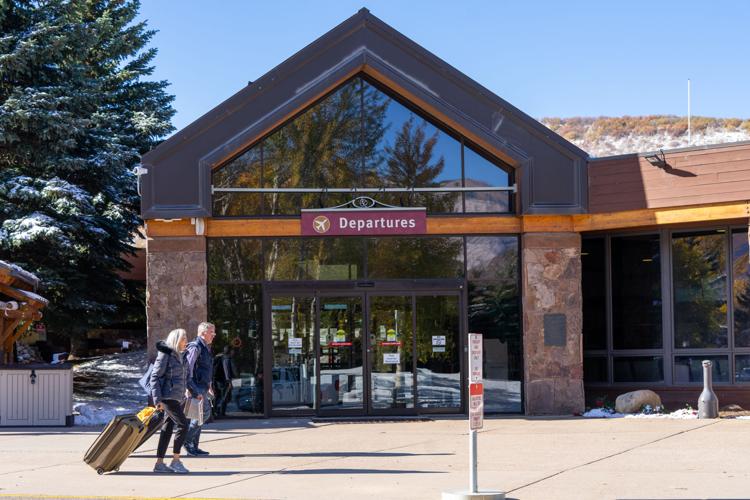 'Paper airplanes'
New Castle resident Tom Keough, a pilot with 40 years of flying experience who also has been involved in airport developments globally, would have joined the ASE Vision effort but arrived too late, becoming an area resident in June. At some point, he plans to move upvalley.
He's knee deep in the process anyway, attending meetings and speaking with committee members who are seeking alternative views from an industry insider.
"Inevitably as a pilot, you get involved in things like this, like I'm trying to get involved in Aspen's ­discussion," he said. "You pick up information as you go in the development of new airports, like one I'm currently involved with in Laos, where they are trying to put in a major cargo airport that would serve all of Asia. You learn pieces every time you do one of these things."
He said, as someone who is not an ASE Vision committee member, he's been frustrated at times by the lack of contact with certain people, but he continues to talk with others on the committees and absorb their thoughts.
"Clearly it's been an exercise that's been somewhat frustrating for them, but from my perspective and with the history I have, it's been frustrating for me too, because there's a lot of things that they may be aggressively pursuing that may not be part of their mandate," Keough said.
To him, the committee members have done "a remarkable job" in learning about aviation in a short amount of time. They are asking well-educated questions, though in many cases, not getting very many well-educated answers from the consultants who are supposed to be providing them.
Where is the process missing the boat? In his opinion, one of the committees is spending "hours upon hours" evaluating the next generation of commercial aircraft, attempting to discern which type of airplane will be the best future fit for the airport, from the perspective of passenger load, noise and emissions.
Stated reasons for the need for a wider runway include expectations about the next generation of aircraft, which are likely to have a wider wingspan than commercial aircraft currently using the facility. The maximum wingspan of planes currently allowed to land in Aspen is 95 feet. The most common aircraft serving Aspen is the CRJ-700, a 70-to-78 seater, which airlines are said to be phasing out. It has a wingspan of slightly more than 76 feet.
Local officials have said that if the runway is not relocated and widened, the airport could be forced by federal mandate to return to turboprop jets that can carry 20 or so people only as far as Denver, which would have a huge impact on local tourism. But many in the community are worried that the proposed runway expansion is being pushed to make room for much larger aircraft such as the Boeing 737 Max, which has a 117-foot, 10-inch wingspan. Aircraft with 118 feet of wingspan would be allowed to land in Aspen if the proposed runway expansion is realized.
Keough calls the local research and discussion about the future aircraft that could serve Aspen a "waste of time," as the commercial airlines will make that judgment themselves and for their own reasons. Local officials have said that the airport won't be able to mandate the type of aircraft that flies in if the runway is widened to accommodate a larger wingspan — the best they can do is offer an endorsement.
"Anybody in the situation they are in, that would consider what are 'paper airplanes' at this stage of the game, is fooling themselves," Keough said. "The airlines are ultimately going to decide what they are going to fly and where they are going to fly it. There will be no say from any third parties anywhere.
"The commercial airlines are public companies, driven by the bottom line, and they can't afford to listen to third parties, which quite frankly, don't know how to evaluate an airplane," Keough continued. "They don't have the resources to evaluate them, and they are trying to put together a recommendation that 'this is the airplane we want' because it's relatively quiet and doesn't pollute to the extent that some of the other ones might."
As for environmental concerns, Keough pointed out that the industry is developing more environmentally friendly aircraft, and that 10 years from now, noise and emissions may not be much of an issue.
That's because research into electric-powered airplanes is "hot right now and very well funded," including one that can carry 150 passengers. "The biggest issue is they don't have the right battery for it. They're working to get twice the power out of the battery size they want to use," he said.
Electric-powered jets will have "the noise of a toilet flushing. It doesn't have anything to make any noise with. It doesn't use anything to pollute with," he said.
Keough also cited a recent story in the Robb Report of a European fly-in event that included 23 aircraft of various types made to run on "city waste and cooking oil." The headline states, "Sustainable alternative jet fuel is propelling the industry toward a greener future."
Thus, "two of the major considerations of the vision group, noise and emissions, are going to be answered with a real airplane probably within 10 years," Keough said. The ASE Vision Technical Committee could be working on ways to make the current airfield configuration work through 2030, when such aircraft might be coming into the mainstream, he added.
The Transferium 2030
While Keough has been attending committee meetings, Eduard Oliemans, an Aspen designer and inventor, also has been working behind the scenes, developing an intermodal transportation system that connects the airport to the city of Aspen in ways that could best be described as "revolutionary."
That was his term, actually, for a concept to create high-performance, low-impact, seamlessly integrated "first mile to last mile" solutions for visitors, in ways that lessen the impact on the community while creating a more pleasurable and efficient travel experience.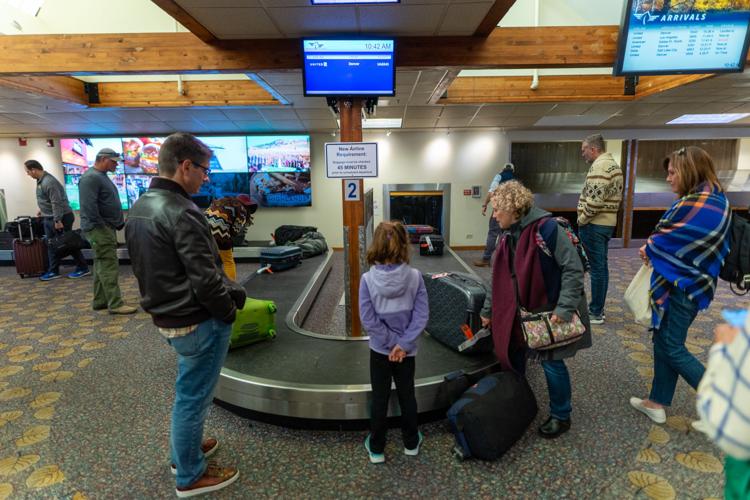 Oliemans already has presented his design study to many people.
"The reactions have been very, very positive," he said, "though people have said that it's extraordinarily ambitious."
His work started with a question: What would more convenient transportation to and from the airport look like? It centers around a plan for two structures, or "transferiums," one located at the airport and one near Rio Grande Place, between the park and Galena Plaza.
Visitors would be shuttled within 10 minutes between the airport and the city on dedicated bus lanes, or via light rail or gondola — the method is not as important, as long as it has no stops, he said. The Rio Grande Place transferium, or "Transferium 2030," would consist of three tiers, providing "a welcoming gateway to a walkable town."
The top level would be an attractive pedestrian plaza, partially covered and including a cafe, from where visitors and locals alike could walk to other destinations: the park to the north, or downtown Aspen and its many retail, restaurant and lodging opportunities to the south.
The second level would function as an "airline passenger transfer hall," with a transit turnaround loop that serves airport shuttles, taxis and the like. In addition to serving visitors moving to and from the airport, it could be a Roaring Fork Transportation Authority hub, replacing the Rubey Park bus depot.
That, Oliemans said, would be of great benefit to the community, taking RFTA buses away from the heart of downtown, thereby creating a safer, quieter and cleaner commercial core for visitors and locals alike to enjoy.
From the second-tier transfer hall, visitors could board transportation to their final destination — a hotel, condo or private residence. Or, once their trip is complete, they can take the express shuttle (or whatever mode of transportation is implemented) to return to the airport transferium.
The third, or bottom tier, would be a "luggage transfer hall," a facility that accepts luggage directly from the airport, to either be picked up by the traveler or moved to the visitor's final destination. Under the system, travelers would not have to concern themselves with the hassle of waiting at a baggage claim area and carrying luggage after landing, as it would be shipped directly from airport transferium to city transferium.
The city transferium also would feature a ride-in, ride-out area with covered, secured spaces to park hundreds of bicycles.
Oliemans spoke of the difficulties inherent to Rubey Park and a "paradox" — the more successful public transit becomes, the greater the stress on downtown streets. "The answer is to move the transit turnaround loop somewhere else," he said.
He noted that studies predict massive population growth of 50 percent in Colorado over the next 25 years, and all communities, even Aspen, are going to feel its effects. Along with the increase in residents, the highways will be clogged with more autonomous vehicles, transportation services (like Lyft and Uber) and package-delivery vehicles as online retail trends continue to gain popularity.
A state transportation official has warned of the "catastrophic implications" that could result from the increase in population, Oliemans said. It will be critically important to develop innovative transportation solutions, including seamless "end of the line" or "last mile" options for travelers.
There will be a need for free-flowing transportation from the airport to the city, he said. Fewer people are going to want to visit Aspen if they are stuck in hourlong traffic between the airport and the city, he pointed out.
"It is ambitious," Oliemans said, "but what happens if we don't do it?"
As for the expense, he warns of the economic costs of not trying to develop innovative solutions to what would surely become a case of massive gridlock on Highway 82 — not just during the morning and evening rush hours, but all day long.
Funding for such a system could be assisted by the sale of the property where Rubey Park lies, which is certainly worth tens of millions. To those who believe such concepts are beyond the realm of possibility, Oliemans noted that even Times Square has been reinvented and repurposed over the years.
"If you take a 30-year view, all of these things become possible," he said. "I would not be working on this if I were out of my tree."
Oliemans has been speaking with local leaders and ASE Vision committee members about his ideas. He acknowledged that the realization of Transferium 2030 would take a tremendous amount of political will and community support. Projects that are worth doing require a lot of hard work, he said.
He said he hopes that The Transferium concept will be put under a microscope for critical questions and that it will be considered in the future.
As an airport consultant said during one of the airport focus group meetings: "In my 30 years as an airport planner, I would like to stress that it is of critical importance to preserve all future transportation options to and from the airport. It is the key to future-proofing any airport."
Foregone conclusion?
Keough said that overall, his concern is that the ASE Vision process may end up with a lackluster result.
"I think the airport is not going to be as good as it could be. My feeling is there is some more aviation advice out there that they are ignoring," he said.
He agreed with the ­Community Character Committee conclusion that efforts should be focused on the terminal and that air-side improvements should wait. A new terminal would be more functional if the arrivals area were separated from the departures section instead of being lumped closely together. He suggested an out-of-the-box idea, developing a building on the Airport Business Center side of Highway 82 and making that the center for ticketing, security screening and a secure waiting area with a restaurant and bar.
Visitors could then be shuttled via underground tram system, or some other secure means, to their departure gates near aprons and the runway. The arrivals area is less important, as passengers tend to just want to leave the airport as quickly as possible.
"People are not interested in a beautiful arrivals area. They are interested in getting out of the airplane and getting to where they are ­going," Keough said.
He also believes that airport efficiency would improve — meaning fewer weather-related diversions — with an instrument approach system. Pilots flying into Aspen use visual approach, deemed necessary in years past because of the surrounding mountainside. But technology has improved and an instrument approach could be doable, and it's something that could be studied under the ASE Vision process.
"They talk about safety all the time, and nothing could be safer than having a precision approach to the airport," he said.
Keough wondered aloud if the politics of local powers-that-be are in play, and whether "decisions have been made about what they want the [overarching ASE Vision Committee] to ultimately say, as to what the outcome will be."
That would be a shame, he said, because the community may end up missing out on alternative ideas that could make the airport more modern, more efficient, better-looking and a better service.
"The objective should be to make Aspen's airport the envy of every recreational airport in the world. That's why I've made a nuisance of myself talking to people." he said, adding, "The people on the committees are eating up the information I've been giving them."
Poschman believes the ASE Vision process will be valuable in that the community will have a voice in saying what it wants in an airport.
He acknowledged that there are skeptics who believe the result, or recommendation, is a foregone conclusion. He said that's not the case.
Solutions to community problems often can create more problems, Poschman admitted. But he said he's confident that solutions that represent the "will of the people" will evolve through the committee work.
"It's been said that this will be the biggest local project since the highway through Glenwood Canyon," he said. "I think it's best to see what the community wants to do."