More than 4,000 people took to the slopes on opening day at Aspen Mountain and Snowmass Saturday, and it's a safe bet that most went home happy after the season kickoff that came five days early and was aided by 14 inches of new snow in the hours before the first gondola climbed its way to the Sundeck.
The 2,700 on Aspen Mountain, according to figures provided by Aspen Skiing Co., enjoyed top-to-bottom skiing that was made possible no earlier than Friday morning, thanks to the recent snow. Otherwise it would have been half-hour laps on Little Nell and Bell Mountain chairs to ski 75 acres of mainly man-made snow.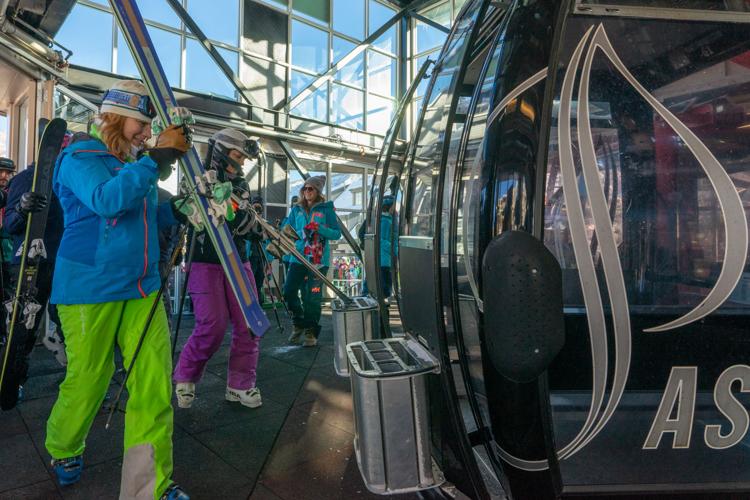 Instead, by day's end and thanks to additional terrain openings on Sunset, Sunrise, Hanging Tree, North American and Gretl's, skiers and riders were able to make turns on 180 acres covered in up to a foot of fresh snow, not to mention pleasant winter temperatures and bluebird skies. Most of the terrain accessed by Ajax Express was open.
"I was just happy to be skiing fresh powder," said James Ibbotson, a born-and-raised Aspen Mountain skier who lives in Carbondale, describing the conditions he experienced between 10 a.m. and 1 p.m. as "surprisingly pleasant."
Ibbotson was there for the "rope drop" on Sunrise/Sunset.
"It's always fun to ski that in the beginning of season without the huge moguls underneath," he said. "I didn't hit bottom at all."
Spar Gulch was also skiing well, he said. "Even the man-made stuff wasn't too noticeable."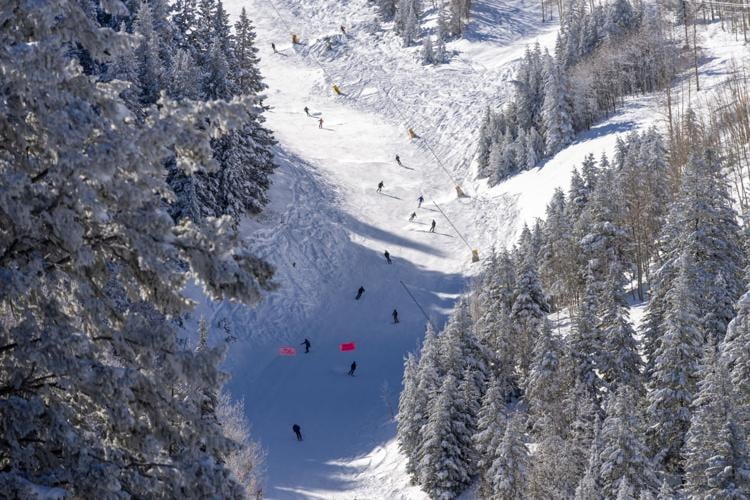 Snowmass' opening remained limited to 60 acres accessed off the midway point of the Village Express six pack, as well as the Elk Camp Meadows beginner area, but still attracted 1,500, according to SkiCo Vice President for Communications Jeff Hanle.
Mountain Operations Vice President Katie Ertl said skiing from the top of the six pack is awaiting more snowmaking on Max Park, which was stymied by warming temperatures that cracked the upper 30s on Saturday afternoon, following a chilly morning.
More snow is in the forecast for Monday and Tuesday of Thanksgiving week.
Aspen Highlands and Buttermilk are scheduled to open Dec. 7.
More detailed snow and grooming reports can be found at https://www.aspensnowmass.com/our-mountains/snow-report