It's been 11 years since Gretchen Bleiler won X Games gold in the Snowboard SuperPipe event after nailing a near-perfect run under the lights in front of the hometown crowd, where she held off a tough challenge by her then biggest rival.
In describing the "flow state" that led to this peak performance, Bleiler said this week of that brisk evening in January 2010, "The biggest thing I did was get out of my own way and allow myself to perform at the high level."
The towering halfpipe at the base of Buttermilk Mountain has been home for snowboarding's progression since before Bleiler earned the fourth Winter X Games gold medal of her career, but she is the last snowboarder with local ties to stand atop an X Games Aspen podium since her memorable victory against the many times decorated Kelly Clark.
In recent years, it could be said that Aspen-bred Skier SuperPipe champions Alex Ferreira, who will attempt to earn a third gold medal in the discipline in X Games Aspen 2021, teammate Torin Yater-Wallace as well as Crested Butte's Aaron Blunck, have taken some attention away from snowboarders in the big pipe.
"Right now, I do feel that (Ski SuperPipe) does overshadow snowboarding a bit. But I really feel like it goes in waves and rivalries," veteran X Games announcer Brad Jay said Saturday.
"Ferreira, Blunck and Torin make it so fun to announce. It always seems to go down to the wire with these guys. The cool thing is I remember announcing Torin as a little kid forerunning the X Games pipe contest and seeing what a shredder he has become," said Jay, who won't be in attendance as stadium announcer for 2021 due to the ban on in-person spectating.
That doesn't make him any less of a fan of the Snowboard SuperPipe competition, which this year will see the return of Shaun White for the first time since 2017, according to ESPN. White, who could not be reached for this story, last won an X Games medal, gold, in 2013. All told he's garnered 15 X Games gold medals, 13 from snowboarding and two from skateboarding.
Olympic gold medalist Chloe Kim, who is returning to X Games Aspen after a year off to pursue school and performing on "The Masked Singer," was competing in Switzerland this week and unavailable to comment. She too is expected to raise the snowboard stakes.
In 2018 and at age 17, she became the youngest woman to win an Olympic snowboard halfpipe gold medal. Kim has won five X Games gold medals in seven appearances, according to ESPN.
"Snowboard pipe has always had the drama … I expect it to go huge this year with a great cast of characters," Jay said. "I can't wait to grab the popcorn and watch the fireworks."
In 2020, which saw Scotty James win the men's event and Queralt Castallet strike gold in the women's X Games Snowboard SuperPipe, Aspen Valley Ski and Snowboard Club-trained athlete Jake Pates represented the home-grown riders, according to Jason Cook, snowboard team program director.
Jake Canter, riding in the knuckle huck, and Chris Corning, competing in slopestyle, were other boarders who have trained locally and qualified for X Games last year, Cook recalled. He went on to add that "Historically, if my memory is correct" and in addition to Bleiler, AVSC snowboard representation at the X Games has come from Jason Earz Smith and Jordie Karlinski in boardercross and Travis McClain, who was a triple threat in boardercross, slopestyle and big air.
Repeat victors in 2021?
Of last year's X Games snowboard pipe winners Scotty James and Queralt Castellet, can they repeat in 2021?
According to Jay, "Scotty James, I feel definitely, has a chance to repeat and I would pick him as a favorite to win for sure. With Ayumu (Hirano) out, that's one less rider he has to worry about."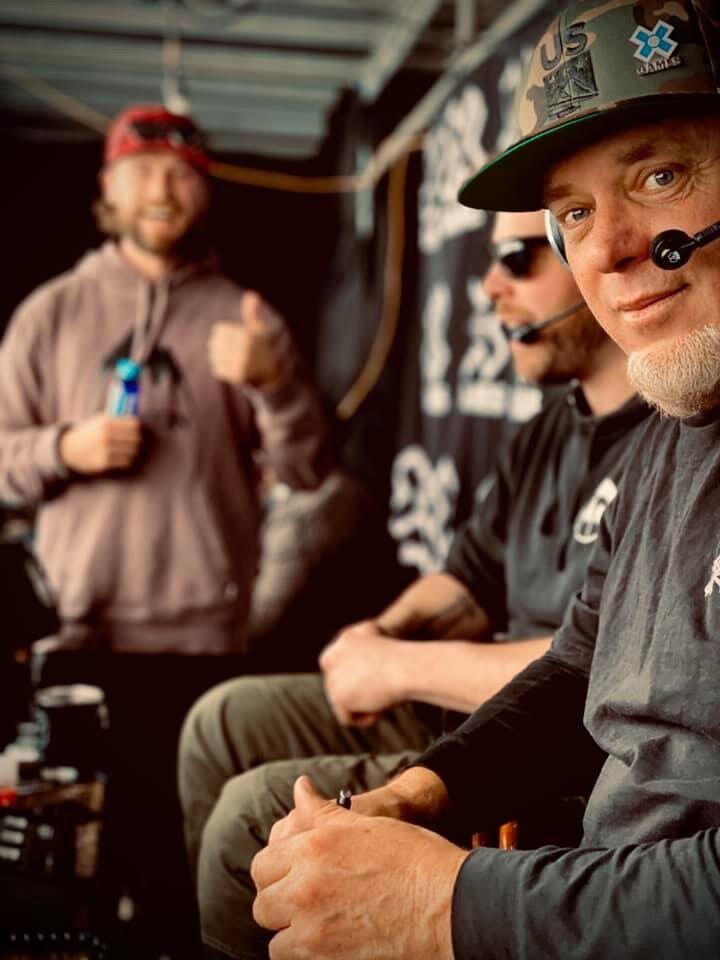 He predicted that Castellet may have a harder time repeating.
"She is a legend of women halfpipe riding and is a three-time Olympian, but with Chloe, Maddie (Maestro, who won bronze here in 2018) and the rest it will definitely not be easy."
Gretchen Bleiler knows special things can happen at the X Games, which she said has been a more reliable barometer of halfpipe snowboard performances than at the Olympic Games (she is an Olympic silver medalist from 2006).
"Whenever I competed, I'd pull apart the run," Bleiler recalled of her self-criticism. But in 2010 and on the cusp of the Olympics in Vancouver, everything just came together. At the time, Bleiler said, she recalls thinking, "It was probably the best run I'll ever do in my career."
She also remembers watching Alex Ferreira and Torin Yater-Wallace competing in Ski SuperPipe when they were teens and she was nearing the end of an illustrious career.
Bleiler said she shares a similar mindset to Ferreira in that "every little thing is a learning ­experience."
Jay said he had "the awesome pleasure of announcing two of Gretchen Bleiler's X Games gold medals" and recalled most fondly her final gold in 2010.
"Gretchen had a 90.00 on her first [run] and was in second place. Kelly Clark had the lead as usual and Gretchen was playing catch up. She needed to step it up and add more to her run, and she did just that," Jay said, the memory still crisp after more than a decade.
"She started her run with a frontside 900 into a smooth backside 540 followed by a huge crippler into cab 720 to a frontside 540. Gretchen needed to spin backside to have a chance at beating Kelly," Jay said. "Gretchen added a backside 540 to her last run on the way to a 96.66, securing herself a fourth X Games gold medal."
He declared, "Gretchen is a true snowboarding ambassador."
Asked what other snowboard performances in the Buttermilk X Games SuperPipe are most notable Jay said, "It's impossible to answer this question without mentioning the legend Shaun White. 2012 is the year that stands out to me, when talking Shaun's accomplishments. That was the year he had won four straight X Games titles and was going for five. He was definitely a favorite to win gold going into the night, and he did not disappoint one bit."
White would go on to land what at the time was the highest X Games Snowboard SuperPipe score in the history of X Games coming in at 97.66 and had the contest won.
In his victory lap, Shaun capped his run with a combo, a Double Mctwist 1260 into a frontside double cork 1260.
"As the live announcer that night, I get the score from the judges a split second before it's displayed. I remember seeing the 100 on my screen and standing up and screaming a perfect 100," Jay said.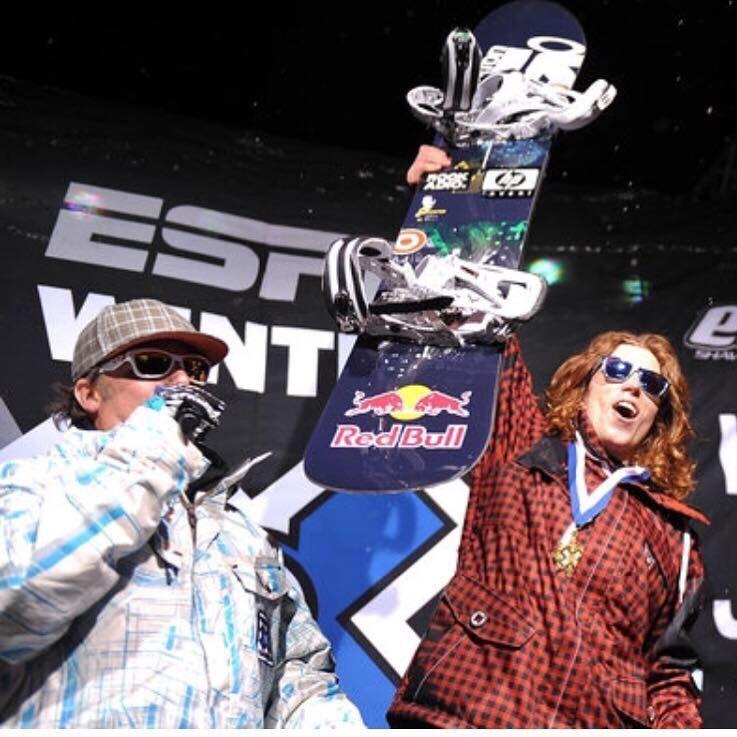 "If you watch the replay you can hear me in the background with the score reveal. To this day it still gives me chills watching it. Definitely one of the biggest nights in Winter X Games history," he said.
While X Games Aspen 2021 will lack on-site spectators, it won't be without the opportunity for new indelible memories to be made. For the schedule go to xgames.com/events/2021/aspen/schedule/tv