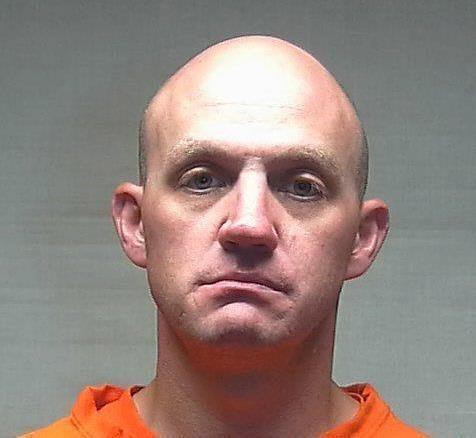 In his second court appearance since being arrested July 11 in connection with two separate purse snatchings in a week and a holdup at a concession stand during Theatre Aspen's "Guys and Dolls" production, a 38-year-old local man told Pitkin County District judge that he intends to represent himself in the case.
Yuri Ognacevic further maintained that the $15,000 cash bond previously paid by his stepfather to obtain his release from jail should be returned and instead shifted to a personal recognizance bond, which does not require any money.
"The bond was posted by my parents and I really do not feel right about burdening them with that financial responsibility. I don't feel right about it," he said.
District Judge Chris Seldin denied the request.
"The seriousness of charges like these … does create the possibility of a flight risk, even in the sort of person like you, with longstanding ties to the community..." he started.
"May I point out..." Ognacevic interrupted.
"No. This is how it works: You get to make your argument, [prosecutors] get to respond and then I get to make a decision," Seldin replied. "What doesn't happen is I make a decision, you argue against my decision and argue against everything I say. Bond will remain as set."
Though Ognacevic started his appearance seemingly set on representing himself, that position appeared to waver as his exchange with the judge continued.
"I'm well aware of my Sixth Amendment rights to represent myself. I also have notes on a Supreme Court ruling from 1975, if you would like to hear those," he told Seldin at the start of his appearance. "That's why I am asking for a continuance, mainly because if I do take that course of action, in order to show the proper respect to this court, I'm obviously not going to be a court lawyer in the next few months, but I would like to begin a rudimentary knowledge of the rules, procedures, proper etiquette so as to show you and the court respect."
But there was a point for which he required clarification.
"I'm sorry, I still don't understand if this is just a bond appearing order or if I am being arraigned," he said.
After explaining to Ognacevic that he did not need to enter a plea during yesterday's docket, Seldin encouraged him to apply for a public defender.
"Do that right away," Seldin said.
Ognacevic instead explained his reasoning for wanting to pursue self representation — and outlined his intentions regarding which charges he's contesting and to which ones he's planning to plead guilty.
"It's because I believe the judicial system is not as broken as people have been led to believe lately," he said about representing himself. "I believe justice will work its course, and I believe counts one, two, three and four, I will either be acquitted by jury trial or the charges will be dropped prior to that. On counts five through eight, I do intend to plead guilty — with mitigating circumstances, though."
The first four charges Ognacevic referenced include aggravated robbery, a class 3 felony, and a violent sentencing enhancer in relation to the aggravated robbery. Additionally, he is facing two counts of theft from a person, each a class 5 felony.
The remaining charges — all possession of weapon, a class 6 felony — came several days after his arrest when a search warrant allowed police to enter his home. Among the four guns found was an AR-15. Ognacevic was sentenced to four years in prison for his participation in an armed robbery — one of several incidents he was allegedly connected to — in 1999. As a convicted felon, he cannot possess firearms.
Yet when Deputy District Attorney Don Nottingham presented a mandatory protection order restricting contact with the alleged victims that also mandates Ognacevic must not be in possession of or relinquish firearms or ammunition, and stipulates within 24 hours, Ognacevic again protested.
"The counts five through eight, is this case, is that a separate case?" he posed, referencing the weapons possession. "The weapons were not used in these first few counts … [police] found them."
He went on to explain that he had ammunition at his parents' home near McClure Pass — an area he didn't feel he'd have access to within 24 hours.
"I have no means of transportation up there. I'm currently staying up in my hunting camp," he said. "[The ammunition is] in the home of my parents; it's not in my possession."
Seldin scheduled Ognacevic's next court appearance for Oct. 7, well after an upcoming spinal surgery, to give the defendant time to recover — and possibly seek professional legal representation.