Anderson Ranch Arts Center announced last week that it will honor Christian Marclay with the International Artist Award and Dana Farouki with the Service to the Arts Award.
The 2023 honorees will be recognized during the ranch's annual Recognition Week celebration, commencing this year from July 10-15. 
Recognition Week is Anderson Ranch's major fundraising benefit, historically raising "more than $1.2 million to support the ranch's core educational programs and student scholarships," according to an arts center news release. 
The weeklong celebration commemorates key figures in the art world and includes the Recognition Dinner on July 13 and the Annual Art Auction and Community Picnic on July 15.
The 2023 honorees will receive their awards at the Recognition Dinner. The International Artist Award is presented each year to a globally-recognized artist who demonstrates the highest level of artistic achievement and whose career has fundamentally influenced contemporary art.
As the 26th honoree, Marclay joins illustrious past recipients, including Yinka Shonibare CBE in 2022, Simone Leigh (2021), Nick Cave (2019), Ai Weiwei (2018) and Wangechi Mutu (2017), among other artists. 
Born in San Rafael, California, in 1955, Marclay is a visual artist and composer whose work explores connections between vision and sound and the ways in which the two sensibilities enrich and challenge one another.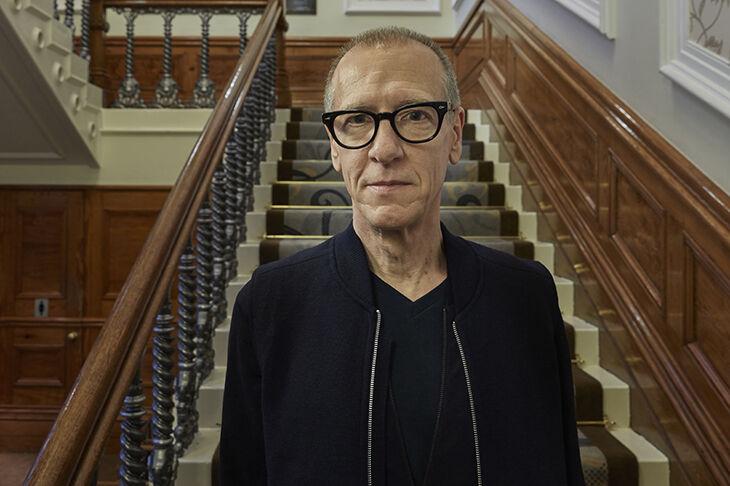 Marclay garnered international acclaim in 2011 at the 54th Venice Biennale for video work, "The Clock," for which he received the prestigious Golden Lion Award. 
A pioneering DJ who uses records and turntables as musical instruments to create sound collages, Marclay has performed and recorded both solo and in collaboration with many musicians since 1979. 
Marclay's work has been exhibited in museums and galleries internationally, including solo presentations at the Hirshhorn Museum and Sculpture Garden in Washington, D.C.; the Musée d'art et d'histoire in Geneva; the Kunsthaus in Zurich; the Whitney Museum of American Art; the Museu d'Art Contemporani de Barcelona; and most recently, in a comprehensive survey at the Centre Pompidou in Paris. 
His work is in the public collections of the Metropolitan Museum of Art; the Smithsonian American Art Museum; the Tate Modern in London and the Centre Georges Pompidou in Paris. Marclay currently lives and works in London. 
"We are delighted to honor Christian Marclay with our International Artist Award," said Peter Waanders, president and CEO of Anderson Ranch, in a prepared statement. 
"Over his 40-year career, Christian has been a pioneer in making work that is a fusion of fine art and audio cultures, incorporating performance, collage, painting, sculpture, installation, photography and film into his practice in a way that aligns perfectly with the ranch's rich history of art making incorporating a wide array of media," Waanders said in the release. "Christian's work has been exhibited widely in the world's most prominent museums. …We are incredibly excited to have him on campus this summer." 
Waanders also commented on this year's Service to the Arts Award honoree in his statement.
"We are also honored to present longtime ranch friend and supporter, Dana Farouki, with our Service to the Arts Award," Waanders said. "Farouki is an amazing arts leader, curator and patron with longtime connections to the Aspen-Snowmass area and Anderson Ranch."
The Service to the Arts Award is presented to locally and nationally recognized arts advocates who demonstrate the highest level of leadership, integrity and vision, the release says. Prior recipients include Sarah Arison in 2019, Bunny and Charles Burson (2018) and Jan and Ronnie Greenberg (2017), among others.
Farouki is a curator and patron who specializes in Middle Eastern contemporary art. As an advocate of Middle Eastern artists and cultural initiatives, she oversaw the largest commissioning-based prize for MENASA, in collaboration with Art Dubai, until 2018. 
In addition to serving on the board of trustees for Creative Time, Bidoun Projects and MoMA PS1, Farouki is the founding chair of The Solomon R. Guggenheim Foundation's Middle East Circle and also is a member of Brown University's Middle East Advisory Council and the National Arts Advisory Committee for the Middle East Institute.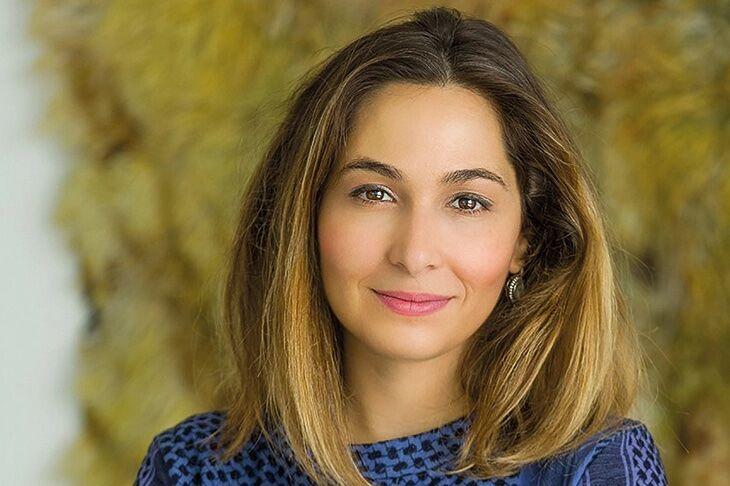 "Farouki's advocacy for Middle Eastern art as a curator, cultural patron and entrepreneur has established her as an important and pioneering leader in the international arts community," Waanders said. "Her leadership at a broad array of cultural institutions represents the highest level of integrity, vision and generosity of spirit. We are honored to celebrate Farouki's significant and impactful contributions to the arts and are looking forward to welcoming her back to campus to accept the award." 
The ranch's Recognition Week will be held July 10-15, and individual tickets to the dinner will be available to National Council members beginning on April 17. 
For more information about the benefit or the 2023 honorees, visit andersonranch.org.