Homes in the highest tier of the Aspen-Pitkin County Housing Authority's category structure are now nearing the $2 million mark. And, perhaps not surprisingly, there are no takers.
161 Riverdown Drive, a 3,278-square-foot home in the Aspen Airport Business Center's North Forty neighborhood, was listed for $1.82 million on Sept 6. On Oct 2, a five-bedroom, three-bathroom home in the Smuggler Park subdivision in Aspen was listed for $1.99 million. Both residences are under an APCHA housing classification that requires no income caps and do not need to be sold through the housing office.
APCHA uses five categories, each with maximum earnings and assets, to sort eligible residents into a fair pricing structure for those bidding on rental and ownership units. The highest numbered category, Category 5, sets an income limit at $173,350 for a single person or $248,200 for a four-person household. Category 5 residents cannot have net assets higher than $925,000.
Those earning more than Category 5-level income, fall into the RO, or "resident occupied," category. There are 15 RO subdivisions throughout Pitkin County, and they each have slightly different rules about who is eligible to purchase property in the neighborhood, as well as the value a home can accrue over time.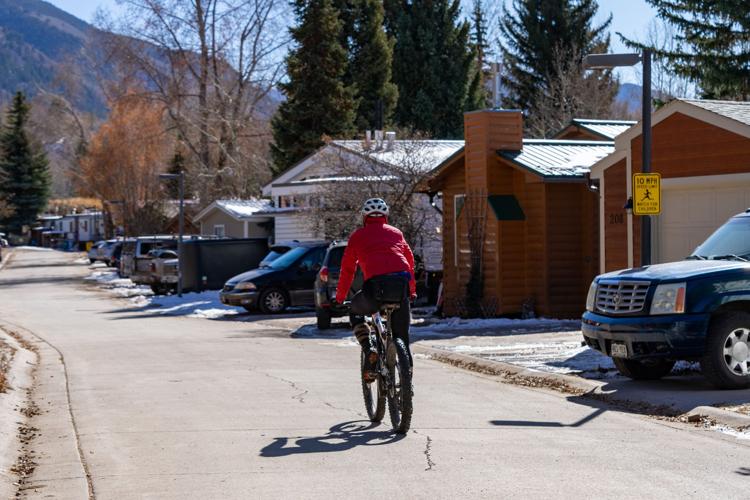 For the majority of APCHA's non-RO stock, there is a cap on the amount a home can sell for. The maximum asking price is calculated, in most cases, using the price the buyer paid for the home, plus no more than an annual 3 percent simple appreciation from the time of purchase to the time of sale. Capital improvement projects, up to a cap on added value, can be factored in as well.
Some RO deed restrictions, however, have no regulations regarding the maximum sale price, and instead leave the sale up to what market forces will allow, within the constraints that the buyer be a Pitkin County resident.
Cindy Christensen, deputy director of APCHA, said the RO category exists because of the steep entrance into Aspen's free market housing supply. At $555.00 per square foot, the North Forty home is well below the average $1,175 price per square foot of residential property sold on the free market in 2019.
"There is a market that still can't move into the free market," Christensen said. "So there is still that discrepancy and that's why this program is still so important."
The North Forty subdivision's deed restrictions were adopted in 1999. Developer John McBride sold 59 lots for between $75,000 and $125,000, and owners paid out of pocket to build their individual homes.
"All of the lots sold in about a month and a half," said McBride, "and they had to turn in their initial costs to the housing authority."
APCHA then determined the price point for each home, in accordance with the subdivision master deed restriction agreement.
"The maximum resale price shall be calculated as follows," reads the agreement. "The actual cost to construct a unit on a lot, plus 4% appreciation on that amount from the time of the certificate of occupancy (CO), subject to the requirements."
"I remember at the time thinking, if it was 4% that was a little high," McBride said.
161 Riverdown Drive last sold for $1.43 million in September 2012.
APCHA is overseeing the sale of the home this time around, which is rare for an RO classified home.
"We haven't really done any advertising or selling of the North Forty in the past, except for one or two years after the project was done," Christensen said.
APCHA still qualifies all buyers and gets a 1% fee from the sale, but Christensen said the RO homes are so popular, they don't always get listed before a buyer is found.
"Usually people have either sold it through a real estate agent, which more than likely charge more than what we charge, or they put a sign up and then they can sell it that way," she said.
Defining affordable
The newly constituted APCHA board of directors, which now includes elected officials along with appointed citizens, is tackling the entire program's guidelines this fall. Among those changes is adding a proposed definition of an affordability standard for all residents living in the system. The board has proposed using the typical national standard, that housing costs should make up about a third of one's income.
Under that benchmark, the new buyer for 161 Riverdown Drive would have to prove they make about $20,427 a month, providing they had a 20 percent down payment and were approved for a 30-year mortgage at a 3.92 interest rate.
The U.S. Census Bureau's American Community Survey shows that the median income of Pitkin County residents is $67,755. Even when looking at the average income instead, which allows those at the very top of the earnings spectrum to skew the data, Pitkin County residents' mean earnings were $130,882. It would take two people at the top of the county's average earnings spectrum to qualify for a loan at the price of the North Forty home. And while there may be residents earning incomes at that level while living in Pitkin County, the work they do would also have to meet the requirements that would define them as being part of the local workforce.
One stipulation of the North Forty's deed restrictions is that the buyer have at least three years of consecutive work history where they have earned at least 75 percent of their income within the county. The census data from the last five years show that even the top paying local jobs fall short of the salary that would be needed to purchase homes near the $2 million mark.
"The highest paid jobs held by residents of Pitkin County, CO, by median earnings, are Legal Occupations ($101,910), Health Diagnosing & Treating Practitioners & Other Technical Occupations ($87,589), and Law Enforcement Workers Including Supervisors ($83,821)," states a summary from the census bureau.
McBride said he is proud of the community atmosphere that has blossomed from the development of the North Forty neighborhood. But, as the neighborhood's homes began selling over the $1 million mark this decade, he questioned if the development is serving the demographic originally intended.
"I'm a little surprised," said McBride. "I don't think it's going to sell. … I just don't think there is someone local who can afford that."
So far, McBride is correct. While most of APCHA's lower-priced sales listings garner 40-80 lottery bids from hopefuls looking to own a home, the bid period for the North 40 home came and went without any interest. The lottery system prioritizes candidates who bid top price and meet the household size of the available unit. For instance, a couple without kids would not have their names placed in the proverbial fishbowl in the first-round drawing on a three-bedroom house.
Decades ago, houses would go to lottery with no top priority interest and then go to second-round picks, or open up for first-come, first-served bids. This is how some residents were able to buy homes larger than their family size, and remain in them today. However, the demand for employee housing has escalated as the country has come out of the recession, and now it is very rare that a home would not have a top priority bid.
For 161 Riverdown Drive, which is entering its third month on the market, any reasonable purchase offer will be presented to the seller. The owner does not have to meet the household size requirements a four-bedroom house would typically necessitate. But the other requirements involving work history and residency, along with the asking price, have led to no takers so far.
Neighborhood rules
Other subdivisions in the RO category have less stringent requirements. The Aspen Village and Lazy Glen subdivisions are mobile home parks located off Highway 82, near Woody Creek and in the midvalley, respectively. Unlike the North 40, there is no accrual cap on the homes. Buyers only need to have one year of local work history, and the majority of their earnings need to come from within the Roaring Fork Valley as a whole, not limited to Pitkin County. The units in those neighborhoods top out at around $450,000, though in October a seller at 116 Aspen Village posted a four-bedroom, three-bath, 2,500-square-foot home on Zillow for $1 million under the "make me move" feature.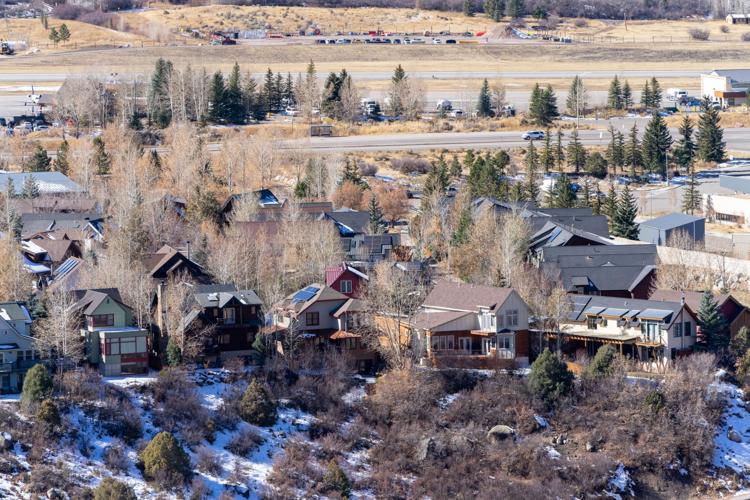 Lazy Glen and Aspen Village join Woody Creek Plaza and Smuggler Park as the authority's four mobile home parks that have been converted to subdivisions since their inception, which allows occupants to own the land as well as the home.
In Smuggler Park, which boasts a motto of "real homes for real locals" on its HOA website, there are four homes for sale, ranging from $925,000 to $1.96 million. A vacant lot in the park is listed for $695,000.
In September, APCHA Executive Director Mike Kosdrosky presented his board of directors with a summary of data regarding the housing stock and its residents. In Aspen, wages are disproportionately low compared to the cost of housing. He used the metric of an average salary for a police officer in relation to the median home price. He compared Aspen's ratio to that of Boulder, Denver, and San Francisco, all of which have a better income-to-property-value ratio. So while the valley's home prices are rising, the paychecks are not.
A down payment on even Smuggler Park's cheapest listing is $139,000. To acquire that payment at the recommended rate of 5% annually placed aside for a home, a resident would need to have earned more than $278,000 a year for a decade.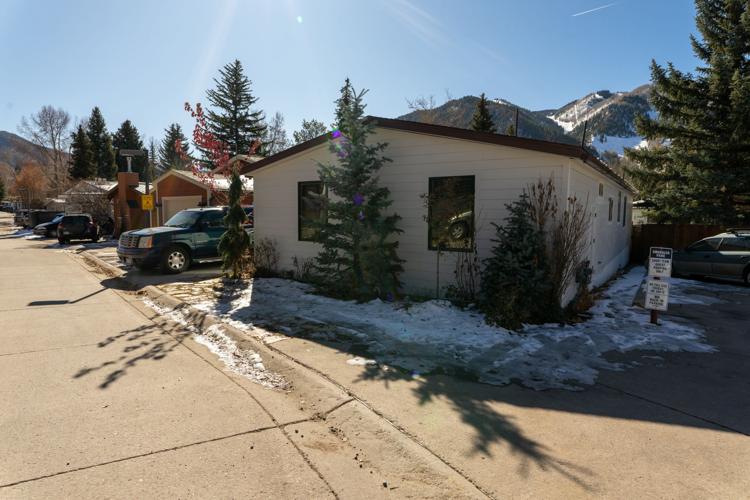 The Smuggler Park properties have all been on the market for over 100 days, one has been listed for 418 days. With no income requirements of the buyer, and only the mandate that they live in the home for six months plus a day each year to make it their primary residence, the prices are still above what many locals are willing or able to pay.
Yet, just feet away across the street from the subdivision, a four-bedroom free market home is listed for $12 million.