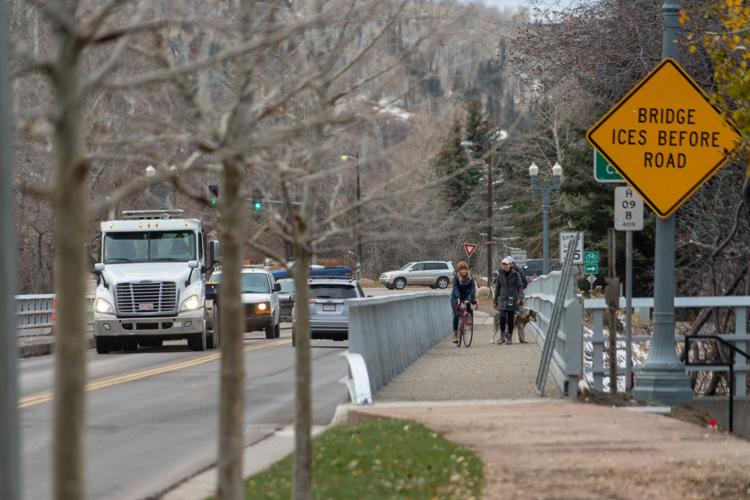 The city of Aspen has moved up to the gold ranking as a Bicycle Friendly Community (BFC), according to the League of American Bicyclists.
Aspen has previously been recognized as a silver level community and is joining five other communities, including Carbondale, Crested Butte and Breckenridge that are designated as a gold level BFC in the state of Colorado.
Colorado is ranked as the sixth most bicycle friendly state in the U.S.
The gold level BFC award recognizes Aspen's commitment to improving conditions for bicycling through investment in bicycling promotion, education programs, infrastructure and pro-bicycling policies, according to a city of Aspen press release.
"Providing safe, accessible bike options and routes for our community has been made possible because of the strong partnerships between the city, local biking organizations, transportation partners and bicyclists," city engineer Trish Aragon said in the release. "City engineering is currently evaluating opportunities for making continued improvements to connectivity and bicycle infrastructure in 2019. We look forward to hearing more from the community about their observations on ways to enhance bike conditions in the city."
Over recent years, the city has completed or initiated several key bike-friendly programs and projects including the Hopkins bike/ped way, Castle Creek Bridge / Hallam Street improvement project, the expanded WE-cycle program and phase II of the Bicycle Pedestrian Master Plan.
Current projects for City of Aspen Parks and Open Space include Castle Creek Trail to the Music School, a neighborhood trail at Burlingame, drainage and armor improvements on the Meadows Trail, and increased bike racks downtown.
In January, the engineering department plans to present revised engineering standards to city council for adoption which refers to the Association of Pedestrian and Bicycle Professionals (APBP) guidelines. Engineering will also be leading new capital projects next year including the Hallam Street bike/ped way and Garmish Street improvements. In addition to bike condition improvements, both projects will address safety and connectivity concerns. Details for each project are being finalized and are expected to be announced next year.