When the Americans with Disabilities Act became law 30 years ago today, there was a single trail in the Roaring Fork Valley, the Braille Trail, that followed federal guidelines for people who require adaptations.
For those users, the trail network between Independence Pass and Glenwood Springs hasn't changed much in the three decades since the landmark ADA, which provides protections against discrimination from jobs to housing, health care, transportation and recreation.
But that's due to change, as in concert with ADA's July 26 anniversary, Roaring Fork Outdoor Volunteers is beginning an initiative called "Trails & Ways" whose mission is to create more accessible trails for people with physical, motor, sensory and intellectual disabilities.
"We originally started by building trails for pedestrians, then for horseback riders, then for bikers; building accessible trails is a natural — and necessary — next step," said Jacob Baker, spokesman for the 25-year-old organization.
For this ambitious project, the group has sought the assistance of Challenge Aspen and Ascendigo Autism Services, which are starting to weigh in with expertise to "create trail experiences for disabilities such as autism and PTSD, for which, literally, no standards or best practices exist," Baker said.
Those communities are being asked: What accessibility means to them; what outdoors activities they currently visit most or would like to visit, and what trail enhancements would be best at this time?
"We hope that, with their help, for example, a river trail might feature specific elements to make it a favorite spot for autistic trail users, or a downhill mountain bike trail might be equipped to guard against anxiety-producing experiences for PTSD trail users," Baker said.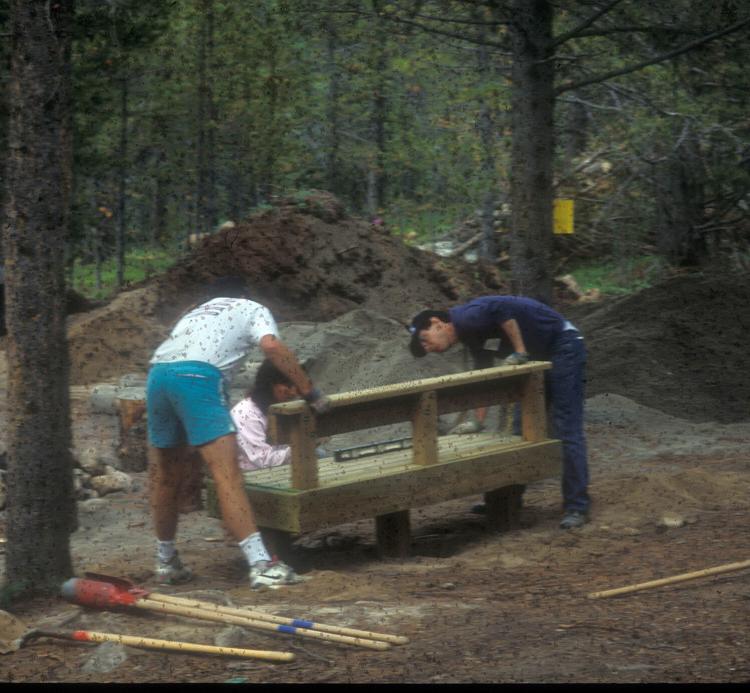 One size doesn't fit all
Autism is a rapidly evolving field and wasn't on the ADA's radar 30 years ago.
"There are very little accessible things designed with people with autism in mind," said Matthew McCabe, director of adventures and curriculum for Ascendigo Autism Services.
Sensory and sound are important considerations for those on the autistic spectrum, as are shade, sun, light and temperature.
"Ascendigo's involvement is hopefully going to be advocacy, public relations as well as volunteering to help with actual construction" or the trails, he said.
With RFOV's Baker, they have discussed signage for the bike path intersection in the Blue Creek open space preserve near Catherine's Store. There's potential for people on the spectrum to be startled by road noise after emerging from the comforting hum of the river.
A warning light alerting that the auditory experience might change could be a solution to a problem that had not previously been considered, McCabe said.
"Autism prevalence has grown five-fold since the ADA launched," with approximately one in 48 children today on the autism spectrum, McCabe said. He added it is four times more common in boys than girls.
"Even with the scope of the ADA, people with autism are being left out," he said. McCabe added, "It's really cool Roaring Fork Outdoor Volunteers wants to create accessible recreation areas."
Members of the general public might point out that there's no shortage of trails in the valley, some of which seem readily accessible.
But RFOV's Baker counters that "paved pathways at Crown Mountain Park are not equivalent to wilderness characteristics that able-bodied people enjoy."
Public health is for everyone
In a statement issued Friday by the Centers for Disease Control and Prevention, it was noted that "On July 26, our nation will celebrate the 30th anniversary of the landmark Americans with Disabilities Act of 1990 (ADA), which provides protections against discrimination of people with disabilities in several areas including employment, education, health care, recreation, transportation and housing.
"The ADA was enacted and signed into law to ensure that people with disabilities have the same rights and access to opportunities as people without disabilities. CDC recognizes the ADA as an opportunity for the inclusion of people with disabilities in federal efforts related to public health and health care," according to the release that quoted Director Robert Redfield.
The ability to access the great outdoors has been critical to people's mental health during the pandemic.
Longtime Aspenites Laura Grinstead and her partner Marc Huley who is sight impaired, said they had not visited the Braille Trail in years.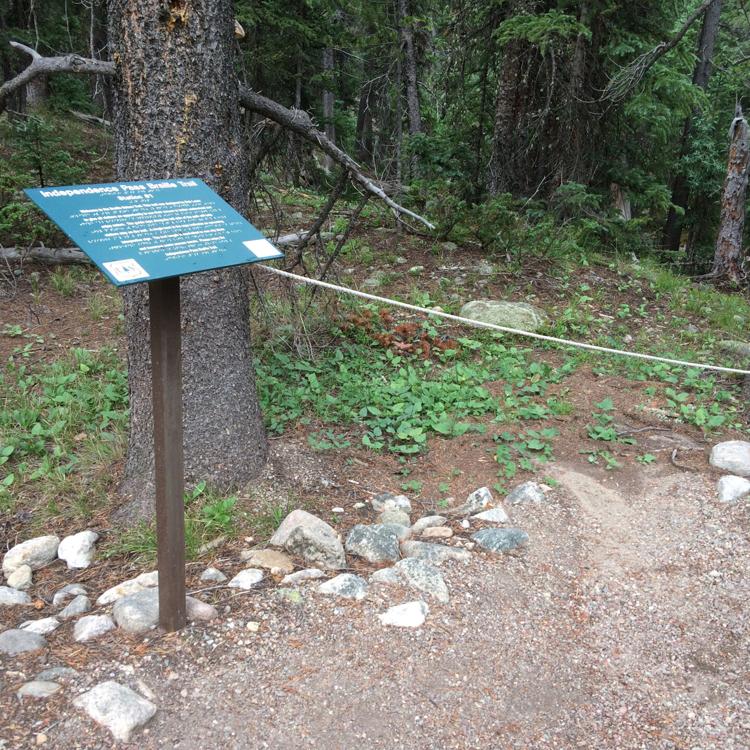 While lauding its good intentions, she noted the irony in the trail's relative inaccessibility.
"For the blind, they've got to get someone to drive them there, first of all," Grinstead said with a laugh. "They're not going to be finding their way."
It will require a careful balancing act trying to provide a wilderness experience with easily accessible (including RFTA service) trails.
Grinstead and Huley, who are avid skiers and regular fixtures on the local mountains, find their most accessible outdoor experiences outside of this valley to be in Kauai.
"There's a great walking path along the ocean we take every day," she said.
Grinstead referenced Lihue's White Cane Safety Day, an annual observance celebrated Oct. 15 that honors the achievements of those who are blind or visually impaired.
"They have a parade with blind people and an outing in the park," she said.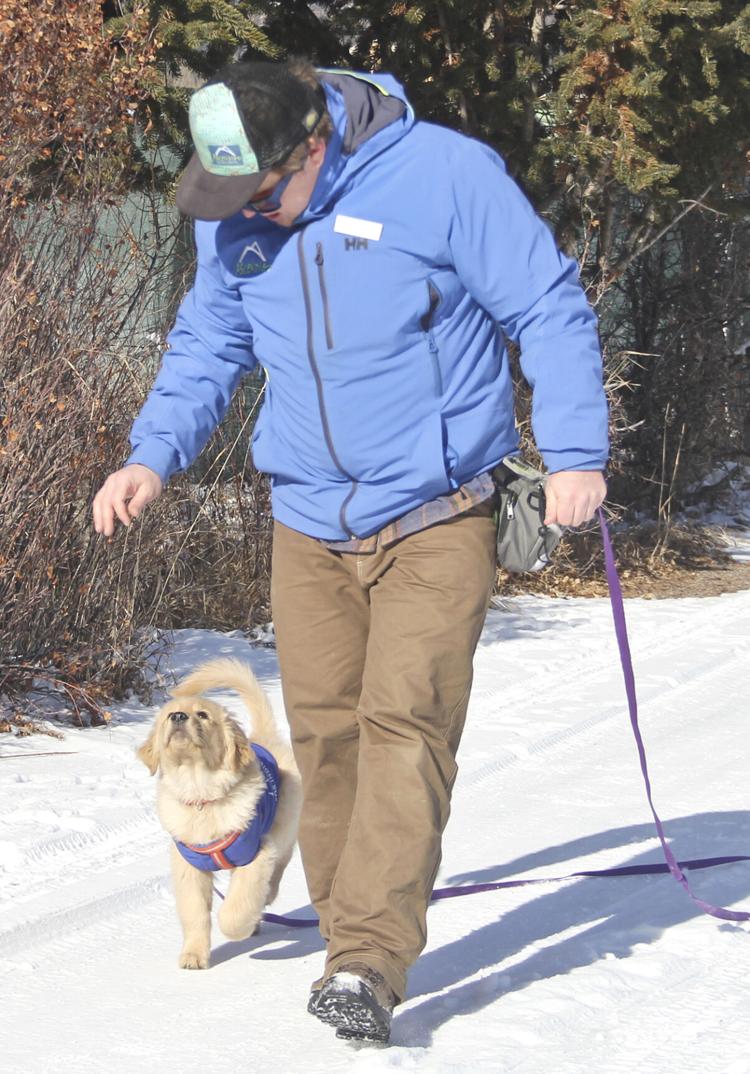 Healing opportunities abound
Challenge Aspen's partnership with RFOV to identify trails suitable for improvement is in its infancy and will take some time to develop, John Klonowski, CAMO and winter sports director, said this week. He said a discussion about funding can take place "as we move forward with concrete plans."
Klonowski wrote in an email, "Accessibility awareness is familiar territory in the Roaring Fork Valley thanks to the Aspen Skiing Co. and their advocacy for equal access on the four Aspen/Snowmass ski areas, and Challenge Aspen has been a leader in adaptive ski and snowboard world since 1995, so we think funding summer accessibility options will be easily achieved because it dovetails with most everyone's guiding principles."
From his perspective as director of the military opportunities program, "I advocate the beauty of the Roaring Fork Valley is essential to the healing opportunities we offer to active-duty or retired veterans with disabilities; so, hiking into the backcountry is a priority for our programs.
"Because most CAMO participants are diagnosed with PTSD as either the primary or secondary disability, I look for trails that fit this criterion: minimal people and minimal potential for loud noises or surprises (bikers passing closely with no warning for instance).
"And because we bring veterans from all across the U.S. which means most are not used to being above 8,000 feet altitude, I look for hikes that have a few challenging features but also offer an opportunity for occasional respite from both sun and difficulty. There are handicapped parking spots at the top of Red Mountain Road, so we are able to access Hunter Creek valley. We can access the Grottos and Lincoln Creek," he added.
Klonowski reiterated that one size doesn't fit all in terms of trail needs.
"The physically and/or cognitively challenged community is so diverse," he said. "We are tasked with creating access for folks with spinal cord injuries and amputations, with Parkinson's disease and Down syndrome, to veterans with traumatic brain injuries and post-traumatic stress disorder, so in discussing trail opportunities based on the spectrum of needs we also have to include best practices for courtesy and trail etiquette."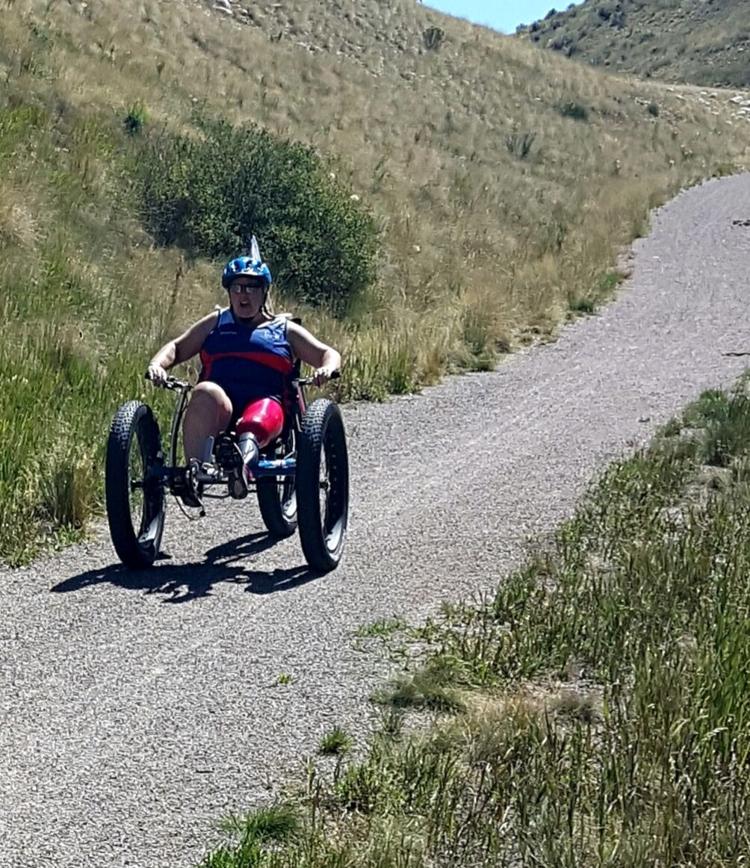 Baker suggested that a trail that would suit everyone's needs could also be called a paved road.
In the CDC release noting today's anniversary of the Americans with Disabilities Act, Dr. Redfield was quoted as saying, "The struggles for access to health care and ­inclusion that people with disabilities face must be addressed — public health is for everyone."
He added, "We encourage all Americans to join us in strengthening and building a healthier and more inclusive nation." A link to the CDC's involvement in disability initiatives may be seen here.
Locally and with the Trails & Ways initiative, a map from Independence Pass to Glenwood Springs listing accessible trails is a long term goal of RFOV. By 2021, they hope to identify two or three potential trail locations that will hopefully address some of the needs.

"We've attracted interest from our trails partners, including Glenwood Parks & Rec Commission, Wilderness Workshop, Aspen Valley Land Trust, Basalt POST, Mid-Valley Trails Committee and Roaring Fork Mountain Biking Association," Baker said.