Pastors in the upper valley provided reassuring words and hard realities to their congregants through live online broadcasts of religious services Sunday morning, a salve to the isolation of COVID-19 and the uncertainty surrounding the local and global economy that permeates everything.
Speaking before a church of empty pews, assistant pastor Charla Belinski said on a livestream to Snowmass Chapel members that she felt the presence "of the Holy Spirit" in the room on Sunday morning. 
Music Director Paul Dankers on piano opened the service and was soon joined by Mischa Schoepe on guitar as they brought slices of joy to virtual viewers who were encouraged to sing along.
"We made it through the week with the unknown still ahead," the Rev. Belinski said early in her remarks. "We are praying for each of you mightily."
A half-hour after the Snowmass Chapel's 9 a.m. services commenced, the Rev. Nicholas Vesey started his Aspen Chapel programming with music by Heather Vesey and several special guests.
In a news program format, Vesey shared useful information and as anchor, the reverend deftly handled interviews with Aspen Councilmember Ward Hauenstein (who reiterated the six-foot social-distancing restriction, hand-washing and other common-sense sanitary practices) and Katherine Sand, director of Aspen Family Connections, which is providing community outreach services during the pandemic response. 
Vesey's most incisive interview of the morning featured the Rev. Gregg Anderson, the retired Aspen Chapel pastor who served for nearly 40 years in the post and is a 50-year Aspen local.
Anderson compared the current panic among Aspenites to how people reacted in the mid-1970s when Ted Bundy was on the loose following a crime and killing spree, and there were roadblocks at Aspen's borders.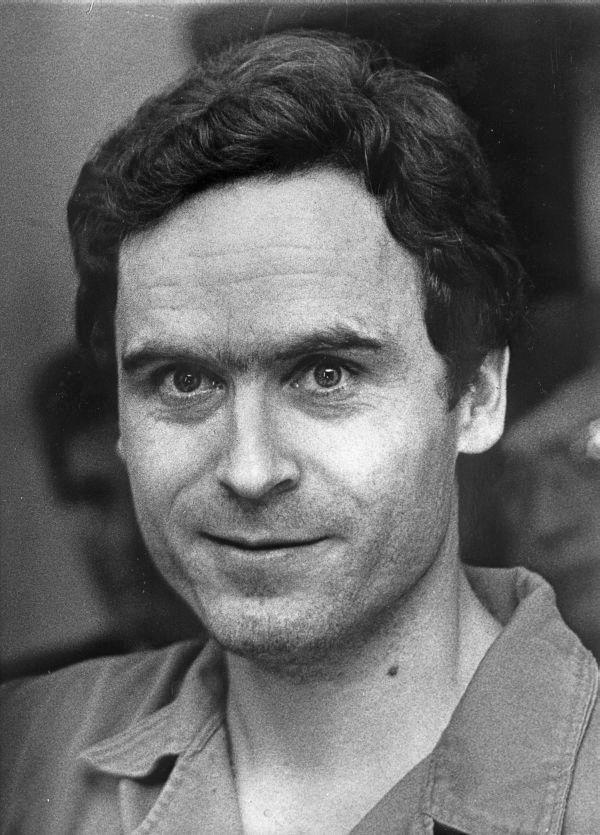 "Everyone was scared, including me," Anderson said of the Bundy era. "I was one local [Bundy knew] who knows" of his crimes, the retired minister recalled during the interview with Vezey.
As startling was Anderson's comparison to an even more pivotal time in Aspen history: the demonetization of silver (which led to the crash of the mines) that occurred in 1893. He reminded that history shows how life as people know it can quickly change.
"Within a week it hit everyone," Anderson said of the silver crash and its reverberations.
Other seminal moments of community grief to which Anderson compared the 2020 pandemic (and which he personally observed) was the collision of two small planes over Pearl Pass in 1981 (Anderson attended to most of the victims' memorial services) and the 2001 crash of a private jet on the approach to Sardy Field.
Bishops called it last week
On March 13, the bishops of Colorado's three dioceses suspended in-person services and programming for the foreseeable future. That included St. Mary Catholic Church in Aspen, which has been operating almost steadily since the late 1800s. 
"I would be devastated if one of you contracted the virus at our beloved church," the Rev. Darrick Leier, pastor of St. Mary, said in an online address. 
Leier said in his message to the faithful he will still be offering daily Mass for intentions and "eradication of the virus." 
He added, "Your soul is my number one priority."
Pope Francis, in a March 20 livestream address, prayed for health care providers and said people who can't get to confession because of the COVID-19 lockdown may ask God directly for forgiveness.
On Saturday, while adhering to safe social distancing, some St. Mary members who wanted to distribute food left over from a mountain restaurant organized a "drive-by, dinner pickup" that served about 80 people.
Rachel Eyler, ministry and communications coordinator for the church, said she and her sister wanted to distribute food to "families and homeless in the area."
"We wanted to give them a break and it was not necessarily dependent on need," she said. "We were able to say hi and give people a meal they could take home and heat up. To alleviate some of the stresses of the day."
Donna King has been a parishioner at St. Mary for decades.
"It's a very challenging time," King said. "We are one big family and all need to watch after each other."
She added: "We are blessed here with offseasons and we are having one longer than normal. The rest of the country never has off seasons. Be thankful for what we have."
Not a vengeful god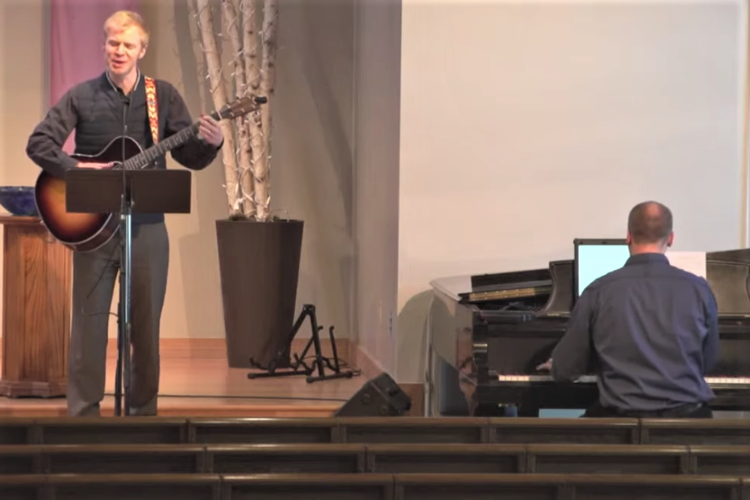 Both Belinski's Snowmass Chapel address and Vesey's words at Aspen Chapel included metaphors of light and darkness. 
Belinski shared the story from the "Book of John" of a blind boy and people's questioning of why God would cause a child to be born without sight. She suggested there was an inherent need for people to cast blame.
Vesey said in the search for answers, "Know that you are not alone and this darkness has purpose."
Heather Vesey read from a T.S. Eliot poem and played her recorder for a lovely musical interlude to her husband's interviews and sermon. He has been the minister at Aspen Chapel since 2014, and came to Colorado from England.
The Rev. Vesey's sermon said to "take advantage of slowing down." Personally, he had spent more time in contact with his own children the last few days. 
"They really want to speak to me!" Vesey said. 
He cautioned listeners to beware of news and social media overload and suggested people in coronavirus isolation read and play games as one outlet.
During the interview with Vesey, Aspen Family Connections' Sand said the outpouring of local volunteers — an army of which was 100 strong — really had no room to grow. While much appreciated, it was bordering on difficult to manage. 
Snowmass Chapel's Belinski said God's work is seen in people's best intentions and listed many whom have risen to the call: People caring for strangers and the needy: parents suddenly thrust into homeschooling; nurses in haz-mat suits; volunteers packing food for students; landlords cutting rent for people out of work; grocery store workers stocking at night; and city workers clearing the roads and sidewalks.
Belinski also spoke of the need for people to be gentle with one another and not blame or shame their neighbors or project their issues. Nor should people always think there's some kind of silver lining to every bad deal, she said.
"Things can't always be fixed," Belinski said.
Religion brings comfort during crises in reminding that bad times don't last forever.
That historical reference was driven home by Anderson. "This too shall pass," he said. "We just have to hang on and hang on together."
Anderson recalled a tenet underlying Christianity and Buddhism: Have faith and "Do not worry about tomorrow," he said.