Editor's note: All editorials are written by editor Curtis Wackerle following debate and discussion with the news staff and publishers.
This is one of three sets of endorsements.
For tax-related issues, click here.
Joe DiSalvo leaves distinctive mark as Pitkin County sheriff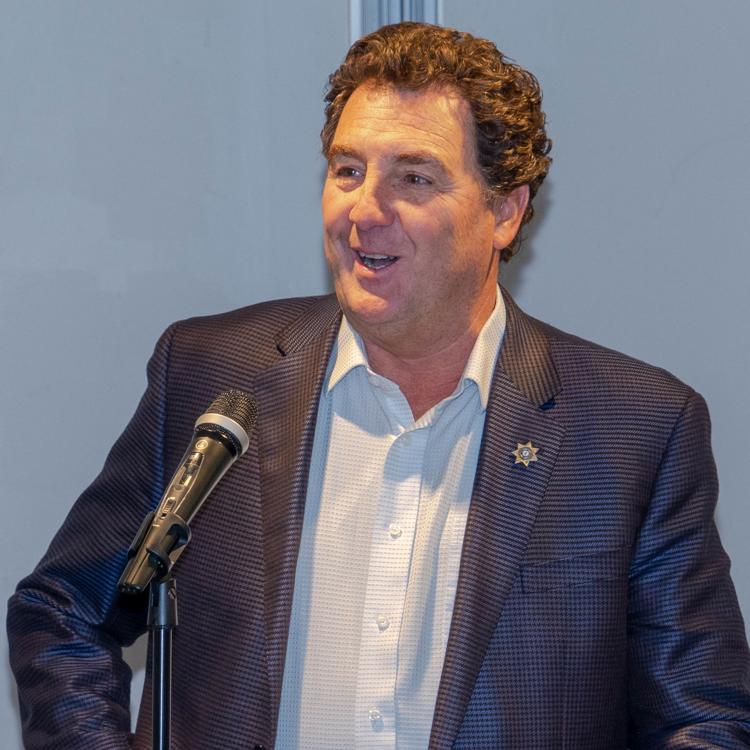 With a career in local law enforcement spanning three decades, Pitkin County Sheriff Joe DiSalvo earned his place at the top when he replaced his iconic predecessor Bob Braudis in 2011. He has come into his own since then and is leaving his mark on the proud tradition of his office. Pitkin County has been well served by DiSalvo for the last eight years and there is no good reason to change course at this time.
As voters we are lucky to be able to choose a sheriff who reflects our community. DiSalvo fits the bill, with the right blend of compassionate tolerance and rule of law, and a take-it-as-it-comes demeanor in the person of a competent manager.
DiSalvo has distinguished himself asthe sheriff to preside over the implementation of legal, commercial marijuana, helping to launch innovative programs such as the harm-reduction-focused Valley Marijuana Council and the airport amnesty box. He has earned the respect of his peers as a leader of the statewide association of sheriffs. His office led the investigation into the horrific 2014 murder of local resident Nancy Pfister, resulting in a guilty plea and conviction, and he has overseen a transition in leadership at the jail.
He understands the priorities of a rural sheriff's office, chief among those providing for the backcountry safety of residents and visitors through the relationship with Mountain Rescue Aspen. MRA's sheriff-supported response, including a robust public outreach program, to the spate of tragedy on Elk Mountain peaks in 2017 is commendable.
His opponent Walter Chi is also an experienced local law enforcement professional. While we appreciate Chi's willingness to put himself up for election, we are unconvinced by his platform. He seems to be reaching for issues on which to criticize the incumbent sheriff. It's unfair to pin troubles related to substance abuse and mental health on DiSalvo, as Chi attempted to do at the Squirm Night debate, and Chi went out on a limb with the idea of bringing in drug-sniffing dogs to the high school. We also don't see a strong case for concern regarding the relationship between the Aspen Police Department and sheriff's office, and the police chief Richard Pryor and DiSalvo have a healthy working relationship.
It is also hard to get over the revelation that came to the forefront this campaign season that Chi was told by an acquaintance about a potential sexual assault of a child but did not report that information as is mandated of a police officer by state law. The alleged perpetrator of that three-year-old offense now stands accused of more crimes of sexual violence and we can only imagine that more tragedy may have been prevented if Chi had come forward at the time. That is the kind of error that should prevent him from being elected.
DiSalvo is by no means perfect but he is clearly the choice in this race. We support his reelection for four more years.
Mick Ireland's public-service oriented career makes him a worthy assessor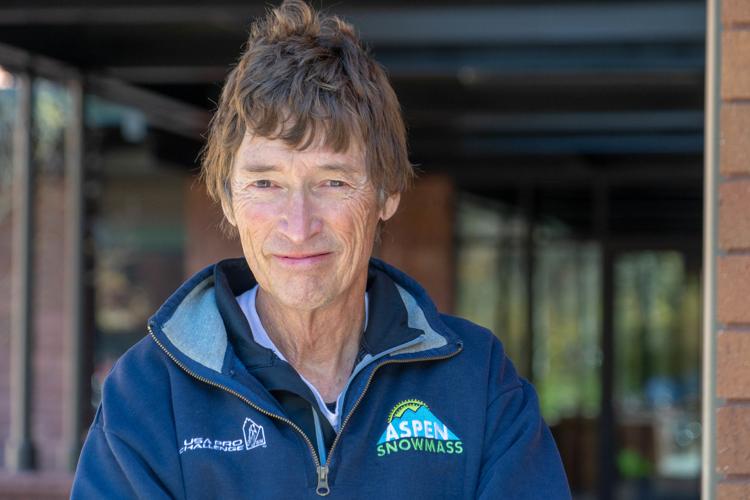 The normally low-profile campaign for Pitkin County assessor has been anything but this election season, perhaps as expected with retirement of long-time office steward Tom Isaac.
Into the fold steps Deb Bamesberger, a six-year employee of the assessor's office who previously worked for a title company and as a real estate broker; and Mick Ireland, who is one of the upper valley's best-known — and most polarizing — politicians, following 12 years as a county commissioner and six as Aspen's mayor.
Ireland has unabashedly championed progressive land-use politics in his previous elected roles, and in so doing has made enough enemies along the way that his current bid for office is controversial. However, we believe that history has proven Ireland to be right most of the time and he has consistently advocated for policies that are line with community values — in particular those related to limiting growth, affordable housing, alternative transportation, open space and trails. There are few people more knowledgeable about local politics and issues.
That said, the assessor's office is a place where one's political leanings should have no bearing. Determining the appropriate valuation for the properties that make up the local tax base is a methodical practice with objective criteria, leaving no room for a political agenda. This forms the basis of Bamesberger's best argument for the job — that she has competently executed her duties to date and will continue the "no drama" path the office is on.
It's not a bad argument but we find Ireland's case to be more compelling. His extensive knowledge of tax policy and land-use rules will keep the office on firm footing. Ireland's career as a tax attorney and his work as a hearing officer weighing tax appeals — when a property owner disputes the assessor's valuation — gives him relevant experience to hit the ground running. He is also a certified computer wiz whose command of spreadsheets containing demographic and voter information overlaid on property-mapping software is sought out by interest groups near and far trying to better understand the community. This gives more weight to his promise to update the assessor's office software — something that both candidates have pledged to do. We also see in Ireland a calmer demeanor these days than the one that inspired multiple recall campaigns when he was a county commissioner.
Finally, we must address the controversy that cropped up when it was revealed that Bamesberger fell behind on her federal income and local property taxes in the wake of the great recession, leading to a bankruptcy filing. This does not bode well for her case for leading the office at the core of local tax assessment. It's odd for her to say, as she did at the Squirm Night debates, that she was caught off guard when a reporter called to question her about the matter, since it is entirely expected that such an issue would come to light in an election campaign. Her comments at the time, when she told this paper that she is "good with money, just not my own," and confessed to being a "slacker" when it comes to paying taxes on time, have haunted her throughout the campaign. They stand in sharp contrast to Ireland's focused message of "let Mick do the math." We support Ireland to be the next county assessor and wish him well in the role, should he win the job on Nov. 6.
Patti Clapper represents community's voice as county commissioner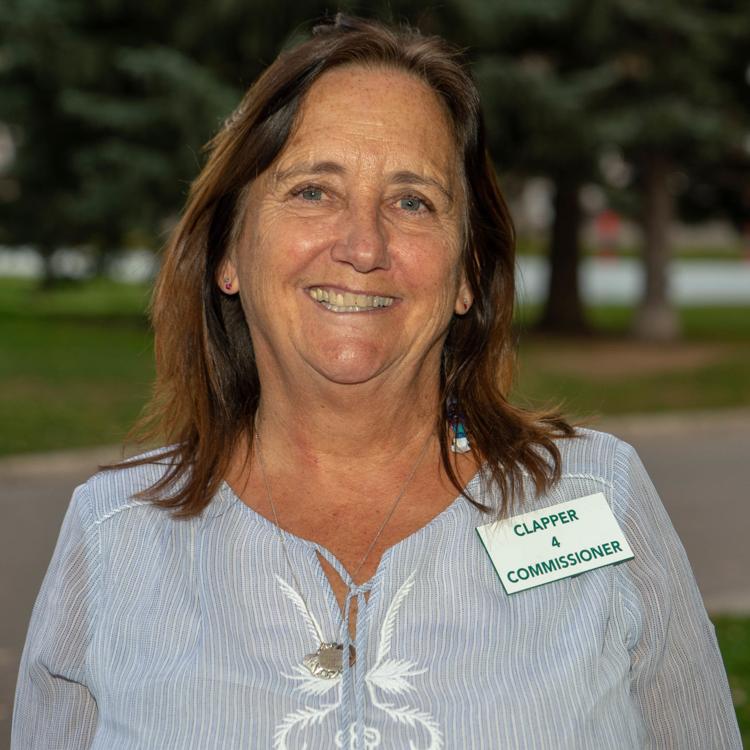 On any given day, Pitkin County commissioners grapple with issues ranging from commercial and residential zoning standards, high-stakes water rights battles and wildlife-versus-recreation debates. It's an all-encompassing role that requires a broad understanding of the community and an empathetic nature to get one's head around the vast array of concerns in play.
This year's campaign for the District 1 seat is the only contested county commissioner race, as Kelly McNicholas Kury is running unopposed to replace the term-limited Rachel Richards. It is also is a rematch from 2014, pitting restaurateur Rob Ittner, who served as commissioner from 2011-2015, against the incumbent Patti Clapper, who came out of political retirement to reclaim the seat she held from 1999-2011.
One of our primary reasons for supporting Clapper is her experience. She has proven to be a steady voice, working to connect citizens to local government, and she has grown into the role. She cites a more seasoned temperament and demeanor as changes from her first term to now. Clapper has demonstrated an ability to clearly communicate her positions and we appreciate the way she engages with whomever is on the other side of the conversation.
Ittner is running on his experience as a business owner and cites his "analytic nature" as reasons why voters should give him another shot. He has campaigned hard and can be counted on to show up prepared to hash out the details related to any variety of policy areas.
Clapper, however, is no slouch and through years of service as an elected official has a well-honed analytical capacity of her own.
Ittner is correct in identifying affordable housing shortages as reaching a tipping point, but we are waiting to hear a proposal we support to address the problem. Altering the urban growth boundary, as he suggested at the Squirm Night debate, makes us uneasy, since growing our way out of the affordable housing problem is not likely to enhance quality of life. Such a proposal speaks to a larger concern that Ittner's business background leaves him predisposed to solutions that would stoke economic fires when, at times, a more measured approach would be better. This concern is particularly acute as the county prepares to design a larger airport and contemplates a potential residential downzoning.
Clapper is quick to answer the housing question noting that she has advanced real solutions during her most recent term on the board, including buying down properties to help county workers own a home and partnering on a new project near Basalt High School. Upping housing mitigation fees, as she suggested on Squirm Night, should also be pursued.
Clapper takes the long view on cost-of-living issues and correctly points out that housing has been a 40-year struggle with ebbs and flows. While it seems worse now than in years past, we agree it is not time to make wholesale changes and this applies to her current leadership on the board of county commissioners.