After presenting a successful, first-ever virtual Shortsfest last week, Aspen Film announced Monday the winners of the Oscar-qualifying festival.
The 29th annual Shortsfest, which Aspen Film moved to online at the last minute in the wake of the COVID-19 pandemic, went "incredibly well, with people logging in from around the country to screen," Aspen Film executive and artistic director Susan Wrubel said Monday.
The private festival, in partnership with the Paris-based platform Festival Scope, ran March 31 to April 5. Despite a few "anticipated" technical glitches, Wrubel said, the transition from in-person to online was smooth.
"We were blown away by the reception to the event, the program and the outcome, and thankful to have been able to pivot [Shortsfest] online in two weeks," she continued. "We are grateful for the outpouring of support [and] raised some donations for the filmmaking teams."
At Aspen Film's request, Aspen Chamber Resort Association on Friday promoted via its newsletter and social media that any local residents who were recently furloughed or laid off could access the Shortsfest programs for free over the weekend. This offer garnered about a dozen responses, Wrubel said.
While Aspen Film expects to receive viewership data this week, Wrubel said the response "far exceeded our expectations."
As for festival standouts, the 2020 award winners included nine short films from nine different countries. "Flower Punk," a documentary by director Alison Klayman about the visionary Japanese artist Azuma Makoto, won the Audience Award. Other award highlights include "A Youth," a Shortsfest world premiere and winner of the Best Documentary award, and "Bag," a film by Colorado-born and New York-based artist and animator Robin Frohardt, which was honored with The Ellen Award and a Jury Award Special Mention for Animation. (The Ellen Award honors Aspen Film's founder and executive director Ellen Kohner Hunt, who retired in 1995.) Aspen Film also presented its Vimeo Staff Pick Award, a prestigious honor from the creator-first platform, for the third year. "Bye Bye, Body" by filmmaker Charlotte Benbeniste won this year's award.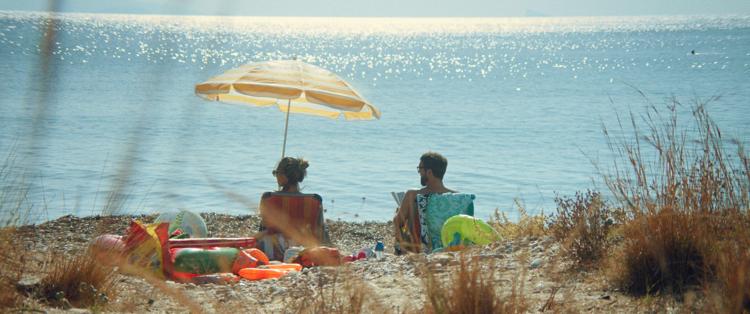 Aspen Film's Shortsfest Competition Jury consisted of three established members of the international film community: Carlos Aguilar, a seasoned critic and journalist; Pascale Faure, an acquisitions executive and curator with French broadcaster Canal+; and Marie Therese Guirgis, a notable New York-based producer. 
A complete list of the 29th annual Aspen Shortsfest award winners can be found at aspenfilm.org.
Asked what's next for Aspen Film amid the many uncertainties posed by the pandemic, Wrubel said "it's really too soon to tell" how what its summer season will look like.
At least as of now, Aspen Film plans to continue its "Movies Under the Stars" series with The Collective Snowmass and also hopes to move forward with the Eisner Lauder New Views Documentary and Dialogue Series in partnership with the Aspen Institute, Wrubel said, while noting that "it all depends how long the social distancing lasts."