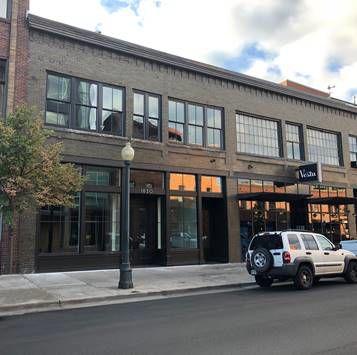 Rowland+Broughton Architecture/Urban Design/Interior Design recently announced the firm has completed the restoration of the storefront in its downtown Denver studio, which is located at 1830 Blake Street.
The project in the Lower Downtown Historic District, "LoDo," comes as the Aspen-founded business continues its restoration of the historic Mesa Store on Main Street in Aspen. 
Upon completion next year, the Mesa Store will become the firm's national headquarters, according to a recent press release.
The Denver project, which was required to follow the guidelines within the LoDo district, included "replacing the first level storefront to improve the building's accessibility, historic character and visibility into the interior. 
A wood and glass street system and handsome material palette draws from the time period in which the building was constructed, while introducing a more contemporary aesthetic," the release continued.
A 23-block area of Denver's oldest and original settlement, the LoDo district was formed in 1988 through an act of the Denver City Council. Some of LoDo's attractions include Union Station and Coors Field.
Rowland+Broughton Architecture / Urban Design / Interior Design is in its 15th year of business.