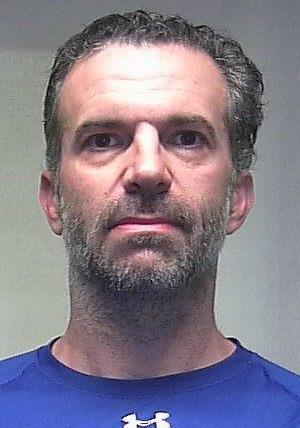 An Aspen man will likely take a plea deal to settle a case in which he was initially charged with check fraud, a class 6 felony.
That's at least the impression defense attorney Laura Menninger — of Denver-based Haddon, Morgan and Foreman, PC — gave in the Pitkin County Courthouse Monday when she withdrew her motions on behalf of her client, Hassen Dagher, 46.
"We have not yet quite reached a resolution; however, I do think this is a very favorable resolution for my client," she told District Judge Chris Seldin. "At this time, with the court's indulgence, we would ask to withdraw the motions that we had filed on behalf of the defendant and simply come back on [Oct. 21], hopefully at that time to enter into a plea agreement."
Those motions, which were to be the focus of Monday's hearing, requested the suppression of what the defense alleged were illegally obtained bank records and statements Dagher may have made to law enforcement during his August arrest prior to being read his Miranda rights.
In order to keep what Menninger described as an "outstanding plea offer" on the table, the defense withdrew those motions and the hearing became simply a scheduling confirmation for pretrial services. If for some reason an agreement isn't reached between parties, the matter is set for trial Oct. 28-30.
On Aug. 30, 2018, Dagher was charged with fraud by check after almost two months of back and forth between Dagher and his new landlord over a rental dispute. Dagher responded to a Craigslist ad for an Aspen condominium for rent in June, in which he stated he was a doctor, according to an Aspen Police Department arrest affidavit.
After writing a check for $2,950 — which covered first and last month's rent, but not the required $1,775 security deposit — Dagher moved into the property July 1. On July 6, the check bounced for insufficient funds, so the landlord, who owns the condo and whose permanent residence is in Connecticut, emailed a few weeks later requesting a replacement check.
Dagher replied with profuse apologies and myriad promises, including that he would deposit the funds and pay for any bank fees related to the non-sufficient funds penalty.
"This is not how I wanted to start our relationship, I am loving the place!" he wrote. "I leave for a consulting job in Tennessee this Saturday and will be gone for up to a month, but also will make enough to pay you in advance for the next two months. I know this is scary for you being so far away but I will be a good tenant for a long time."
However, days later, no such funds had been deposited. When the landlord sent a followup email saying as much and also reminding Dagher he had not yet paid the security deposit, either, Dagher allegedly never replied.
The landlord then attempted to deposit the original check again, and it was again returned for insufficient funds.
"Today is actually my 45th birthday and I am not celebrating. I am embarrassed," Dagher wrote in a July 24 email at 2:23 a.m. to his landlord. "Your unit is the best deal in Aspen and I am a doctor with revenue streams. I will deposit the $1,500 cash that I have and I will call you tomorrow."
Almost a month later, Dagher deposited a $1,000 check into the landlord's account.
"[The landlord] was skeptical and called Dagher's bank," the affidavit reads. "He was told Dagher did not have enough money in his account to cover a check for $1,000. On 8/22/18, [the property manager] gave notice to Dagher to vacate the condo. It is very evident that Dagher has been lying … about his financial situation."
It's not the only time Dagher has been accused of lying about his credentials. Earlier this year, the Colorado Medical Board sought injunctive relief from the Colorado Attorney General regarding Dagher's claims that he's a doctor.
"In 2019, the CMB alerted the public that a Hassen Dagher was not a medical doctor licensed to practice in the state of Colorado," according to the CMB website. "Despite purporting to be an M.D. with a degree from the St. Matthews University School of Medicine in the Cayman Islands, there is no evidence that Dagher ever held a license to practice medicine in the U.S. or any other country. The Colorado Medical Board issued two cease-and-desist letters and referred the matter to the state attorney general."