Aspen Mountain invites you to start off your summer with some skiing.
Thanks to a 54-inch upper-mountain base that is still lingering, following a season of above-average snowfall that saw nearly 400 cumulative inches, Aspen Skiing Co. announced Thursday that 130 acres of terrain at the top of Aspen Mountain will open for skiing on Memorial Day weekend, May 25-27.
Memorial Day weekend marks the start of Aspen Mountain's summer operations with access to sightseeing and food/beverage options at the Sundeck restaurant. There will be a live DJ outside on the deck Saturday and Sunday.
The Silver Queen Gondola will operate from 10 a.m.-4 p.m. for sightseeing and the Ajax Express chairlift will run from 10 a.m.-2 p.m. for laps on Aspen Mountain's upper blue runs as well as black runs such as Summit and Blondie's. Everyone will be required to download on the gondola.
"With a pleasant dropping of additional snow in the last couple weeks, we are excited to kick-off Memorial Day weekend and the start of summer operations with skiing/riding on Aspen Mountain," Katie Ertl, SkiCo's senior vice president of mountain operations, said in a press release. "The weekend will offer classic conditions for a Colorado multi-sport weekend with town green and the mountain painted white."
The re-opening of Aspen Mountain is all the more welcome given that Independence Pass is unlikely to open for its normally scheduled Memorial Day weekend target. The pass is popular with skiers for the variety of alpine tours available near its summit.
SkiCo has taken to opening the top of Aspen Mountain on Memorial Day weekend when conditions allow. It happened in 2015, '16 and '17, according to SkiCo.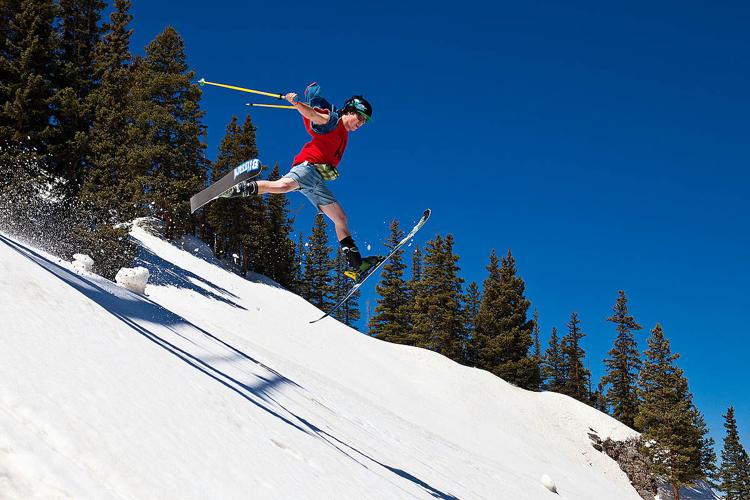 For those skiing and riding, lift tickets are $54 a day. Sightseers pay $27 for a 1-ride ticket, or $32 for a weekend ticket providing unlimited rides Saturday through Monday. Children under three are free. Aspen Snowmass Premier passes as well as six and under passes provide free access for both skiing/riding and sightseeing. Discounted pricing for Flex, Double Flex, Classic, Club Escape, School, AVSC, Ikon and Mountain Collective passholders is $27 for skiing/riding, $13 for a 1-ride sightseeing ticket and $16 for a weekend sightseeing ticket.