Eight minutes, 46 seconds.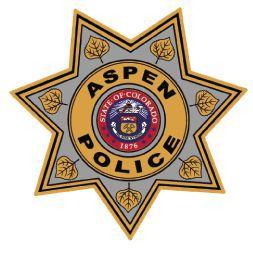 Aspen Police Department posted a message to its Facebook page on Monday afternoon that began with these words — representing the amount of time that police officers pinned George Floyd to the ground before he suffocated to death on May 25.
The viral video of Floyd's death by a white police officer has spurred peaceful and violent protests throughout the U.S. and even the world, fueled the Black Lives Matter movement and drawn attention to systemic racism and police brutality.
"This is unlike any prior incident that I'm familiar with. Because you know what? There is no counter-view to this; this is just simply wrong," Aspen assistant police chief Bill Linn, who crafted Monday's post, said via phone that evening. "There's not a lot of room to argue an opposing point, like trying to suggest that somehow this was right. There's just no room for that."  
In the wake of Floyd's death, Linn said he has seen other police agencies either remain silent or "universally condemn" the incident.
Linn, who manages the APD Facebook page that is 'liked' by nearly 6,600 users and followed by more than 7,000, said the department felt it was absolutely necessary to speak out.
"We started discussions last Thursday trying to figure out what we would say, how we would say it, what we could add to the conversation without making it about us," Linn said Monday. "And it's certainly not – this is not about Aspen PD, and we are not trying to interject ourselves into this and make ourselves out to be anything. All this is is us responding to what we're seeing out there and how terrible it is."
A few dozen valley residents responded by participating in peaceful protests over the weekend. Linn, dressed in civilian clothes, was one of them.
Stressing again that it's not about him or Aspen police, Linn said he went to Sunday's protest at Wagner Park to try and truly listen — which was the theme of the message from the department.
"We call out for justice. It is in the very makeup of all that we stand for," the post, which was shared with a screenshot of a phone timer set for 8 minutes, 46 seconds, read in part. "The fact that the perpetrators are police officers is of no account, except that to our shame, they once wore a badge similar to the one we wear."
Linn said that Aspen Police Chief Richard Pryor is working on a more formalized statement that will be released in the coming days.
Monday's post concluded: "We can't pretend to understand the loss to his family and friends, nor the larger impact of this 'not again' incident in a community that all too often sees young black men killed at the hands of police officers. But what we can understand is that we, the police community, have a lot to learn. No explanations, no rationalization, no statistics saying 'yes, but…'
We are listening."