Following the Christmas-season crunch of being short-staffed with a massive daily volume of packages to deliver, the U.S. Postal Service says it's doing what it can to try to stabilize its Aspen operations.
Stability will come with hiring people and keeping them here – a difficult task given the scarcity of local affordable-housing opportunities, according to postmaster Aleicia Dickson, who manages the Aspen and Snowmass Village mail facilities and personnel.
Though the holidays are over, the two offices are continually busy because of the winter tourism season. Local postal workers are busiest "when the mountain is open," Dickson said.
Last fall, Dickson was able to borrow personnel from other regional post offices to help ease the workload as she tried to bring the Aspen facility to full staff and make seasonal hires. As Christmas approached, the borrowed workers had to return to the places from where they originated, and the seasonal positions went unfilled, factors that contributed to some operational issues in late 2019.
"It hasn't changed a whole lot," she said, responding to a question about the hiring progress she's made since the fall. "We're still borrowing employees and still trying to hire."
There wasn't much enthusiasm for the seasonal positions because of their temporary nature. Most postal employees are attracted to "career positions" that are linked to numerous benefits.
"We ended up with, everybody who was here, worked the last two weeks (of the holidays) seven days in a row," said Dickson, who also takes on the role of mail carrier when necessary.
On Jan. 25, Dickson and a USPS human resources recruiter attended a hiring fair at the Glenwood Springs library and spoke with some prospective workers. She's planning to hold an event in early March at the Puppy Smith Street facility that will be focused on postal jobs.
"It's rough though," she said. "I've had a lot of applications come through, but people decline the positions when they realize that housing is going to be difficult."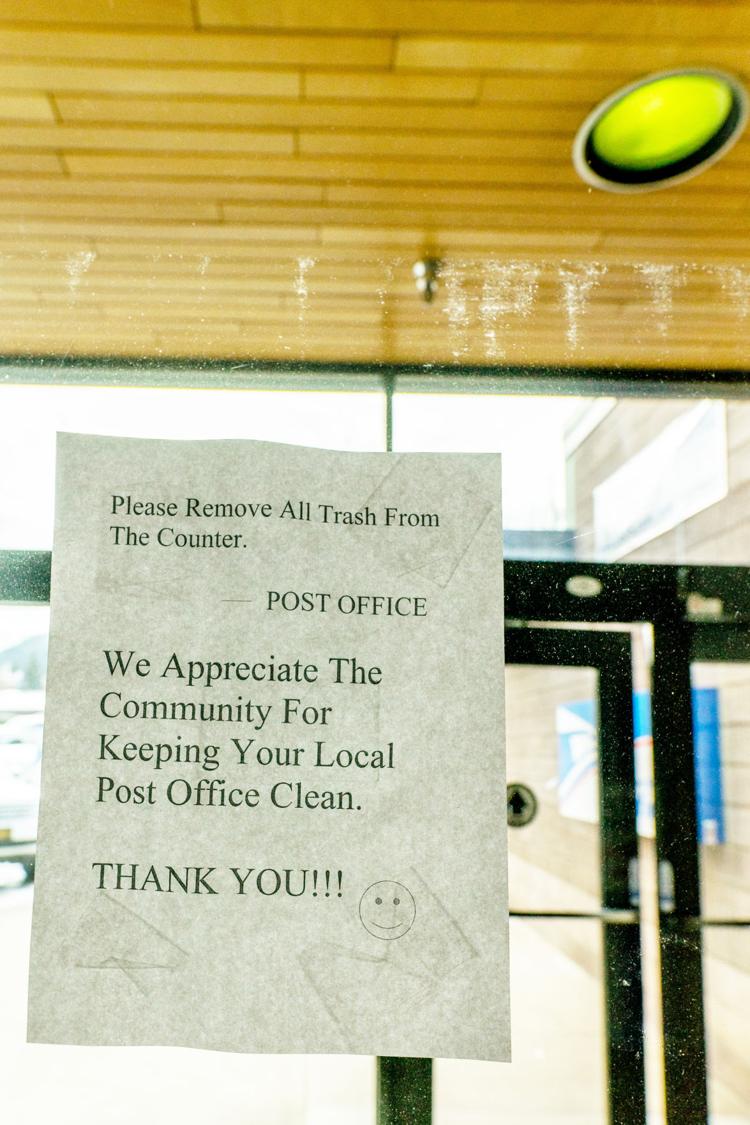 Dickson, who became the local postmaster last June after arriving here in March, is no stranger to the hiring difficulties. She previously served as postmaster for Vail, which has a smaller workload. She said it was hard to hire workers in Vail because of the cost of housing, but the Aspen situation is more pronounced.
Dickson said the Snowmass Village office is fully staffed. However, the Aspen facility has several needs, ranging from carriers to clerks to custodians. Occasionally, she can borrow from Snowmass to help out in Aspen, but more difficulties can arise when workers in either office take vacation time or sick leave.
She estimated that since arriving in Aspen nearly a year ago, she's hired six or seven new people, and has lost all of them except one. 
"I'm down five city carriers and six clerks," she said. "We're getting the work done, but it's costing us the overtime. I currently have one custodian, who's not available for work right now. I'm attempting to hire postal-support employees who can cover the custodial needs."  
Dickson recently removed all of the trash receptacles in the Aspen office because customers were adding to the pile when the receptacles were already full. It had to be done, she said, because even discarded mail contains fodder for identity thieves.
"It's a real risk when a lobby tends to look like that, with mail left out in plain sight for anyone to see," she said. "A post office is a community office. We're really doing everything we can to try to keep it clean and free of any risk to our customers."
The trash receptacles in the Snowmass Village office are still there. "The clerks have been able to maintain the lobby," Dickson said.
She said she remains committed to working with her superiors to find solutions to the Aspen staffing problems. Many of the issues she faces are common to postmasters throughout the state and nation.
"They are working on a couple of ideas, but because we are contractually obligated to maintain the positions the way that the union contracts read, there's not too much that can be done. But [USPS headquarters] is working on some sort of negotiation [with the national labor unions] on our behalf," she said.
Nationally, there are seven labor unions that cover about 550,000 career postal employees. Last year, the USPS negotiated with the National Association of Letter Carriers to allow "PTF" positions to be filled up until July 1. "PTF" stands for part-time flexible, and those positions are career jobs, not contract jobs, which make them more attractive to prospective hires.
The Aspen post office received clearance to hire five PTFs and Dickson did so between March and May. Since then, three have resigned, one was terminated and the remaining hire was converted to a full-time worker.
"One did resign because of the housing situation," she said.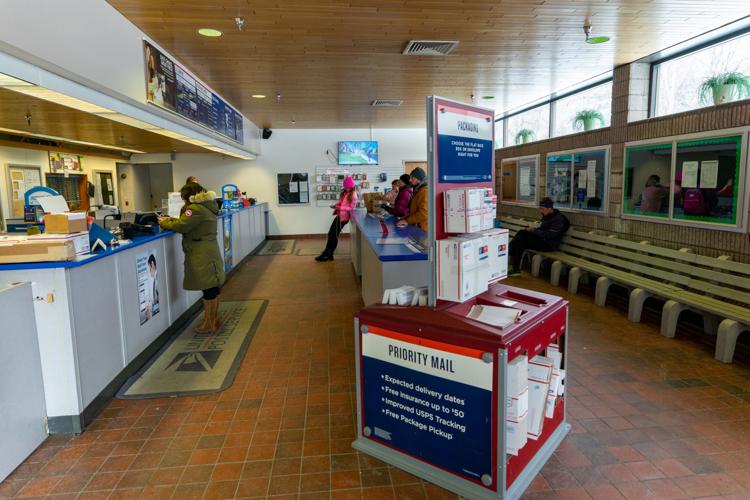 Because of labor rules, Dickson can't just go and refill the other four jobs. "We're trying to open negotiations [to be able to create more PTF jobs] but have been unsuccessful, but headquarters is trying to figure something out," she said. "I can't just reopen those positions."
Typically, those who are hired into contract positions, if they work out, end up becoming full-time workers on a USPS career track.
James Boxrud, a USPS communications specialist based in Denver, said the starting pay for the contract positions is around $17 per hour. Based on workforce scenarios recently provided by local and state government, that rate is too low to allow a single person to be self-sufficient in the Aspen area in terms of housing and living costs.
The issues in Aspen and other mountain communities are similar on the Front Range, he said. Currently the USPS has 300 vacancies statewide.
Boxrud mentioned Colorado's recent population growth, which results in more mail and more parcels needing to be delivered on behalf of USPS "partners," as being a factor in the workload increase. USPS often is the "last mile" carrier for Amazon, UPS and Fed Ex shipments. Parcel volume is increasing worldwide as the trend of people doing most of their shopping online continues.
Colorado's economy is booming, which is attracting more and more out-of-staters every year. Despite the influx of new residents, the state's jobless rate is extremely low, 2.5 percent, which doesn't exactly help the postal service in trying to fill positions, Boxrud added.
Postmasters don't have the power to change pay rates at the local level, he said. "Our district has asked if we can pay more money," Boxrud said. 
As a former officer-in-charge of the Avon post office, Boxrud said he understands Dickson's situation. He said he would try to help her with hiring and other issues. He said the postal service would be open to local partnerships, government or otherwise, that could help place employees into housing.  
"Aleicia is a good leader and she's been good for the community up in Aspen, both employees and customers," he added. "We want to help her."