In terms of credibility and renown, Baker Boyd considers himself something of an underdog in the new Warren Miller Entertainment film "Timeless," that plays Dec. 4-5 at the Wheeler Opera House.
"Everyone involved has either had a Warren Miller appearance or some other big movie or other type of publication or publications," Boyd said this week. "I grew up watching Warren Miller films. It's amazing to be in one."
Tapped for a role, along with Ian Morrison, skiing at three different Austrian resorts, the 29-year-old Boyd is indeed part of an esteemed cast to populate the 70th full-length feature film in the Warren Miller franchise. 
Familiar faces include Rob DesLauriers, Marcus Caston, Amie Engerbretson and "ski legend" Glen Plake. Also featured are Olympic mogul skier Jaelin Kauf, World Cup skier Erin Mielzynski and Jackson Hole's 2019 "Queen of Corbet's" Caite Zeliff, among others.
But it's Glen Plake's appearance that gave Boyd a cause to pause. Plake, identifiable by his trademark mohawk hairdo, is widely considered one of the pioneers of extreme skiing.
"My whole childhood I looked up to Glen Plake and so did all of our friends. We have an acronym – PIG – Plake is God," Boyd said.
'Absolutely surprised'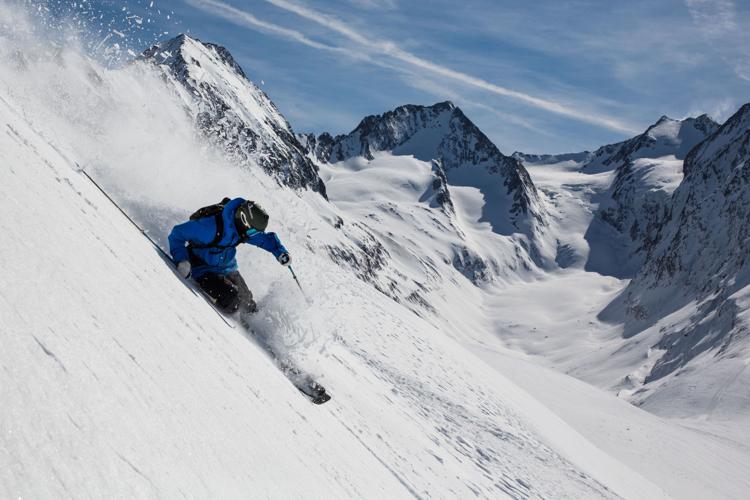 "Timeless" opened Oct. 23 and will eventually hit more than 100 cities during its national film tour. Boyd said he had just two weeks notice after getting a call last February to appear in the film.
Despite being a professional skier whose sponsors include Head and Polartec, "I was absolutely surprised. It was awesome to get the call and go to Austria and experience that," he said.
Where many of the featured athletes gained their notoriety from racing, freestyle or big mountain skiing, Boyd said his high profile was earned through savvy social media marketing.
"That's one of the benefits of how absorbed we are in the social media realm these days. Being an artist, athlete or anyone, it's easy to promote what you're doing," Boyd said.
His family first moved to Aspen when Boyd was 12. He joined AVSC's racing program and continued with it for two years before his passion for soccer led him to temporarily relocate to California to play on a club team.
"I started to focus on soccer for awhile but realized skiing was more fun," he said.
Boyd returned to Aspen for his senior year of high school and jumped back into skiing. His ski pals included Wiley Maple and the late Sam Coffey, who would respectively go on to compete on the World Cup tour and for the University of New Hampshire.
"Having grown up skiing with them when they weren't traveling helped me to become a better skier," he said, adding that Wiley's dad Mike Maple "helped me a ton and made me a lot faster" by helping to race tune his skis. "Thanks Mike Maple!" he said.
Austria-bound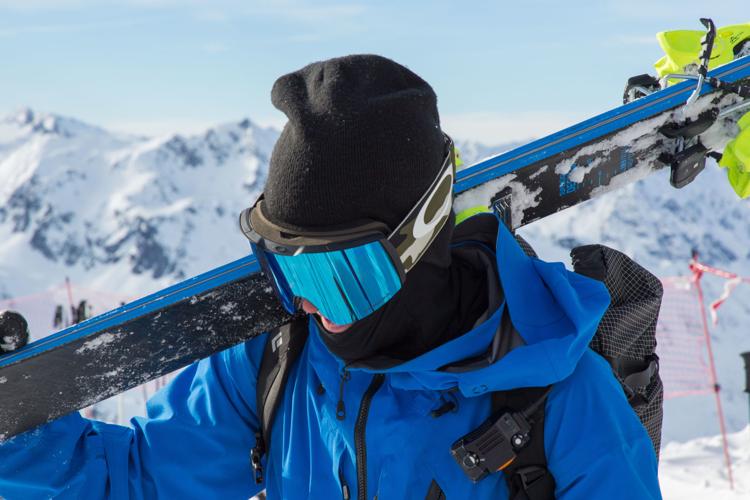 Leaving Aspen last winter in the midst of a huge powder cycle to begin three weeks of filming in Austria was a little bittersweet.
"I showed up two days late because the weather in Aspen was kind of a nightmare," he said. Not only were the flights grounded but Interstate 70 was closed intermittently because of rockslides and avalanches.
After flying into Kitzbuhel to meet his ski partner Ian Morrison, Boyd was greeted by rain.
"I was pretty upset leaving multiple feet of snow in Aspen. But the rain quickly turned to snow and we ended up having a great trip."
Their other stops were Soelden and the Arlberg region, which includes the classic ski area St. Anton. Two cameramen/videographers accompanied the athletes.
Unlike some of the Warren Miller segments that venture into the backcountry or are mostly high flying helicopter skiing affairs, Boyd and Morrison's segment was "mostly a good old fashioned ski trip through Austria."
Boyd said he hasn't yet seen the film in its entirety (during a recent premier in Denver he was busy with sponsor and promotional events, he said). That should be different during the pair of Wheeler Opera House showings. He plans on attending both nights and will be on stage to share film anecdotes.
The Austrian segment with Boyd and Morrison plays after intermission. Other featured film destinations include British Columbia, Wyoming, Colorado, France and Switzerland.
Boyd said he'd love to be asked back for another Miller movie but in the meantime is enjoying his experience this time around. He's also honored to be included among such rarified company.
"Really everyone in the film is a great skier and someone I can look up to," Boyd said.
According to information from the film's promoters, "Much of the world has changed since Warren Miller started making ski films in 1949, but the passion of snow riders across the globe has stayed the same. 'Timeless' emulates the enduring spirit of winter and gives a deserving nod to the past seven decades of ski cinematography, while looking toward the future. Get ready to kick off your winter with a cast of fresh faces, inspirational locales, plenty of laughs and camaraderie and a classic blend of new and old."
Narrated by Olympic gold medalist Jonny Moseley, "Timeless" starts at 7:30 p.m. both nights. General admission tickets, which run $17, are available at aspenshowtix.com.