Aspen's 69th annual toast to winter is resurrecting a beloved local tradition after a three-year hiatus.
Soupsköl — a free festival and friendly competition whereby local restaurateurs compete for the best soup — is back.
Now called Soupsköl 2.0, the community event will take place on Friday, as in years' past, from 4 to 6 p.m. at the Aspen Art Museum's SO Café. Wintersköl will kick off at noon tomorrow with the Aspen Chamber Resort Association's annual luncheon. The chamber has organized Wintersköl since the '60s, said ACRA vice president of event marketing Jennifer Carney.
Carney said the return of Soupsköl aligns perfectly with this year's Wintersköl slogan — "Legendary Past, Visionary Future" — because the soup rendezvous "was a legendary event" of the four-day celebration of winter.
The late Reggie Barbour, who was best known locally for his time as the chef at Boogie's Diner, started Soupsköl in 2004, according to Carney. Although Barbour died in 2008, the event ran until 2016, with ACRA at the helm.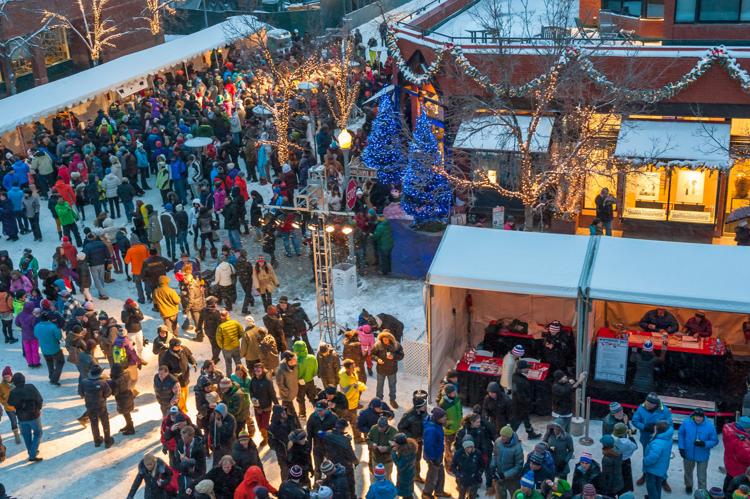 Wintersköl organizers in 2017 announced that the event would not return that year, citing the challenge of getting local restaurateurs involved. "The landscape of the restaurant community has really changed a lot, and a lot of the restaurants that participated a long time ago aren't here anymore," Carney said when asked about the event's lull. "And we were hearing from [restaurateurs] that it's a little challenging on resources."
At its peak, nearly 30 restaurants and more than 1,000 locals participated in the event, which took place on the streets of downtown Aspen (often at the corner of Hunter and Cooper streets), according to Carney.
But traditionally, Soupsköl boasted eight to 10 vendors, which is consistent with this year's event. Competing in Soupsköl 2.0 are The Little Nell, Aspen Valley Hospital Castle Creek Café, Tatanka Western Bistro, Maru, Grateful Deli, Hops Culture, 520 Grill, SO Café and Meat and Cheese — the defending 2016 "best soup" champion.
SO café will also offer two complimentary cocktails from Woody Creek Distillers and a charcuterie spread. Beer and wine will be available for purchase.
Outside Soupsköl, Aspen's longest-running winter event will feature a number of free communal happenings, including the Aspen Glow Parade, WinterFest canine fashion show, Wintersculpt, a bonfire, fireworks and more. This year's Wintersköl royalty are Nina Gabianelli of the Aspen Historical Society and Mark Patterson, owner of Paradise Bakery. Visit aspenchamber.org for the most up to date Wintersköl information and schedule.