A true outlier among widespread economic devastation, real estate in the Roaring Fork Valley for 2020 was, simply put, the year that kept on giving.
"2020 — and really just the latter six months — for sales in the Aspen area was literally off the charts," Andrew Ernemann, a broker associate with Aspen Snowmass Sotheby's International Realty, said. "It's unbelievable what happened, especially after the total shutdown for a few months."
It's no secret that in 2020, real estate sales records were broken — and then broken again — amid the unprecedented year that saw north of $3 billion in property sales.
It has become clear, however, that specifics breaking down the bigger industry picture — exactly what amount of property sold in Pitkin County last year and the dollar signs attached to those sales — are anything but clear.
In fact, two separate articles in both Aspen newspapers published earlier this month, a mere two days apart, reported two different 2020 real-estate sales figures that equated to a more-than $700 million discrepancy.
While a Jan. 1 article in the Aspen Daily News reported more than $2.3 billion in property sales last year in Pitkin County, a Jan. 3 article in The Aspen Times referenced $3.1 billion as the record-breaking total for the industry.
What's more perplexing is that both publications cited Pitkin County — the assessor's office and the clerk and recorder's office, respectively — as the source of said information. The two departments work directly with one another, or as the chief appraiser described the relationship: "attached at the hip."
While there isn't a singular point of misinformation to explain such a massive incongruity, it is worth disclosing that records recently obtained by the Aspen Daily News from the Pitkin County Assessor's Office excluded several multimillion-dollar property sales that were published in The Aspen Times' list, which cites the clerk and recorder's office.
Although nobody from the assessor's office was available Saturday to offer insight regarding the inconsistency — that is, why said properties were omitted from the Daily News' requested year-to-date sales — the missing properties do not account for a $700-million difference.
In general, though, experts in the field also acknowledged notable discrepancies in how data is recorded or presented and offered their two cents on the possible factors fueling the seemingly misaligned 2020 reports. They ranged from geographical considerations to the detail-oriented reporting systems that could ultimately create unintentional opportunities for error.
It all raises the billion-dollar question: Has the Aspen-area real estate market outpaced data's ability to keep up?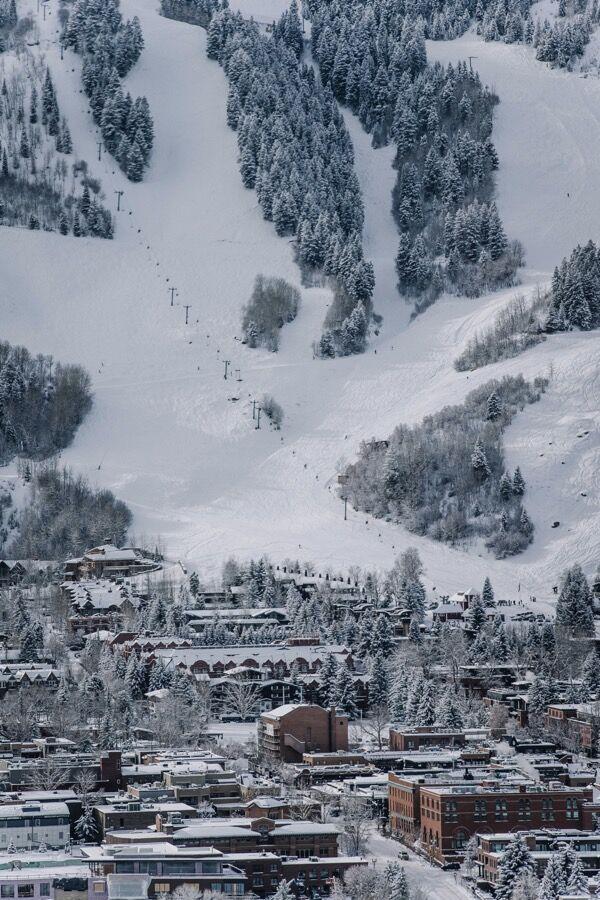 The story behind the numbers
Chair of the Aspen Board of Realtors, seasoned valley broker and resident of 30 years Karen Peirson, currently also of Aspen Snowmass Sotheby's International Realty, regularly distributes market reports to her email network. Although an avid advocate of precision, Peirson believes there is absolutely room for error — intentional or otherwise — in the way sales are recorded and mined.
Like many other brokers, Peirson uses the MLS, or the Multiple Listing Service, to report her sales and seek other listings. According to its site, MLS.com is an independently owned and operated real estate advertising service company for real estate firms, mortgage firms, insurance companies and other related entities.
"My report and numbers recently are all the different categories we have in the MLS — residential, fractional, residential land, commercial land, commercial sale. It's cumbersome; you have to add everything up because it has all these ­different ­categories, and you're looking just at ­Pitkin ­County," Peirson explained Thursday, noting that different areas of focus in getting a market snapshot may be looking at literally different regions. "Pitkin County covers lots of different areas — it could be Redstone; it could be properties in whatever Pitkin County area of Basalt."
Like the MLS, the Pitkin County Assessor's Office is a standard source from which brokers can search and extract data. Peirson later allowed that she felt the assessor's office is a more ­accurate source in general "because it's what's actually happened" — but, she noted, the assessor's office is rarely going to offer the most up-to-date information on any given day. Unlike with the MLS, in which records are provided by the brokers themselves, there can be a notable delay between a transaction date and when the record appears in the assessor's database. After all, a realtor has much more professional incentive to list a closing as soon as possible than an assessor.
"If I get to close [a sale] in the MLS at $21 million, I am on it," said Peirson, noting that she reports these closings same-day. In her experience, the assessor's office can be a week or so behind, she continued.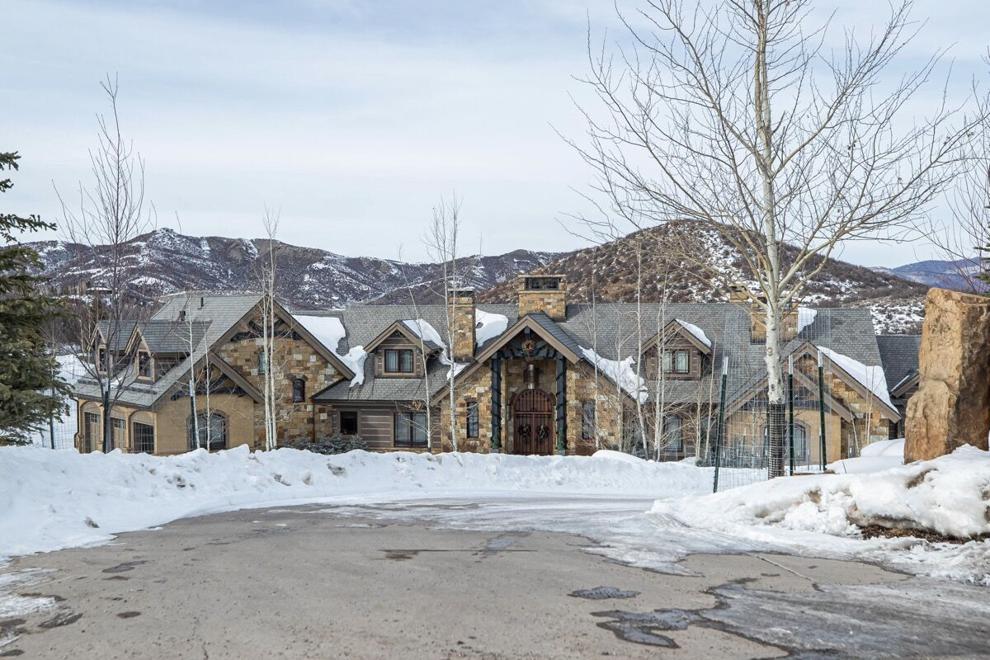 Still, the sale will eventually go through the county office, and though the lag time may account for minor discrepancies between the two sources while the transactions are processing, it doesn't explain a nearly a billion-dollar difference.
"You have to look at who's using what source," Peirson cautioned. "I realize this is really risky for me to be sending these reports — because of this reason."
Still, she remained steadfast in her assessment that the benefits of more available information outweigh the potential downsides that could come with any would-be confusion regarding the details of those reports.
What could certainly inch closer to understanding such a wide margin, however, is how brokers record their sales on the MLS and whether they are double-dipping, so to speak.
"Sometimes, there are brokers that break the rules, and they'll put in a listing [on the MLS] in two different ways, and then they'll close it in two different ways. And then those numbers are overinflated by 100% because one listing is in there two times, and they close it both ways," she offered. "We are trying to educate and get people to do it right, but who can [monitor that level of data input]? Our numbers are skewed [potentially] because of that reason. We try to watch it — the MLS is trying to report violations. We want accurate data. That's our biggest goal for the MLS."
Apples to apples?
Ernemann — who closely follows industry analytics and who presented his market takes with the Aspen Chamber Resort Association during a business community meeting last fall — also notices disparities between numbers reported, but he offered a different take.
Referring to the discrepancy between the two newspaper stories, Ernemann said, "I went and looked at [the MLS] several times to see, was there any double counting [and] what does that mean? And the short answer is no, sales don't record twice in the MLS."
He continued: "They don't record as one type of property and then another type of property. Our MLS actually is pretty strict about [ensuring brokers] can only record each closing once as one type. My cursory review of that is the MLS numbers are accurate in terms of what the sales were reported for the year."
Like Peirson, however, Ernemann pointed to ambiguity and even inaccuracies in how the MLS separates sales by location within a particular region.
"What our MLS doesn't do is easily break out [sales] within the city of Aspen versus just Aspen as a general location — i.e., areas that are outside the city limits. You can more or less tease out Pitkin County, but it's not always accurate," he said. "One thing I've realized is sometimes when people get numbers, even from the [assessor's office], they aren't always paying attention to [the fact that] there are definite boundaries, whether it's county level or town level, the way things are recorded and set up."
Indeed, when it comes to public perception, it's easy to miss even broader geographical reporting details that are essential to understanding what the numbers represent. Slifer Smith & Frampton, for instance, recently advertised a $3.6 billion 2020 sales volume — even larger than the $3.1 billion reported in The Times — but a small asterisk confirms that the source is not Aspen or Pitkin County but rather the Vail and Summit County MLS.
Ernemann also allowed that while he doesn't believe sales are being double recorded in the MLS, pulling the data in and of itself can require specialized knowledge to ensure apples-to-apples comparisons between reports.
"Sometimes there are property types that aren't as obvious — because I've done this before, where I've pulled data from the assessor — there are some nuanced property types … that you miss if you don't include [in your search terms when] looking for everything," he said.
No crystal ball
As with any sector of the economy — and even more so than "usual" right now, as the U.S. prepares to change federal administrations amid a period of intense political division and a continuing pandemic that's on track to claim 400,000 American lives — predicting what will happen next with the real estate market locally is anyone's guess.
That said, there are still tried-and-true practical factors at play, like supply and demand, that led experts like Ernemann and Peirson to dub the current trajectory as, simply, "unsustainable."
"The listing inventory in Aspen right now is down about 25% in Aspen compared to a year ago at this time," Ernemann said. "And Snowmass is down almost 50% compared to a year ago at this time."
Further, he added, real estate value in Aspen increased 10% to 20% last year, depending on the location and neighborhood.
"Obviously, those numbers ­aren't sustainable," Ernemann said.
Aspen and other Colorado resort towns in 2020 experienced a socioeconomic phenomenon during the pandemic that became known as "the great urban exodus." In sum, city dwellers who no longer needed to report to a physical office every day fled their respective metropolitan areas to pursue a better quality of life in more spacious quarantine homes. For those who could afford a slice of paradise in Aspen, the mountains looked like an idyllic place to summer or, as COVID-19 restrictions continued unwavering nationally, to call home.
"Just listening to some real estate economists, all points still say people are going to choose lifestyle over where they have lived for years," Peirson said. "We still have a very, very strong demand, and we have not enough supply. So the numbers in the overall basis are going to be hard to sustain because we don't have the supply to sell. So that still is going to put pressure on the prices, because the supply is just so much less."
Just as the so-called urban exodus represented an unpredictable shift in social behavior — and, by extension, an unanticipated industry trend in resort real estate markets — predicting who will comprise the next wave of buyers and when they will pull the trigger also feels like a bit of folly.
While Chicago and the Midwest, New York and the surrounding area, South Florida, Texas and ­California are the geographic mainstays of Aspen's new-resident funnel, Ernemann said, 2020 saw a new crop of homeowners from the Front Range and "a lot of young tech entrepreneurs" migrating from the Pacific Northwest.
"There's been a paradigm shift in terms of where people are coming from, at what time of year and how they're viewing Aspen from a real estate lens," he said.
As an example: New Yorkers who traditionally visit in the winter but experienced an Aspen summer for the first time in 2020.
As COVID-19 numbers continue to rise locally and nationally, virtual showings prove more difficult to seal the deal than those in-person, Ernemann said. Still, the busiest winter months for area real estate — mid-February to late March — have yet to come. Ernemann predicts that 2021 sales volume could likely fall somewhere near, below or well below 2019 numbers.
Supply and demand aside, he said, there is also "a little bit of a hangover of just an unbelievable year — and looking at the dust to settle, to some degree.
"It's an interesting time, for sure."
That's true regardless of which number one is using to try to make sense of it all.