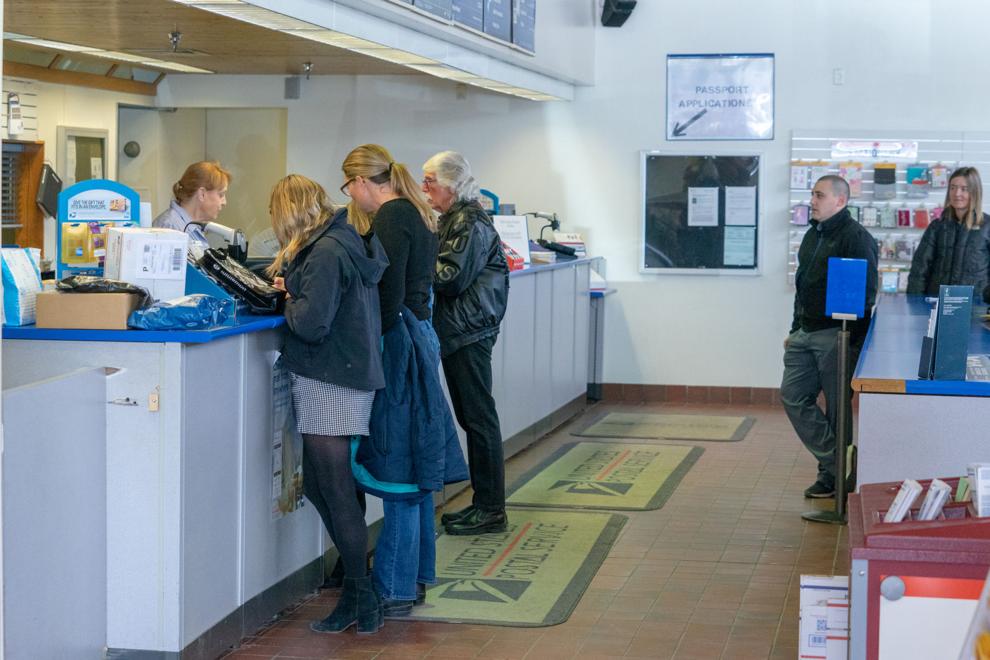 A new person is at the helm of the Aspen post office on Puppy Smith Street, but members of the U.S. Postal Service communications team in Denver say the change is only temporary.
Elizabeth Turner has served as Aspen's postmaster since November 2017. According to USPS strategic communications specialist Marcela J. Rivera, Turner is traveling to other post offices along the Western Slope in a learning and teaching capacity.
Rivera responded to questions that initially were submitted by email from the Aspen Daily News to David Rupert, acting manager of USPS western area corporate communications. Several questions concerning Aspen post office personnel and operations issues either went unanswered or were not answered directly.
"As a general rule, our personnel actions are not a matter of public record, but I can confirm that the postmaster remains in good standing," Rivera said. "We often offer our leadership the opportunity to expand their knowledge base as well as share their experience with other units. That's exactly what is happening as the Aspen postmaster will be travelling to other Western Slope post offices over the next few weeks."
Gary Amason, who had been working in Webster, Texas, will be serving in the role of acting Aspen postmaster "for the immediate future," Rivera's email said.
The USPS offers short-term developmental opportunities for its personnel through a goal "to create future leaders," the email added.
Amason could not be reached for comment. Several calls placed to two different phone lines at the local facility went unanswered last week and there was no recording allowing callers to leave a message.
The USPS communications office in Denver said all issues and concerns about the Aspen location, or any other postal facility or service, should be directed to (800) 275-8777.
"Alternatively, you can send an email through the feedback mechanism at usps.com," Rivera said.
The Aspen post office has had four postmasters since 2010. Previous postmasters have cited the area's high housing costs as a primary reason for the local facility's long-standing staffing shortages and intense workload.
"Aspen has unique challenges for staffing like most other businesses in the area," Rivera confirmed. "We anticipate there will be a number of additional openings soon and they will be posted at usps.com/careers."
Posed with further inquiries into local operations, the Denver communications team did not provide data concerning specific mail volumes handled in Aspen, or the effect that internet retailer Amazon has had on operations.
USPS contracts to provide deliveries for Amazon have come under scrutiny nationwide in recent years as the postal service continues to suffer annual operating losses worth hundreds of millions.
"Mail volumes in Aspen are similar to other mountain communities," Rivera said. "Amazon is a customer of ours as well as many other mail-order retailers. This type of mail is flourishing as consumers discover the convenience of shopping at home."
Alluding to Aspen's remote location, she said when a community is far removed from major shopping destinations, the post office in that community typically receives a greater amount of "parcel volume."
"But this isn't new to us," Rivera said in the email. "In 1913, Parcel Post service was introduced and the rural West was the primary beneficiary. In the first six months of the service, more than 300 million parcels were delivered."
Aspen postal workers deliver "to every address" six days per week, Monday through Saturday, she said, as long as there is access to the location.
"After a snow, we ask customers to clear their sidewalks and access to their mailboxes or community boxes to allow for safe delivery," Rivera said.
The Denver spokeswoman did not answer questions related to the size of its Aspen workforce and other community concerns brought to the attention of the Aspen Daily News that relate to service and safety.