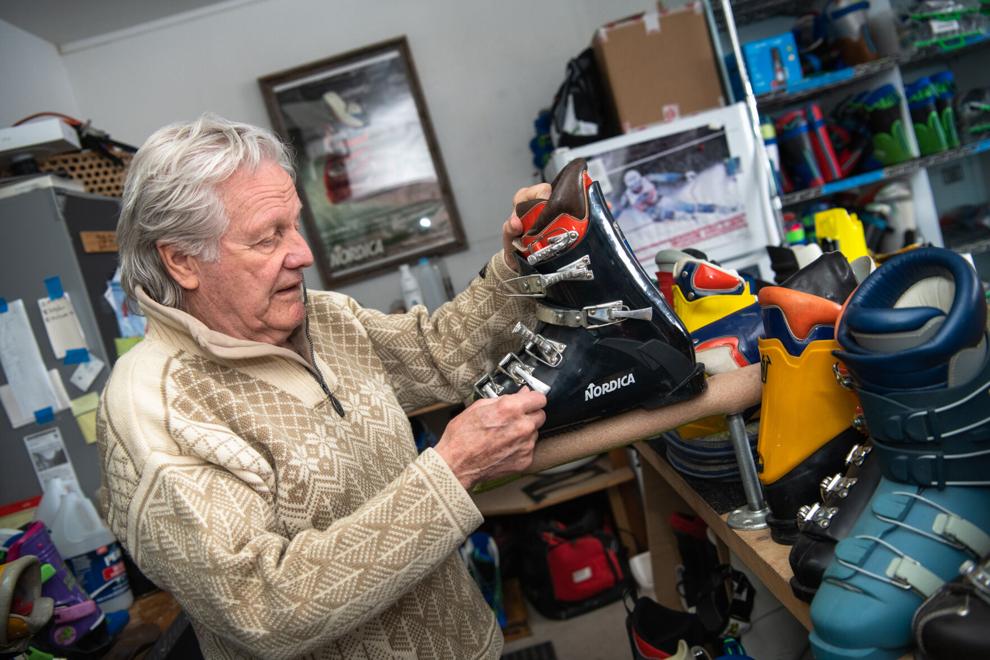 If your ski boots cause you to scream in pain after a day of bashing powder, don't blame Aspenite Sven Coomer.
Coomer has spent most of his adult life tinkering to find better fitting boots without sacrificing performance. The man known as "the father of the modern ski boot" will be recognized March 24 for his efforts.
Coomer was selected for the U.S. Ski & Snowboard Hall of Fame in 2021 but he and other members of that class weren't inducted because of restrictions on large public gatherings during the COVID-19 pandemic. The class of 2021 will be inducted at a ceremony on Friday at Big Sky Resort in Montana. The class of 2022 will be inducted the following night.
Coomer, 82, is being recognized in the "snowsports builder" category.
"I wanted to see it before I believed it," he said of his reaction to learning he had been selected.
"I started to cry," added his wife, Mary Dominick Coomer, "and I think Sven really did get excited because he's the first boot maker they ever inducted."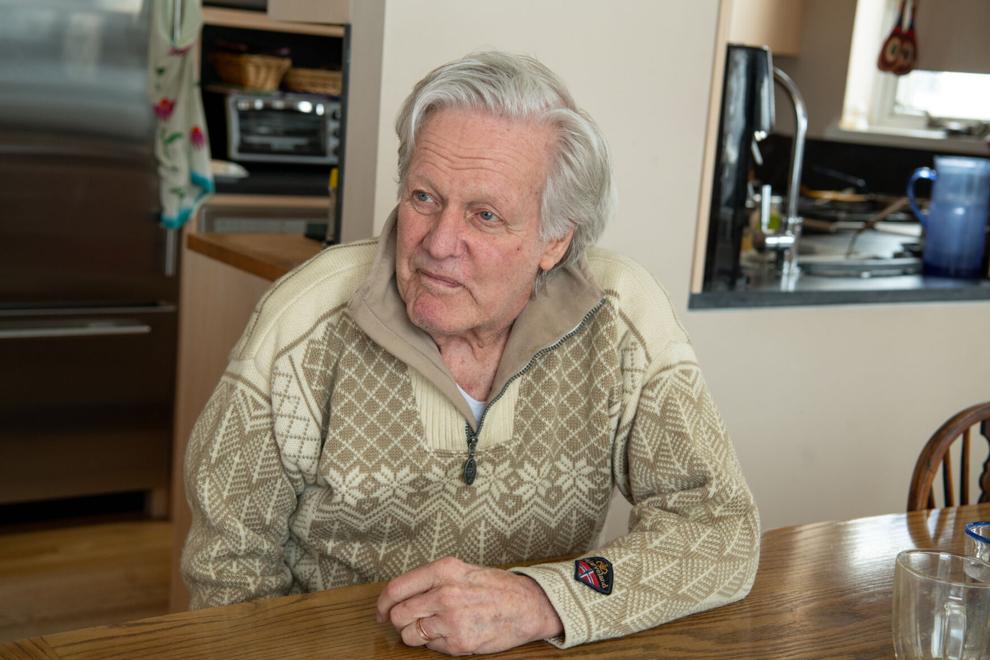 Talking to Sven for an hour at his and Mary's house on McLain Flats Road makes you realize how much ski history the man has witnessed, absorbed and participated in since he learned to alpine ski in Are, Sweden, in 1960. Once he took to the slopes, he was hooked. He trained with the French national team in the early 1960s. He was a ski school director at Mt. Rose and Slide Mountain, Nevada, where he coached future Olympic gold medalist Tamara McKinney as a youngster. He tested gear for SKIING magazine in an era when its reviews were gospel for skiers. Then he started a long career as an inventor focused on ski boots, liners and orthotics.
Coomer is quick with a laugh and his eyes always smile. Every two or three sentences he breaks into a chuckle. You get a sense from talking to him that he could entertain and amaze for hours with stories of skiing and apres ski shenanigans.
He's also a humble, soft-spoken guy. Labeling him the father of the modern ski boot is an "overstatement" in his view. His friends and the Hall of Fame officials feel otherwise. An article in "Skiing History" magazine said, "Modern ski boots don't just echo (Coomer's) designs, they're based on them."
Coomer combined his training as an engineer and product designer with his love of skiing to seek a better boot. The key, he said, was hobnobbing with ski racers and learning what frustrated them about their boots and what they sought to improve their performance.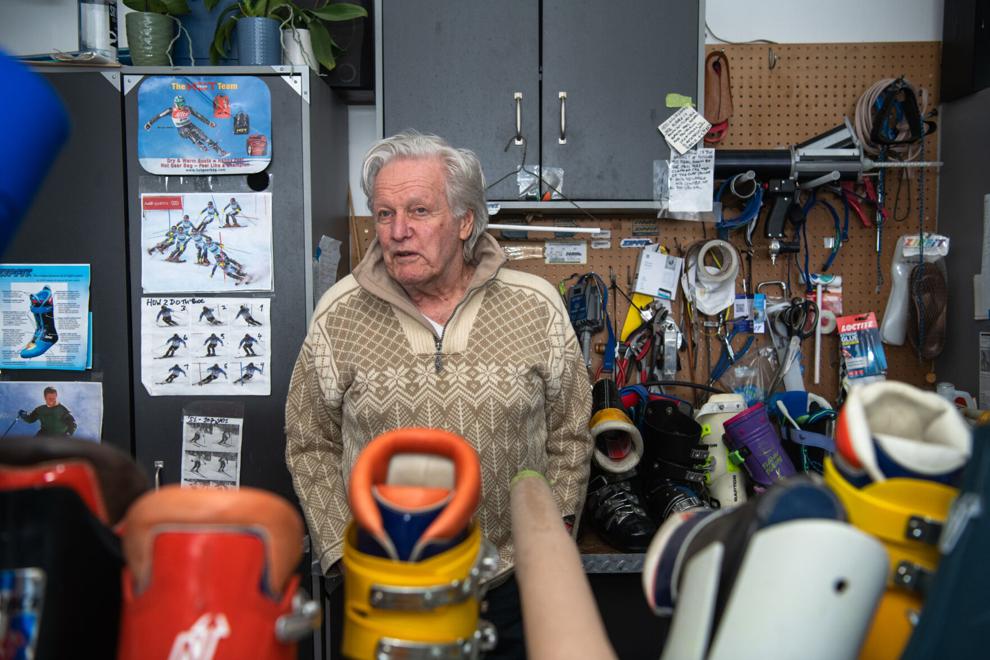 "I could talk to the athletes, any athlete, and talk about their sport and ask them questions that they wouldn't think of themselves," he said.
Coomer was an athlete himself. He competed in the Summer Olympics for his native Australia in the Modern Pentathlon in 1956 at age 16. His father was a native of Australia while his mom was Swedish. After Sven participated in the Olympics, he attended university in Sweden and studied product design. After college, he worked with Puma on refinements to their shoes for track and field athletes. That experience, he said, is where he learned to base innovations on athlete input rather than laboratory theories or marketing desires.
"The interest (in ski boots) was living with ski instructors and racers and coaches. They were all having problems, really serious problems with their ski boots and nobody knew how to fix it," Coomer said. "It was right on the cusp of the transition from leather to plastic in the late '60s."
He recalled skiing on the latest and greatest leather boots in the late 1960s. The shell of the reinforced leather boot had only thin lining. 
"They were not comfortable, but nothing was comfortable," he said.
He mixed with American ski racers, among them Spider Sabich, who were trying to find ways to get more support from the front and back of their boots. "The guys were actually getting tongue depressors and taping them together and putting them in the back of their boots," Coomer said.
He went under contract with boot manufacturer Nordica in 1969 to design a better ski boot. The advantage of leather was it provided a great feel for skiers, he said. "When plastics came along, there was no feeling."
He recalled that French alpine skiing superstar Jean Claude Killy complained that he couldn't even tell he had skis on when wearing the early plastic boots. "When Killy started skiing in Langes, he kept looking down to see where his skis were because he couldn't feel where they were," Coomer said.
That led to Coomer's breakthrough concept. "In designing the plastic boots, you must keep the feel of leather," he said. "It took me about a year to figure out."
The first production ski boot he designed for Nordica was the Sapporo, the company's last featured leather model. It boasted a rear spoiler — a higher, stiffer back — along with a higher, plastic-reinforced tongue for flexing and counter-balance. They were designed to give racers greater leverage and control.
"It laid the foundation for plastic boots," Coomer said.
He used elements of the Sapporo design to create the Olympic boot, Nordica's first mass production plastic ski boot. It featured more room for toes than other models of ski boots. Design evolution led to the five-buckle Grand Prix model, which was used extensively for decades by World Cup racers.
Coomer worked for Nordica from 1969 to 1979 when, he said, the marketing people gained too much influence over design. He didn't like the emphasis of looks over function so he departed.
The nomination application submitted to the ski hall of fame by Coomer's friend Seth Masia said Coomer and his family moved to Mammoth and opened Footloose Sports, where he worked to perfect Superfeet orthotics, better boot liners and boot fitting tools.
"Sven begins training a generation of retail boot fitters, across the country and around the world, in the new specialty trade of custom boot bitting," Masia's nomination form said.
More innovations would come, most notable among them was ZipFit, custom boot liners that initially used a silicon injection to achieve a great fit without creating pressure points. He patented the process in 1991. In 2001, ZipFit started using a cork composite that adjusts to feet without an injection system. Coomer moved to the Roaring Fork Valley permanently in 2003. He sold ZipFit boot liners out of the garage of his and Mary's home for years. The Coomers recently sold the business to Mary's grandson, Chris Dominick.
ZipFit is based in Carbondale but its liners are handmade in Italy and available around the world.
Coomer's garage still has the makings of a designer's laboratory. Ski boots from the last 50 years are stashed in rows on counters and shelves, interspersed with a tool bench. Some of the boots are models that showcase the innovations Coomer came up with, while others are competitors' boots that demonstrated problems he was trying to solve. Posters of skiers from various eras adorn the walls.
Though humble almost to a fault, Coomer allows that modern ski boots still benefit from his breakthroughs in design.
"There isn't a ski boot that doesn't have parts of my presentations," he allows.
So, after a career dedicated to helping skiers achieve comfort without sacrificing performance, what's the master's advice for finding that perfect fit? Demo the boots before buying and don't rush.
"This is all done in a static environment," he said. "It's when you go skiing when things go wrong. Everybody knows that but they spend hours and hours in ski shops trying this, that and the other thing. You can't predict what's going to happen."
He's also willing to stake his reputation on ZipFit providing the perfect fit. The website of the company he founded has a great "about" section that offers greater details of Coomer's fruitful career.
Alas, the man who did so much for skiing can no longer ski.
 "I was forced into retirement because my knees got so bad," Coomer said. "It took a long time to accept that."