Renovations to Sam's restaurant at Snowmass Ski Area and Bumps restaurant at the base of Buttermilk Mountain are already paying off for the Aspen Skiing Co. The company was handed a ceremonial rebate check yesterday in honor of the energy savings that have gone into the two restaurants. 
Black Hills Energy, in partnership with Franklin Energy and Holy Cross Energy, awarded SkiCo with $60,000 in rebates Wednesday during a ceremony at Sam's restaurant near the top of the Village Express Lift.
SkiCo Energy Manager Ryland French presented a summary of the energy upgrades, made as a retrofit in Bumps and during an offseason remodel of Sam's. In both locations, the kitchen exhaust and air-intake systems were updated. Instead of both fans operating at full capacity continually during work hours, they now have sensors within the hood that can react to the amount of heat and smoke that is building up in the kitchen.
"The biggest project that we did energywise is a smart-control system that has sensors in those hoods," French said.
For reference, French asked the group to imagine a basketball inside a display case, to get a sense of what 1 cubic foot would look like. Prior to the smart-control system, the hoods and the intake fans were moving 8,000 cubic feet each per minute.
"So think about all those basketballs, that's a ton," French said.
The system helps the company save on both gas and electricity, because it takes power to run the fans on high speeds continually, and it takes heat to warm up the air coming in, which, at 10,000 feet, is commonly frigid. 
Sam's also has destratification fans in its tall vaulted ceilings, pushing warm air down to the floor level as it accumulates high up. And the restaurant has temperature sensors placed discreetly within the wood paneling of the walls. The sensors are tied to an automation system, but can also be digitally controlled by French from his office.
"It's really important I can continue to tune the systems," French said. "That's really where the real savings come with these sort of things, not just installing and letting it go, but installing and continuing to fine-tune it until you get it where it was designed to be."
The energy upgrades will save SkiCo $16,000 in utility bills each year and have eliminated 100,000 kilowatt hours consumed per year.
"It's equivalent to if we fully erased the energy use of 10 average U.S. homes," French said.
The $60,000 in rebates from Black Hills Energy, Holy Cross Energy and the Community Office for Resource Efficiency make up about half the returns SkiCo received in 2019 across all of its green initiatives.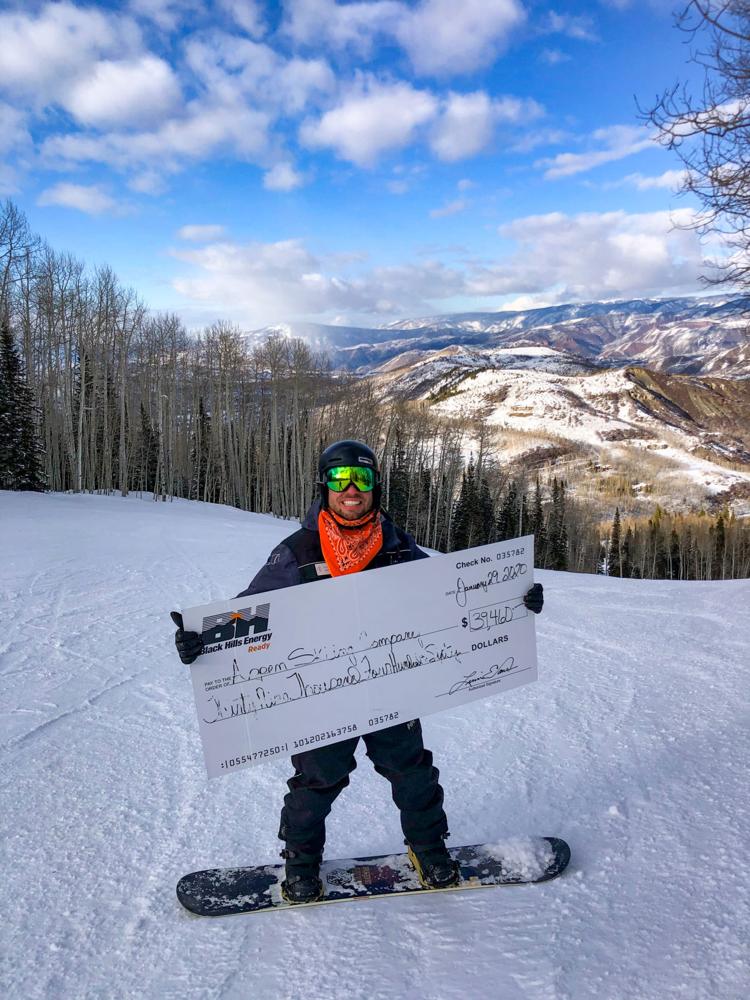 French told the group that without the promise of getting money back, SkiCo would not have made the investment to retrofit Bumps.
Auden Schendler, SkiCo vice president of sustainability, echoed the importance of financial incentives. He said 20 years ago when he was first trying to get the company to spend money to retrofit light bulbs, the cost was equivalent to other company initiatives like building new ski runs or buffing out the food and beverage operations. 
Once rebates such as the ones presented Wednesday were introduced, the return on investment became more appealing. 
"That's a majorly significant amount of money, even to this big corporation," Schendler said.
Sam's is one of the only buildings in the area that is LEED Gold Certified due to its energy efficiency.
"It really is an amazing thing, we are incredibly grateful for this money," Schendler said.
Ed Holland, energy advocate for Black Hills and Franklin Energy, congratulated the company for reducing its greenhouse-gas emissions. The projects reduced the equivalent of 245,972 miles driven, or 109,224 pounds of coal. 
"That's 109.3 tons of carbon dioxide that are no longer going into our atmosphere," Holland said. "I love the mountains, I love snow, this will help make sure we have more of that for future generations."
French said the bigger mission is to show that the energy upgrades made by SkiCo can be applied on any level.
"Our philosophy at SkiCo is to walk the talk, but it only matters if it's replicable on much larger scales," French said. "Businesses and residents throughout the Roaring Fork Valley can tap into these programs the same way we have."
Amy Fiala, energy efficiency coordinator for Black Hills Energy, said that mission is already underway. Black Hills is now working to provide rebates for upgraded snowmelt systems in Snowmass Village, and she said she has her eye on a condo development in town.
"It's that snowball effect of folks out there knowing about the programs or being aware of them," Fiala said.
French said, for its part, SkiCo will also continue to consider energy reduction into the future.
"Over time, every building has to be renovated," French said. "When we do the right thing and choose to make efficiency upgrades at the same time, and then we have our utilities and nonprofits rewarding us with these rebates, it motivates us to then do the exact same thing or even more on the next project."