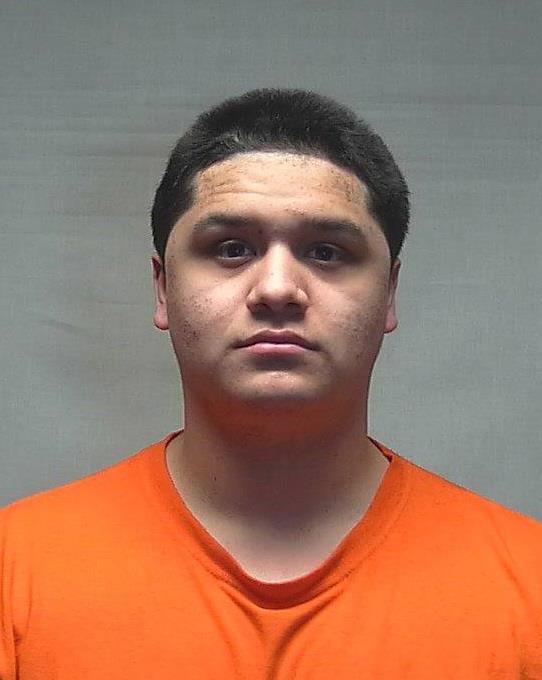 A local teen who was arrested last October and accused of multiple sexual assaults involving other teenage victims pleaded guilty to two felonies today in Pitkin County District Court.
Henry Henley, 18, pleaded guilty to sexual assault as a class 3 felony and second-degree assault, a class 4 felony. 
In previous stories, the Aspen Daily News did not identify Henley by name because he was 17 at the time of his arrest and the alleged assaults. The first order of business during today's court hearing was to cease pursuit of a scheduled reverse transfer request, which would have had the potential outcome of Henley being charged as a juvenile. Given that he will be convicted as an adult, the newspaper is now identifying him.
Henley's plea agreement with the 9th Judicial District Attorney's Office calls for Henley — who previously faced 14 felony counts of sexual assault involving as many as 10 alleged victims — to be sentenced to 16 years in Youthful Offender System, a maximum security prison in Pueblo, with 11 years suspended. In addition to the five-year prison term, he will get probation of 20 years to life, served concurrently with the prison sentence.
It's an atypical arrangement, as sex offenses are ineligible for YOS. But the second-degree assault charge can be served there, Deputy District Attorney Don Nottingham said in court.
"I don't want to say it's common, but it's not unheard of," Nottingham said, adding that he has been in contact with YOS officials regarding Henley's plea.
When District Judge Chris Seldin asked Henley what he did to be guilty of sexual assault as a class 3 felony, Henley's attorney was quick to step in.
"He acknowledges the elements and is admitting … that there is enough evidence where a jury could find him guilty," said M. Trent Trani, Henley's Denver-based attorney.
Trani went on to explain that Henley is submitting an Alford Plea — that is, he is guilty in court but does not admit to the criminal act itself. As such, he waived any "establishment of facts," meaning he was not required to answer Seldin's question.
"Do the people consent?" Seldin asked, to which Nottingham requested a moment to confer with a mother of one of the alleged victims, who was present in the courtroom.
After a quick exchange, Nottingham did not object to Trani's interjection.
Henley's arrest affidavits in the cases for which he's pleaded guilty are sealed because he was a minor at the time of the alleged crimes. Seldin described the sexual assault charge as having "knowingly inflicted sexual intrusion or penetration on a person and caused submission of the person … against the person's will."
Additionally, the second-degree assault, which occurred between or including July 20 and July 30 of 2018, occurred "with intent to cause bodily injury to another person … [and] caused such injury by means of a deadly weapon."
Finally, Henley also signed a protection order ensuring no contact with four females, not all of whom are alleged victims. The protection order also stipulates that Henley will not consume alcohol or any controlled substance — a stipulation that Trani clarified may be modified in the future.
Henley's sentencing is scheduled for 1 p.m. on Sept. 16. Nottingham anticipates there will be "a number of people who will want to speak."