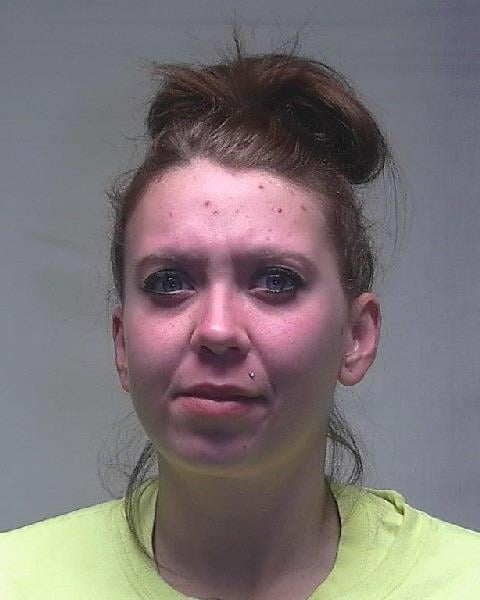 A woman in custody at the Pitkin County Jail on charges related to allegedly possessing counterfeit currency and someone else's driver's license is being extradited to Elko County, Nevada, where she has an active warrant for violating probation.
Pitkin County sheriff's deputies first made contact with Kassandra Simpson, 27, in the driver's seat of a white Chevrolet Lumina with Colorado license plates Saturday morning near Basalt. That interaction prompted deputy Josh Bennett to request a welfare check, shortly after 7 a.m.
"During our investigation, I learned that Simpson had an active warrant out of the state of Nevada with nationwide extradition," responding deputy Curt Donaldson wrote in an affidavit. At that point, Simpson, who court officials described as a local woman, was arrested and read her Miranda rights. 
In 2015, Simpson was convicted of possessing heroin and more than an ounce of marijuana, both felonies in Nevada, and sentenced to 12 to 32 months in the Nevada Department of Corrections, according to an Elko County court clerk. Her sentence was subsequently transferred to probation.
While that case is closed, Simpson acknowledged in Pitkin County District Court Monday that she had unpaid court fines due in Elko County.
And Simpson now faces new charges in Pitkin County. Once at the jail after her Saturday arrest, "detention deputy Raul Menendez located two counterfeit one hundred dollar bills wrapped up with valid U.S. currency inside of Simpson's wallet," the affidavit states. 
The bills, which the affidavit describes as having "two Chinese characters on the back" and no magnetic strip, were obviously counterfeit — so much so that Simpson told the deputies that she'd received them from a friend on Halloween and kept them because she thought they were "cute." 
Donaldson, however, disagreed. 
"Based on my training and experience, I believe that these two bills were kept and intended to be used illegally," he wrote as reason for the criminal possession of a forged instrument, a class 6 felony, charge listed in the affidavit. 
Additionally, Simpson — who admitted she did not have a valid driver's license of her own — was in possession of the driver's license of a friend who had died by suicide. 
"Simpson admitted that at no time did she receive permission to take the driver's license or keep the driver's license," the document reads, adding that Simpson said she'd kept her friend's identification as a "memento." 
That, too, is a crime: Criminal possession of an identification document is a class 1 misdemeanor. 
Simpson is due back in Pitkin County Court Jan. 6, regardless of her pending extradition.