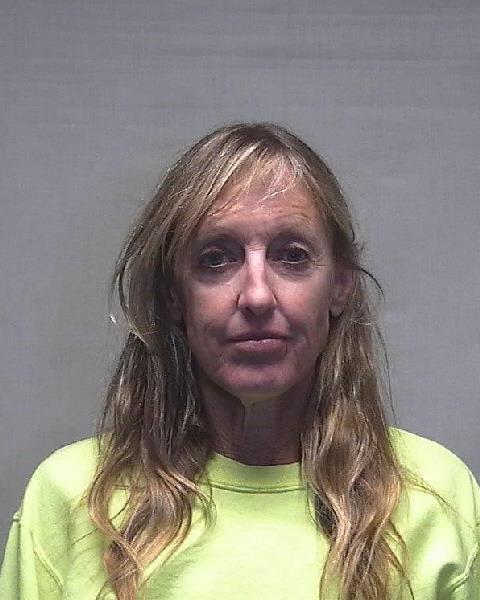 Just four days after being pulled over and arrested for driving under the influence, a local woman was in Pitkin County District Court regarding another felony DUI charge from a Wednesday afternoon arrest.
Both Deputy District Attorney Don Nottingham and District Judge Chris Seldin expressed deep concerns Thursday when discussing bond for Leslee Francis, 56.
"The court and I are both familiar with this defendant from previous cases," Nottingham said in acknowledgment that the newest DUI is Francis' sixth since 2001. "She does have a pending felony DUI case that is set for trial with Judge [Denise] Lynch. She was cited within four days for two more felony DUI allegations.
"The people have concern for Ms. Francis — significant concern for Ms. Francis — but also for the safety of the community."
Nottingham went on to point out that both of this week's arrests were the result of citizen phone calls.
"It's important to note that these are not failure to signal or expired license plates," he said. "In fact, in the case that was previously filed, another vehicle followed her … and noted that she traveled into the lane of oncoming traffic while she was driving."
In the most recent case, Nottingham said multiple witnesses remarked that Francis had repeatedly backed into a concrete structure at a gas station.
"Given the repeated dangerous nature regarding Ms. Francis's conduct … I'd ask that you'd set bond at $25,000 cash," he continued.
But Seldin ultimately doubled that amount, setting a $50,000 cash-only bond for each of the two cases. In addition to his own history with Francis — Seldin previously disqualified himself from judging her cases because she was an active participant in recovery court, over which he presides — he did not find her commentary in the courtroom compelling or even fully honest.
"My personal feeling is, these were episodes of epilepsy," Francis said, noting she'd recently been diagnosed. "I am not taking any medicine or any drugs, and I will not drive until I see my doctor."
Francis' account did not match the court documents Seldin received.
"Both [arrest affidavits] made reference to pills — sleeping pills, evidently — that you had allegedly taken rather than any epileptic episode," he said.  
According to a report from arresting officer Ryan Turner, a Pitkin County sheriff's deputy, Francis initially told officers Sunday that the half pill found in her pocket was a Tic Tac; however, the pill's marking matched Zolpidem, the same sedative for which she tested positive in a 2018 DUI arrest.
"Based on the allegations and the mismatch between what you just told me concerning epilepsy and what was observed by law enforcement, the court agrees that a high, cash-only bond is appropriate," Seldin said.
Francis is due to appear in court again on Monday.