Aspen Year in Review 2018 - Part 2
Editor's note: Today, the Aspen Daily News concludes its annual review of the year's biggest stories, which began in yesterday's paper. In today's paper, we count down five of the top 10 stories that impacted the community, from No. 1 through No. 5. We also take a look at stories that couldn't happen anywhere else. Read to the end to catch up on the year's best "only in Aspen" tales.
The October arrests of a 20-year-old former Aspen High School student and a 17-year-old student at the school for alleging sexually assaulting five girls — one of whom made a video that went viral detailing the allegations — left the community stunned.
The alleged victims' brutal ordeals, documented in heavily redacted court documents; the defendants' ages and their alleged use of alcohol, cannabis and possibly other substances to drug the girls; and the long terms of incarceration possible if they are convicted or enter a plea deal are among the factors that shocked high schoolers and adults alike.
In one case, the teen defendant and Keegan Callahan, 20, of Woody Creek, allegedly tied a girl to a bed, choked her into unconsciousness twice and sexually assaulted her. Another girl told authorities Callahan raped her in the backseat of a car, while another said the 17-year-old assaulted her at the Aspen Recreation Center. Still another told authorities that she and some friends went to a party on Labor Day weekend. During a forensic interview, the girl told the interviewer that she drank a little bit of wine, felt sleepy and was helped to a bedroom. She said she awoke to the 17-year-old touching her genitalia.
The 17-year-old, an Aspen resident, is also charged with sexually assaulting a then-5-year-old girl two years ago.
The defendants are each charged with nine counts of sexual assault, six of which are class II felonies. Upon conviction of such counts, defendants can receive a maximum term of life in prison. They are also charged with unlawful sexual contact and physical assault, and have been held in jail on $100,000 cash-only bonds since their arrests.
The 17-year-old is being charged as an adult, though his attorney, M. Trent Trani of Denver, is trying to get the case remanded to juvenile court. Because of that, the Aspen Daily News has not named the teen. A judge may rule on the issue in January.
In an interview in late November, Trani emphasized the need for due process, saying that it "seems like there is a sentiment in the community [that] they want to convict him before he's had his day in court."
A preliminary hearing, in which a judge will determine if there is enough evidence to bind the 17-year-old for trial, is scheduled for Jan. 10. Callahan's preliminary hearing is set for Jan. 8.
— Chad Abraham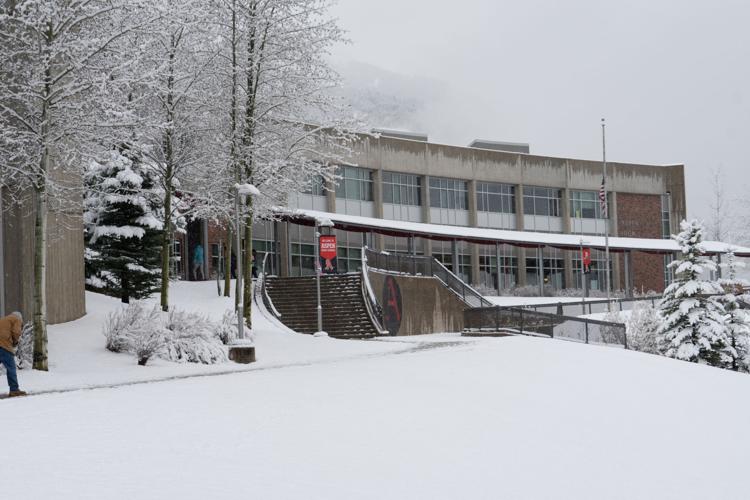 The Aspen School District moved to oust its embattled human resources director Elizabeth Hodges in December, which offered a potential end date to what was painful and divisive time for the district that elapsed almost half-a-year.
Superintendent John Maloy reiterated in a statement that Hodges would be on paid administrative leave following a hearing she requested to review her firing. Maloy insisted that he was unaware of Hodges' past until receiving an anonymous letter in late July 2018 that detailed her disbarment in another state and other legal woes.
The school district maintains this information did not arise in the initial background check of Hodges, who would start work in July 2016 as the Aspen School District's human resources director. She was paid a $132,345 salary for the 2018-19 school year, according to District Finance Director Kate Fuentes.
Reporting by Rick Carroll of The Aspen Times uncovered that Hodges had been disbarred in Missouri, indicted by a grand jury in February 2016 on one count of felony forgery, which was downgraded to a misdemeanor, and given a seven-figure civil judgment.
Maloy said in December there had been "a lengthy review of Ms. Hodges' situation by the district's legal counsel" subsequent to the initial background check. That lead to the December decision.
The issue weighed heavily on staff at the start of the school year, multiple sources stated, though it appeared to retreat somewhat as the holidays neared and final student projects took on momentum at year's end.
After what he allowed was a rough fall for staff and parents, Mark Munger, president of the Aspen Education Association, said there was anticipation for a resolution to some of the issues that had swirled around the district since summer.
"A resolution one way or another will be positive," Munger said. "I'm not saying it's a positive she's being let go. She has a right to appeal to the board. But it's time to move on and get this resolved."
An organized public outcry that involved past grievances and unresolved criticisms of Dr. Maloy and his management style grew in the wake of the Hodges issue. It may have also influenced the school board's decision in October to not renew Maloy's contract beyond June 2021; there were also calls for his contract to be bought out early.
— Madeleine Osberger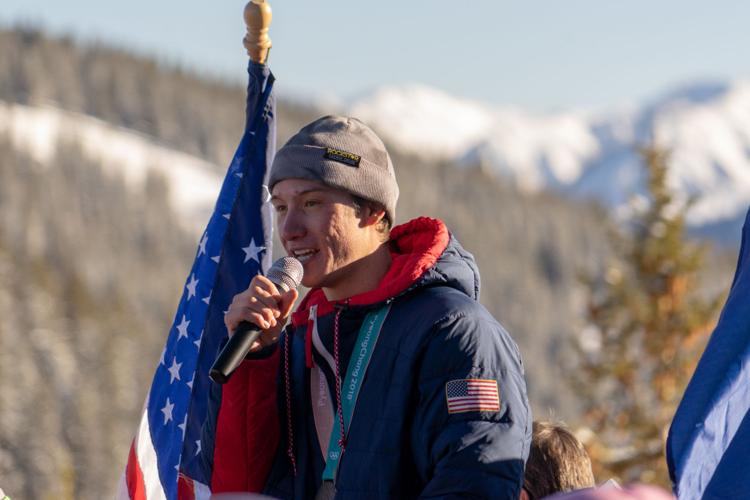 Alex Ferreira joined an elite group of Aspenites who have brought home the hardware from the biggest show on snow in winning the silver medal in men's halfpipe at the 2018 Olympics in Pyeongchang, South Korea.
On that crisp day in Phoenix Snow Park, Ferreira landed all three of his runs and inched the score higher each time he entered the pipe during the thrilling but tense finals. He was narrowly edged by reigning Olympic champion David Wise, who landed only one of his runs to score 97.2 to Ferreira's 96.4, which was good enough for gold. Nico Porteous of New Zealand broke a 26-year medal drought for winter athletes in that country by taking bronze.
Ferreira completed five double-flip jumps in one run, a reflection on the field of tightly matched athletes who conspired to push the sport's progression.
'I'm extremely happy to come out here and land a run. That's always been the goal," Ferreira said before "a big team that helped." His gang included parents Colleen Delia and Marcelo Ferreira, sister Lourdes, girlfriend Bridget Crosby and sports psychologist Kathleen Callahan.
The medal for the AVSC product was ever-so-sweet after being left off the Olympic team in 2014 which "was really hard on me. It's been a long four years."
"I just came out here and I wasn't going to give up ... and just take what was mine, in the most harsh terms," Ferreira said.
Sport was the big winner that day, said Wise, who won his second consecutive skier halfpipe gold that day in Phoenix Snow Park.
"It was a lot of pressure, but at same time I felt that freeskiing won," Wise said. "No matter what I did, seeing Nico land his run, seeing Alex put down some of the best runs of his life, hands down, I knew we had put on the show the world deserved to see."
Ferreira and Yater-Wallace were among the six Aspen Valley Ski and Snowboard Club products who competed in the 2018 Winter Olympics.
Simi Hamilton, an Aspen native, and partner Erik Bjornsen finished sixth in a tough battle under the bright lights of Alpensia Cross Country Centre in men's team sprint. That same evening, Jessie Diggins and Kikkan Randall of the United States made history in winning the women's gold in team sprint.
Earlier in the Olympics, Aspen's Noah Hoffman finished 48th in the 15K freestyle race in Alpensia, about three minutes behind winner Dario Cologna of Switzerland, who has dominated the 15k for the better part of a decade.
Alpine skier Alice McKennis earned her best result in five years in women's downhill with a fifth in Jeongseon Alpine Center behind gold medalist Sofia Goggia of Italy. McKennis would finish up the season with a stunning third in downhill in the 2018 World Cup Finals.
Wiley Maple finished 30th on a windswept Jeongseon downhill, which was won by the "Attacking Vikings," Aksel Lund Svindal of Norway in gold and teammate Kjetil Jansrud in silver. In doing so, Maple became the first Aspen man to compete in an Olympic downhill since Andy Mill raced to sixth in the 1976 Games. Aspen native Johno McBride was head downhill coach for the U.S. Ski Team in Pyeongchang.
By winning a silver medal on Feb. 21, Alex Ferreira joined an elite list of Aspenites who have medaled at the Olympics. In the 21st century that's included Jeremy Abbott's 2014 team figure skating bronze medal, Gretchen Bleiler's snowboard silver in 2006 and a bronze for Chris Klug in the 2002 Salt Lake Games for parallel snowboarding.
-Madeleine Osberger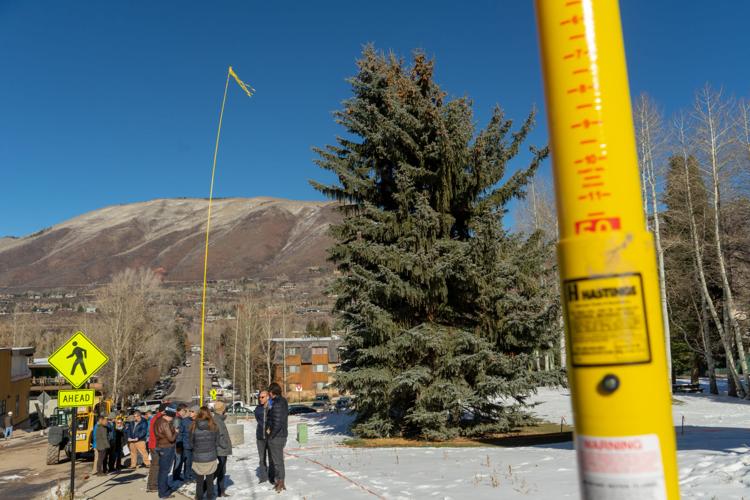 What was once thought to be too complicated emerged as feasible in 2018, when two hotel developers and the Aspen Skiing Co. proposed to bring a new Lift 1A into the downtown core as part of a neighborhood redevelopment scheme.
That announcement, in May, following a year's worth of negotiations between hotel developers who previously were at odds on the placement of the new lift, was just the beginning, however. With the Lift One Lodge, planned for the bottom of the South Aspen Street hill, and Gorsuch Haus, proposed for the top of the hill on the existing lift site, both altering their site plans to accommodate the new corridor, the city of Aspen would be asked to make compromises as well.
A new lift coming to Dean Street — three blocks lower than the existing chair — has been sought by many through more than a decade of land use proposals to bubble up for the west side of Aspen Mountain. It only became possible when the city of Aspen purchased, in 2015 for $2.5 million, a family's property that is adjacent to the corridor. The deal's first purpose was to create a new city park and increase open space amid urban congestion, but it will also facilitate return skiing and lift-maze circulation to make the lower lift possible.
Beyond that, the developers are also asking for $3.6 million in city funds to pay the majority of the cost of a relocation and renovation of a historic building that will become a ski history museum. The city will also pay some $760,000 toward improvements to Dean Street, which will be the front door of the ski area portal.
The developers are also taking advantage of affordable housing breaks given in the city's land use code to high-density lodging development, such that the total mitigation for the two lodges will come in between 30 and 45 percent of the new of employees generated. This represents a multimillion-dollar incentive against the normal 65 percent mitigation requirement.
The year ended with four well-attended public hearings before Aspen City Council, where developers, elected officials and the public picked apart the merits of the plan. Though the cost sharing and housing aspects of the plan were hard for some to swallow, the initiative to finally get a redevelopment going on the long-languishing west side of the mountain, with the promise of a return of World Cup ski racing along with a new high-speed chairlift, won council support.
The project still has one more hurdle to overcome — besides the significant task of securing financing and actually building the 320,000 square feet the project will entail. Final approval of the land use plan rests with city of Aspen voters, who will decide yes or no in the March 5 election. The electoral approval is needed because of the project's implications for zoning and the use of city park land. The ballot question is not yet final; the council has until Jan. 14 to formalize the question's language.
— Curtis Wackerle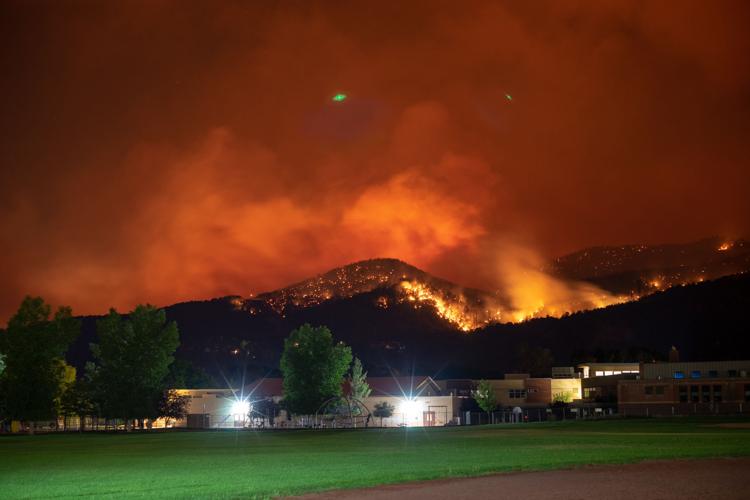 The Roaring Fork Valley has generally been lucky in recent years when it comes to cataclysm. But an incendiary tracer bullet punctured that veneer of safety on the evening of July 3 at the Lake Christine gun range just outside of Basalt.
The round, fired illegally, skipped into tinder-dry brush, and within hours, the lives of thousands of residents in Basalt, El Jebel and Missouri Heights were in danger, as were their properties, pets and livestock.
The fire exploded overnight to nearly 5,000 acres — around 1 a.m. on July 4, authorities ordered the evacuation of all of Missouri Heights — and harrowing images and video showed just how close the flames came to overwhelming Basalt. The fire roared up Basalt Mountain, but unnervingly, the wind shifted and began blowing down the Fryingpan River Valley, fanning it toward the town and surrounding areas.
Along with federal crews, firefighters from every department in the valley responded through mutual-aid agreements. But it was the leadership of a fire chief from another valley, Doug Cupp of the Greater Eagle Fire Protection District, that played a huge role in saving El Jebel and Basalt, according to fellow fire officials.
As he watched "a wall of fire with 100-foot flames coming," Cupp told the Vail Daily that he and his 40-person crew "didn't have any idea it would be so bad." He gave the order to light backfires to starve the fire of fuel and and dig fire lines in harsh terrain, at night.
That was one of many herculean efforts by fire crews who saved lives on a blaze that would not be 100 percent contained until early October, having burned roughly 12,600 acres. The Lake Christine Fire destroyed three homes, which, like so many things with this catastrophe, was both devastating to the owners — one belonged to a longtime Basalt volunteer firefighter — and miraculous in the sense that more structures weren't lost.
Roger Staats with the Northern Rockies Incident Management Team said during a press conference that "it could have been significantly worse.
"It just shows the efforts that went on," he said at Crown Mountain Park, which became both a spot for public updates and a tent city for firefighters.
The fire's ramifications were extensive, ranging from gun-range management, commercial impacts and air-quality issues to mudslides and flooding on scorched terrain, as well as forest rehabilitation.
Richard Miller and Allison Marcus, both of El Jebel, face felony charges of fourth-degree arson and setting on fire woods. They are due in court in late January, when a prosecutor expects them to enter a plea.
But their criminal cases aside, many in the midvalley celebrated their own resolve and the heroic actions of firefighters. On July 10, firefighters returning to Crown Mountain Park were surprised by hundreds of cheering residents lining the park's main road with signs of gratitude.
"Thank you for saving our homes," one read.
– Chad Abraham
Only In Aspen
A live interview with Dan Coats, President Trump's director of national intelligence, reflected the absurdity of our times at 2018's Aspen Security Forum.
Even seasoned watchers of Aspen's summer talking-head festivals will not soon forget the moment when Andrea Mitchell, the NBC news reporter who was interviewing Coats at the Doerr-Hosier Center, shared with him the latest fresh outrage of the Trump era, as the news was breaking via Twitter in real time.
Just days before, Trump had his "summit" with Russian President Vladimir Putin in Finland where he seemed to back Putin's assertion that he did not interfere in the 2016 election, contradicting his own intelligence agencies, which Coats is charged with representing to the president.
Now, the White House was announcing that Trump would invite Putin to the White House in the fall.
Coats was caught off guard, having no idea that such a dubious gathering could be in the works.
"Say that again?" Coats replied when Mitchell informed him of the announcement. Both interview and subject cracked wry smiles. Mitchell repeated herself.
"Okay," Coats sighed. "That is going to be special."
The exchange was the hot scoop of the nation's news cycle for a short time, thrusting Aspen into the spotlight. It also put Coats' job in question, as many wondered if he would be the next cabinet member to get the ax for not sufficiently genuflecting toward Trump.
Coats survived, however, and remains in his job. The idea of another meeting with Putin, universally panned, never came to fruition.
In the interview with Mitchell, Coats shared that it wasn't always easy serving the president, but that he found meaning in the job.
"Are there days when you think, whoa, what am I doing? Yeah, but there are a lot more days where you say the mission here is critical to be a part of, to be able to feel like you are giving something back to your country. It's a reward … that doesn't come from a softer job.
"As long as I am able to have the ability to seek the truth and speak the truth, I'm on board."
— Curtis Wackerle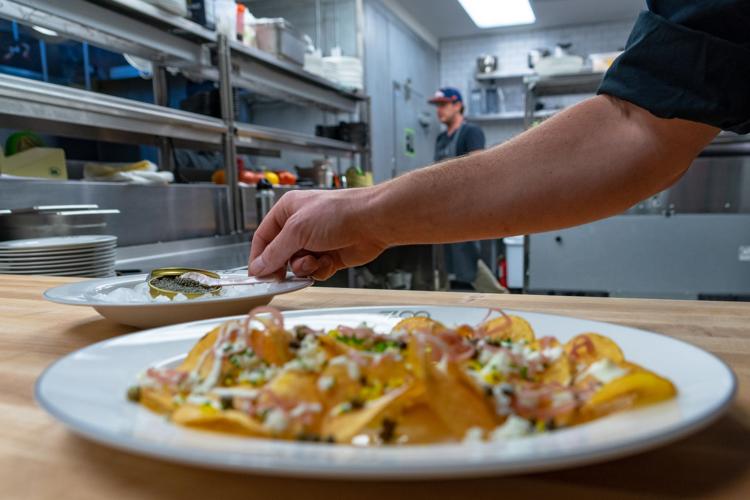 When it comes to this novel dish offered by 7908 Aspen, as Ferris Bueller said, "If you have the means, I highly recommend picking one up."
As I do not, I jumped at the chance to try Aspen Nachos, which the supper club on the Hyman Avenue mall sells on its bar menu for $120 for a 30-gram serving or $210 for 50 grams. The dish's signature item is Imperial Osetra caviar (sadly, the restaurant is currently not offering the somehow-even-higher-end Black River Imperial Osetra caviar, as it had this summer).
The colorful proprietor, Roger Wilson, said that "what makes it a nacho is the chip. What makes it Aspen is the caviar. It's the sexiest nacho in the world."
The potato chips are made and fried in house using Yukon Gold potatoes and are topped with crispy capers, egg mimosa, cultured cream, pickled shallot, fresh chive and créme fraiche. Presentation being paramount, the tin of pearly caviar, which comes from Uruguay (a ban on eggs from endangered Beluga sturgeon in the Black Sea, stemming from over-fishing, was expected to be lifted soon, Wilson said at the time), is presented in an ice bath with a silver spoon.
But in the end, it's all about flavor, and Aspen Nachos are ridiculously sumptuous.
"Taste is never a gimmick," said Wilson, a former actor who was one of the stars of the film "Porky's."
Executive chef Craig Walker said that, in considering "Aspen and its clientele, we wanted to incorporate caviar with nachos. We wanted to have a fun and playful twist on that and offer a great product."
And it is superlative. But is it for you? That depends on where you sit on the Bueller means scale.
– Chad Abraham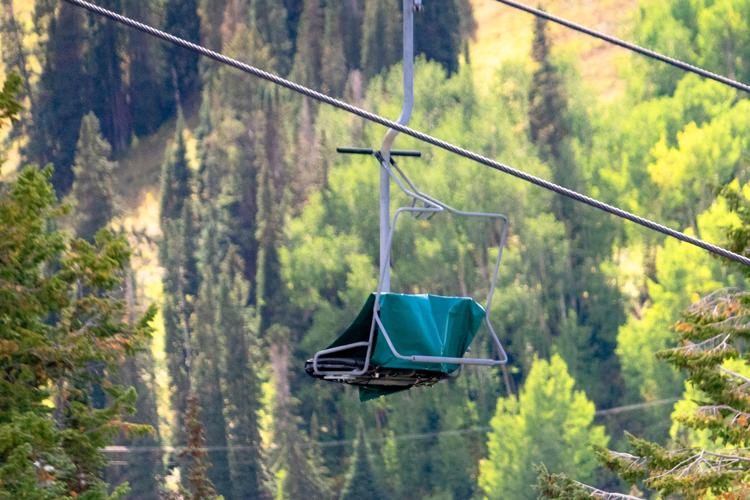 A chairlift seat from the slopes of Aspen/Snowmass is the must-have piece of backyard furniture for any dedicated local, but please, wait until the lift is out of service to claim your prize.
That maxim was ignored when, sometime in late August or early September, an unidentified person made off with a seat from Aspen Mountain's Bell Mountain lift.
The seat had been removed and set off to the side near the lift's top terminal as part of routine maintenance, so a "work chair" could be put into place that allows a technician a place to stand and access their tools while moving on the lift line. Removing the seat, which weighs 250 pounds, could not have been an easy task, requiring help and a vehicle.
Its disappearance was no mere annoyance. The older chairlift, which at this point is a museum piece on Aspen Mountain, only runs on occasion, either as a novelty or when the gondola is down. it needs all chairs hanging off the line to maintain the correct balance, so the lift would have been inoperable without the seat's return, SkiCo officials said in their plea to the community for the seat to be returned.
Officials surmised that the culprit likely had taken a drive up to the scenic vista to take in a sunset and decided to make off with the equipment, not realizing the consequences.
Two days later, the chairlift was returned. No questions were asked and the inquiry was dropped. The Bell Mountain lift lives on.
— Curtis Wackerle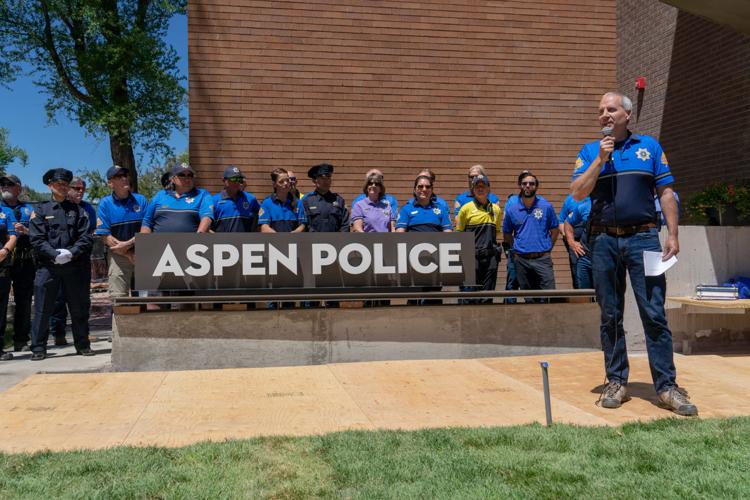 All the pomp and circumstance surrounding the opening of the new $21 million Aspen Police Department headquarters in June of 2018 stood in contrast to the reception the building's conspicuous signage received in city council chambers.
Why all the fuss? The sign fronting the Main Street-facing building, where "Aspen police" is spelled out in 10-inch-tall block capital letters, is larger than what's typically allowed by the city's 19-page sign code. At a building of the new cop shop's size, per the rules, such a sign should be limited to 6 square feet. Here, you see nearly 17 square feet.
Local citizen Mike Maple noticed and, during open comment at a city council meeting, invoked the tale of 1960s-era Aspen Mayor Bugsy Barnard. Mayor Bugsy is enshrined in Aspen lore for leading a chainsaw-wielding gang that cut down all the billboards in Pitkin County. Strict sign codes were soon after established that carry forward to this day.
"What is good for the goose is good for the gander. … Those are good ideas," he said of the sign code. "Government needs to adhere to those same good ideas."
Councilman Bert Myrin and Mayor Steve Skadron signaled agreement with Maple and requested further action. Conversations were had, but nothing appears to have changed and city officials produced a directive signed by the city manager granting a waiver from the usual limits. Such authority is granted to the manager or police chief if the purpose is to enhance public safety, as it was deemed with the sign noticing the police department's location. A sign on Castle Creek Road for Aspen Valley Hospital benefits from the same policy, city officials noted.
Messing with the municipal sign code is never a good idea, it should be noted, but in this case, the preventing someone who really needs police from whizzing right by the station was deemed of greater importance than the letter of the law.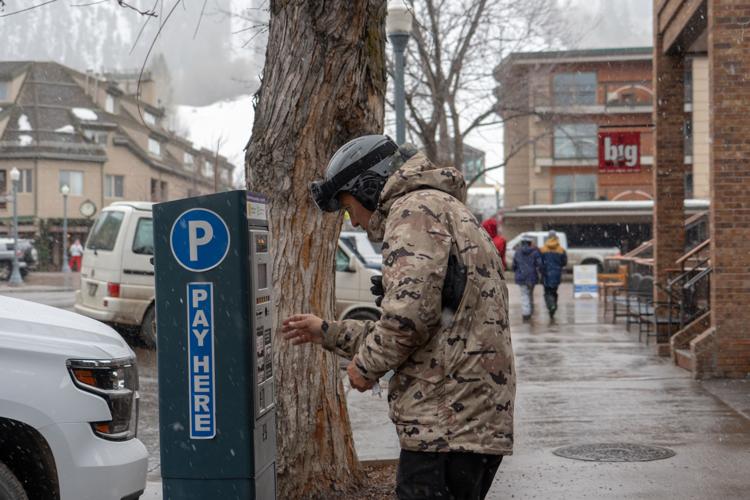 Nothing like doubling the cost of something to tamp down demand.
This economic theory was put into practice in the market for metered parking on downtown Aspen streets in 2018. After enduring increasing peak season congestion, city officialsraised the ratefor the first hour of parking during the busiest time of day during from $3 to $6, and made that the new, flat hourly rate. Previously, the first hour was cheaper and prices increased the longer you stayed, but this only encouraged recalcitrant drivers to game the system by buying one hour at a time, over and over.
Those that can pay such a premium for convenient parking likely do — what's $18 more bucks on top of that restaurant row lunch tab? —  but many others change their behavior, opting for less expensive parking options, like outlying neighborhoods or the Rio Grande garage, or transferring downtown trips to less-busy hours. Others are likely to find an alternative form of transportation.
According to parking director Mitch Osur, the incentive has worked and parking occupancy and transactions were down 11 and 10 percent, respectively, during the first three months of the policy.
"If I do all this, get the intended consequences [of fewer cars parking downtown] and retail sales go down, then it's a failure," Osur said. However, sales tax returns were up in June, July and August, 5, 9 and 4 percent, respectively.
— Curtis Wackerle