Aspen Year in Review 2018 - Part 1
Editor's note: Today and Monday, the Aspen Daily News runs its annual review of the year's biggest stories. In today's paper, we count down five of the top 10 stories that impacted the community, from No. 6 through No. 10. We also reflect on stories that were meaningful but did not crack the top 10, in the "honorable mention" section. Check back on Monday to catch up on the year's top five stories, as well as some "only in Aspen" tales.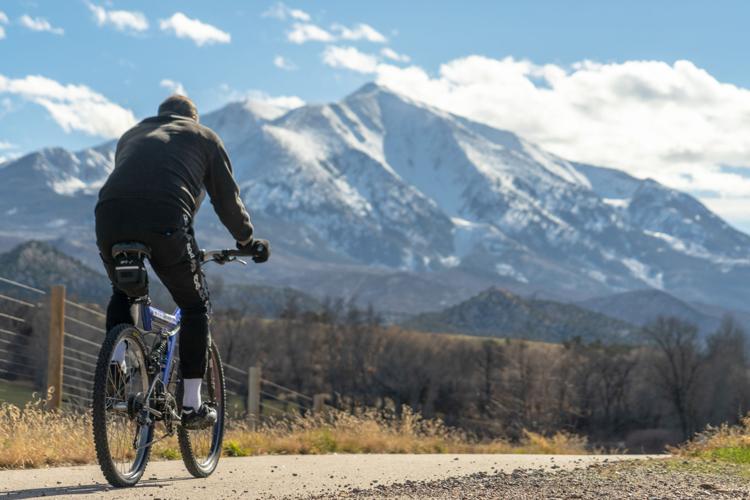 Pitkin County commissioners in December gave final approval to a resolution laying out the framework for the Carbondale to Crested Butte Trail Plan, a nearly 300-page document that outlines projects designed to give bicyclists and hikers safer options for enjoying nature along the Crystal River Valley.
Pitkin County would be responsible for the part of the trail that runs from near the KOA campground near Mount Sopris to the county line at the top of McClure Pass, and Gunnison County would tackle the remaining sections within its boundaries. The Pitkin County portion could cost up to $100 million and may take decades to be fully realized.
The trail proposal has been contentious for years, and several environmentalists and residents of the valley criticized the plans at community meetings and government public hearings throughout 2018 prior to resolution's adoption. The primary point of contention was that trail construction and the influx of people using the outdoor amenity would harm the valley's riparian habitat and wildlife. Supporters claim the effects would be minimal and that the plan includes biodiversity projects to complement its recreational aspects.
Along with his staff, Gary Tennenbaum, the county's open space and trails director, conducted outreach throughout the year in an attempt to allay fears about the trail. Tennenbaum noted that it wouldn't be constructed all at once, and that its segments will require a series of environmental studies, engineering designs and cost discussions. Public comments will be taken into consideration, and votes of the Open Space and Trails Board and county commissioners will be required, before each section moves forward.
In 2019, a two-year U.S. Forest Service environmental review isexpected to begin on the portion of the trail from Redstone to the McClure Pass summit. That section is said to be the least contentious based on previous comments from opponents. Survey results show that 85 percent of respondents support the overall trail concept, according to the county.
— Andre Salvail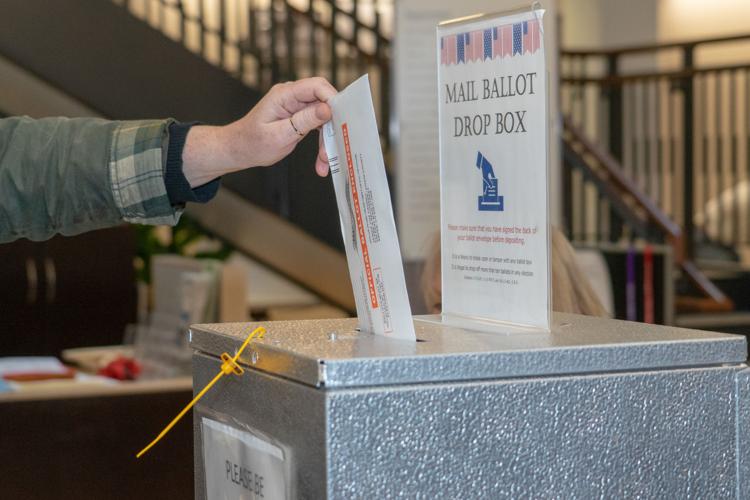 Elections in Aspen and Pitkin County often are dramatic affairs and the Nov. 6 contest for sheriff was no exception.
Sheriff Joe DiSalvo scored a decisive victory over Aspen policeman Walter Chi to win a third consecutive term. DiSalvo garnered 78.5 percent of the county vote in a race that was highlighted by allegations that Chi failed to report information about the possible sexual assault of a child, a mandatory requirement of those in law enforcement. Chi contended that he did not know all the details of the alleged crime.
DiSalvo, speaking at his victory party at the Limelight Hotel, said the election showed that the county's voters weren't willing to trade experience for the unknown. "I think this was a very good evaluation for me and my office. It's basically a message from the people 'to keep doing what you're doing,'" he said.
In another race that contained a whiff of controversy, political newcomer Deb Bamesberger upset former Aspen Mayor Mick Ireland in the Pitkin County assessor's race. In taking 61.7 percent of the vote, Bamesberger was able to overcome obstacles that included a dubious tax history and her opponent's extensive experience in local government. Bamesberger has worked for six years in the assessor's office and at the time of the election held the title of personal property analyst.
In two races for Pitkin County commissioner, incumbent Patti Clapper was re-elected to her Aspen-centric seat, defeating former Commissioner Rob Ittner. In the other race, Kelly McNicholas Kury won without opposition, succeeding term-limited Commissioner Rachel Richards.
Pitkin County voters also supported an extension of the Healthy Community Fund, which is fueled by property tax revenue. The fund supports health and human services throughout the Roaring Fork Valley. Asked to choose between two separate concepts for the proposed expansion of City Hall, city of Aspen voters chose "Option B," which would place the project near Rio Grande Park.  
In regional races of local interest, state Sen. Kerry Donovan of Vail was re-elected to her District 5 seat and a school district communications manager, Julie McCluskie of Dillon, won the race for state House District 61. Both women are Democrats and their constituents include residents of Aspen and Pitkin County.
Republican Scott Tipton of Cortez easily won re-election to U.S. House District 3, which covers most of the Western Slope as well as Pueblo. Tipton has represented the district since 2011.
Turnout in Pitkin County topped 10,000 voters, a high water mark for a mid-term.
— Andre Salvail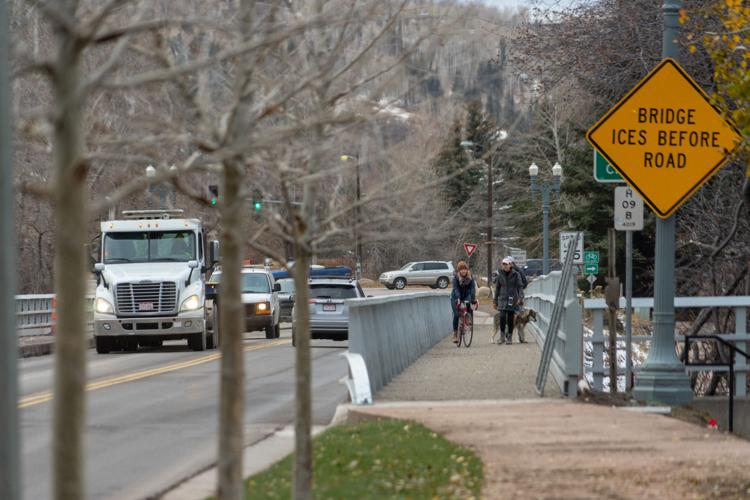 The Castle Creek Bridge/Hallam Street corridor improvement project may have been one of the most disruptive in Aspen history, clogging up the entrance to Aspen for five months in 2018.
The city spent some $4.6 million on the job, which delivered a long list of infrastructure improvements. The Highway 82 road surface was rebuilt from the bridge to the S-curves. Underground utilities and drainage systems were upgraded. The project's hallmark is a new 8-foot-wide sidewalk across the bridge which is protected from traffic by a guardrail. This replaces a narrow sidewalk with no protection that was unable to accommodate two-way traffic and was seen as one of the weakest links in the city's trail network.
That wider sidewalk continues past Eighth Street and the Forest Service building. It winds behind new bus shelters, de-conflicting movements between transit riders and pedestrians at one of the busiest stops in town. New crosswalks help pedestrians safely cross what is among the busiest two-lane roads in Colorado.
The project started in April and ran through mid-June before most of the work took a high-season hiatus, implemented to ease concerns about traffic impacts during the busiest days of summer. Work resumed after Labor Day and wrapped up in early November.
The entrance to Aspen sees up to 30,000 cars per day in peak season, plus thousands more people on foot, on bikes and on buses. Most users of the corridor were inconvenienced, since for a majority of the schedule, outbound traffic could not use the bridge, instead having to detour through the West End and down Power Plant Road. This led to long delays getting out of town on some days, as well as worsened backups coming in, since inbound traffic had to be stopped intermittently to let buses and other large vehicles through. The Eighth Street bus stops were also offline from April through Thanksgiving.
We got through it, though, and the results are pleasing, especially for anyone using a bike or bus.
— Curtis Wackerle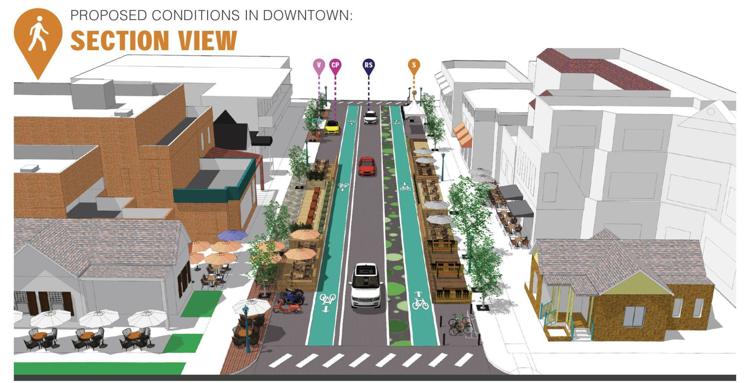 City of Aspen officials thought they had some neat ideas to help get people out of their cars in 2018 but not everyone was on board.
Aspen City Councils for decades have dealt with traffic and congestion issues by pulling levers on the demand side of the equation, since increasing the supply — adding more highway lanes — would mean a massively expensive and environmentally damaging construction project through the heart of the Marolt Open Space. So we have seen paid parking, expanded subsidized bus service and, more recently, new methods like bike sharing and the Downtowner ride hailing program, plus millions invested annually in sidewalks and trails. It's all based on the philosophy that if people have more options for mobility beyond driving alone, traffic congestion can be held in check.
Aspen Mayor Steve Skadron announced plans to take this ideology a step further with a three-month-long "mobility lab" to take place over the course of summer 2019. The lab would bring in multiple new mobility platforms — including ride sharing, dog-friendly shuttles and e-bikes — so they could be tested out by residents, commuters and visitors. Any that showed promise could be established more permanently.
Meanwhile, the city planners kept up initiatives to improve the urban bike and pedestrian network.
The first sign of trouble was the response to a proposal to reduce parking on the "restaurant row" section of Hopkins Avenue in order to create dedicated bike lanes and create more outdoor dining. This succeeded in organizing nearly every restaurant owner on the street against the plan, causing city council in March to back down. City staff members issued a mea culpa for not communicating better with the businesses before taking the concept to council.
The mobility lab idea then began taking heavy fire from established taxi company operators, who were already on the defensive over the Downtowner, which offers free on-demand rides around the West End and downtown core. One prong of the mobility lab proposed to increase that concept to serve outlying neighborhoods, which further incensed the cabbies, who saw more of their market share being gobbled up by the government.
When the city announced this month that it was proposing to bring in Lyft, the national ride-hailing company, to run much of the mobility lab, including dockless e-bikes and e-scooters for rent, the concern reached a fever pitch, and now included bike shop owners.
It all culminated in a two-hour hearing before the council where sentiment regarding the $800,000 Lyft contract was overwhelmingly negative. Councilwoman Ann Mullins called it the greatest outpouring of opposition she had ever seen toward a city initiative. Council backed away from the deal, asking staff to try and rework the contract without the ride sharing and fine tune the e-bikes and scooters aspect to protect bike shops' rental business. No word yet it Lyft will agree to such a modified contract, or if the city would find it worthwhile to proceed with the limited scope. As a result, the mobility lab may be on the shelf.
Skadron closed the contentious meeting with a word of warning.
"If you are satisfied with traffic and congestion at the entrance to Aspen, then fight this program, don't work with us," he said, suggesting that the failure of the mobility lab will hasten a new highway being contracted across the Marolt Open Space.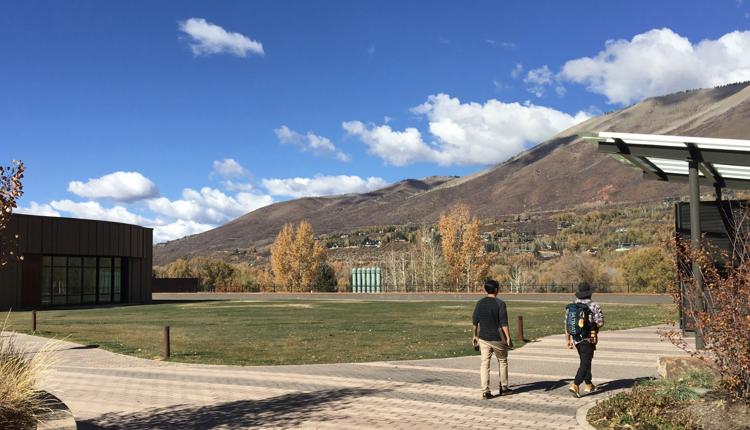 Plans for a downtown office building wouldn't typically crack the annual top-stories list, but when the developer is the city of Aspen all bets are off.
The city's initiative, brewing since 2014, to build new government office space came to a climax this year when voters weighed in in November. With more than 56 percent of ballots cast, voters went with the plans initially proposed by the city over an alternative option that gained traction after upset citizens sued to stop the city's building.
The vote gives the city the green light to build around 37,000 square feet on land it owns abutting the public parking garage between Galena Plaza — a grassy area outside the library — and Rio Grande Place. The building will replace the structure formerly home to the Aspen Chamber Resort Association offices. The city's initial projected price tag was around $22.5 million, but that grew to over $26 million due to delays and resulting construction-cost inflation.
That plan, approved in April 2017, was unpopular with a faction of local residents because of its proximity to two city parks and its 47-foot height, as viewed from Rio Grande Park. Only one story will be visible from Galena Plaza, as the building slopes down the hillside.
Those citizens, led by Snowmass Canyon resident Toni Kronberg, who has battled numerous public and private initiatives she deems out of touch with community character, sought to refer the council's 2017 approval to voters. City officials said the petition effort was too late, did not contain enough valid signatures and, in any case, the matter was not subject to a public vote.
The year opened with a judge issuing multiple rulings that favored the plaintiffs. The city grew concerned that, at best, its project would be tied up in the courts for years. This led the city manager's office to begin negotiating with developer Mark Hunt, who offered his property at 517 E. Hopkins Ave., across the street from city hall, as well as space in a neighboring building that was once home to a restaurant, giving the city a total of around 27,000 square feet. The price tag of $32.5 million meant the city would be paying more for less space and appraisals that came in later showed that the buildings were worth $5 to $7 million less than what the city would be paying.
In early August, the city's legal fortunes shifted when a judge dismissed the plaintiff's lawsuit. Rather than appeal, they opted for a settlement that would see the Galena offices on the ballot, not as an up-or-down vote, but in an either-or question alongside Hunt's proposal. Either way, the city would get its building.
The cost factors of the Hunt proposal, along with a desire to maintain commercial uses in commercial space, led to the decisive victory at the polls for the city's initial option.
After the vote, Hunt gained an initial approval to move forward with an all-commercial project at 517 E. Hopkins that is to include a shared workspace business. The city is planning to move forward with its project in the spring.
— Curtis Wackerle
Honorable Mentions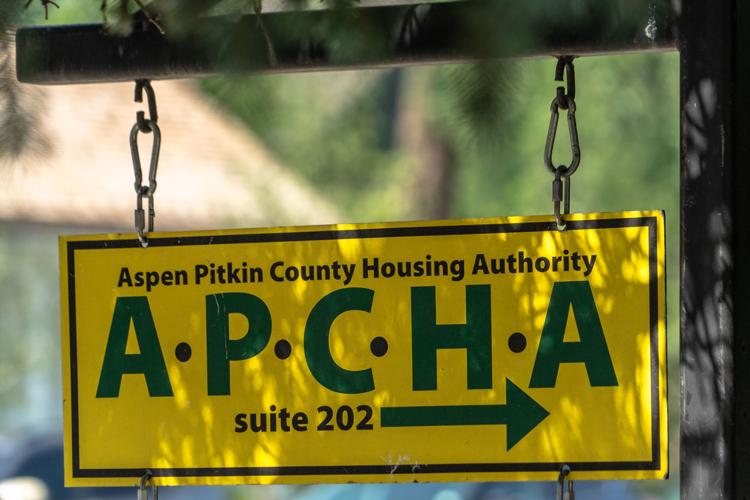 Management of the local affordable housing system bedeviled bureaucrats in 2018, with the floating of a plan to break up the local housing authority and the interlocking constituencies that all play a role sometimes getting crossways with one another.
The Aspen/Pitkin County Housing Authority is a semi-autonomous agency that reports back to both city and county elected officials. The sister governments also split the bill for much of APCHA's operational costs.
Though most of the actual construction and operation of physical housing units is done by someone else, APCHA oversees the rules governing nearly 3,000 locally deed-restricted units that are increasingly becoming the only game in town for working locals who are not among the top 1 percent of wage earners. Since any proposal to amend the all-powerful housing guidelines must be approved by Aspen City Council and the Pitkin Board of County Commissioners after it goes through APCHA, which has its own appointed board, change tends to be sluggish at best. This led City Councilman Adam Frisch to open a discussion about reforming APCHA's governance. Debate remains ongoing, but officials are settling toward including council members and commissioners on the APCHA board, in an attempt to streamline the process. Some have discussed separating APCHA from the city and county entirely, but that would require a new revenue stream.
Speaking of revenue streams, the city of Aspen is putting its dedicated affordable housing tax to work with the upcoming construction, with the help of a private-sector partner, of three new rental housing buildings containing 45 units. When the city made a time-sensitive request that APCHA become a nonprofit partner, saving the developer and the city millions, APCHA's board thought that, at a minimum, a cash concession was in order. This led Assistant City Manager Barry Crook to launch an angry rant directed at the APCHA staff and board, whom he referred to as "[F-ing] extortionists." Three days later he announced his early retirement. The next week, the city's development partner agreed to cough up $200,000 to make the housing office happy.
Editor's note: A prior version of this write up mistakenly stated that APCHA's $200,000 fee related to a new housing project would be paid by the city, not the project's private developer the city hired.
— Curtis Wackerle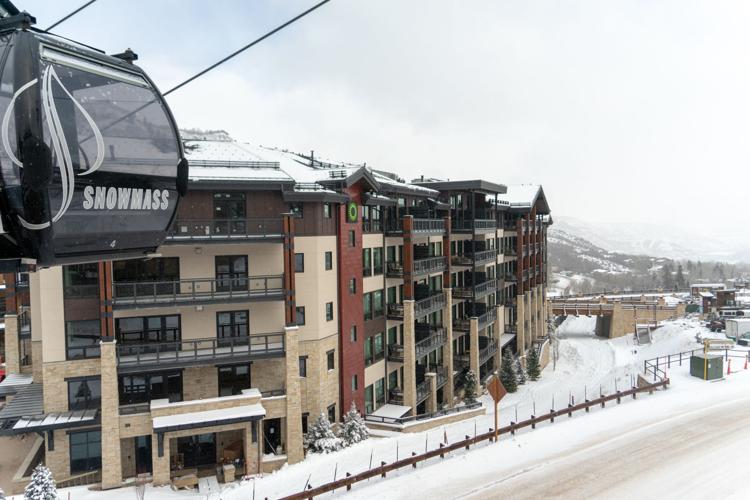 For the better part of a decade, the partially built Snowmass Base Village sat fallow, its exposed rebar and construction fencing barely concealing a project that started with great promise but fell victim to the Great Recession and developer mismanagement.
But those years of the Snowmass base area remaining undone and unkempt seemed a distant memory on Dec. 15, when the new Limelight Hotel, Lumin luxury condos and the town-owned Building 6 (renamed The Collective Snowmass) debuted in an outsized party filled with music, ice skating and a fireworks show. There were even a few tears shed by elected officials and Aspen Skiing Co. management, who recalled the nearly 20-year journey to reach this phase's completion that started in 1999 with SkiCo's land purchase.
Base Village was initially approved in 2004 for a development that would allow for more than 600 residential units, a new lift system and commercial core. A citizen-led referendum in 2005 nearly derailed it but the proponents emerged victorious and the project would proceed.
After joining hands with developer Intrawest Corp. to plan the ambitious 1.1-million-square-foot base area plan, SkiCo would sell in 2007 to a Related Cos. subsidiary for $169 million, then reacquire it nine years later for $56.5 million with partners – East-West Partners and KSL Capital – who were intent on seeing it to its conclusion.
Within four months of the December 2016 acquisition, the Snowmass Ventures partnership would take shovel to dirt and 18 months later came this phase's completion, unveiling and debut.
"It's a lot to get done in 18 months. It's been fast and furious," Andy Gunion, who directed the project for East West, said just prior to the launch of the new phase that included the 99-room Limelight, which SkiCo would go on to acquire from the partnership.
On that fateful and historic Saturday in Snowmass, the weather cooperated for the gala opening and the party started with a concert featuring Karl Denson's Tiny Universe that raged in the already completed phase of the base area near where the Treehouse children's center had opened in a similar gala fashion 11 years prior.
Later that day, the focus shifted to the new phase of Base Village, which had at its centerpiece a new ice rink and five-story climbing wall attached to the Limelight Snowmass.
The journey to this phase of completion elapsed nearly a generation and the passage of time was seen in the faces of attendees who may have been children when the project first started back in the old millennium, and some of whom now were accompanied by their own children.
— Madeleine Osberger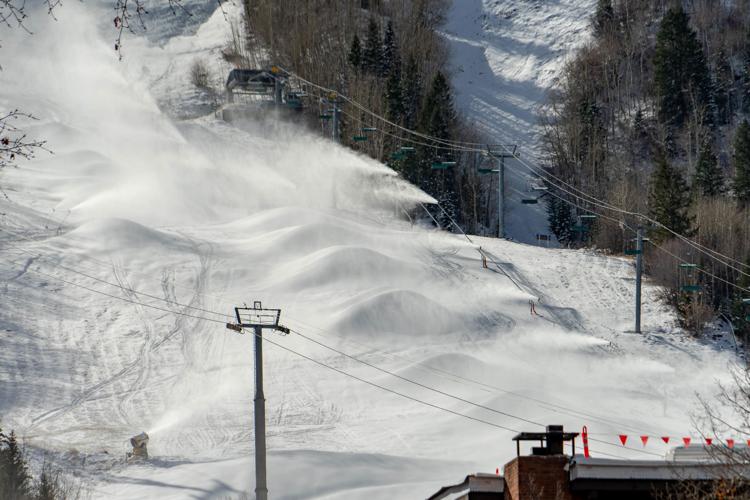 The White River National Forest approved Aspen Skiing Co.'s plans in 2018 to proceed with long-contemplated projects that represent the most significant changes to Aspen Mountain in a generation.
A new chairlift covering 1,200 vertical feet serving 180 acres of what is now mostly out-of-bounds terrain in the Pandora's sidecountry zone would be open for the 2020-'21 season, under the plans reviewed and approved in 2018. About 80 acres would be traditionally cleared alpine trails and 100 acres would be gladed skiing. Expanding into the terrain east of Walsh's is expected to add variety to the Aspen Mountain slopes and improve skier circulation.
The Forest Service decision also covers a plan to add 53 acres of snowmaking coverage to the top of the mountain. The current snowmaking system, installed in the early 1980s following a desperate drought season in 1977-'78, stops about 500 vertical feet short of the top of the gondola, as it was focused on providing coverage on the less-reliable lower portions. Recent years have proven that the top of the mountain is also susceptible to a lack of natural snow coverage in the early season, rendering the gondola useless.
The now-approved project will add snowmaking coverage to the top portions of the One and Two Leaf, Silver Bell, Dipsy Doodle, Buckhorn, North American and Copper runs. This will require a second water storage pond near the existing pond at the bottom of the Gent's Ridge chairlift, a new pump station and miles of pipeline.
Parties that have filed comments on the plan — there have been a mix of supporters and detractors — have a few more weeks to file final objections, which kicks off a final round of federal review to see if legitimate concerns can be addressed.
— Curtis Wackerle
Pot shops in Snowmass Village took a big step forward in 2018, as voters overwhelmingly approved a 5 percent sales tax, and the town council and staff worked on a regulatory scheme to address issues including locations where retail dispensaries would be permissible.
The moratorium on dispensaries, created in the wake of the state's 2012 legalization vote, was extended for a third time, through April 2019. While Snowmass, like the rest of Pitkin County, overwhelmingly said yes to recreational legalization in 2012 — the village voted 989-385 in favor of Amendment 64 — the town council has grappled with whether or not pot shops in Snowmass Village fit within its family friendly reputation.
In a 3-2 vote during September the council agreed to allow retail dispensaries, opting to not ask voters that question. Instead, voters were asked about a 5 percent sales tax on marijuana and marijuana products which they approved in November by a margin of 70.1 to 29.8 percent.
Sales tax questions are subject to the Taxpayer Bill of Rights (TABOR), a 1992 amendment to the Colorado Constitution that limits the amount of money the state can tax and spend.
Within the regulatory scheme that council is enacting is a safe zone to delineate between children's activities and where pot is sold. Prohibiting dispensaries on the main pedestrian level of the Snowmass Mall between Daly and Elbert lanes was also added to the framework; two licensed child-care facilities, the Aspen Skiing Co.-operated Treehouse and the Westin Kids Club, are within this district overlay.
Other recommendations included restricting the size of pot shop signs to 4.5 square feet and not allowing pot leaf insignia. Instead, a green cross which in Europe is used to identify pharmacies, was seen as more desirable.
Snowmass Village also decided to not limit the number of marijuana licenses outright, as other restrictions could prove to be self-regulating, officials and staff determined.
— Madeleine Osberger