Aspen assistant city manager Barry Crook tendered his resignation on Friday, following what sources described as an expletive-laced tirade delivered at the end of a public meeting on Tuesday concerning Aspen-Pitkin County Housing Authority (APCHA) staff and board members. He wrote in an email to the media on Saturday that he is "no longer effective as a voice to the city council."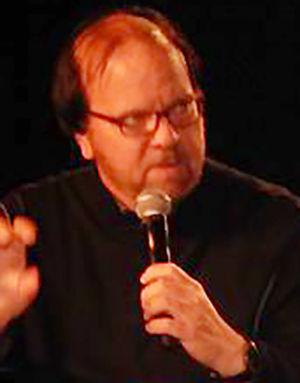 In the email sent Saturday evening, Crook wrote that he is "retiring a little sooner than I intended to."
"I am doing so because it is clear — between Shift and the APCHA demand regarding our affordable housing project — that I am no longer effective as a voice to the city council. That is something the council certainly deserves from my position," says the email.
Crook has been with the city for 13 years. An email sent to all city employees on Friday afternoon began with the subject line "All good things …," and continues " … as the song says — comes to an end … and for me that time is now, or almost now." The email says Crook will stay on "a bit longer before departing" to assist in a transition, but does not specify how long that will be.
The email says that his time working for the city of Aspen has "been the best experience of my life" and expresses gratitude toward "the greatest group of public employees one could ask for."
"The gift of living in our wonderful town is one I will always cherish," the email continues. "My association with a leadership team like the ones we have had here in the city organization is the best of my career. I will miss each and every one of you. Thank you for making this the apex of my career. The manager and I will work out a transition plan that meets the needs of the organization, so I'll be around for a bit longer before departing."
Crook, one of two assistant city managers working under City Manager Steve Barwick, has a portfolio that includes affordable housing development, oversight of APCHA and strategic initiatives that include this summer's Shift mobility lab and council's annual goal setting.
An issue involving APCHA boiled over on Tuesday. The city has been working for over two years with a private-sector partner to develop rental affordable housing on three city-owned properties. On Dec. 6, the city informed APCHA that it needed the housing agency to be a partner in the development because its nonprofit status would save the project millions. At a special APCHA board meeting held Tuesday afternoon, the board moved to table the request, seeking to extract a concession from the developer to cover additional operational burden APCHA would take on as a result of the project.
Later that evening following a joint work session with Aspen City Council and Pitkin County commissioners to discuss changes to the APCHA governance structure, Crook was informed of the APCHA board's decision. This led to an angry tirade directed at APCHA executive director Mike Kosdrosky, made in front of multiple elected officials that, according to sources, included Crook referring to the volunteer APCHA board as "[expletive] extortionists." The meeting had ended at that point and Grassroots TV cameras were no longer rolling.
Another of Crook's objectives ran into trouble last week when Aspen City Council told staff it was not prepared to approve an $800,000 contract with Lyft, the national transportation company, that would have Lyft provide ride sharing and ride hailing, along with increased shuttle service from the Brush Creek intercept lot and dockless electric bikes and scooters, during this summer's planned $3.2 million mobility lab. Council's decision came after two hours of public comment on Monday, mainly from local transportation providers who were upset that the city was considering contracting with a national corporation in a way that would threaten their business. City council members questioned the staff-led process that resulted in the upset providers and suggested that better outreach could have avoided the situation.
Barwick could not be reached for comment. An email from assistant city manager Sara Ott said that Crook has not yet finalized his retirement date.
"He will be working closely with members of the city's leadership team to develop and implement a transition plan for his key duties. Once a retirement date is determined, it can be shared," Ott's email says.